Paramount+'s 'Special Ops: Lioness' is an action thriller series starring Zoe Saldana, Laysla De Oliveira, Michael Kelly, Morgan Freeman, and Nicole Kidman. Created by Taylor Sheridan, the series follows Lioness program station chief Joe, who must train Cruz, a newly recruited female Marine officer. As the narrative progresses, Cruz is introduced to Joe's team, including Bobby, who quickly becomes a supportive figure for the new recruit. Given Bobby's role in the story, viewers must be curious to learn more about the character and who plays her. In that case, here is everything you need to know about Bobby in 'Special Ops: Lioness.' SPOILERS AHEAD!
Who is Bobby?
Bobby is introduced in the series premiere episode of 'Special Ops: Lioness,' titled 'Sacrificial Soldiers.' She is present during the opening sequence, a botched mission in Syria, which leads to the death of one of Joe's field assets. Later in the episode, Bobby is formally introduced when Cruz Manuelos joins the team. Bobby leads the Lioness program's Quick Reaction Force (QRF) team, which works under the CIA. She appears to be an expert marksman and serves as the voice of reason within the squad, which is mainly comprised of male members except for Joe and Cruz.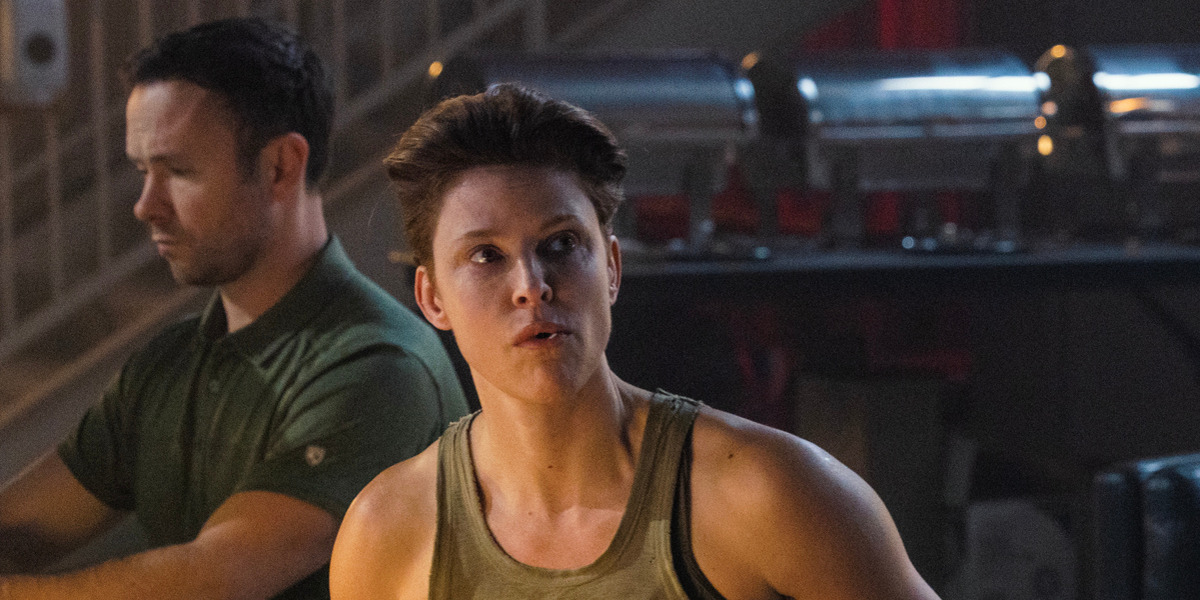 In the second episode, titled 'The Beating,' Cruz is sent to live with the squad, where she tells Bobby about the unfair and unsanctioned SERE (Survival, Evasion, Resistance, and Escape) test conducted on her. As a result, Bobby is enraged and attacks the officers who oversaw Cruz's SERE test. The bar fight serves as a bonding moment between Cruz and her new teammates, most notably Bobby. It is evident that Bobby is a talented and ruthless field operative but also harbors compassion off the field, especially for her teammates.
Why Plays Bobby?
In 'Special Ops: Lioness,' Actress Jill Wagner plays the role of Bobby. Wagner rose to prominence with her stint as a field agent on the reality prank show 'Punk'd' created by Ashton Kutcher and Jason Goldberg. She gained further recognition for acting as the host of the game show 'Wipeout.' Wagner branched out into scripted television acting with her recurring role as Larrin in 'Stargate Atlantis' receiving positive fan reception. However, Wagner is arguably best known for essaying the role of Kate Argent in the supernatural teen drama 'Teen Wolf,' appearing in twenty episodes across six seasons. Wagner's more recent credits include made-for-television films in the Hallmark Channel's 'Mystery 101' franchise.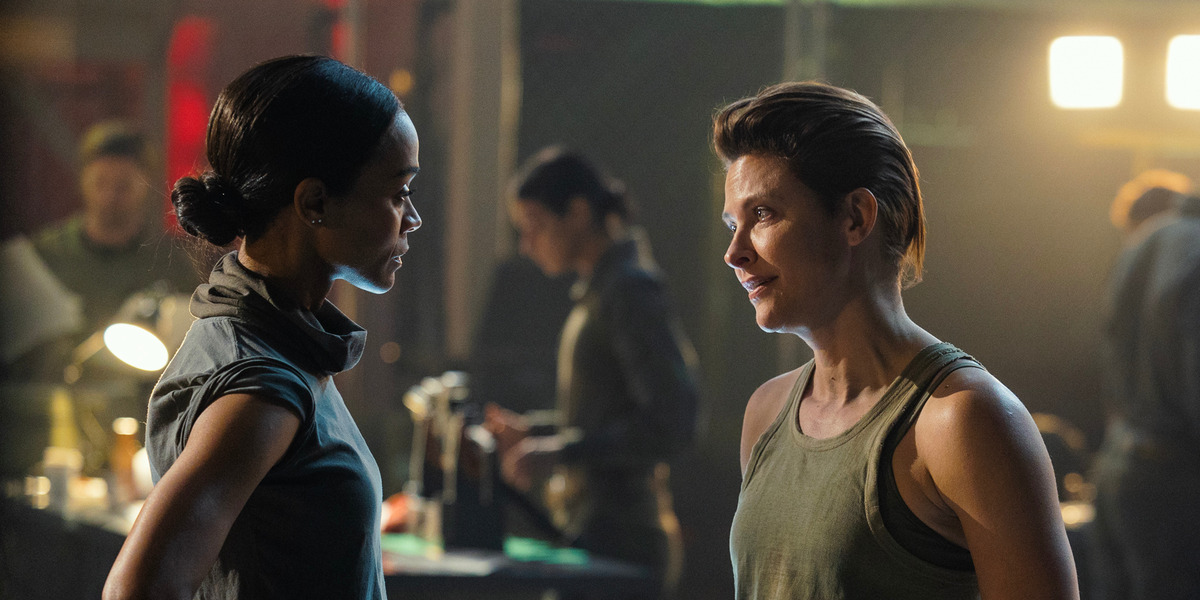 It is safe to say that her role as Bobby is a stark deviation from the characters Wagner has played throughout her career. Moreover, Wagner seems to have undergone a physical transformation to portray the hard-hitting QRF team leader's part. In an interview, Wagner stated that she underwent rigorous training in preparation for her role, spending an hour and a half each day to achieve her character's physical attributes. Wagner added that her role in 'Special Ops: Lioness' is more serious and less family-friendly than her other credits. Furthermore, Wagner also serves as an executive producer on the series alongside the creator Taylor Sheridan and co-stars Zoe Saldaña and Nicole Kidman.
Read More: Is Special Ops: Lioness Based on a Real CIA Team?