'Star Trek: Section 31' is a new event film set in the sprawling science fiction franchise 'Star Trek' on Paramount+, set to star Academy Award-winning actress Michelle Yeoh in the lead role. Olatunde Osunsanmi ('The Man Who Fell to Earth') is set to take the director's chair and helm the screenplay penned by writer Craig Sweeny ('Limitless'). Osunsanmi and Sweeny are slated to executive produce the film alongside Yeoh and the new 'Star Trek' universe architect Alex Kurtzman. The film is expected to start production in Toronto, Ontario, in Fall 2023, around October. Since most of the modern live-action 'Star Trek' projects film in the city, it is no surprise that 'Star Trek: Section 31' is following suit.
'Star Trek: Section 31' was originally announced to be in development in 2019 as a television series. Yeoh originated her role as Emperor Philippa Georgiou in the first season of 'Star Trek: Discovery.' Her character was expected to be spun off into a new original series titled 'Star Trek: Section 31,' with Bo Yeon Kim and Erika Lippoldt (the writers of 'Star Trek: Discovery') announced as showrunners in January 2019. However, the project never reached the production stage due to the Covid-19 pandemic and Yeoh's increasingly busy work schedule, especially following her success with 'Everything Everywhere All at Once.'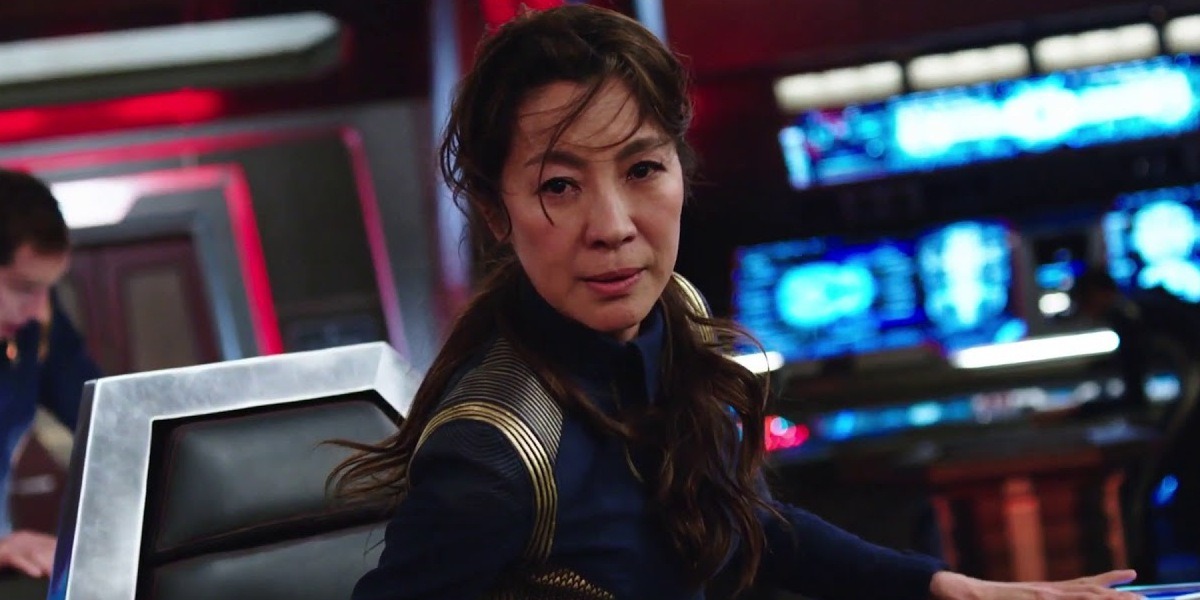 In February 2022, Kurtzman stated that the spin-off series was still in development, and he expected Paramount+ to greenlight it in the coming months. However, in April 2023, Paramount+ officially announced the project as an event film for the streaming platform, with Yeoh set to reprise her role. Kurtzman reportedly redeveloped the project from a television series to a film in mid-2022 owing to Yeoh's busy schedule, especially after her Academy Award win.
"I'm beyond thrilled to return to my 'Star Trek' family and to the role I've loved for so long. Section 31 has been near and dear to my heart since I began the journey of playing Philippa all the way back when this new golden age of 'Star Trek' launched. To see her finally get her moment is a dream come true in a year that's shown me the incredible power of never giving up on your dreams," Yeoh said in a press release confirming her involvement.
While production on 'Star Trek: Section 31' is scheduled to take place from October 2023 onwards, it will almost certainly be affected by the WGA and SAG-AFTRA strikes. Other 'Star Trek' properties, such as the third season of 'Star Trek: Strange New Worlds,' which was expected to start filming in Summer 2023, have been delayed due to the strikes. Hence, if the strikes do not resolve quickly, 'Star Trek: Section 31' could also face production delays.
Meanwhile, the rest of the cast for the event film has been kept under wraps for now. The film will reportedly follow Yeoh's Emperor Philippa Georgiou teaming up with the titular secretive division of the Starfleet, and she will come into conflict with forces from her past and present. 'Star Trek: Section 31' is expected to be the first of many event films in the 'Star Trek' universe to debut on Paramount+.
Read More: Where is Star Trek: Picard Filmed?