'Stargirl' is a coming-of-age film that follows Leo Borlock, an introverted teenager, who finds it difficult to blend in with his classmates at Mica High School, Arizona, after suffering years of bullying. His life changes when a free-spirited teen, Susan "Stargirl" Caraway, joins as a tenth grader. They form a bond when she receives the same treatment as Leo, for being different from the crowd. Leo eventually falls in love with her nonconformity, but after an argument, Stargirl adopts her personal name Susan and begins to chase popularity by trying to fit in. Will she ever get back to being the offbeat and quirky Stargirl? Will Leo and Stargirl ever mend their differences?
'Stargirl' is an adaptation of the eponymous novel by Jerry Spinelli. Julia Hart serves as the director and writer, along with co-writers Kristin Hahn and Jordan Horowitz. The movie was lauded for its empowering storyline, fresh performances, and striking cinematography. In case you're wondering: Where was 'Stargirl' filmed? Keep reading!
Stargirl Filming Locations
Since New Mexico is one of the largest tax havens in the U.S., the production unit flew all the way to the Land of Enchantment for filming. The film received permission to shoot throughout the Southwestern region from the local officials and the New Mexico Film Office. The movie wrapped up its principal photography in November 2018.
https://www.instagram.com/p/BqVWLyxj9A_/?igshid=16a4o80ucun81
Here are the specific filming locations.
Albuquerque, New Mexico
Although the movie is set in Micah, Arizona, the teenage film was extensively filmed in Albuquerque, New Mexico. And as we can see in the film, the scenic beauty of the Southwest region of the U.S., thoroughly complements the visual aesthetic of the film.
https://www.instagram.com/p/B9XmjzijvUP/
The scenes which feature Leo and Stargirl, watching the sunset and strolling through the quiet neighborhood, were all shot in Albuquerque.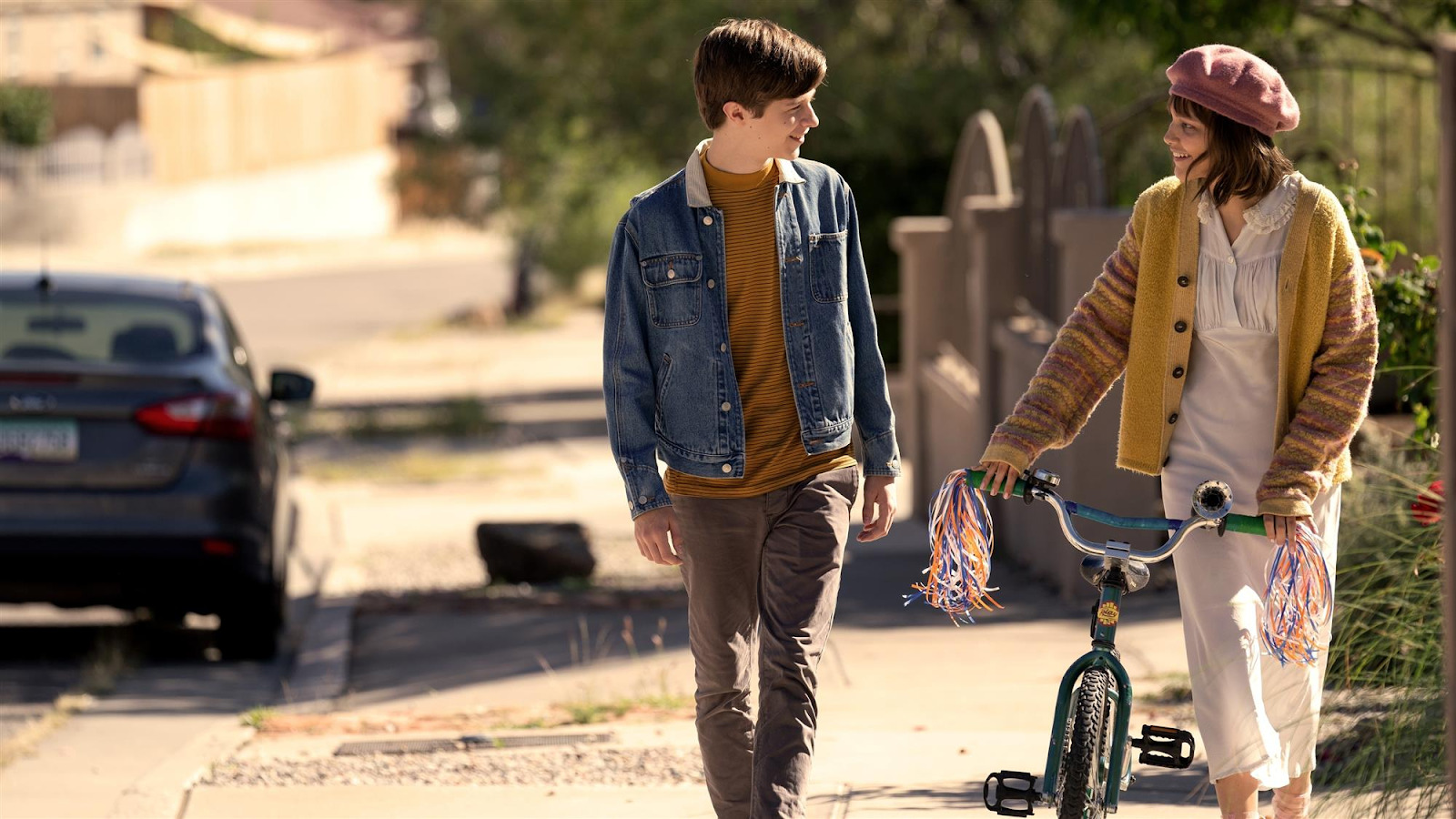 According to a local newspaper, the production department employed over 180 crew members, 15-20 actors, and about 3,500 extras to play Marching Band members and football players from New Mexico.
https://www.instagram.com/p/Bpyf4b3j-Bs/?igshid=1323ipgxdy8q9
Also known as The Duke City, ABQ, and Burque, Albuquerque is the most populous city in New Mexico. It also served as a filming location for movies and TV shows like 'The Avengers,' 'A Million Ways to Die in the West,' 'In Plain Sight,' 'Breaking Bad,' 'Better Call Saul,' and 'El Camino: A Breaking Bad Movie.' In fact, 'Breaking Bad' was one of the reasons why tourism soared significantly in the city. In case you're planning on visiting, you must make sure to plan your trip accordingly so as to not miss the world-famous 10-day Albuquerque International Balloon Fiesta, which sees enthusiasts from all over the world.
Santa Fe, New Mexico
Some of the scenes were also shot at West San Francisco Street in Santa Fe, which is located about 100 kms from Albuquerque.
Santa Fe, New Mexico@GraceVanderWaal on Instagram pic.twitter.com/uLcgqb5XiO

— Grace VanderWaal DE (@GraceVWGermany) September 22, 2018
While in Santa Fe, the crew also visited the famous Meow Wolf entertainment company for an immersive and interactive experience.
https://www.instagram.com/p/BqErK2cDKIj/?igshid=mloxmcgqngr8
Sandia Mountains, New Mexico
Standing tall at 10,678 feet above sea level and located to the east of Albuquerque, in Bernalillo and Sandoval counties, Sandia Mountains served as a filming site for a few scenes in the film. The Spanish name Sandia translates to watermelon, signifying the nature of the sunset, which transforms the sky into an awe-inspiring bright pink color. Here's a picture of a breathtaking sunset at Sandia Mountains, shared by the protagonist of the film, Graham Verchere.
https://www.instagram.com/p/BoDYXngHUY_/?igshid=kstuxmnyt4ul
Although we aren't sure about the specific scenes, we can certainly say that Belen, Valencia County and Truth or Consequences, Sierra County, also doubled up as filming locations for a few scenes in the film.
Here are some fun behind the scenes pictures and videos shared by Graham Verchere.
https://www.instagram.com/p/BqsUdn6Dat7/?igshid=ielgqs8iq9wt
Read More: Best Coming-of-Age Movies