In dramatizing real life, Netflix's 'Pain Hustlers' recreates a part of Sunrise Lee's life by utilizing her story as inspiration for its protagonist, Liza Drake (Emily Blunt). Liza is a single mother struggling to make ends meet who crosses paths with Pete Brenner from Zanna Therapeutics. Through the unexpected connection, Liza finds herself diving headfirst into the world of Big Pharma, where she tries to bring Lonafen, a cancer painkiller medication, to the mainstream market. However, in the process of advancing her career and making bank, Liza becomes complacent in a morally reprehensible scheme that plays a significant role in the Opioid Crisis brewing across the country.
Liza's character harvests significant inspiration from Sunrise Lee and her experience working for Insys Therapeutics, the pharma company that serves as the real-life basis for Zanna. Yet, Liza only remains partially accurate to Lee, with the fictional character occasionally treading her own waters. Therefore, if you've found yourself curious about the real woman behind the movie and her life story, as well as her current whereabouts, we've got you covered!
Who Is Sunrise Lee?
Sunrise Lee, formerly employed at Insys Therapeutics, is best known for her hand in the company's malpractices regarding racketeering conspiracy. In 2012, Lee met Alec Burlakoff at her place of employment, a strip club in West Palm Beach, Florida, named Rachel's. The man offered Lee a job at his company, and weeks later, the former stripper became a regional sales manager and regional director at Insys Therapeutics. As such, when the law closed in on the company, she emerged incriminated as well.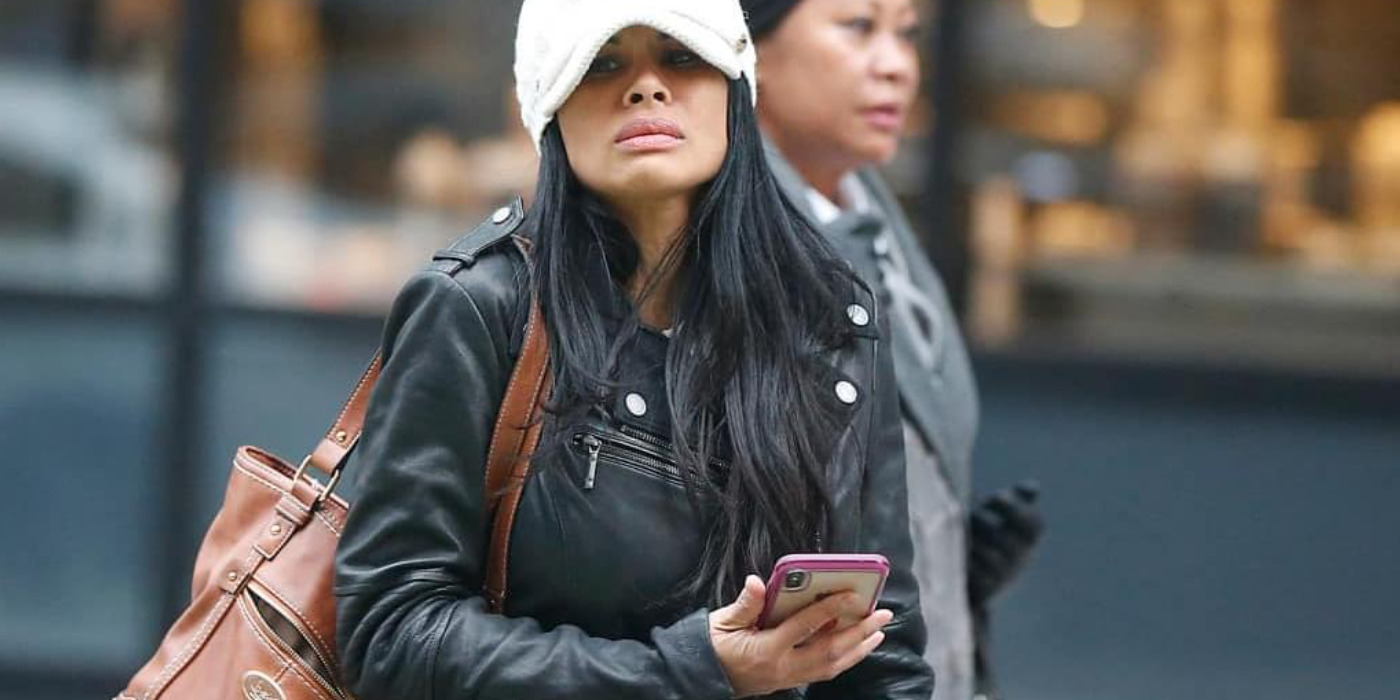 The Subsys medication, a fentanyl painkilling spray, was Insys' shining lamp, with the company earning millions from its sale. However, the company was bribing doctors to prescribe their medication off-label despite the FDA opioid-tolerant cancer patients' exclusive approval. As such, by paying off medical practitioners to promote Subsys and subsequently defrauding health insurance agencies, Insys stood guilty of several infringements of the law.
Lee herself participated in the plot as a sales representative and even allegedly gave one of Insys' prized doctors a lap dance, possibly as an incentive to prescribe Subsys. Although another Insys sales rep, Holly Brown, claimed to have seen Dr. Paul Madison interacting inappropriately with Lee during a dinner, Lee herself denied the claim. Yet, Lee remains guilty on the matter given her involvement in Madison's recruitment to Insys' "Speaker Program," which would later come to be known as a kickback scheme. Likewise, as a sales rep, the woman likely helped recruit several other doctors.
Ultimately, during trials against the company and its executives, Lee was convicted alongside her coworkers in 2019 with charges of RICO conspiracy against her. As a result, she received a prison sentence of one year and one day from the federal court, along with a three-year supervised release without any fines. Furthermore, the stripper-turned-sales-manager ended up receiving an exclusion from participation in all federal healthcare programs, including Medicare and Medicaid. In the end, Lee served eight months at a Kentucky prison.
Where is Sunrise Lee Now?
After serving time in prison, Sunrise Lee is trying to turn a new stone for herself and pursue other avenues in life. In a conversation with the New York Post, the woman commented on the tragedy of the Opioid Crisis and the hurt it brought to numerous people. "It's hard to put into words, but I'm going to try. My heart is broken from it all. The pain that I feel for every person affected by the opioid crisis will remain rooted in me forever. I pray that this never happens again." Therefore, the woman made it clear that she continues to be remorseful over the past.
Despite the same, Lee also contests the magnitude of her involvement in the Insys scandal, maintaining that she remains somewhat innocent on the matter. While discussing her belief that she was another victim of the Pharmaceutical company, Lee said, "I didn't send money to the doctors that comes all from the marketing department — why was the marketing department never a part of this? Because I worked at this company where the people were committing the crimes, I can be held liable along with them for the wrongdoing."
Although Lee no longer seems to be active on any social media channels, viewers can find a Facebook page titled "A Case For Sunrise Lee," likely operated by her, that formerly shared posts about Lee's life. Currently, Sunrise Lee, 43 years old, works in security tech sales out of Grand Rapids, Michigan. In her continued journey of starting a new and improved life, Lee tackles her days with the love and support of her family.
Read More: Pain Hustlers: Where Are They Now?