Exhibiting a reconceived dimension of beauty and makeup, Netflix's 'Glow Up' features the journey of ten contestants as they compete in a series of tests to become the best makeup artist. The reality television show chronicles the streak of assessments that the participants undergo to prove their abilities. The contestants are adjudicated by Val Garland, Dominic Skinner, and Leomie Anderson on several counts. The fifth iteration of the BBC reality series features several talented individuals, one of them being Taisa Sherwood. Having gained a platform to display her skills, several opportunities lay ahead for the participant. So, if you're also wondering where is the reality star these days, look no further because we've got all the answers right here!
Who is Taisha Sherwood?
Displaying her skills by acquainting herself with all aspects of makeup and artistry, Taisha became one of the major frontrunners on the show. Born and raised in London, Taisha's younger years were heavily influenced by creative pursuits. From imbibing different intricacies of artistry to displaying her acumen for the craft, Taisha skillfully paved the way for her makeup skills. After completing her schooling at St. Philomena's Catholic School, she decided to pursue her Level 2 in Hair and Makeup at the LCBT.
Shortly after, she kickstarted her career as a makeup artist. Before displaying her finesse and creativity on the hit BBC reality show, Taisha had accrued years of experience at various eminent establishments. From working as a makeup artist for brands such as KIKO Milano and Ruuby to working as a Supervisor at MAC Cosmetics and 3INA Makeup, Taisha refined her skills exponentially. Besides this, the television personality also expanded her portfolio by working as a freelance makeup artist.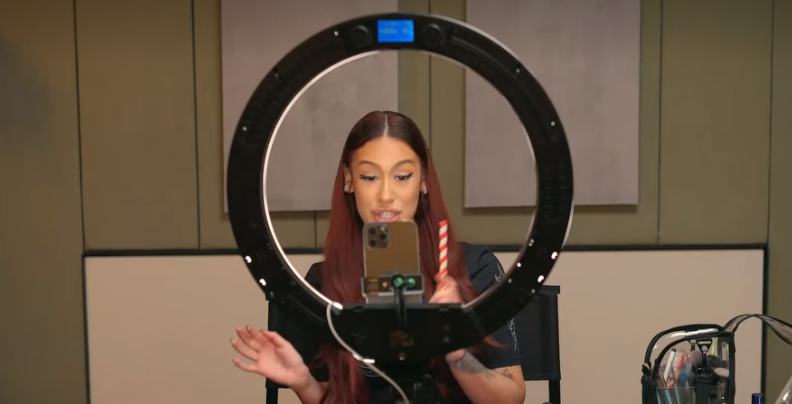 Throughout the season, Taisha did not just display her insight into structure and symmetry but also ensured that her ideas were relayed through her models explicitly. From working on the sets of the sitcom 'Ghosts,' to bringing a personal touch to her work, Tisha managed to wow the judges in several instances. Alas, she ended up losing the top spot when she failed to win the dreaded face-off elimination challenges. Naturally, fans have wondered what has the television personality been up to.
Where is Taisha Sherwood Now?
With more than five years of experience as a makeup artist, Taisha has managed to exponentiate her success. After having worked with the leading industry experts on BBC's 'Glow Up,' the reality star is expanding her portfolio. Since displaying her eye for detail on the show, the television personality has been working as a fully qualified freelance makeup artist. With her unique take on makeup, she has been exploring all aspects of artistry and not limiting her horizons.
Since the cameras stopped rolling, Taisha has been working with celebrities on editorial and fashion. Most recently, she has worked with Olivia Buckingham for the British Vogue and Self Portrait summer party. With an ability to challenge herself every step of the way, Taisha continues to hit the brief through her work. Besides this, she has worked with several brands as well. From working on campaigns with Trapstar London to attending the NYX Cosmetics and Barbie Party, Taisha is solidifying her presence in the beauty industry. She has also accrued new clientele since her time on the show. The television personality recently worked with Rae Sada for the Paris Fashion Week and film director Dionne Edwards.
So, despite getting an early boot from the show, Taisha has consistently grown as a makeup artist and continues to prove her progress. On the personal front, the reality TV star likes to retain her privacy and not divulge information about her relationships. So, as far as we can tell, Taisha is currently single. Nevertheless, she still enjoys spending time with her friends and exploring new avenues of success. As such, we continue to await all the personal and professional success that lies in her future!
Read More: On-May Yeung: Where is Glow Up Season 5 Contestant Now?