Apple TV+'s 'Ted Lasso' enters its third season promising a clash between master and apprentice Ted and Nate. The much-awaited face-off takes place in the fourth episode, titled 'Big Week.' In the episode, Ted and AFC Richmond players prepare to take on Nate's well-drilled and tactically deft West Ham United. Meanwhile, Keeley, Rebecca, Ted, and Nate all deal with complicated emotions stemming from their personal lives. On the other hand, the Richmond players feel betrayed following a shocking revelation. As a result, viewers must wonder if the off-field issues affect the outcome of the hotly anticipated match. In that case, here is everything you need to know about the ending of 'Ted Lasso' season 3 episode 4! SPOILERS AHEAD!
Ted Lasso Season 3 Episode 4 Recap
The fourth episode, titled 'Big Week,' opens with Roy knocking on Jamie's door. Roy takes Jamie for training at 4 am after Jamie desires to be better than Zava. Elsewhere, Flo "Sassy" Collins wakes up after spending the night at Ted's place. Ted asks Sassy for a proper date, but she swiftly turns him down. While Ted argues they are suitable for each other, Sassy reminds Ted of his divorce and calls him an emotional mess. Hence, Sassy does not want to upset their casual relationship. Meanwhile, at Keeley's office, she and Rebecca discuss Rupert's comments about Richmond.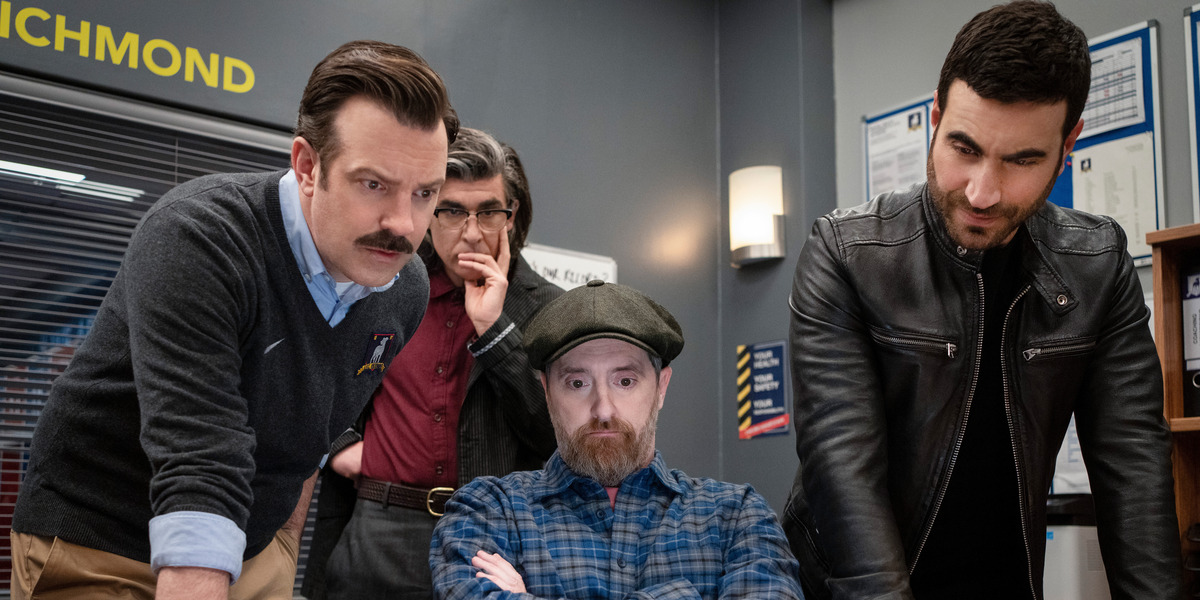 Later, Barbara requests Keeley for two tickets to the West Ham United vs. AFC Richmond game, as Jack, the venture capitalist who invested in Keeley's PR firm, is visiting London. Rebecca invites Barbara and Jack to her suite. On the other hand, Shandy works on a promotional campaign for Bantr, the dating app that is also the sponsor of Richmond. She is working with the AFC Richmond players to showcase the underrated features of the app. At the training ground, Coach Beard and Roy work on tactics for their game against Nate's West Ham. To outwit Nate, they plan to play with a False Nine formation. However, Leslie points out that Zava might disagree with a deeper role.
Ted asks Leslie, Coach Beard, and Roy if they think he is a mess. However, the conversation quickly turns to Nate's exit and his hurtful words to Ted. Later, the players are encouraged by Zava to be their true selves on and off the pitch. After Zava leaves, Issac and Jamie try to motivate the team for their match against West Ham. However, the team discovers that the "Believe" poster in the dressing has been ripped in half. Elsewhere, Nate prepares for the match against Richmond but feels nervous about meeting Ted for the first time since leaving his former team.
At the club, Shandy shoots the promotional video for Bantr and asks Keeley if it is okay for her to sleep with Jamie. However, despite their break up, Keeley seemingly has some unresolved feelings about Jamie. With Trent's help, Coach Beard and Roy discover that Nate ripped the poster in the dressing room. The coaches argue that showing the footage to the players will motivate them for the match against Nate's team. However, Ted refuses to use the footage to gain a psychological advantage over their opposition.
Before the match, Ted becomes emotionally vulnerable because of Michelle dating Dr. Jacob and Sassy's comments. While Rebecca reassures Ted, she adds more pressure on the coach to win against her ex-husband's team. At the London Stadium, the home ground of West Ham United, Keeley, Rebecca, Shandy, and Leslie meet Jack, and they are surprised to discover she is a woman. Meanwhile, Ted runs into Nate in an elevator. While Nate tries to apologize to Ted, Rupert intervenes and pushes Nate to obliterate Richmond during the game.
Ted Lasso Season 3 Episode 4 Ending: Does Richmond Beat West Ham?
In the episode, Richmond and West Ham are primed to play an even match, with both teams coming into the game with stellar forms. Richmond starts the game strong and almost scores through Jamie, who hits the crossbar. Moreover, a stellar performance from their goalkeeper Thierry Zoreaux helps Richmond prevent their opposition from converting some of the chances that fall West Ham's way. However, Richmond dominates the possession for most of the half only to concede through a counter-attack minutes before half-time.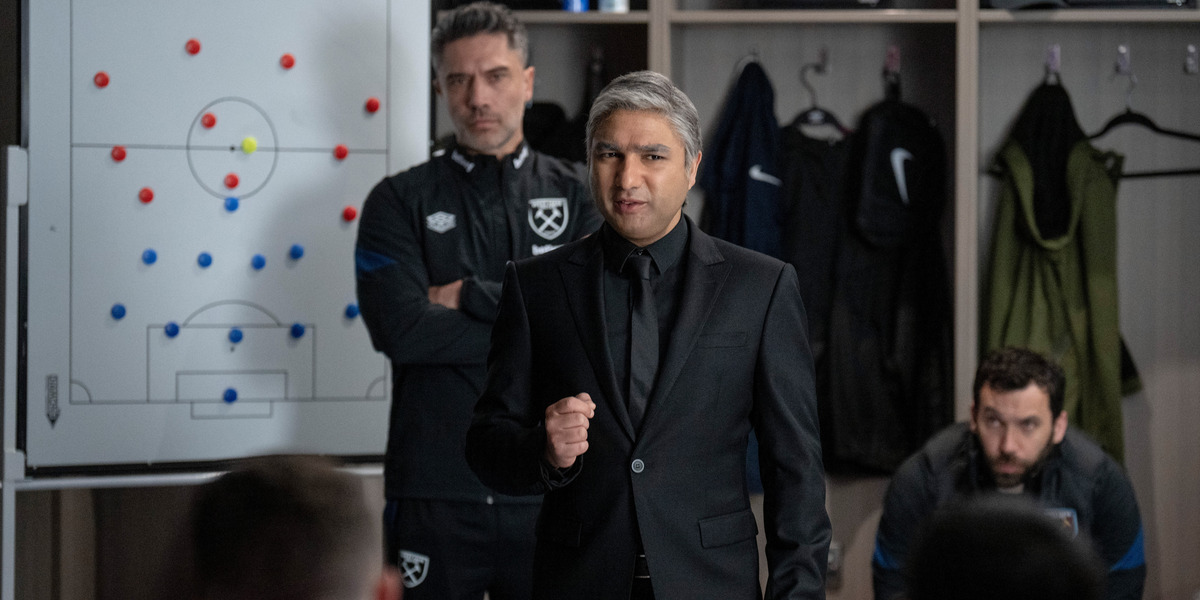 A high press from West Ham at restart catches Richmond by surprise, and they enter the half-time break 2-0 despite playing better football for most of the first half. During the break, Rebecca's presence adds more pressure on Ted to win. Meanwhile, Roy and Coach Beard use the footage of Nate ripping the poster to motivate the team. However, their move backfires when the Richmond players start making rash decisions, and the game turns violent. Richmond conceded a few more goals and had several players sent off before full-time. Ultimately, Richmond suffers a bitter loss with a final scoreline of 4-1. The match ends with Nate ignoring Ted to celebrate with his players.
After the match, Rebecca catches Rupert cheating on his wife and fires him a warning. During the press conference, Nate is reminded that he did not shake Ted's hand. Nate tries to make amends with Ted, but the moment passes, and Ted leaves with his team. After returning home, Ted calls Michelle and expresses his true feelings about her dating Dr. Jacob, their former therapist. The episode ends on a bittersweet note as Ted is forced to confront his own shortcomings and insecurities while his team struggles to hold on to their identity. The loss will likely dent the team's spirit, and Ted will have to work hard on improving his emotional state while once again teaching his players to "BELIEVE!"
Read More: Ted Lasso Season 3 Episode 3 Recap and Ending, Explained