Apple TV+'s 'The Afterparty' is a comedy-drama anthology television series created by Christopher Miller. The second season revolves around the murder of billionaire Edgar Minnows, who is found dead the morning after his wedding. The third episode is framed as a classic noir tale and follows Detective Danner and Aniq as they interrogate Travis, Grace's ex-boyfriend, about the murder. However, Travis shares his own theory about Edgar's murder which points to a deeper conspiracy. If you want to catch up on the episode's events and end, here is everything you need to know about 'The Afterparty' season 2 episode 3! SPOILERS AHEAD!
The Afterparty Season 2 Episode 3 Recap
The third episode, titled 'Travis,' follows Detective Danner and Aniq as they continue to investigate the murder of Edgar Minnows. It opens with Zoe finding a third cufflink with the letter "G" on it. Zoe decides to find the other cufflink hoping to uncover the killer's identity. Meanwhile, Aniq joins Danner to interrogate Travis is found with files about Edgar's personal information. Travis also threatened to kill Edgar during the afterparty, making him the prime suspect, especially because of his romantic past with Grace. Aniq points out that Travis has been acting weird all weekend and is obsessed with Grace. However, Travis argues that the situation is far more complex than it looks.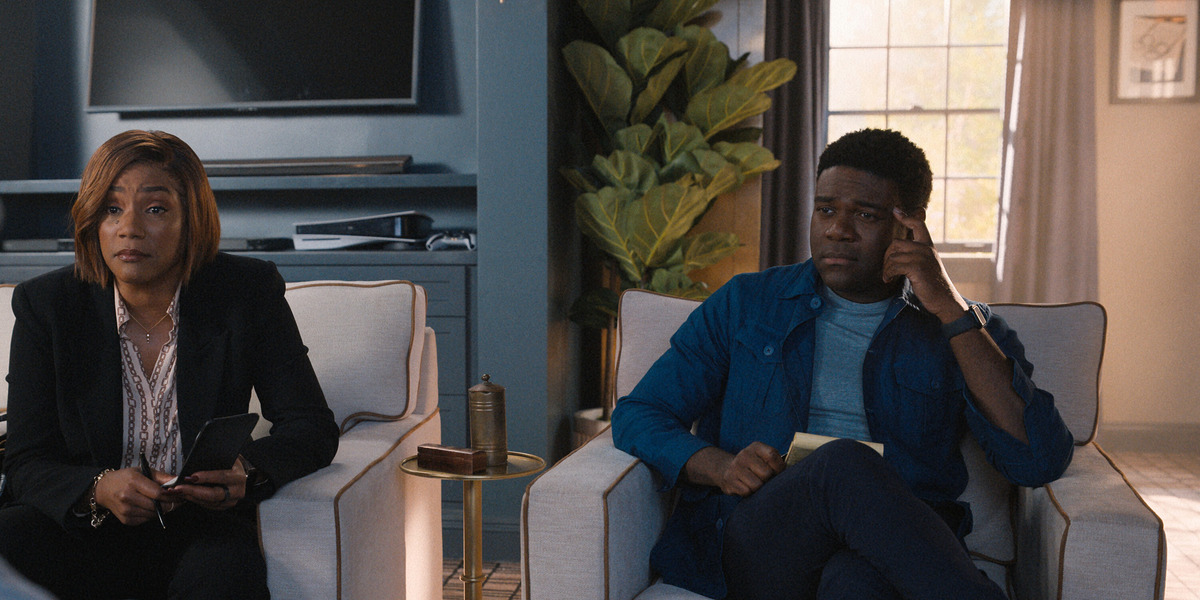 Travis reveals that he works as an online detective and is an expert in tracking illegal online activities. Travis claims Grace had sent him a wedding invite, but a secret message was hidden. He believes Grace was trying to hint at a tech scam related to her groom, Edgar. After some digging, Travis reveals that he discovered Edgar's investment in cryptocurrency. Travis was scammed by a crypto investor, making him weary of Edgar. Moreover, Travis learned that Edgar had used a shell company to invest in his own cryptocurrency to inflate its price. Therefore, Travis decided to attend the wedding, hoping to learn more about Edgar's scheme and try to stop him.
Meanwhile, Zoe finds Grace and shows her the cufflink. However, Grace reveals that the cufflink is a missing typewriter key. As a result, the sisters team up to find the typewriter. The flashbacks continue to reveal more about Travis during the wedding weekend. He met Edgar's sister, Hannah, and became quickly enamored with her. Hannah tried to seduce him, but Travis remained focused on uncovering Edgar's true motives. When Uncle Ulysses arrived, Travis sneaked away from the rehearsal dinner party and searched Edgar's office. However, Sebastian caught Travis sneaking around the office and revealed a safe containing millions of dollars worth of crypto.
Later, Travis tried to crack the safe but failed. However, he managed to retrieve a paper containing a code. Eventually, Travis deduced that the paper contained the safe's password written in Morse code. However, Aniq disagrees with Edgar's theory. Ultimately, Travis reveals that his entire interrogation pointed to Edgar faking his death to claim the money from his crypto scam. He suspects Edgar wanted to pin the crypto fraud on Grace by marrying her, escaping without consequences, and starting a new life under a fake identity. Meanwhile, Grace and Zoe find the typewriter but are forced to escape after Hannah's arrival, as the typewriter belonged to her.
The Afterparty Season 2 Episode 3 Ending: Did Travis Kill Edgar?
The episode presents Travis' narration of the events leading up to Edgar's death. Travis believes that Edgar was involved in a crypto scam. His marriage with Grace was a sham meant to frame her for fraud, while Edgar started a new life under a fake name. Despite Travis' theory being far-fetched, Sebsatian's words in the episode hint that something is indeed fishy with Edgar. Travis tried to warn Grace about Edgar's scheme but failed. As a result, he tried stopping the wedding and took Hannah's help, who has her own mysterious motive to stop Edgar and Grace from getting married. Ultimately, the episode's event reveals that Travis wasn't threatening Edgar during the afterparty but confronting him about his plan to fake his death.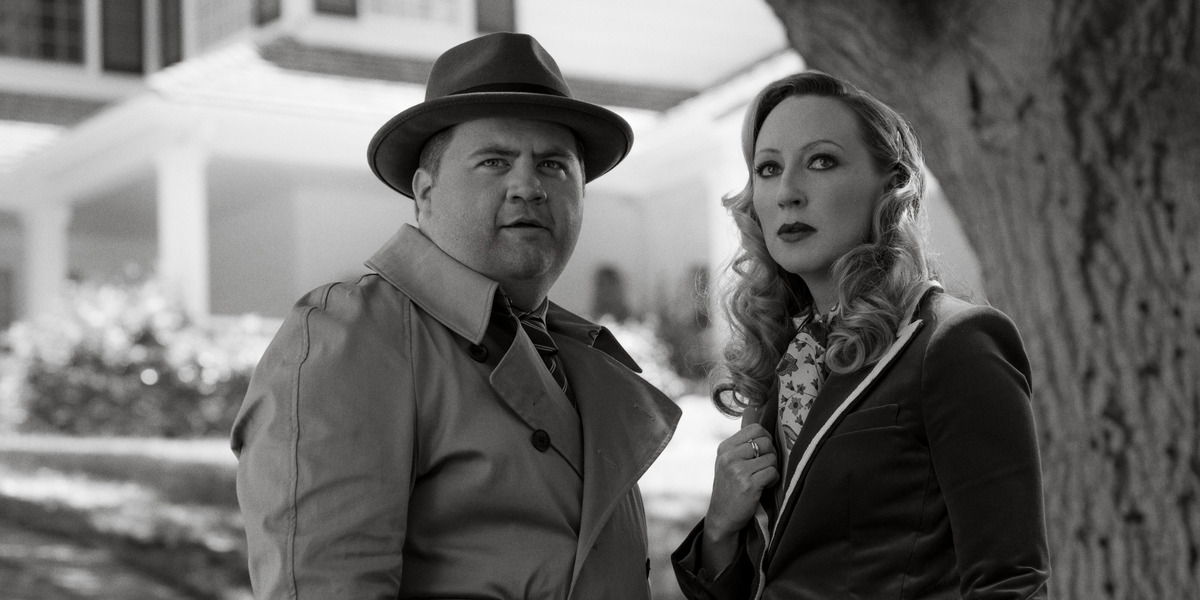 The episode's final moments see Zoe and Grace stumbling into Hannah's garden, which contains poisonous flowers. Zoe shares the newfound information moments after Travis reveals that Hannah double-crossed him. As a result, the episode's ending makes Hannah the prime suspect in her adoptive brother's murder. From the flowers in the garden, Aniq deduces that Edgar was hallucinating during the afterparty, and the flower that causes the hallucinations has a powerful poison that can kill anyone within 30 minutes of consuming it. As a result, the poison from the flowers in Hannah's garden, which were used in the wedding centerpiece, is the murder weapon. Thus, the episode's ending strongly suggests that Hannah is somehow involved in the murder mystery, but whether she is truly the culprit or a red herring remains to be seen.
Read More: The Afterparty Season 2 Episode 1 and 2 Recap and Ending, Explained