Apple Tv+'s 'The Afterparty' is a comedy anthology television series created by Christopher Miller. Each season of the series revolves around a murder mystery, with several suspects, each with their own motives for the crimes. The first season follows Aniq, an escape room creator who finds himself as the prime suspect in the murder of former high school classmate Xavier (Dave Franco), a famous singer turned actor. After Detective Danner solves the mystery and brings the criminal to justice, Aniq professes his love for his high school crush Zoe.
The second season follows Aniq and Zoe as they arrive at a private estate for the wedding of Zoe's sister, Grace. However, when the groom is found dead on the morning after the wedding, Detective Danner is recalled to investigate the murder mystery. The first two episodes of season 2 introduce viewers to a new set of characters, who are all suspects in the murder. If you wish to catch up on the episode's events, here is everything you need to know about the ending of 'The Afterparty' season 2, episodes 1 and 2! SPOILERS AHEAD!
The Afterparty Season 2 Episode 1 and 2 Recap
The second season premiere, titled 'Aniq, The Sequel,' follows Aniq (Sam Richardson) and Zoe (Zoë Chao), who have been dating for nearly a year. They arrive at a private estate for the wedding of Zoe's sister, Grace (Poppy Liu), who is marrying Edgar, a Silicon Valley tech billionaire. Aniq is introduced to Zoe's parents, Vivian (Vivian Wu) and Feng (Ken Jeong), but fails to make a good first impression. Fast forward to the morning after the wedding, Edgar is found dead alongside his pet lizard, Roxanne. Edgar's mother, Isabel (Elizabeth Perkins) accuses Grace of killing her son and threatens to call the police. However, Edgar's business partner, Sebastian (Jack Whitehall), prevents her as the news of Edgar's death will affect the company's stock price.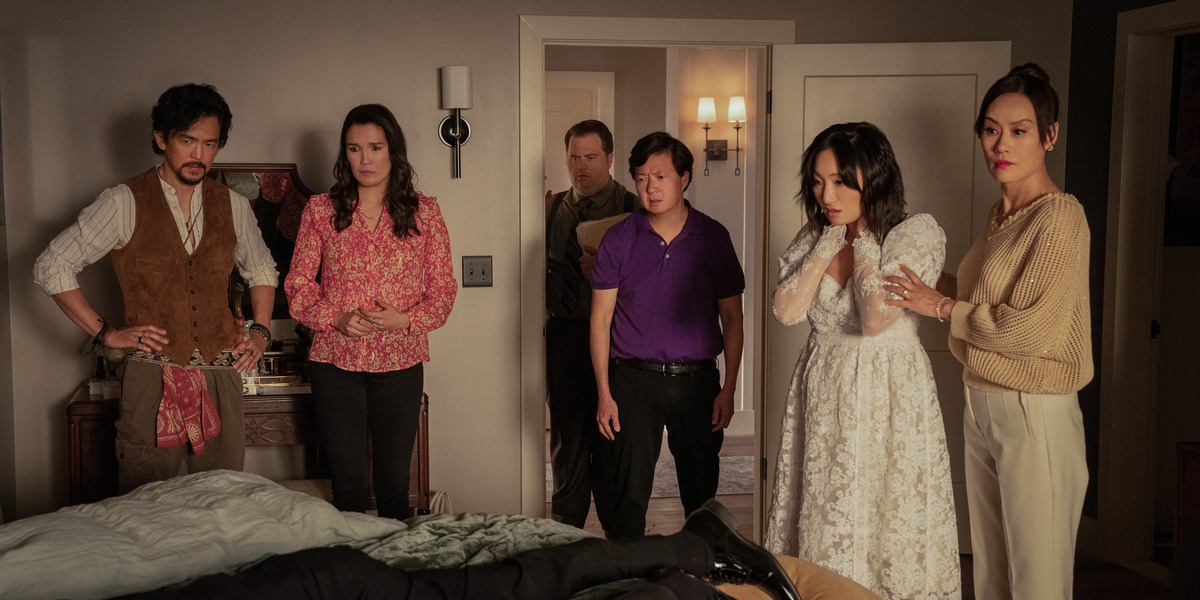 Eventually, Aniq contacts Detective Danner (Tiffany Haddish), who has quit the police force to write a book. She signs on to solve the case of Edgar's death. Aniq gives her a rundown of the events leading up to Edgar's death. However, his account mainly revolves around Zoe's parents disliking him and him not fitting in among the wealthy. However, Edgar had seemingly taken a liking to Aniq. Moments before Danner arrives at the estate, Aniq ends his statement by revealing that he saw Grace mix something in Edgar's drink. As a result, he must help Danner find the real killer, as his relationship with Zoe is at stake because of his statement.
The second episode, titled 'Grace,' sees Danner interrogating Grace about the events leading up to Edgar's death. Grace reveals how she first met Edgar, and the two quickly became attracted to one another. However, Zoe was concerned about their relationship right until the wedding day. Grace and Edgar came from different backgrounds, and Edgar's mother was not warm towards Grace. However, Grace had formed a cordial relationship with Edgar's adopted sister, Hannah (Anna Konkle). Eventually, Zoe raised her concerns about the wedding since Edgar would often leave Grace for his work commitments. Grace had integrated herself into Edgar's life, but he had not done the same for her. As a result, Grace also reconsiders her relationship with Edgar until their wedding vows change her mind.
The Afterparty Season 2 Episode 2 Ending: Did Grace Kill Edgar?
Towards the episode's end, it is revealed that Edgar had asked Grace to sign a prenup that would separate her from his wealth. Zoe's concerns about Edgar and Grace's marriage seemingly implied that their relationship felt fulfilling to Grace only because of Edgar's vast riches. Moreover, Grace refuses to sign the prenup until the morning after the wedding. Most of the final portions of Grace's statement revolve around her dissatisfaction with Edgar's commitment to spending time with her. Edgar wanted to skip the wedding afterparty in favor of going to bed at his usual time.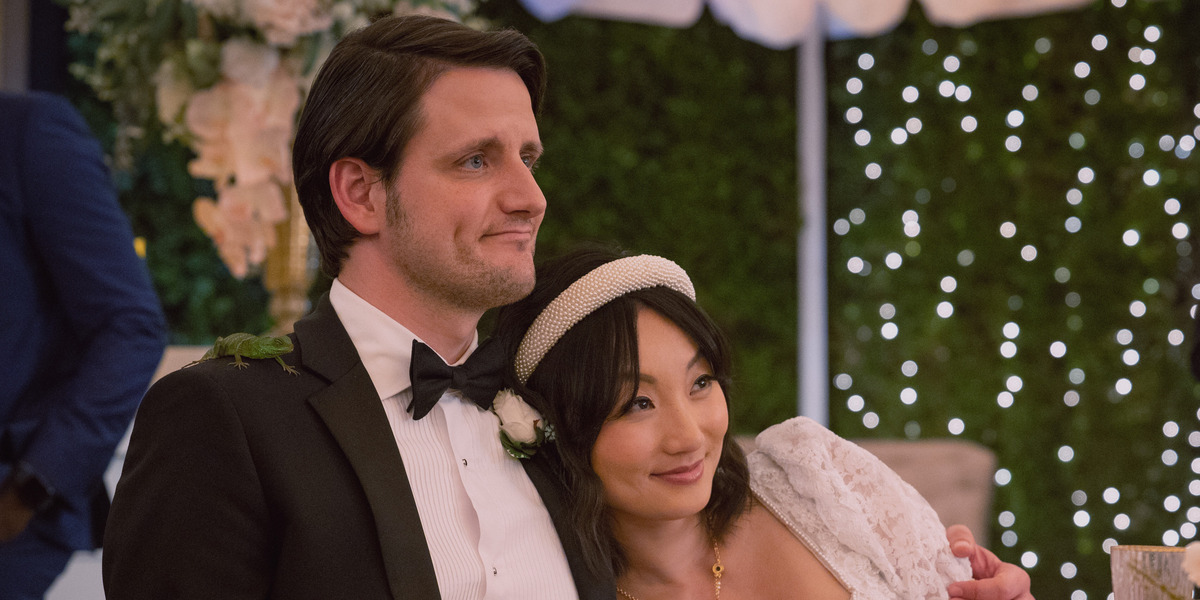 Grace claims she wanted him to spend more time with her on their special day. As a result, she mixed Adderall in his drink to keep him awake a little longer. It is implied that Adderall makes Edgar rude and aggressive. The same is evident when he calls everyone at the afterparty a demon before retreating to his room, where he is found dead in the morning. Grace ends her statement by claiming she is not guilty of killing her husband, especially since she did not poison him. However, since she promised to sign the prenup the morning after the wedding,
Edgar's death provides her with a loophole that gets Grace access to his wealth. Hence, Danner believes Grace has a motive to kill Edgar and refuses to clear the bride of suspicion. Meanwhile, Zoe takes the help of Travis (Paul Walter Hauser), Grace's ex-boyfriend, to deduce Edgar's time of death. Danner and Aniq are prepared to interrogate Travis when they enter the room. According to Grace, Travis threatened to murder Edgar during the afterparty, making him the next most likely suspect in the case.
While Travis feigns ignorance, Danner finds a file full of documents, newspaper articles, and other details about Edgar's life. Thus, the second episode ends with the focus shifting from Grace to Travis, who appears to be the prime suspect. Travis is the only ex-boyfriend of Grace who shows up to the wedding, implying he still has romantic feelings for Grace. Travis' threat to Edgar can easily be seen as intent to murder, and his feelings for Grace, coupled with obsessive research about Edgar, could be motive enough. However, we will have to wait to hear Travis' account before deducing whether he killed Edgar or not.
Read More: The Afterparty Ending, Explained