In the chaos of the foreign, eleven teams race across different countries and continents to complete a number of mental and physical challenges. 'The Amazing Race: Unfinished Business' features teams from previous editions of the show who come together to have another chance at the coveted title. As the cast races against time to get to their destination within record time, drama and bickering naturally follow. From navigating personal issues to creating new relationships, the reality television show features a number of ups and downs.
Hosted by Phil Keoghan, the eighteenth installment of the show, which premiered in 2011, features contestants vying for the top spot with a regenerated spirit. Years since the contestants made a reappearance, fans are curious to know where they are today. So, if you also want to know more, look no further because we've got all the information right here!
Where are Kisha and Jen Hoffman Now?
After becoming the first African-American team of sisters to compete on the show in season 14, the dynamic duo of Kisha Hoffman and Jen Hoffman returned to claim the title once again. This time around, Kisha and Jen did not give in to challenges, nor did they deter from their goals. Having won season 18 amidst a number of veterans, Kisha and Jen walked off to create equal success in their careers as well. Kisha is currently working as the Senior Director of School and Community Programs at the Child Mind Institute in San Fransico.
However, little information is available on her dating life, as she wishes to keep her privacy intact. Jen, on the other hand, has since assumed the role of a Sports Analyst for ESPN. Additionally, Jen is also working as the Marketing and Special Events Coordinator for Big Brothers Big Sisters of Kentuckiana. In three short years of walking out of the show, Jen tied the knot with her boyfriend, Ryan Fowler, who she had a baby with just after the cameras closed in on them. The couple welcomed their second child shortly after their marriage and now spend time with each other exploring and traveling.
Where are Mel and Mike White Now?
Along with his son, Mike White, clergyman and author Mel White revisited the hallowed arena of 'The Amazing Race' once again. While the father and son duo got warped in navigating issues, they still created an everlasting impression on the audience. Renowned for his work for the LGBTQ+ community and gay Christians, Mel White's works have continued to accrue acclaim since the '70s. Now in his 80s, Mel spends most of his time with his partner Gary Nixon.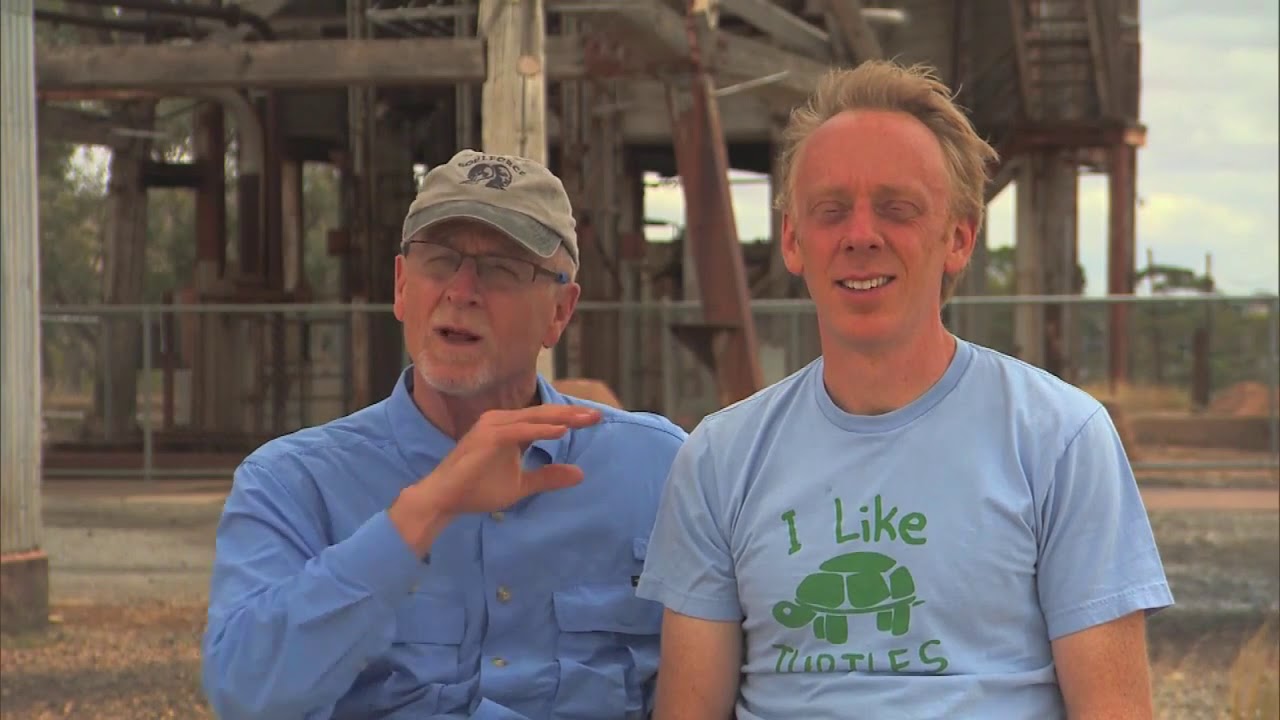 As for Mike White, the beloved reality star's cascading success as a writer, actor, producer, and director has gained him equal success. Mike's works include, 'Chuck & Buck,' 'School of Rock,' HBO's 'Enlightened,' and 'The White Lotus.' In addition to a booming career, Mike is in a relationship with Josh, and the pair are advocates for the LGBTQ+ community.
Where are Amanda Blackledge and Kris Klicka Now?
Like the twist that led to their early exit in season 14, this iteration also brought issues for Amanda Blackledge and Kris Klicka. Despite their physical capabilities, they came in short due to navigational issues. Even so, the couple had already made leaps personally and were already engaged at the time of the shooting. Shortly after they were ousted from 'The Amazing Race: Unfinished Business,' the pair tied the knot.
Since then, they have worked on expanding their resume and kickstarted their family. Amanda and Kris are parents to two children and have a successful career as well. Kris is currently working as a Product Manager at Current Lighting. On the other hand, Amanda holds the position of Human Resource Generalist at Canary Medical. In addition to work and responsibilities, the couple also takes time to explore and travel.
Where are Jaime Edmondson and Cara Rosenthal Now?
An inability to solve a clue relegated the frontrunners of the show and eventually led to their elimination from season 18 quite early. Nevertheless, the two women have still climbed the ladder of success. After season 14 came to a close, the women were also offered a chance to become Playboy Playmates. Jaime accepted the offer and simultaneously shot for season 18 as well.
Later, Jaime tied the knot with Major League Baseball player Evan Longoria and the pair gave birth to their three children. However, Cara decided to step away from the limelight and did not pick up any roles in entertainment post her exit from season 18. Instead, she devoted herself to studying law and is currently working as an attorney and owns her eponymous firm in Miami. On the personal front, Cara also got married and shares three children with her husband.
Where are Margie and Luke Adams Now?
Having placed third on season 14 of 'The Amazing Race,' the mother-son duo made a reappearance on season 18 to showcase their mental and physical capabilities. Despite Margie's old age, the duo managed to present tough competition to the veterans in season 18 as well. After becoming the fourth team to walk out of the challenge, Margie and Luke came back on 'The Amazing Race 24: All Stars' for the last time. Since their exit from season 18, Margie and Luke have forgo reality television and now like to spend time with their friends and family. The mother-son duo are happily married to their respective spouses and even take regular trips together.
Where are Ron and Christina Hsu Now?
After winning the second position in season 12, the father-daughter pair once again returned to the competition. Like their previous performance, the duo depicted equal strength and stealth this time as well. Since their exit from the show, Christina has gotten married to Azaria Azene. Christina had fallen for Azaria much before she came to the show, and the duo had gotten engaged before she started shooting for season 18. Shortly after the cameras closed in on the family a second time, they got married and are now the parents of two children. Likewise, Ron prefers to spend his retirement with his family and loved ones.
Where are Jet and Cord McCoy Now?
While the bull riders did not secure the trophy on season 18, they still made a staggering return once again on 'The Amazing Race 24: All Stars.' Other than their stint on reality television, Cord and Jet have continuously accrued fame from their days in rodeo. Ultimately, in 2016, Cord decided to retire and instead spend time with his wife and daughter. The couple now breeds and raises rodeo livestock. In addition to their role in reality shows, Jet and Cord are still revered in the rodeo circuit and consistently make appearances in matches and championships. Jet, on the other hand, tries to keep away from social media and instead devote his time to his friends, family and land.
Where are Kent Kaliber and Vyxsin Fiala Now?
Kynt or Kent Kaliber had made a remarkable appearance in season 12 along with his girlfriend Jennifer "Vyxsin" Fiala as goths. When they returned to season 18, the duo continued showcasing their intelligence and brilliance during the challenges. However, shortly after the season came to a close, Kent and Vyxsin also parted ways. Nevertheless, they continue to excel in their personal lives. Kent is currently based in Los Angeles and works as the Host for Bar Sinister. Meanwhile, Vyxsin has since branched out to modeling and regularly shares updates about her work on social media.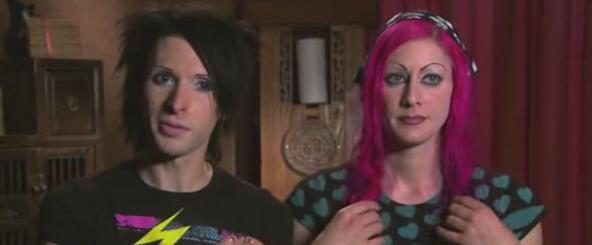 Where are Zev Glassenberg and Justin Kanew Now?
After coming in 4th on the show, Justin and Zev continued to make use of opportunities in their personal and professional life. In 2015, Justin decided to tie the knot with Nicole and had a daughter the following year. In 2016, he also ran for a congressional campaign in Tennessee but ultimately lost the same. Zen has also made a name for himself in his career and life. However, he likes to keep the details of his life concealed from the public.
Where are Gary and Mallory Ervin Now?
A clear-cut strategy and harmonious communication awarded the father-daughter duo the third position in the show. Since exiting 'The Amazing Race,' Gary and Mallory have exceeded in their careers and personal life as well. Gary still holds the reigns of his cable company called, Ervin Cable Construction LLC. Besides his work, Gary's spirit still seeks adventure. In 2018, Gary climbed Mount Everest and ended up 200 steps close to the peak.
Mallory, on the other hand, has become an internet and media personality. The former Miss Kentucky started her YouTube channel in 2011 and hasn't looked back since. Along with a major Instagram following, she also attends a number of coveted events and charities and even sings occasionally. Mallory published her first book called 'Living Fully' in 2022 and even came out with her podcast of the same name. In addition to her booming career, Mallory is also married and shares the parental duties of her three children along with her husband.
Where are Herbert "Flight Time" Lang and Nathaniel "Big Easy" Lofton Now?
The superstar basketball players from the Harlem Globetrotters — Herbert "Flight Time" Lang and Nathaniel "Big Easy" Lofton — made a whopping comeback in season 18. Vying for the top spot, the duo made swift progress throughout the season and placed second on season 18 of the show. The pair also appeared on season 24 of 'The Amazing Race.'
Since his exit from the show, Herbert has assumed the position of a TEDx speaker and authored 'Projects Popes and Presidents.' He is also a father to three children and takes pride in his family's achievements. As for Nathaniel, the reality star has started working in real estate and is currently based in Colorado with his wife and children.