Auteur Maggie Betts' courtroom drama 'The Burial' makes the viewers laugh, cry and think out loud. With Jamie Foxx as one of the leads, Willie Gary, the powerful story of the film depicts a moving legal battle that pitches the underdog Jeremiah O'Keefe, a small business owner from Mississippi, against the powerful Canadian billionaire investor Ray Loewen. As the trial progresses, the burden of ensuring that the debt-ridden O'Keefe (Tommy Lee Jones) gets to keep his family business falls on his lawyer Gary's shiny shoulders.
Gary is a self-made personal injury attorney from Florida who has risen up the ladder in unconventional ways and eventually decides to do the same with the greedy Loewen (Bill Camp). Apart from justice, this film touches upon issues of race and power dynamics while keeping the entertainment quotient a top priority. This leads to a dramatic trial, which raises more questions than it answers about how true the story is.
The Burial Takes Inspiration From a Real 1995 Civil Trial
'The Burial' is a true story based on a real 1995 civil trial between Gary and Loewen Funeral Company. While the case is real and the script, penned by Doug Wright and Maggie Betts, has been inspired by a 1999 New Yorker report by journalist Jonathan Harr, Betts has still taken some creative liberty to not portray the events exactly as they happened in the case. Interestingly, director Ron Howard also considered adapting the script in the 90s, but Betts eventually decided to take it up and give it a twist by introducing certain themes that she felt resonated with the otherwise straightforward script.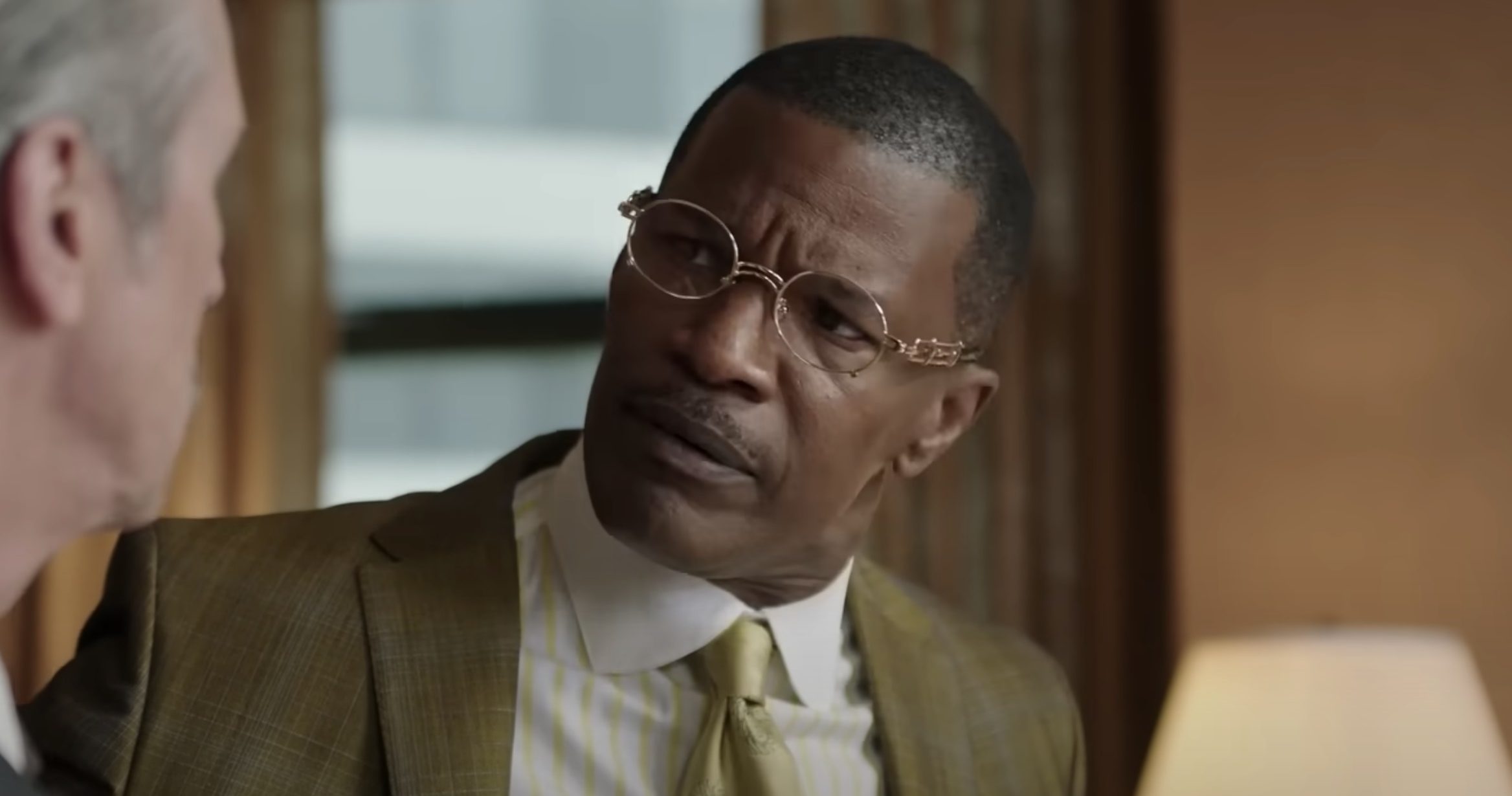 For instance, while the central characters of Gary, O'Keefe, Loewen, and many others are part of the true story, she decided to introduce a central fictional character of defense attorney Mame Downes (Jurnee Smollett), who is in a way based on one of the Black lawyers in Loewen's real team. Making Downes the formidable Black opponent who understands the racial implications of the case but would stop at nothing to win was all Betts' idea. As an African-American director herself, race was a theme that appealed to her a lot. This was a case between two white men who hired Black lawyers to represent them in front of a majority-black jury that would appreciate this stance.
Rather than making race the central theme, Betts decided to infuse it within the story to help viewers appreciate some critical aspects of the case. While instances and moments in the film have been dramatized to make it more appealing, a lot of the factual details of the case have been retained in the film. O'Keefe was actually a small funeral parlor operator who owned eight funeral homes. He had 13 children and many more grandchildren and wanted to leave behind a legacy to take care of them. In an effort to buy back his family home, which they had lost during the Great Depression, O'Keefe decided to convert his estate into a funeral home.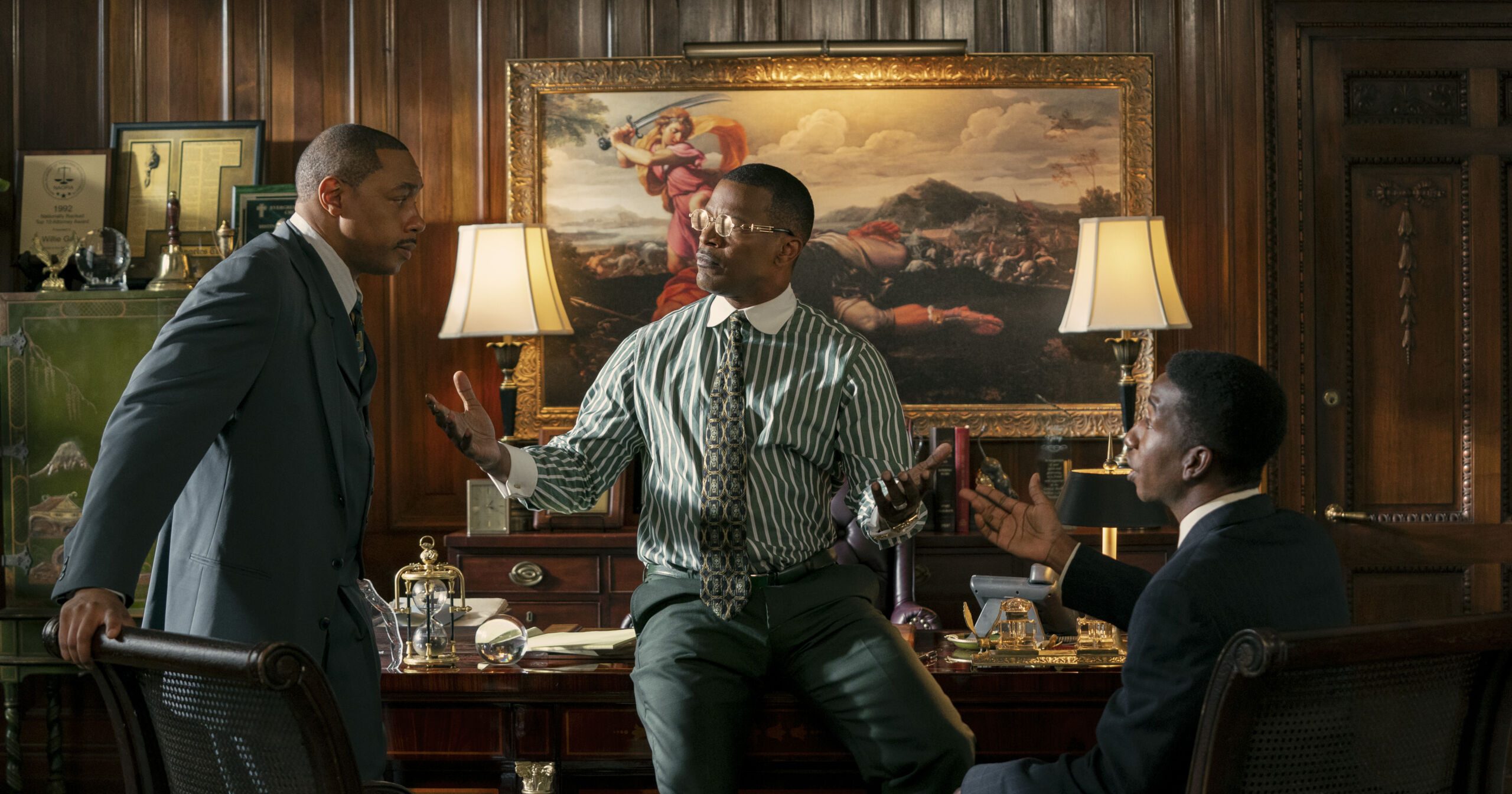 When he eventually went bankrupt, O'Keefe decided to sell to Loewen with the promise that the latter's company would sell the insurance policies supplied by another insurance company that O'Keefe owned with his wife. Loewen's true intentions started getting clearer when he started selling his own insurance policies and waited for O'Keefe to become bankrupt so he could buy out his estate at cheaper prices later and create his own monopoly in the funeral home market.
In the original case, Gary initially asked for a settlement of $125 million, which has been changed to $100 million dollars in the movie but is still an amount that the real-life Loewen found just as absurd as he did in the movie. The real-life Gary was also known to have a Southern charm, wit, and a tendency to make unconventional choices, which has been reflected powerfully by Foxx in the movie as well. As for the other fictional elements of the film, the Black characters in Gary's team were creative additions and so were certain quirks about Gary, as Foxx wanted to add his own understanding of Gary to the character.
Betts and her team tried to strike a balance between the dramatic and factual by making sure they were thorough in their research. This is why while on one hand, Gary's office was replicated authentically, on the other, Betts worked with her understanding of Gary as a character more than a real man himself and his position as a Black man in that time period who suddenly came to acquire a lot of wealth and felt the need to be flashy to display it. O'Keefe had initially decided to sue Loewen for a breach of contract about the insurance policies in real life too.
With the help of Gary, O'Keefe was able to highlight a pattern of the huge conglomerate of acquiring small funeral homes and creating a monopoly on the graves of these local companies. Eventually, even if this film is inspired by true events, the director understood the need to use the narrative to create an inspiring saga that would be memorable for years to come. It was felt that by introducing certain themes and dramatizations, the director's message about the implications of this case can be conveyed more effectively.
Read More: The Burial: All the Locations Where the Legal Drama Film Was Shot