Thanks to 'My Kind of Country,' people across the world have become familiar with just how artists are bringing their own touch to the world of country music. Given just how widespread the fanbase for this particular genre of music is, the innovations are highly dependent upon each artist's vision and are well presented in the Apple TV+ reality series. Consider The Congo Cowboys, a trio comprising Julio Sigauque, Julio "Gugs" Sigauque, and Chris "Bakkies" Bakalanga, who are well-known for incorporating their native language and culture into beloved country songs to provide listeners with a truly unique experience. Needless to say, the fans of this fantastic trio are always wondering what they have been up to recently.
The Congo Cowboys' My Kind of Country Journey
For The Congo Cowboys, bringing their music to an international platform has always been a dream. The three had been playing together for many years in a band called Freshlyground before starting their own trio after Simon got a banjo. Born in Congo, Chris would often visit his grandfather in his village, where he first heard the sound of the musical instrument in question, which remains special to him even today. Meanwhile, Julio grew up in Mozambique, which allowed him to become proficient in West African music.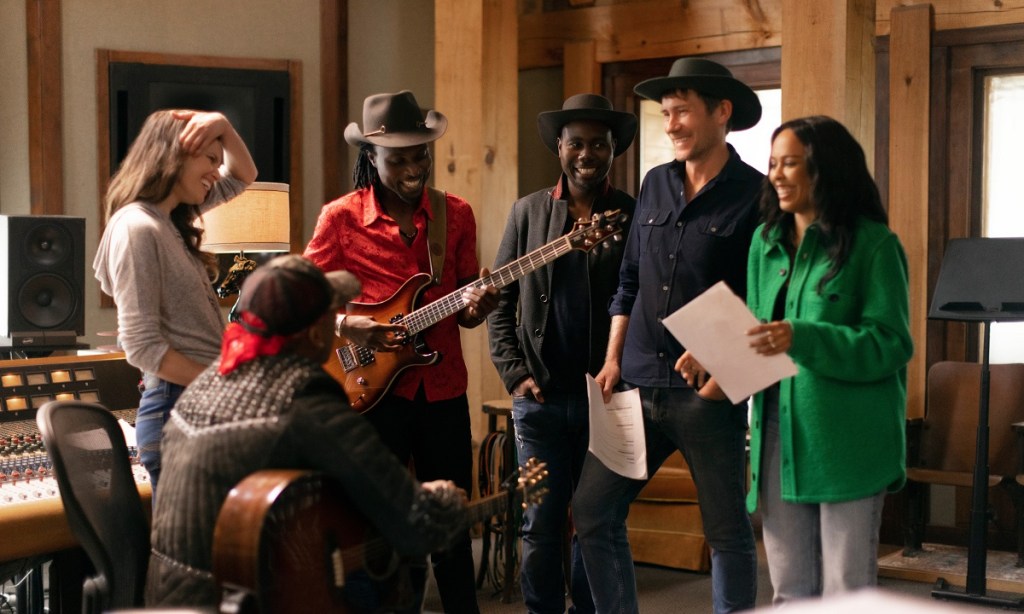 Given their unique take on country music and how The Congo Cowboys infused it with African music, it was a special treat for Orville Peck, who gave them the opportunity to come to Nashville, Tennessee, and be a part of the Apple TV+ series. In order to truly show the world just how exactly they worked, the trio decided to sing their version of Dolly Parton's "Jolene," which included paragraphs in their own language, adding a unique and much-appreciated touch to the iconic song.
Moving on to the next round, The Congo Cowboys got to partner with Camille Parker for Jimmie Allen's collaboration workshop, singing "Youngblood," a song by 5 Seconds of Summer. While the trio shone in the performance and went through to the next round, the judges decided to send Camille home. Following this was Mickey Guyton's performance workshop, for which the musicians went on stage and sang their heart out while performing "Ophelia" by The Lumineers. Though beautiful, the judges ultimately chose to send The Congo Cowboys home, who expressed that they were happy that they at least gave it their all.
Where are The Congo Cowboys Now?
The Congo Cowboys continue to work hard and perform together as a group. The fusion of African tunes with country music has not only helped them to prosper but also to garner a huge fanbase. Based in Cape Town, South Africa, the trio can often be seen at various venues. Their shows are often sold out, given the popularity they have achieved as talented artists. Presently, Chris is also a part of Playing For Change. The three artists are still a part of Freshlyground, with Chris and Julio acting as lead guitarists, the latter specializing in steel-string acoustic guitar. Meanwhile, Simon plays flute, saxophone, and keyboard, along with handling the management of the band.