HBO's 'The Idol' is a drama series co-created by Abel "The Weeknd" Tesfaye that explores the dark realities of the music industry through Jocelyn. She is a pop star who hopes to achieve iconic status but ends up in a torrid romance with Tedros, a self-help guru and modern-day leader. As Jocelyn experiences the ups and downs of her career, she is profiled by Talia. As a result, viewers might want more details about Talia, such as her role in the story and who plays her in 'The Idol.' SPOILERS AHEAD!
Talia Is a Journalist
Talia is introduced in the first episode of 'The Idol,' titled 'Pop Tarts & Rat Tales.' In the episode, pop star Jocelyn is preparing to make her comeback with a new album after a meltdown caused by her mother's death led to drastic repercussions on her career. As Jocelyn prepares to drop her new single, she is profiled by Talia, a journalist and writer for Vanity Fair. Talia spends time with Jocelyn and her entourage as she is covering Jocelyn's return. However, in the second episode, titled 'Double Fantasy,' Talia witnesses Jocelyn suffer another breakdown when the latter is shooting for the music video of her new single.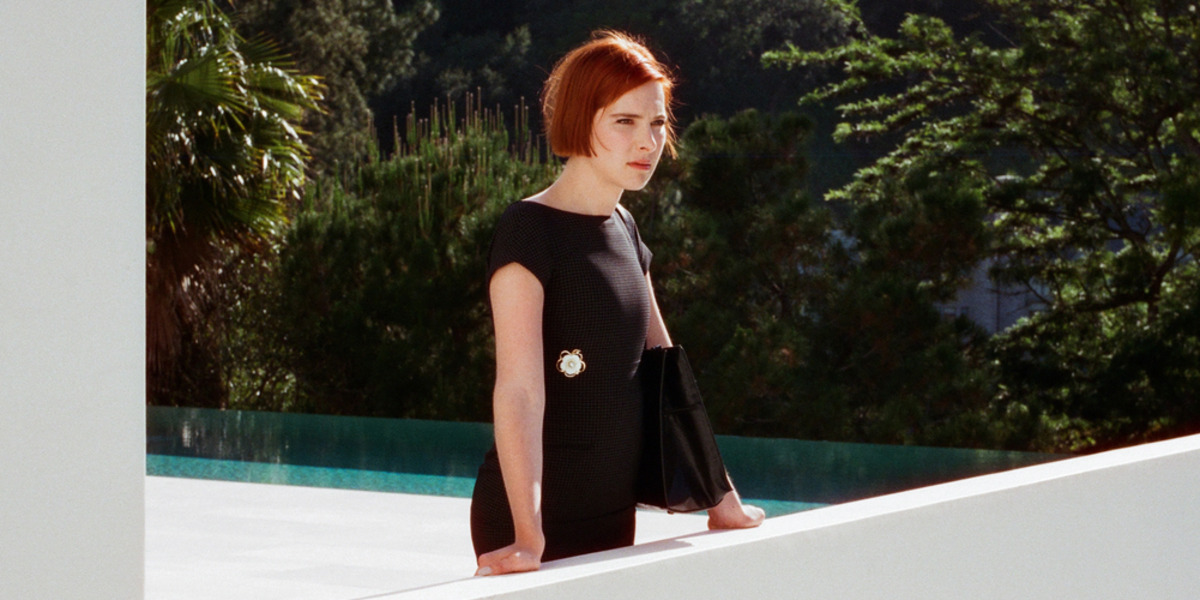 In the series, actress Hari Nef plays the role of Talia. Nef was in Philadelphia and graduated from Columbia University in May 2015 with a degree in theater. She began her screen acting career in 2013. However, her breakthrough performance came with the recurring role of Gittel in the comedy-drama series 'Transparent.' Nef's other credits include shows such as 'The Marvelous Mrs. Maisel,' 'Extrapolations,' and ' And Just Like That. She also has a supporting role in the 2022 Kaley Cuoco and Pete Davidson-led comedy 'Meet Cute.' Nef is credited as a supporting cast member for the first season of 'The Idol.'
Hari Nef Is Trans
In 'The Idol,' Hari Nef's Talia is a writer for Vanity Fair. Her job mostly involves following Jocelyn and using her gathered information to write a profile on the pop sensation. However, the narrative provides no indication of Talia's gender or sexuality. Nonetheless, Hari Nef is an openly transgender woman. Aside from being an actress, Nef has also modeled for some of the most famous fashion labels and magazines. She is the first openly transgender woman to be signed by IMG Models and featured on the cover of Elle magazine. However, Nef has expressed her dislike for the media, introducing her as a "trans actress" through social media.
Aside from her acting and modeling career, Nef has also worked as a writer. She has written articles for several big publications, including Artforum, Dazed, Vice, Original Plumbing, L'Officiel, and BlackBook. Nef has written profiles on several celebrities, especially singers. The celebs covered in her writings include director John Waters, singer/actress Cristina Ortiz Rodriguez, and Spanish actor Javier Calvo. As a result, Nef writing profiles on celebs is a thread she shares with her character in 'The Idol.' Interestingly, Nef has never written a profile for Vanity Fair, as her character does in the series.