HBO's 'The Idol' is a drama series co-created by Abel "The Weeknd" Tesfaye about the dark realities of the music industry. It tells the story of Jocelyn, a pop star who hopes to achieve iconic status and ends up in a tumultuous relationship with Tedros, a modern-day cult leader. In the series, Izzak is a supporting character on his own journey to stardom that intersects with Tedros' plans for Jocelyn. Hence, viewers must wonder who plays Izzak and whether he is gay. SPOILERS AHEAD!
Moses Sumney Plays Izzak
In 'The Idol,' Izzak is a follower of Tedros, a club owner and self-help guru with a mysterious and shady past. Izzak is a member of Tedros' inner circle and first appears at Tedros' club. He flirts with Jocelyn's assistant, Leia. In the second episode, it is revealed that Izzak aspires to be a singer and is being "trained" in Tedros' cult-like circle. He later hooks up with Leia and reveals details about Tedros' past, which further exasperates Leia's fears about Tedros and his sketchy nature. In the series, singer-songwriter Moses Sumney plays the role of Izzak.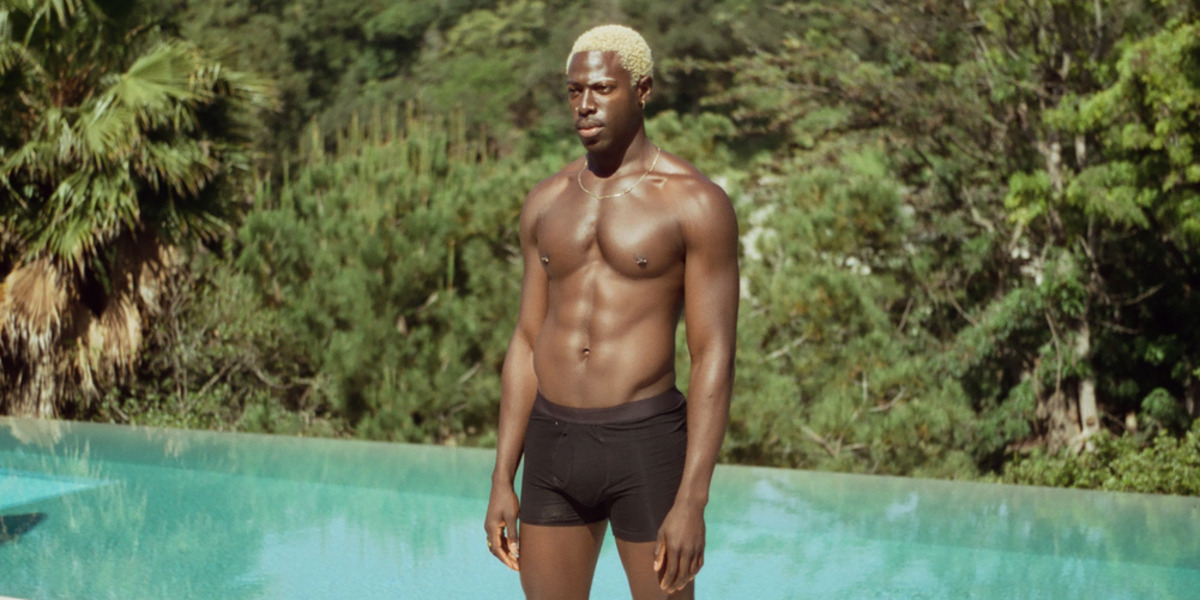 Sumney was born in California, but his family had to move to Ghana when he was young. Sumney returned to California at age 16 and soon broke into the Los Angeles music scene with his debut EP in 2014. Sumney's music career has received major acclaim, with his songs being featured in several Hollywood projects. He has provided music to shows such as 'Orange is the New Black,' 'Dear White People,' and 'Euphoria.' Sumney also worked with Ludwig Görannson on the score for the 2015 boxing film 'Creed.' However, 'The Idol' marks Sumney's first proper foray into acting after some minor appearances in movies and shows.
The Sexuality of Moses Sumney's Izzak
The second episode of 'The Idol,' titled 'Double Fantasy,' gives viewers an inside look at Tedros' life and the things that go on inside his club when it is not being used for partying. In one scene, Tedros seems to be training Izzak to have sex with women while his body is clearly not aroused by their presence. As a result, Tedros gives Izzak shocks through a tazer necklace, implying that Izzak is gay and Tedros is using aversion therapy. The scenario hints that Tedros' vision for Izzak's music career is to portray him as a sex symbol, especially for women. Later, we also see Izzak hooking up with Leia, but they do not have sex, further hinting that Izzak is gay.
In reality, Sumney's dating life and his sexuality have been hotly debated topics. The themes of love and the complexities of being loved are regularly explored through Sumney's songs. His first full-length album 'Aromanticism' references several ideas highlighting the inability to experience romantic love. A Twitter thread discussing LGBTQ Africans also lists Sumney, hinting he is not straight. However, whether Sumney is gay remains unknown. The singer-songwriter was seen with Emily Ratajkowski, sparking speculation of the duo dating. However, Sumney has denied claims that he is Queer. "I have never identified, publicly or privately, as queer," he said in an interview with The Independent. Hence, Sumney's sexuality remains a closely guarded topic, as the singer dislikes discussing his romantic life in public. As a result, it is best to say that Sumney identifies himself as aromantic.
Read More: The Idol: Why Does Abel Tesfaye Have a Rattail? Is It His Real Hair?