Amazon Prime has been constantly giving a stiff competition to Netflix for quite a while now with their brilliantly produced and conceptualized television shows. Fresh and exciting talents are finding a voice with the rise of such streaming platforms, and as a result, viewers are being exposed to original, innovative content. One such series by Amazon Prime is 'Transparent', created by the brilliant Jill Soloway.
The series centers around a middle-aged man called Mort and his relationship with his three children. Being adults with lives of their own, Mort's children hardly notice that their father, who has had no romantic relationships for a while now, has gone through a change. Mort has recently come to terms with the fact that he is a transgender and wants to identify as a woman. He tries hard to come out to his children but never manages to make himself be heard properly. Mort's daughter is the one who comes to know of her father's feelings when he confides in her after finding her getting intimate with her ex-boyfriend. The show then focuses on how these family members keep discovering one truth after another about each other.
The show is extremely well-written, giving each of its characters a unique voice and direction. There are some fantastic performances by the actors, with Jeffrey Tambor stealing the show in the leading role. Among modern comedy-dramas, this show is a benchmark. If you loved watching this series and are looking for similar shows, then we've got you covered. Here's the list of best shows similar to 'Transparent' that are our recommendations. You can watch several of these series like 'Transparent' on Netflix, Hulu or Amazon Prime.
7. You Me Her (2016-)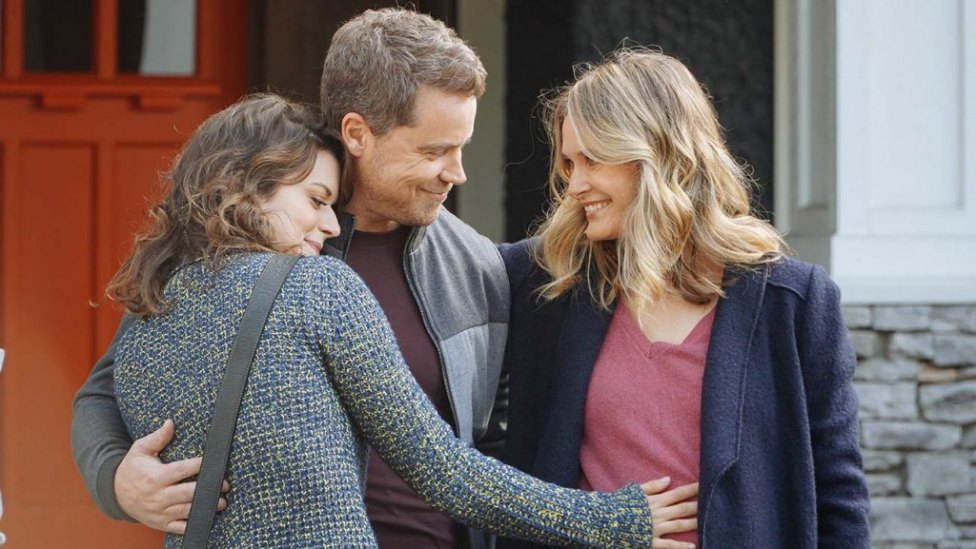 Polyamory is an area which one has to tread with the greatest caution. When more than one partner is involved in a romantic relationship, there is bound to be a tension which mainly results from jealousy. The leading characters in the Audience-HBO Canada series 'You Me Her' are a couple, Jack and Emma Trakarsky, and their partner in a polyamorous relationship, Izzy Silva. Jack and Emma are in their mid-thirties who have reached the period when they have started getting bored with their sex lives. In such a situation, they decide that the best way to spice up things in their lives would be to add a third participant in their sexual encounters. This is what leads them to Izzy, who is a college student working part-time as a prostitute.
As the three of them start getting closer, we realize that a three-way romantic relationship is brewing among them. This leads to complications and revelations regarding their insecurities, beliefs, and ideas of romance. 'You Me Her' is a thoroughly enjoyable series, and the way the narrative starts off on a sexual note and ends up in romance is truly amazing.
6. The Bisexual (2018-)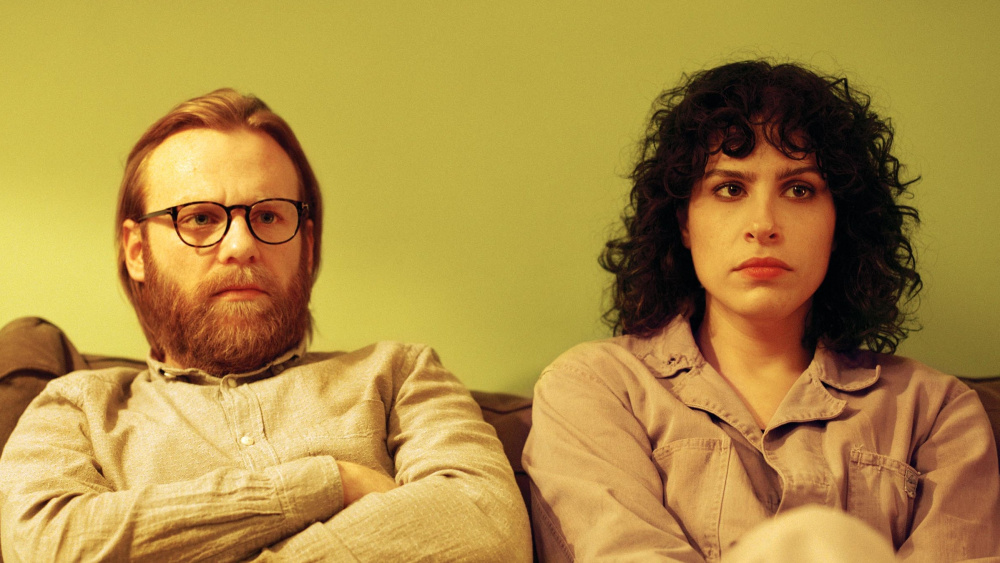 Created by Desiree Akhavan and Rowan Riley, 'The Bisexual' is a co-production between Channel 4 and Hulu. The series documents the life of a woman called Leila who has been in a romantic relationship with her lesbian partner Sadie for nearly a decade now. But their steady relationship ends abruptly when Sadie comes to terms with her own bisexuality. Unsatisfied with her romantic and sexual relationship with a single woman, she decides to go out into the world and explore other options as well. This massive change in their lives is, at first, difficult for Sadie herself to cope with, as we see her struggling while trying to come out to her closest friends.
'The Bisexual' is a show which deals with sexual relationships across the gender spectrum. Characters like Sadie were not seen earlier in mainstream shows, but the fact that writers are thinking about such characters and writing shows keeping them in mind reminds us that the audio-visual medium possesses an immense potential to shed light on subjects considered taboo even in the recent past.
5. Please Like Me (2013-2016)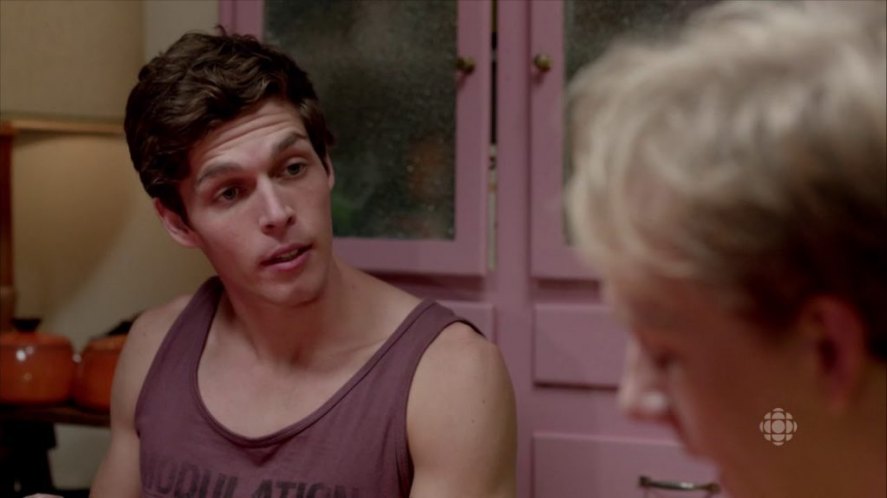 One of the finest comedy shows to come out of Australia in this decade, 'Please Like Me' is a brilliant character study of a mid-20s man who is going through several challenges that come with adulthood. Josh, the character in question, abruptly goes through two major changes in his life that impact his psyche to a great degree. First, his girlfriend leaves him, and secondly, he discovers that he is a homosexual. While taking his time to deal with such changes, Josh decides that he also needs to go back to his mother and take care of her after learning that she had recently made a suicide attempt. Josh's life goes through a lot of ups and downs as he slowly begins to discover his own true self. The series is charming, heartwarming, and funny at the same time. Most of the scenes are brilliantly written and evoke organic comical moments which never feel forced in any way.
4. Faking It (2014-2016)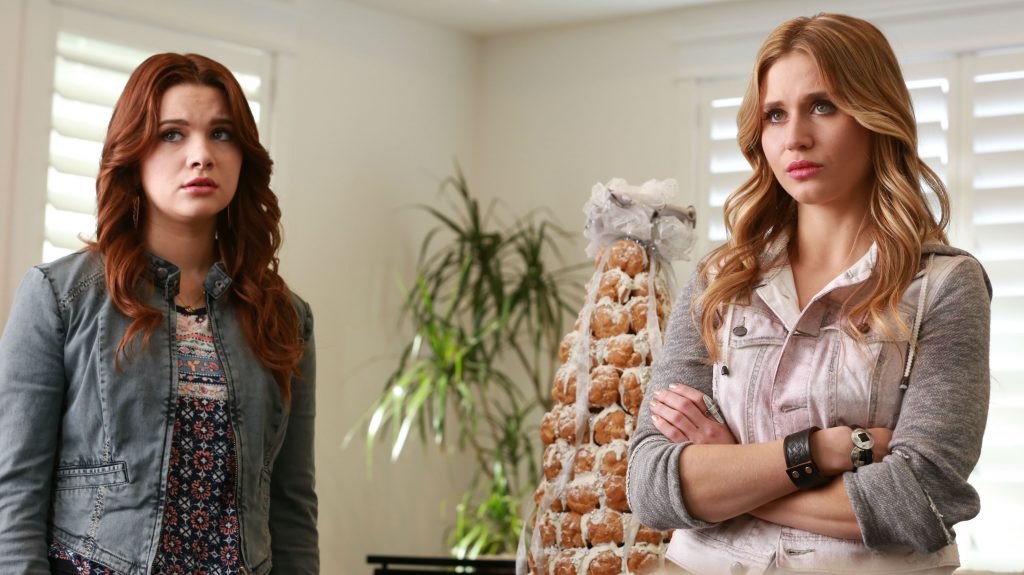 'Faking It' is one of the most unique romantic comedy shows we have come across in recent times. The series chronicles the lives of two teenage girls who have recently joined a high school where the students celebrate people who are deviant from what society considers normal. The two girls in question, Karma and Amy, get invited to a house party by one of their school friends who presumes the two of them to be a lesbian couple. Karma and Amy notice that they are getting a lot of attention because of this misperception, and they become adamant to capitalize on this. Things go out of hand when one day Karma makes it clear that she is tired of putting up this charade, while Amy literally starts having romantic feelings for the girl she has been pretending to be in a relationship with all this while.
'Faking It' is definitely not a masterpiece by any degree, but it definitely has its sweet and endearing moments. The friendships between the women are beautifully portrayed and are perfectly complemented by the performances of the leading cast members.
Read More: TV Shows Like The Affair
3. Grace And Frankie (2015-)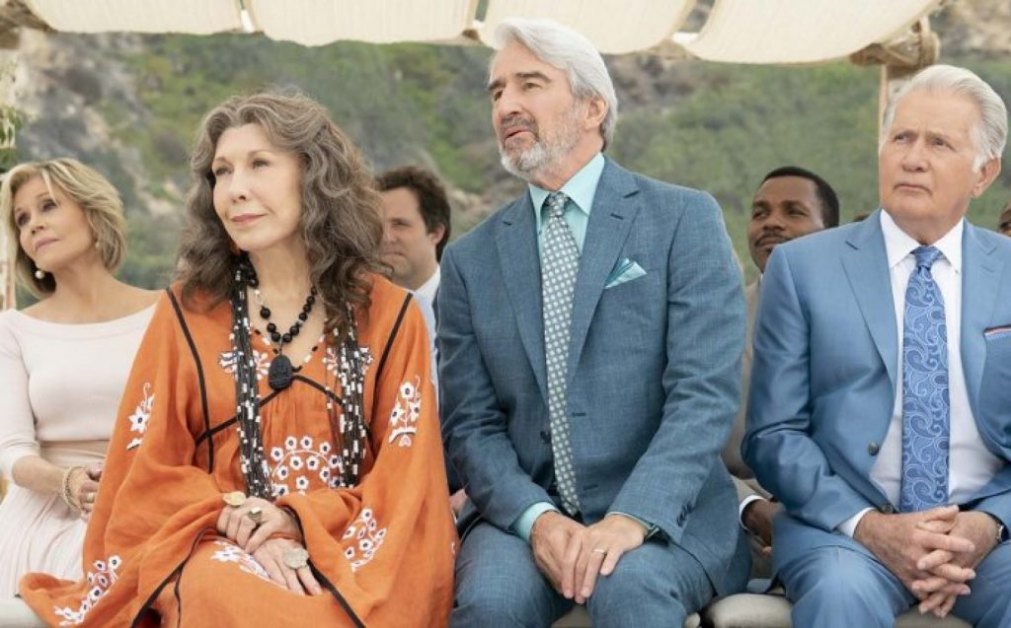 Jane Fonda and Lily Tomlin, two icons of the screen, come together in this series as the eponymous characters. Grace is the successful owner of a huge cosmetics brand, while Frankie is an art teacher. The two of them hardly have anything in common and would not have met had it not been for their husbands. Both women have been dumped by their respective husbands after the latter realized they were gay and attracted to each other and want to start a family on their own. Having no one else to go to, the two women confide in each other and start living together. Slowly a wonderful friendship begins to blossom between them. The show is sloppy in certain areas and its dialogue writing is not that impressive. But otherwise, 'Grace and Frankie' is a wholesome, entertaining watch.
Read More: TV Shows Like Vikings
2. Brooklyn Nine-Nine (2013-)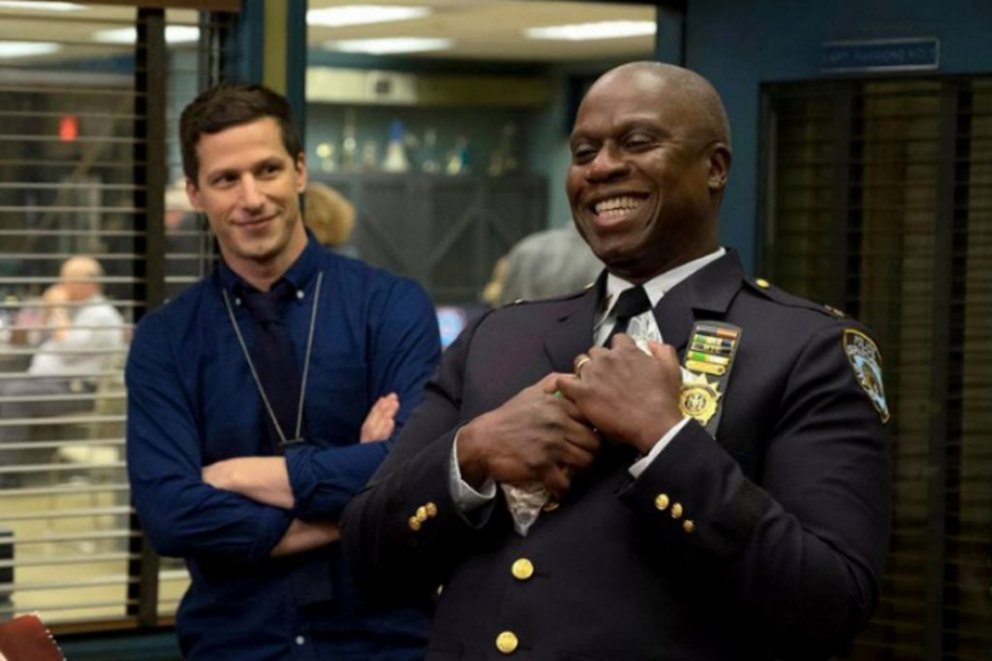 One of the most popular sitcoms in the world today, 'Brooklyn Nine-Nine' is set in a fictional police station and centers around the detectives, their interpersonal relationships, and the crimes that they deal with. Each character in the series is written with great care and they all have their own eccentricities which become unique sources of humor. LGBT characters are portrayed interestingly in 'Brooklyn Nine-Nine', with all stereotypes being strictly avoided in the writing.
Read More: TV Shows Like Brooklyn Nine-Nine
1. Modern Family (2009-)
One of the most iconic shows to have released this century, 'Modern Family' is a favorite among fans and critics as well. This ABC sitcom tells the stories of three families and the interpersonal relationships between all the characters involved. All three of these families are unique in their own ways. One is a nuclear family; the other is a same-sex family; and the third one is a step-family. Despite dealing with numerous characters, 'Modern Family' maintains a consistent tone throughout and never loses focus.
Read More: TV Shows Like Marianne