Relationship dramas are extremely difficult to pull off, especially in television, where you have to build solid characters with genuine backstories, and present them in a way that the audience holds on to their interest till the very end of the season. In most cases, though, the viewers find the characters less and less fascinating due to poor writing. The Showtime original series, 'The Affair', however, has successfully navigated through this problem by creating a rather compelling drama filled with interesting characters who have given the series the successful initial boost that it needed.
The series follows the story of Noah Solloway and Alison Lockhart, two people who enter into an extramarital affair which slowly keeps causing massive problems in their married lives. The way the story is told is also quite interesting. Each episode is divided into two parts: one from the perspective of Noah while the other one from the perspective of Alison. In each of their cases, the first person appears to be the one suffering the most with the other person being seen as a seducer. The show does a brilliant job in coming up with a new mode of storytelling which will keep audiences interested throughout. If you loved watching this show and are looking for similar series, then you have arrived at the right place. Here's the list of best shows similar to 'The Affair' that are our recommendations. You can watch several of these series like 'The Affair' on Netflix, Hulu or Amazon Prime.
7. You Me Her (2016-)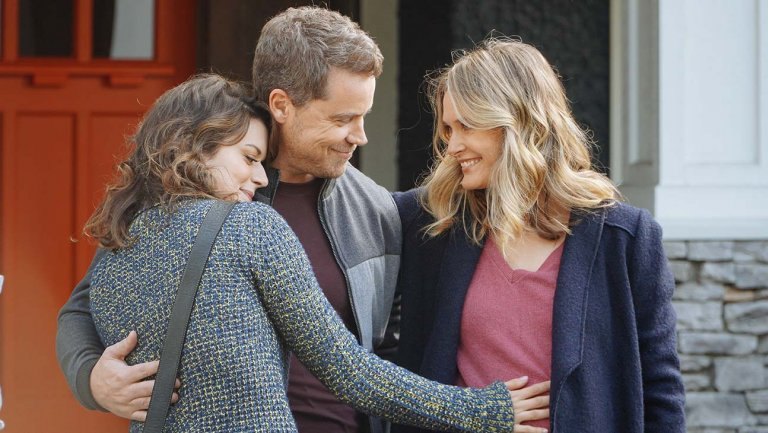 'You Me Her' is a very interesting take on modern relationships. It deals with issues which have mostly been kept under the wraps till date. The series centers around a couple, Jack and Emma Trakarsky, whose lives are becoming very dull due to their apparent lack of sexual chemistry. In order to spice things up in their sex life, the couple decides to introduce a third person in the mix. This is when 25-year-old Izzy Silva enters the scenario and works as the third partner between them in a strange polyamorous scenario. The series deals with the several qualms that modern urban life presents in front of us. The couple has to constantly deal with societal pressures and various other issues. The makers also explore the area where the relationship dynamics between Jack and Emma takes a massive shift and changes towards something quite incomprehensible for people who have not found themselves in similar situations.
6. El Juego de las Llaves (2019-)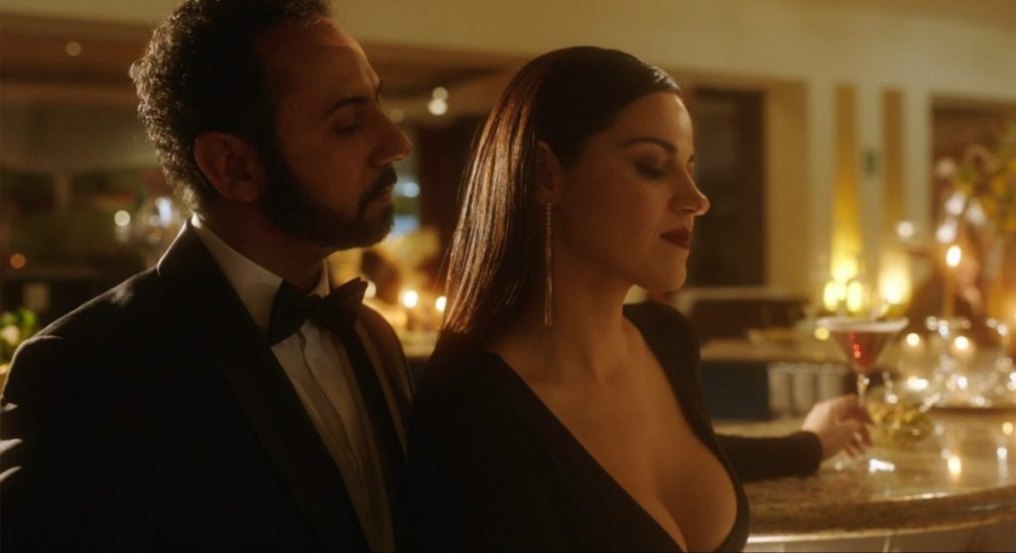 Amazon Prime's Mexican series 'El Juego de las Llaves' or 'The Game Of Keys' is a rather unique series which deals with human sexuality. The story kicks off when former high school friends Adriana and Sergio meet late in their lives at a point of time when both of them are somewhat bored with their monogamous existences and want to experiment with something more exciting. They then end up gathering four couples in total and enter a game where the partners can be exchanged in a manner determined by a "game of keys" that Sergio has come up with. The series does push the boundaries of television in many ways, by telling a unique story that is quite relatable to a modern audience.
5. You're the Worst (2014–2019)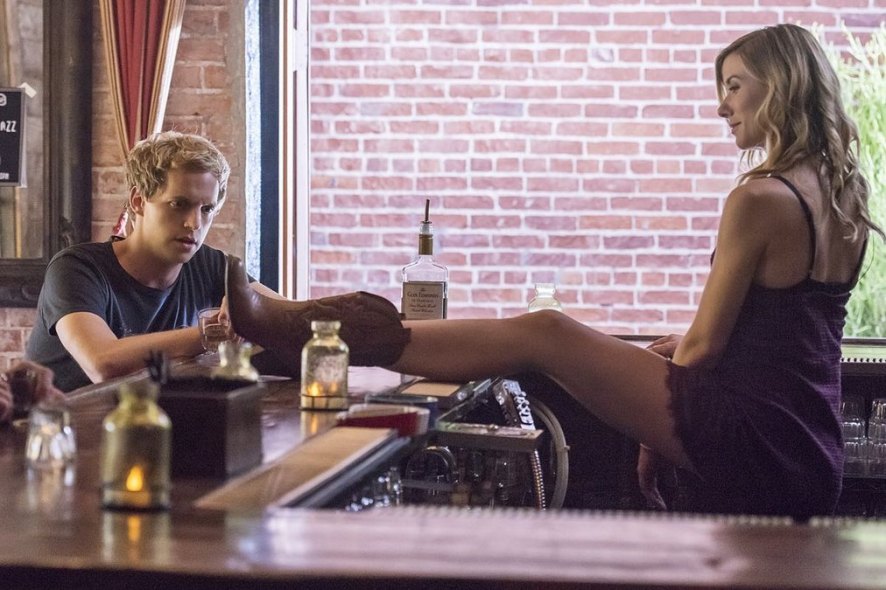 'You're The Worst' is the story of career-driven individuals who meet at a party and decide to enter into a relationship together. Jimmy and Gretchen, the characters in question, are motivated mostly by their work and not by their feelings and emotions. While Jimmy is a successful novelist with a posh lifestyle, Gretchen is the manager of a hip-hop group and lives a completely hedonistic life, full of drugs, alcohol and abundant sex. However, since both of them are headstrong individuals, their egos clash often and the couple soon finds that relationships are not at all their strong suit. The series has a dark, pessimistic tone as it always tries to reach the conclusion that a couple can never be truly happy. However, the writing of the series is indeed fabulous and the way in which humor is used here is what makes 'You're The Worst' a truly standout show.
4. Significant Mother (2015)
One of the funniest takes on modern relationships, 'Significant Mother' tells the story of Nate Marlowe, a restaurant owner who is shocked to find out that his mother and his best friend have been sleeping with each other. However, it was hardly a one-time thing, and both of them are indeed eager to take the relationship forward. In such a precarious state, it is upon Nate and his father to come to terms with this sudden and shocking change in their lives and adjust to it in whichever way possible. The series does start off with a brilliant concept, but it is the lack of humor which prevents 'Significant Mother' from reaching the heights it could easily have achieved.
Read More: TV Shows Like Gossip Girl
3. Married (2014-2015)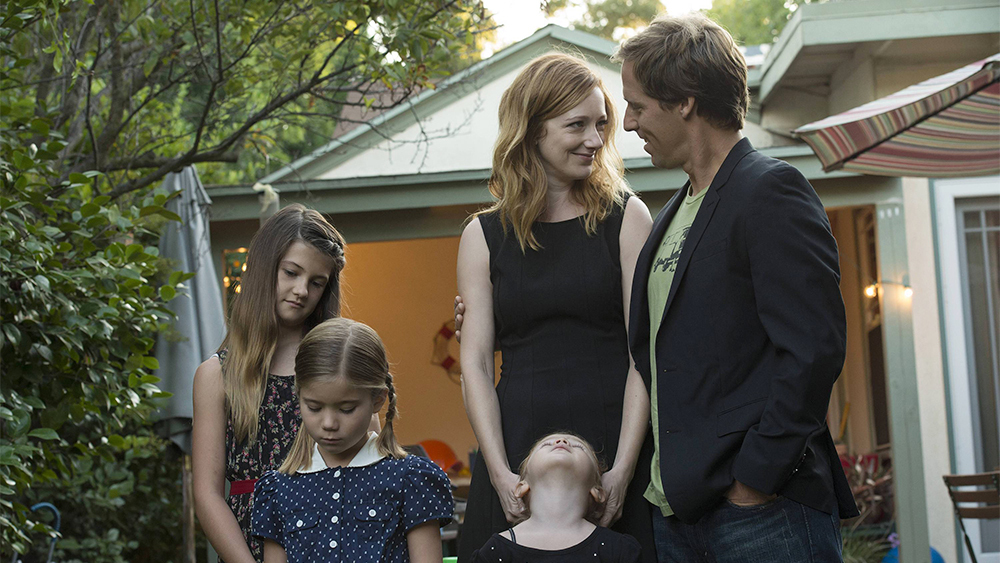 The FX original series 'Married' centers around Russ and Lina Bowman, a couple who have reached a point in their lives when their romance has faded and their relationship is causing them a lot of distress. They are constantly fighting over trivial issues like debts, how to bring up their children, the quality of their sex lives, and so on. As the couple tries to find peace in their lives, they encounter two individuals — A.J., a divorced man who is trying to bring about some sort of stability in his life; and Jess, a recently divorced woman who has decided to marry a man significantly older than her. Caught between these two eccentric characters, the Bowmans try to find the spark in their lives which has been missing for quite some time now. The series does have its moments, but there are character inconsistencies and pacing issues, which hamper the overall experience.
Read More: TV Shows Like New Girl
2. Love (2016-2018)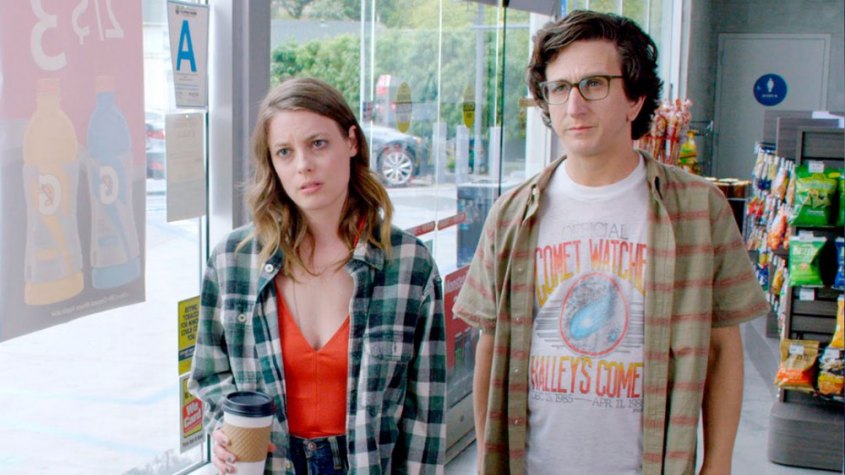 Legendary comedian Judd Apatow's Netflix series 'Love' is the story of two lost souls who suddenly find themselves in an apartment complex where numerous college students live. The two characters in question are Mickey and Gus, both of who've recently parted with their long-time lovers and find each other at a certain juncture of life which both can easily relate with. Despite being quite dissimilar to each other, the duo soon finds common ground to gel well and hit it off perfectly. The series is a wonderful account of two individuals, both of whom, after being cheated on by their respective partners, still try and find meaning and purpose to their lives. The series might seem like the exact opposite of 'The Affair', thematically, which is why I thought it would be interesting to have it on the list.
Read More: TV Shows Like Chuck
1. Lady Chatterley's Lover (1993)
The very famous novel by D.H. Lawrence, 'Lady Chatterley's Lover', is beautifully adapted into a miniseries by the famous British director Ken Russell. The story centers around Lady Constance Chatterley (Joely Richardson) and Sir Clifford Chatterley, a couple who move into their family estate after Sir Chatterley returns from his services in WWI with an injury which renders him a cripple. Now Sir Chatterley is no longer in a position to meet the sexual needs of his wife, which causes the Lady to indulge in an extramarital affair with the estate's groundskeeper, Oliver Mellors (Sean Bean). One of the most famous stories on adultery in the history of fiction, this BBC One series is a supremely crafted tale about two individuals who are indirectly brought closer because of the Great War and depicts the effects war has had on the soldiers.
Read More: TV Shows Like This Is Us