No other network or streaming service has even come close to Netflix in terms of domination on the television market within a few years of coming on to the scene. By taking systematic risks and producing solid content on all genres of TV shows, Netflix has built itself a repertoire too strong and all-pervading for any other network to challenge. What is remarkable is that Netflix has not been single-minded on concentrating on any one genre. The streaming giant has produced true crime shows, science fiction shows, stand-up comedy, romantic dramas, and even brought David Letterman out of retirement for 'My Next Guest Needs No Introduction with David Letterman.'
In their tryst with comedy, Netflix has distributed stand-up specials for towering figures of the industry like Ricky Gervais, Amy Schumer, Ellen DeGeneres, and Judd Apatow. Apatow reportedly performed stand-up for the first time in 25 years for his Netflix comedy titled 'Judd Apatow: The Return' (2017). The ace filmmaker went on to make another hit rom-com series titled 'Love' for Netflix in 2017. 'Love' centers around two quirky individuals, Gus and Mickey, who meet after coming out of their respective relationships. Together, they weave a story of friendship and self-discovery that traverses through the nuances of the enigma called "love." So, without further ado, here is the list of best TV series similar to 'Love' that are our recommendations. You can watch several of these TV shows like 'Love' on Netflix, Hulu or Amazon Prime.
8. Casual (2015 – 2018)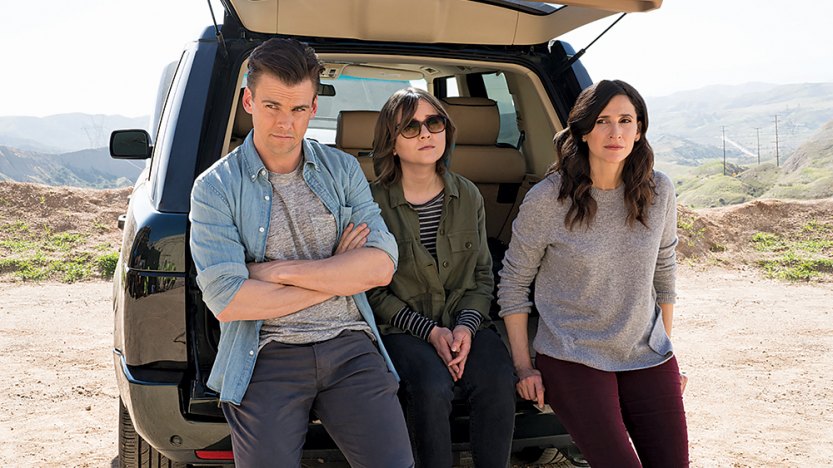 Navigating through the world of dating is not a cakewalk for many because of the very humane nature of the endeavor. Whenever two human beings come closer and interact, the chemistry between them evolves like solving a difficult equation in calculus! There are so many factors come into play between the two, that by the end of it all we realize we've made more wounds than healing the existing ones. The Hulu original series 'Casual' is a story with echoes this very emotion almost all of us have been through at one time or the other.
Alex Cole, the show's central character, lives with his sister and her daughter after coming out of a failed relationship. Interestingly, both his sister Valerie and his niece Laura are going through similar phases as Alex, and the three of them help each other through the quirks of the dating world. The unique bond that these three share does give rise to several hilarious situations, but laughs are not the only takeaway from 'Casual'. A deeper layer of truth, in understanding human frailties, emotions and expressions, is always present at the core of the narrative. 'Casual,' which debuted on October 7, 2015 on Hulu, went on to earn critical acclaim and audience praise for its stellar performances, tightly packed screenplay and well-defined characters. Within three successful seasons, the show has become one of the must-watch series of recent times.
Read More: TV Shows Like Dexter
7. Gavin And Stacey (2007 – 2010)
James Corden is one of the most talented Brits working on television today. The actor is all over television in these days as the celebrity host of the popular CBS late-night variety show 'The Late Late Show with James Corden,' a Tony Award-winnning stage actor in the theater production 'One Man, Two Guvnors,' and the co-writer and star of the critically-acclaimed series 'Gavin And Stacey,' which put BBC Three on the map.
'Gavin And Stacey' centers around the relationship of the two titular characters and its repercussions on their respective families. We go on a ride through several important moments of their life while witnessing the dynamics of a couple evolves and various roles they don as time progresses. Both critical acclaim and popularity came in abundance as soon as the show started airing. 'Gavin And Stacey' also pocketed numerous British Academy Television Awards throughout its run.
6. Difficult People (2015 – 2017)

Comedy shows about comedians are always a special treat because the humor always works on two levels. The characters have to be funny in both their personal and professional lives, and to distinguish between the nature of comedic situations in the both the spheres is an intellectual exercise for the viewers. This is what exactly the Hulu original series 'Difficult People' starring Julie Klausner (also the series creator) and Billy Eichner has to offer. The actors use their own first names for the characters they play, two aspiring comedians trying to find a strong footing in the world of comedy.
They live in New York together, and are traversing through their thirties, guiding each other along the way. Klausner works in top form while chiseling out the characters from original socical situations. True to their circumstances, Julie and Billy are both mean-spirited at times. They are not even satisfied with the current trend of their uncertain careers. But among all such issues, they cannot help but make us laugh with their innate sense of humor.
Read More: TV Shows Like Dear White People
5. You're the Worst (2014 – 2019)
Forrest Gump's mother rightly said, "Life is like a box of chocolates. You never know what you're gonna get." A writer by profession, Jimmy hardly knew what's in store for him when he decided to attend a former crush Becca's marriage. The FX series 'You're the Worst' kick-starts with the decisive wedding where JImmy chances upon Gretchen, a rap group's PR agent who lives a hedonistic life of casual sexual encounters, substance abuse and booze.
Despite not wanting to be in a relationship, the two soon find themselves attracted to each other. But soon they find themselves as the prisoners of their massive ego. 'You're the Worst' explores love, life and everything in between the two couple with copious doses of humor weaved throughout the story. In a similar vein to both 'Love' and 'Difficult People,' the tone of the show is somewhat pessimistic because it mostly deals with real-life characters and situations.
4. Significant Mother (2015)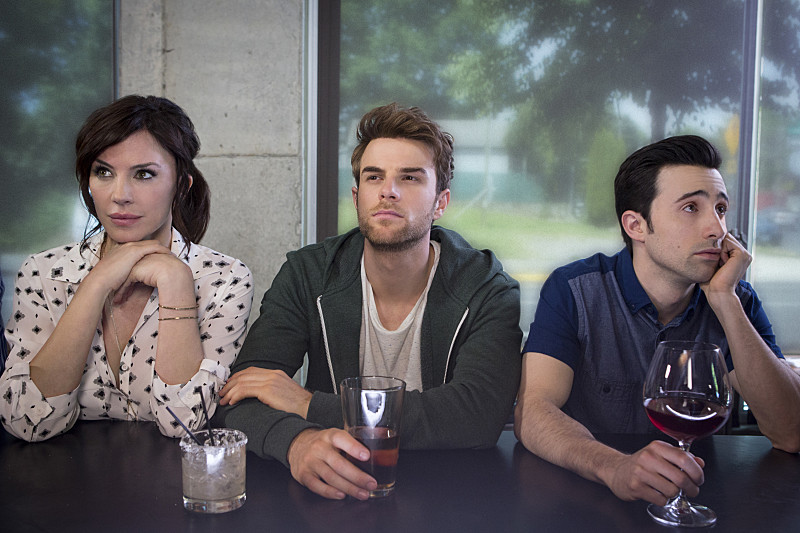 The premise of 'Significant Mother,' the CW sitcom created by Erin Cardillo and Richard Keith, is one of the most weird-yet-comical television show premises you'll ever come across. The leading character of the series is a restaurateur named Nate. His apparently tranquil life takes a turn for worse when the man learns that his best friend Jimmy has been sleeping with his mother. Moreover, the two unlikely couple are eager to take their relationship further!
It is quite a dilemma for Nate, both as a friend and a son, and his father. While the father and son desperately try to deal with the weird situation, 'Significant Mother' pushes the boundaries of storytelling on television into new vistas. But such a theme and treatment is obviously a ropewalk for series in which a slip will claim the life! 'Significant Mother's fate took a similar turn when CW pulled the plug on the show after Season 1 finale.
Read More: TV Shows Like How I Met Your Mother
3. Younger (2015 – )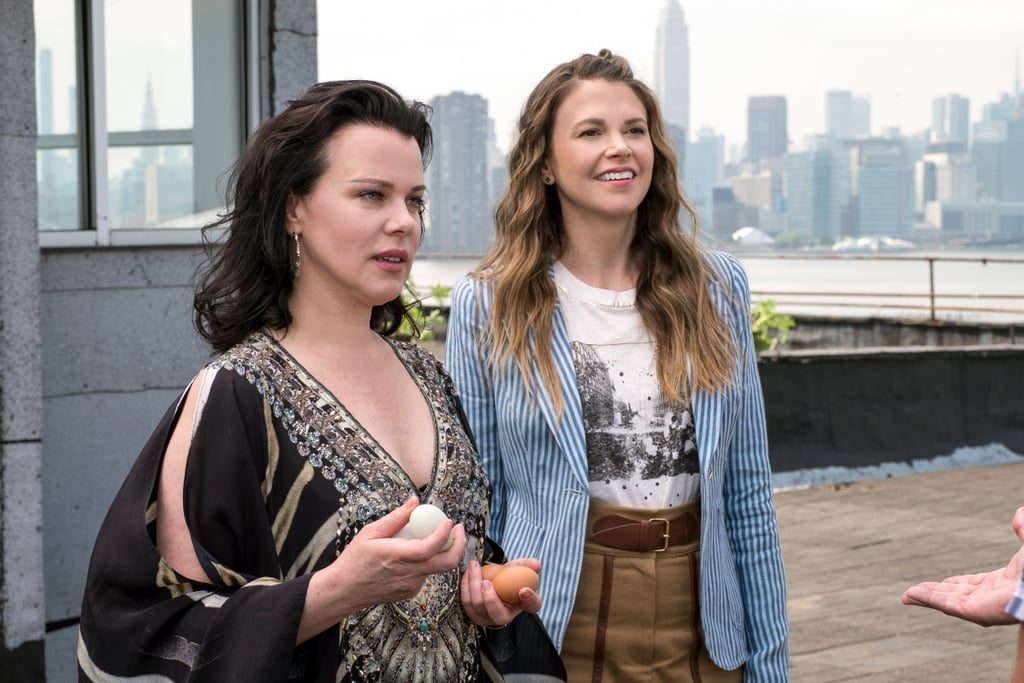 Well, 'Younger' is not necessarily a romantic comedy series, but its tone finds resonance in the kind of approach 'Love' takes. Both the shows make a valid and quite an important statement about the slippery nature of interpersonal relationships in real world between real people. Liza Miller, the central character of the story, is a 49-year-old woman who's going through financial constrains after her divorce and thus is looking for a job.
Being an abject newcomer in the publishing industry, Liza decides that she should go pretending to be a 26-year-old to avoid unwarranted attention. 'Younger' deals with very modern problems, where our lives are constantly being modified by the financial situation at a particular time. Our identities are being shaped by our ability to earn, and Liza is an epitome of this predicament plaguing our society.
Read More: TV Shows Like Younger
2. Parade's End (2012)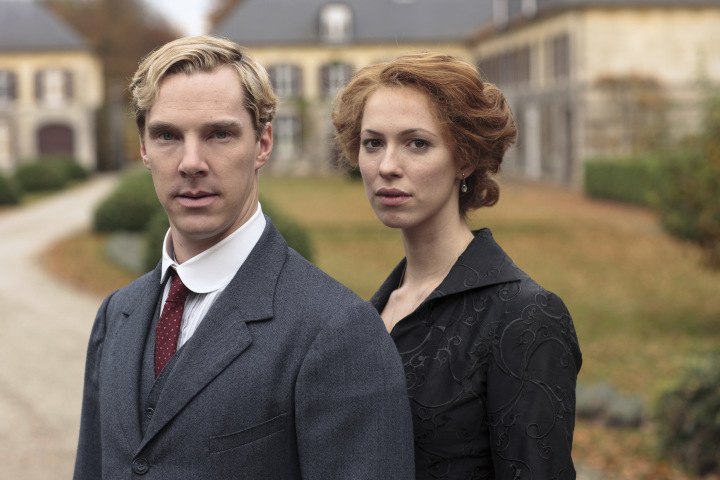 With a number of notable talents on board, 'Parade's End' triggered quite a buzz when the show was first announced. Set against the backdrop of the World War I, this critically acclaimed five-part BBC series features Benedict Cumberbatch, Rebecca Hall and Adelaide Clemens in leading roles. Cumberbatch plays an English conservative aristocrat, Christopher Tietjens who shares a problematic relationship with his wife Sylvia, who herself is quite promiscuous.
When Valentine Wannop, a politically radical woman with a romantic attraction towards Christopher arrives, their life takes a wild turn. We watch these characters from close quarters and observe how the war affects their lives and the equations they share with each other. Cumberbatch received widespread critical praise for his performance, as did Hall. Their characters, along with the writing and direction, helped 'Parade's End' to become on one the best things happened on 21st century television programming.
1. Remington Steele (1982 – 1987)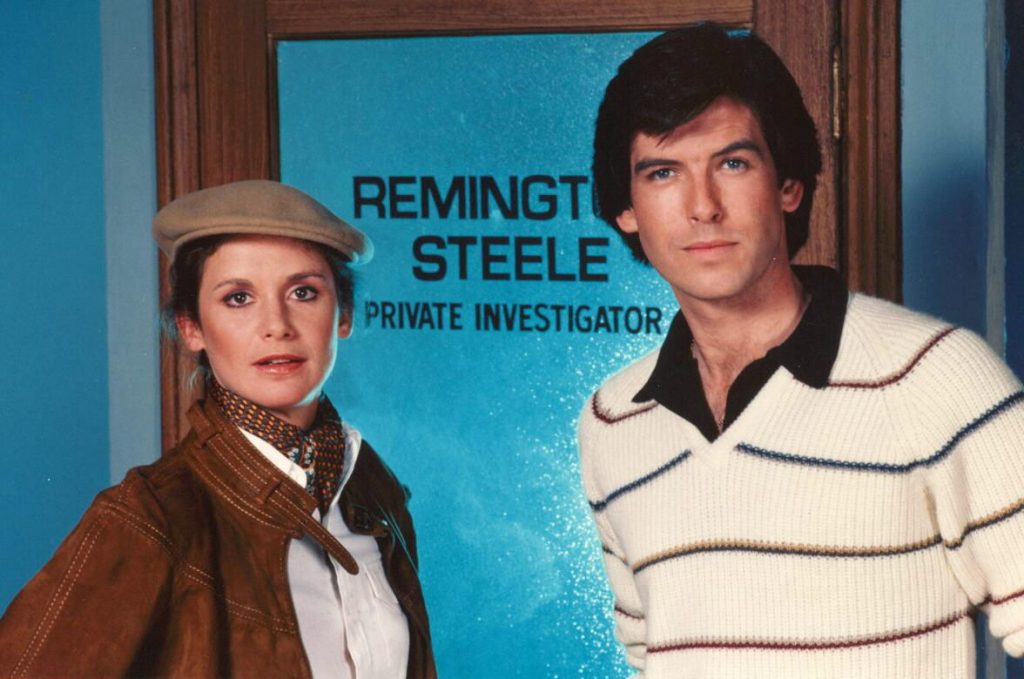 Pierce Brosnan is hands down my favorite James Bond. No one even comes close to the suave and coolness he exudes in a tuxedo and with a Walther PPK in hand. If we want to trace down the exact point of time when he began showing the world the is the coolest detective in town, we have to look at the hit NBC series 'Remington Steele' which features Brosnan as the titular character.
The plot revolves around the private investigator Laura Holt (Stephanie Zimbalist), who finds it extremely difficult to find clients as a female private eye. In order to convince her clients, she created fictitious identity named Remington Steele as her boss. Though the scheme works really well in the beginning, it boomerangs when the mastermind criminal and conman (Brosnan) assumes the pseudo identity of her boss! 'Remington Steele' finds a place on this list because besides being a detective story, there is always a romantic tinge to the relationship the two leading characters. It is because of his contractual obligation with NBC regarding 'Remington Steele' that Brosnan couldn't take up Bond earlier, and 'The Living Daylights' and 'License To Kill' went to knock the doors of Timothy Dalton to play agent 007.
Read More: TV Shows Like Into the Badlands