'Younger' is a comedy-drama series centered around the life of a 40-year old woman and the various problems she faces in her life. The central character of the show is Liza Miller. She is in a poor financial state owing to the fact that her former husband suffered from gambling addiction. His habits have left Liza with very little money. On top of that, her daughter Caitlin is pursuing her academic career in India. Thus, Liza has to find some source of income in order to support herself and Caitlin. She had always dreamt of working in a publishing house; but having no experience whatsoever, she has to start her career from being an intern and then slowly rising up the ranks. However, such a thing is quite difficult for a woman her age. In comes Liza's friend Maggie, who takes up a challenge to make Liza look like a 26-year-old. Maggie's efforts bear fruit, and soon, Liza ends up with a job in a company called Empirical Press. However, it becomes very difficult for a middle-aged woman to constantly act 26.
'Younger' is a TV Land original series. The show has received strong critical acclaim since it first started airing in 2015. It received 100% approval ratings on Rotten Tomatoes from Season 2 to Season 5, a feat achieved by only a select number of shows. If you enjoyed watching this show and are looking for more titles that explore similar ideas and themes, then you've come to the right place. Here's the list of best shows similar to 'Younger' that are our recommendations. You can watch several of these series like 'Younger' on Netflix, Hulu or Amazon Prime.
8. Sex And The City (1998-2004)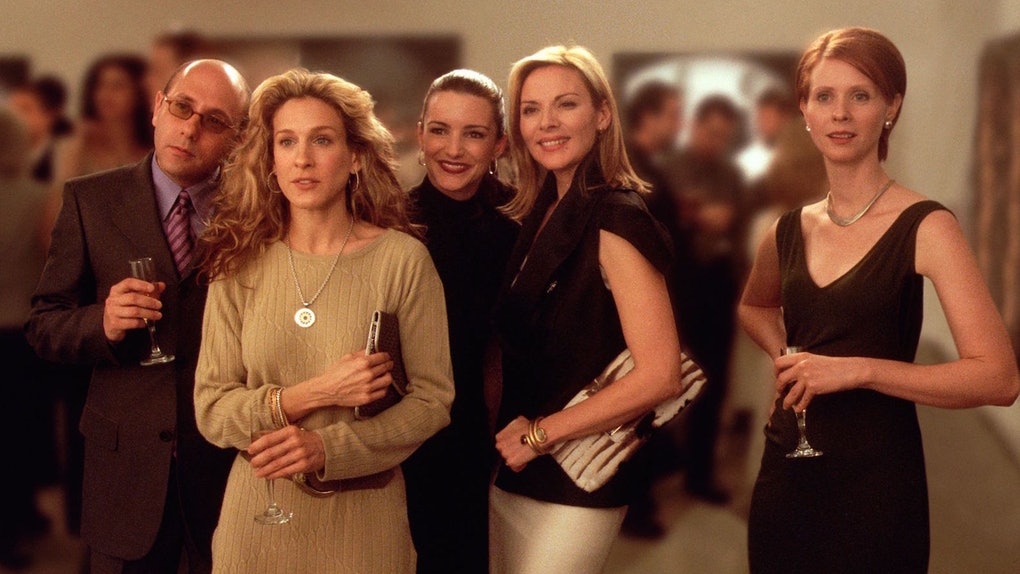 'Sex And The City' is now more than just a popular TV show. It is a huge part of American popular culture. The series is actually inspired by a novel of the same name written by Candace Bushnell. The story centers around four women. They are the best of friends and always discuss every event of their lives with each other. All of them are in their late thirties or early forties. The series deals with the very personal issues these women face — involving their sex lives — and suggests in clear terms that questions regarding sex are common across all ages. The problems addressed in this show have become highly relevant in modern times. Issues of sexuality, safe sex, femininity, and promiscuity come up in 'Sex And The City' on various occasions. The show received positive responses from critics for its bold and socially pertinent choice of themes.
7. Bunheads (2012-2013)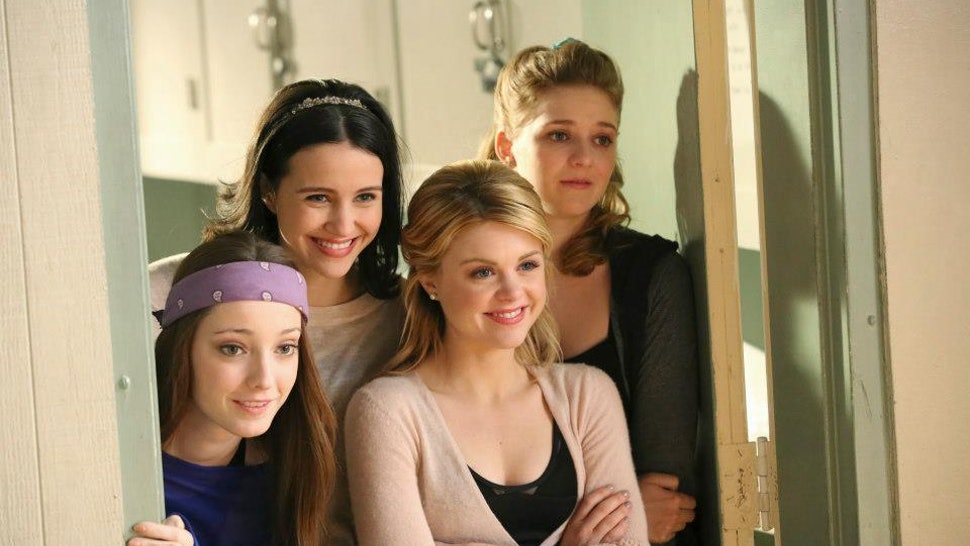 This show is especially for the fans who have enjoyed Sutton Foster's performance as Liza Miller in 'Younger'. Foster plays the leading character, Michelle Simms, in the series 'Bunheads'. Michelle started her career as a ballerina but ends up being a showgirl in Las Vegas. The series begins when she is performing in Vegas. Michelle has an admirer who loves her so much that he keeps on offering her a chance to marry him and step out of this business. Somewhat impulsively, Michelle decides to marry this guy and the couple moves to a small coastal town called Paradise, somewhere in Southern California. However, soon after they move to the town, Michelle's husband dies in a road accident, leaving her with her mother-in-law. The series explores how the two women manage their life together, teaching in their own ballet school. The show was acclaimed by critics. Foster received heaps of praises for her performance as Michelle Simms.
6. Hot Properties (2005)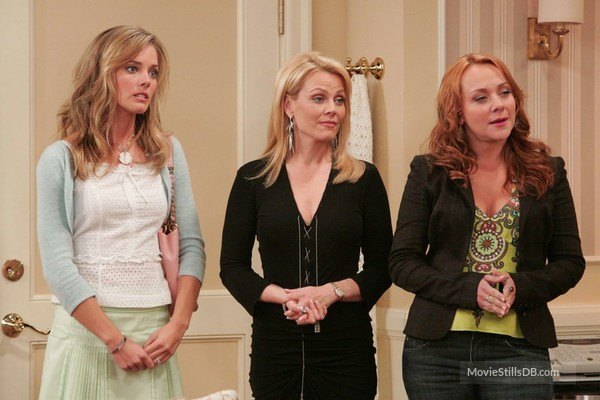 'Hot Properties' is the story of four women who work in an office together. They are from different backgrounds and age groups. The oldest among them is Ava. She is 49-years-old and is a senior executive in the real estate firm called Hot Properties. Interestingly, her husband, who is in his mid-twenties, isn't aware that he is married to a woman almost double his age. Chloe is one of Ava's colleagues. She is trying to find the right man for herself but always ends up getting into the wrong relationships.
Lola is a Latina woman who is physically very attractive and often has men staring at her. However, this does not mean that her love life is going strong after her divorce. Lola always ends up getting attracted to homosexual men and this causes her immense distress at times. The fourth member of this group is Emerson. She has recently got out of an engagement after getting to know that her fiance has had sexual relationships before meeting her. Despite not getting much critical acclaim, 'Hot Properties' has been broadcast in five other countries outside the United States.
5. Cable Girls (2017-)
'Younger' essentially showcases the many hardships women have to face in the working environment. In a similar vein, 'Cable Girls' is a series about the challenges professional women faced during the late 1920s, in the Spanish capital city of Madrid. The series mainly focuses on four women. All of them work for a telecommunications company. Each of these four women has different attachments in life. While one of them is attached to her family, the other one is madly in love with her partner. Another one cannot seem to let go of her memories. How the personal lives of these four women intermingle with their professional ones forms the crux of the series. Social hardships are also an important aspect of the series.
4. Faking It (2014-2016)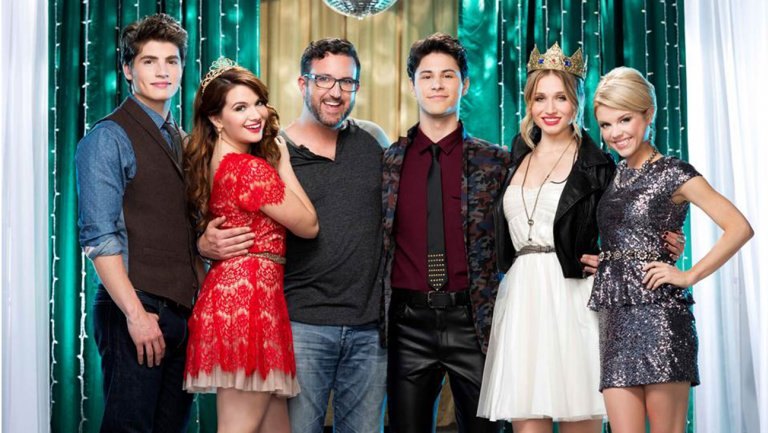 The reason for 'Faking It' finding a place in this list is the fact that just like 'Younger', the story of this show, too, is based on a lie. Two best friends, Karma and Amy, are the central characters of the show. At a house party where there are many school friends present, Karma and Amy are mistakenly presumed to be a lesbian couple. This makes them quite popular among their peers, and they are adjudged to be the 'homecoming Queens', a prestigious title among the students. Amy and Karma keep the truth hidden and play along, enjoying the popularity the lie fetches them. However, things soon get complicated as Karma falls for a guy named Liam and Amy realizes that she is actually falling in love with her best friend. The only person who knows the truth is Amy's step-sister, Lauren. The series received poor critical acclaim, but managed to win the People's Choice Award for Breakout Show.
Read More: TV Shows Like Midnight, Texas
3. The Marvelous Mrs. Maisel (2017-)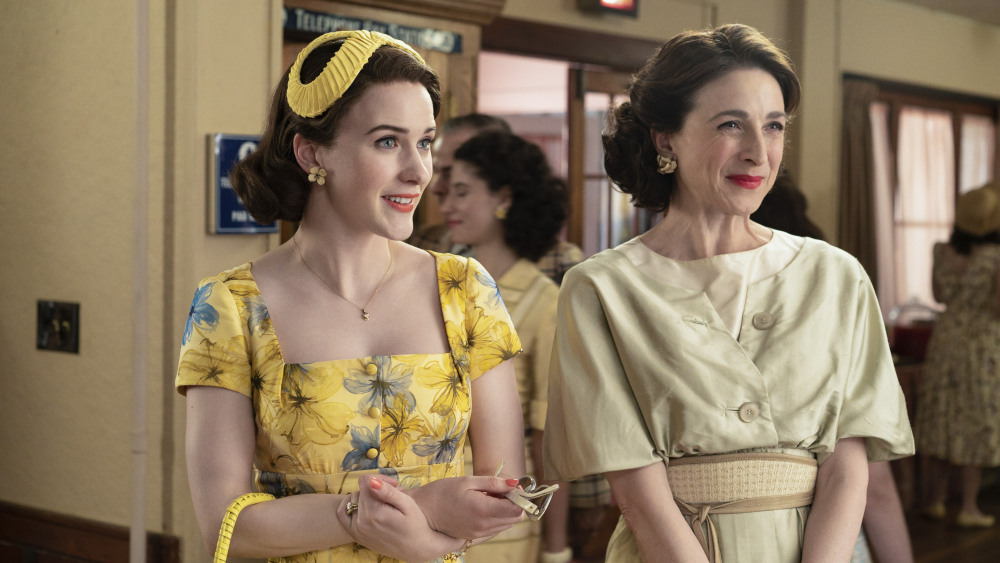 The creator of 'Younger', Amy Sherman-Palladino, is also the creator of the highly popular show, 'The Marvelous Mrs. Maisel'. The story of this series is set sometime during the late 1950s. The central character of the story, Miriam "Midge" Maisel, is an average housewife who suddenly figures out that she is great at stand up comedy. This revelation changes her life completely. Midge suddenly notices her usual settings going for a toss. Instead of the comfortable life she was leading until now, she finds herself in comedy clubs and variety shows, finally making her way to the Tonight Show. The series received numerous accolades from critics, and even won three Golden Globe Awards (Best Television Series – Musical or Comedy and two Best Actress – Musical or Comedy). It also managed to bag five Primetime Emmy Awards.
Read More: TV Shows Like The Marvelous Mrs. Maisel
2. Unbreakable Kimmy Schmidt (2017-)
This comedy-drama series is created by Tina Fey and Robert Carlock. The central character of the show is Kimmy Schmidt. She is 29 years old but has lost 15 years of her life after being locked in a cellar by a conspiracy theorist. Coming out of the cellar, Kimmy does not want to treat herself as a victim. She starts her life afresh after moving to New York City. She then starts living with an aspiring actor called Titus Andromedon. The series garnered huge critical acclaim for its humanistic theme.
Read More: TV Shows Like Jessica Jones
1. UnReal (2015-2018)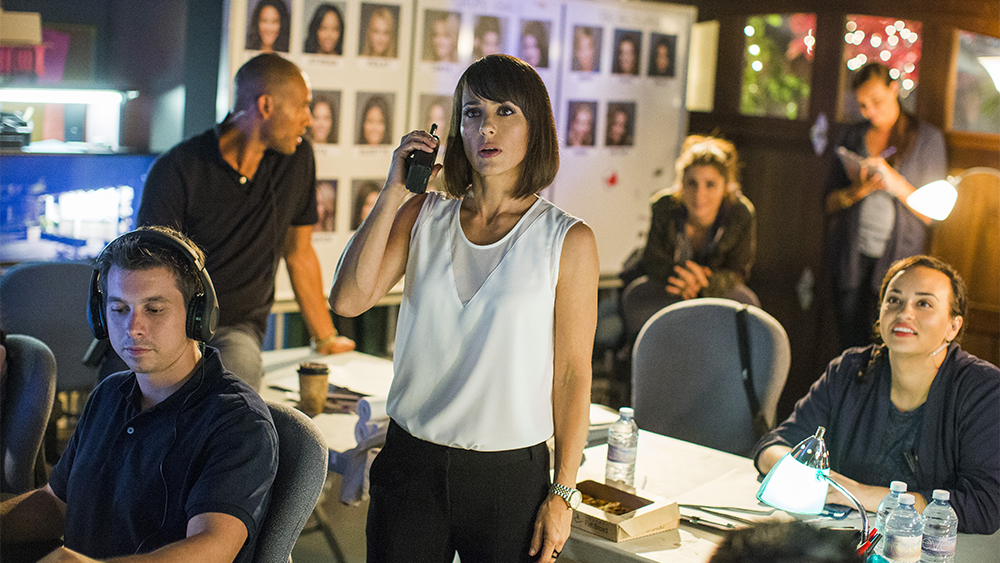 'UnReal' is an original Primetime series inspired by the short film, titled 'Sequin Raze'. The central character of the show is a TV producer called Rachel Goldberg. She comes out of a deep personal loss to retrieve her career. Rachel has a strong reputation as a producer who can create drama out of a dull series that is going nowhere. However, after being under immense pressure from the channel, she finally manages to do what she does best. Marti Noxon and Sarah Gertrude Shapiro are the creators of the show.
Read More: TV Shows Like Queen of the South