'The Quiet Girl' (also known as 'An Cailín Ciúin') is a coming-of-age drama film directed by Colm Bairéad based on Claire Keegan's 2010 short novella, 'Foster.' The 2022 Irish-language film is set in rural Ireland in the 1980s. It captures the loneliness of the landscape through an emotionally riveting but uncanny relationship between a young girl and her foster parents. The plot follows Cait, a young girl who is sent to live with her distant relatives for the summer. However, she experiences a loving family environment for the first time during her stay. The film ends abruptly, leaving plenty to the viewer's imagination. Therefore, viewers must be looking for answers about the movie's events and ending. In that case, here is everything you need to know about the ending of 'The Quiet Girl.' SPOILERS AHEAD!
The Quiet Girl Plot Synopsis
'The Quiet Girl' follows Cait, a nine-year-old emotionally withdrawn girl who lives with her large family in rural Ireland. Their parents routinely ignore Cait and her siblings, who fail to look after the children's basic needs. When the children go to school, their mother fails to make them lunch, and their father ignores their pleas. Cait's home environment appears completely devoid of any form of love or affection, seemingly affecting Cait as she also fails to fit in at school. When her mother becomes pregnant again, it is decided that Cait, the quietest child in the household, will be sent to live with her distant aunt, Eibhlin, and her husband, Sean Kinsella.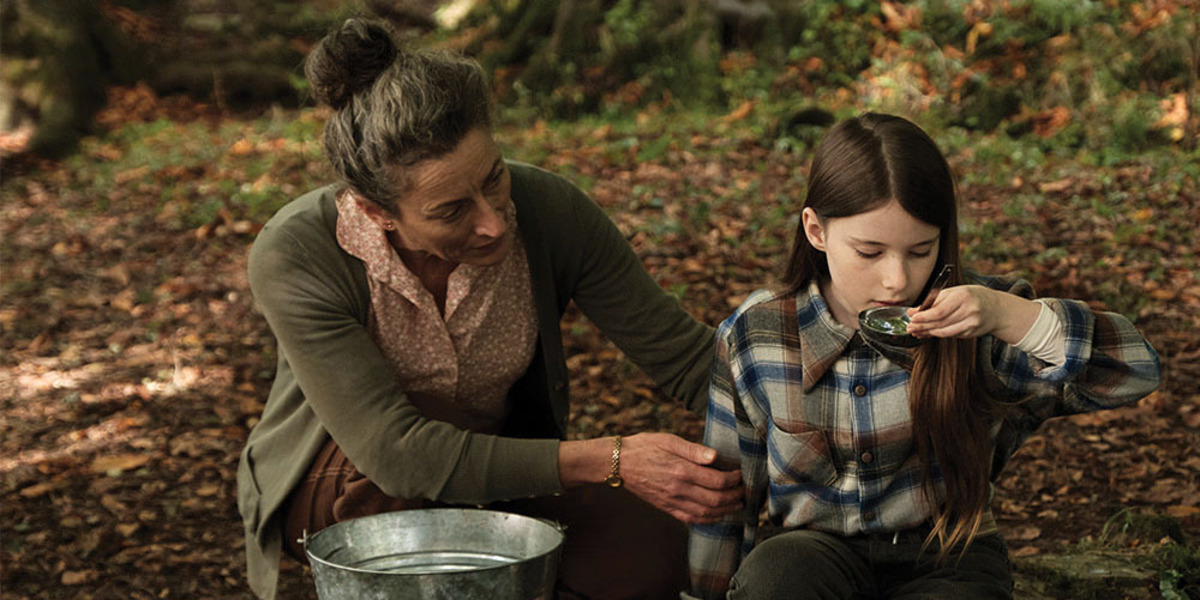 Cait's father drives her to County Waterford, to the Kinsella farm, where Cait meets Eibhlin and Sean for the first. After Cait's father apathetically drops her at the farm, Eibhlin helps her settle in her new surroundings. Initially, Eibhlin dresses Cait in a boy's clothes but buys her new clothes from the nearby town. She warmly teaches Cait all the chores around the farm, and they soon bond. Eibhlin also tells Cait to be careful around the well, which is very deep but also says it has healing powers.
Cait starts enjoying her new surroundings, and her days are filled with chores and walks all over the farm. However, she also struggles to come out of her shell and wets her bed at night. One day, Eibhlin leaves the farm for some work, entrusting Cait's responsibility to Sean. While working with Sean on a distant part of the farm, Cait wanders off, which freaks out Sean. After Sean finds Cait, he is enraged at her and asks her never to wander again. However, Cait becomes scared of Sean's anger and his closed-off personality. Nonetheless, Sean realizes his mistake and apologizes to Cait with a cookie.
Eventually, Cait and Sean also form a bond, especially through their ritual of timing Cait's runs to the post box. However, when the Kinsellas attend a wake, Cait becomes uncomfortable and restless. Therefore, Eibhlin sends her home with her nosey and gossipy neighbor. The neighbor tells Cait about Eibhlin and Sean's son, who died on their farm after wandering off into the slurry pit. A devastated Cait questions Eibhlin and Sean after they return home, and the grieving couple admits the truth. Soon, the summer is about to end, and it is time for Cait to return home. However, Eibhlin, Sean, and Cait are extremely sad about their time together ending but hide their true feelings.
The Quiet Girl Ending: Who is Cait Calling?
In the film's final act, Cait's mother wants her to return home before the start of the new school year. As a result, Cait's summer with her foster parents is about to end. After Cait accidentally falls into the well and is rescued by Eibhlín, their bond strengthens further, especially seeing how Eibhlín cares for Cait when she gets a cold. However, none of them can prevent the inevitable as Cait is forced to return home, and Eibhlín and Sean come to drop her off. As soon as Cait returns home, she senses an uneasiness as the comfort of her foster home is suddenly taken away and replaced with the unaffectionate environment of her family home.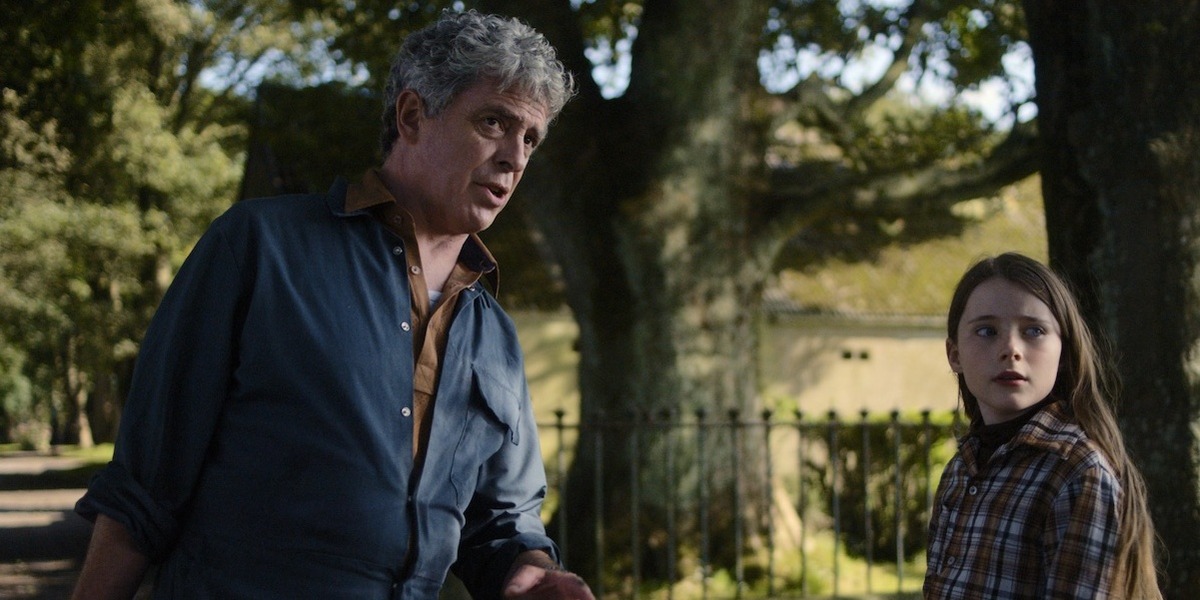 In the final scene, Cait runs up to the farm's gate to say a proper farewell to Sean and Eibhlín. As she hugs Sean, she sees her father arriving to take her home. Cait embraces Sean harder before calling out "Daddy" twice. While it seems like she is referring to her father, Cait only ever calls him "Da" in the movie. However, "Daddy" seems to be a term of endearment. Cait did not receive any form of love or affection from her own family. As a result, she is emotionally withdrawn and unable to express her true feelings. However, Sean and Eibhlín showed her affection and treated her like their own child. Thus, Cait came out of her shell and learned to express affection.
It would make sense that Cait completes her journey of self-discovery by finally expressing a word of affection for her foster father, Sean. Therefore, despite the ambiguity of the final scene, Cait is most likely calling Sean her father due to the emotional bond they share over the course of the film. The final scene cements their relationship as true father and daughter, despite Sean and Cait not being related by blood. Hence, the final image becomes even more empowering as Cait finally finds a safe space to express her emotions – the arms of the father figure she adores, bookmarking Cait's growth as an individual.
Does Cait End Up With the Kinsellas?
Ultimately, the film leaves Cait's fat unanswered. She forms a meaningful and emotional bond with the Kinsellas in the movie. Her summer with the Kinsellas comes at the right time for Eibhlín and Sean. The couple lives on a large estate in the Irish countryside and becomes extremely lonely after their son's untimely death. Moreover, the emotional scars are evident in the parents, especially in Sean's emotionally distant but caring mannerisms and Eibhlín's reluctance to give up her son's belongings. Nontheless, the couple does everything to ensure Cait feels at home with them.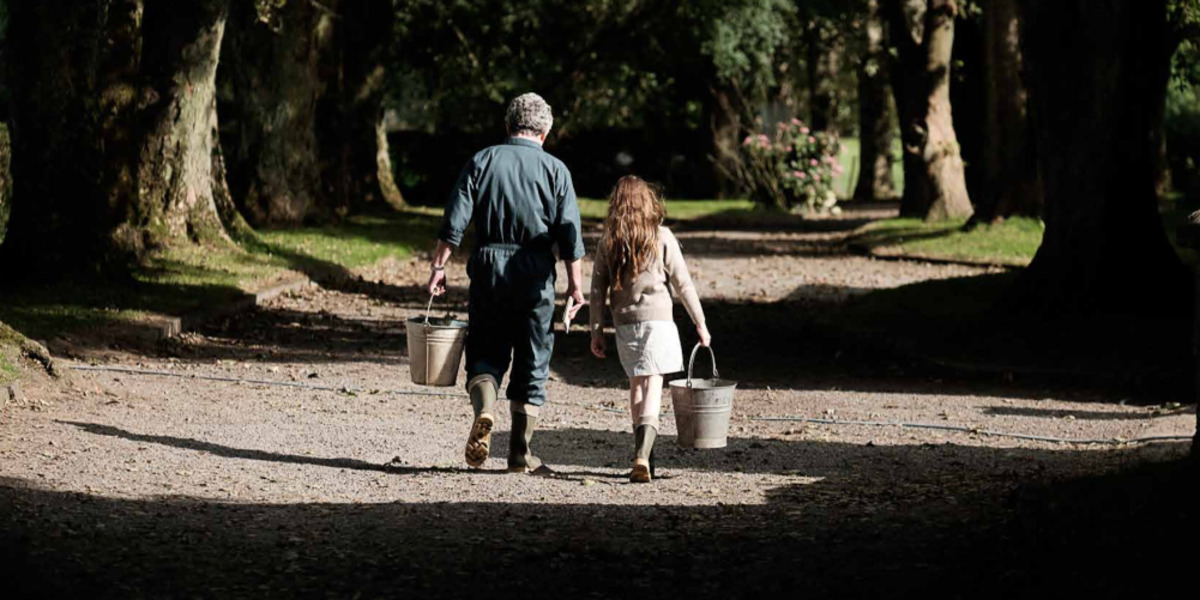 Eventually, it is time for the Kinsellas and Cait to separate when the summer ends. However, the final scene strongly suggests Cait wants to live with her foster parents. Nonetheless, Sean and Eibhlín's reactions in the scene seemingly confirm that they must part ways, at least for now. Their time together not only helped Cait learn the value of expressing emotions and learning affection but also healed the scars and grief of Eibhlín and Sean. Therefore, their parting is all the more tragic and heartbreaking.
Cait not ending with Kinsellas further reinforces the lessons she learned with them over the summer. While it is likely that Cait could continue to spend the summer with her foster parents, the film is ultimately about overcoming loss and the value of love, which a happy ending would undermine. Hence, the ending, which sees Cait part ways with the Kinsellas, is powerful because Cait, Sean, and Eibhlín will always cherish their time together and must apply the lessons they learned in their daily life. As a result, we believe that the movie ends with Cait returning to live with her family while the Kinsellas return to the loneliness of their farm.
Read More: Best Coming-of-Age Films