If there's one thing absolutely nobody can deny, it's that there is a rather fine line between religion and cults, which is how sometimes even the most skeptic individuals find themselves allured. The prime example of this, as carefully elucidated in Netflix's 'How to Become a Cult Leader,' is that of the Unification Church (or Family Federation for World Peace and Unification — FFWPU). So now, if you simply wish to learn more about the same — with a particular focus on its establishment, overall purpose, as well as current standing — we've got the necessary details for you.
Is the Unification Church Active?
Although it was back in 1945 when North Korea-born Sun Myung Moon began preaching following 15 years as a Confucianist turned Christian, the Church wasn't launched until 1954 in Seoul. That's because the leader allegedly had no plans of founding a separate organization at first; it just came to light as a unique, new religious movement owing to his growing personal followers. In fact, his charm was such that this originally named Holy Spirit Association for the Unification of World Christianity had 30 centers in South Korea alone by late 1955 and was multinational by 1971.
Whether it be Japan, the Philippines, a few other nations across East Asia, and the United States, Sun-Myung thus had a stronghold nearly everywhere by the time mid-1970s rolled around. Then came the group's expansion in business elements, massive public events, political relations, as well as systematic theologies to attain countless additional members at a global scale. It hence comes as no surprise all these facets largely remained the same even once the leader announced their rebranding into The Family Federation for World Peace and Unification in 1994.
That's because everything did either directly or indirectly stem from Sun-Myung's teachings or beliefs of the "Divine Principle," which deems him a messiah/the second coming from each angle. According to the Netflix original, "The Divine Principle explains that God's plan was for Jesus to get married and sire sinless children, but Jesus had failed. So God sent another messiah [in him]." In other words, his goal was to create a better population, allowing him to apparently engage in "sexual rituals," bless followers' marriages, and demand a second generation of sinless children.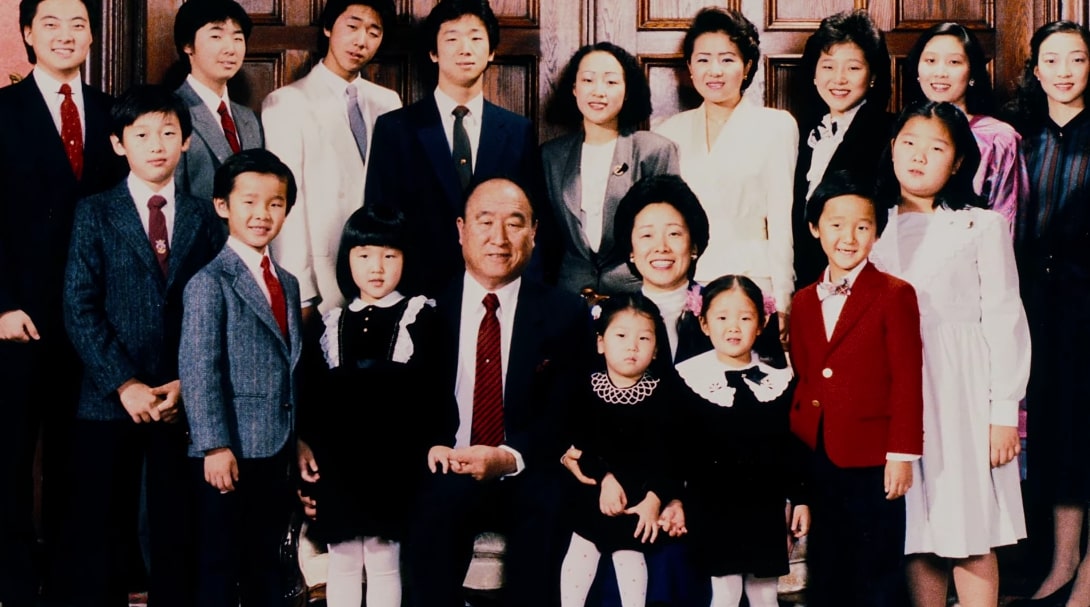 None of this included homosexuality/queerness due to Sun-Myung's and thus the entire Unification Church's (or The Moonies') opposition to it, for which he faced a lot of open public backlash. He was then also criticized for his seeming neglect of his wife, Hak Ja Han, plus his appointment of primarily their children or their spouses in leadership positions, yet he didn't appear to be phased. One of the significant reasons behind this is believed to be his undeniable financial as well as social success, especially with his acquisition of millions of members across the globe.
The former, in particular, came from follower "donations" to create a "Kingdom of Heaven on Earth" and his investments in every possible venture under the sun, per the documentary series. These included dance troupes, golf courses, hotels, grenade launchers, tea, and universities, alongside his establishment of True World Foods (the first and #1 supplier of sushi to America) plus News World Communications (Washington Times' parent company). Moreover, there was the fact he knew for sure his life's work would continue even upon his demise since he'd forged a succession plan; he'd trained his wife and youngest son to take over postmortem, which held true.
Who Runs The Unification Church?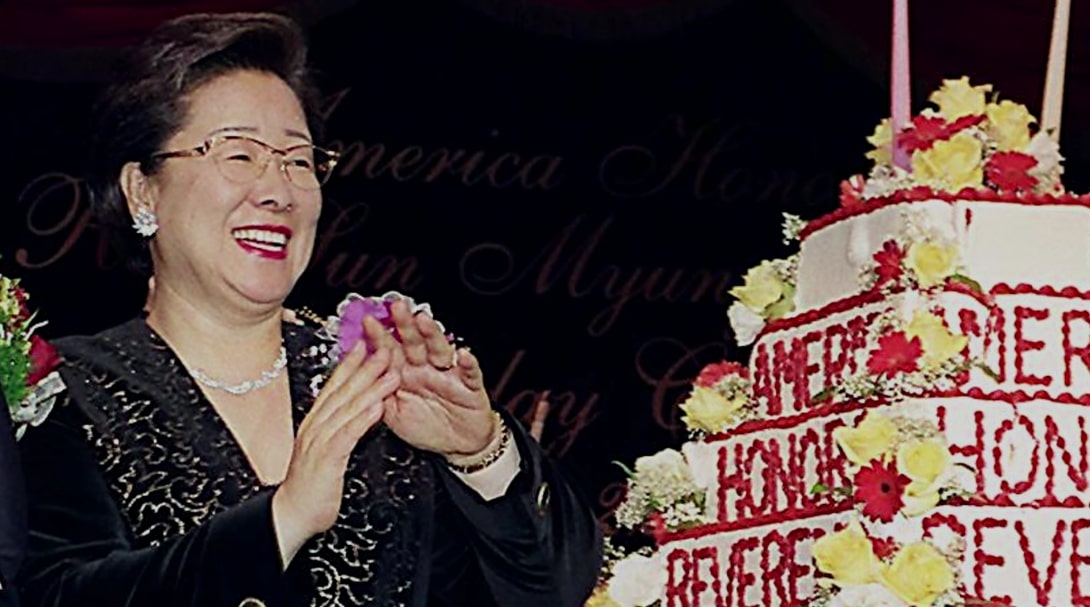 It was on September 3, 2012, that Sun-Myung passed away after suffering from multiple organ failure, likely caused by his contracting pneumonia earlier in August — he was 92 at the time. And since then, even though quite a few followers have parted ways with The Unification Church, it remains exceptionally active under the leadership of his widow Hak Ja Han to this day. As "True Mother," she actually serves as their spiritual director, whereas the couple's oldest son Hyun Jin "Preston" Moon has managed to build a socially prominent position for himself.
We say this because Preston has two incredibly successful non-profits under his belt — Global Peace Foundation and later Family Peace Association (Unification Church International) — which promote peacebuilding through religious values. Coming to Sun-Myung and Hak Ja's youngest, Hyung Jin "Sean" Moon, he has broken away from the group in its entirety to launch his own unique congregation in Pennsylvania called World Peace and Unification Sanctuary (or Rod of Iron Ministries) to support AR-15 rifles.
Read More: Is the Buddhafield Cult Still Active? Who Runs it?