'Third Watch' is a crime drama series that aired on NBC from 1999 to 2005. It follows the lives of police officers, firefighters, and paramedics who work the night shift in the fictional 55th precinct of the New York City Police Department (NYPD) and the firehouse of the New York City Fire Department (FDNY). The show explores their work's emotional toll on their relationships and personal lives.
'Third Watch' is a compelling show highlighting the bravery and sacrifices of the first responders working tirelessly to keep their communities safe. It received critical acclaim for its realistic portrayal of the challenges faced by police officers, firefighters, and paramedics and its ability to address pressing social issues such as domestic violence, drug addiction, and mental health. It's been quite some time since the show ended, and fans of the show must be wondering where the cast is now. If you're one of them, we've got you covered.
Where is Michael Beach Now?
Michael Beach's acting career spans over two decades and includes a variety of roles in both television and film. He has worked with some of the industry's biggest names and proven his versatility as an actor. In addition to his numerous guest-starring roles, Beach has had significant supporting and leading roles in films such as Clint Eastwood's 'Flags of Our Fathers,' John Woo's 'Windtalkers,' and Antoine Fuqua's 'Shooter.'
The actor's performance in the NBC series 'Crisis' received critical acclaim, showcasing his range as an actor in a complex and intense role. Moreover, he made an impact with his recurring role as T.O. Cross in 'Sons of Anarchy,' a violent and unpredictable character who is both feared and respected. Beach appeared in seasons 6 and 7 of 'Chicago P.D.' as Darius Walker, a drug dealer turned confidential informant.
In an exciting development, the actor was announced to star in the tenth installment of the 'Saw' film series, titled 'Saw X,' which is set to be released in late 2023. Beach's personal life includes two marriages. He was first married to Tracey Beach in 1998, but they divorced after eight years. The actor then married Elisha Wilson the following year, and they have been together ever since.
Where is Coby Bell Now?
Coby Scott Bell is an actor known for his versatile performances on television. He gained popularity for his roles as Jesse Porter on 'Burn Notice' and Jason Pitts on 'The Game.' Furthermore, he played the role of Aaron in the Amazon Prime original series 'Mad Dogs.' Recently, Bell was cast as Captain Larry James, a Texas Ranger Captain, in the CW western crime drama series 'Walker' reboot.
Besides acting, Bell is a talented musician and songwriter who plays in a reggae band. He has a passion for helping underprivileged youth and is actively involved with Big Brothers of America as a mentor. Besides, Bell is a devoted family man, married to Aviss Pinkney-Bell, and has four children, including two sets of twins. His dedication to his craft and community involvement has made him a respected figure in the entertainment industry.
Where is Bobby Cannavale Now?
Bobby Cannavale is a well-known actor who has earned critical acclaim for his work in both character actors and leading man roles on stage and screen. He has won multiple Primetime Emmy Awards for outstanding performances in shows such as 'Boardwalk Empire' and 'Will & Grace,' and has received further nominations for his work in 'Nurse Jackie.'
Cannavale has also appeared in numerous other popular TV series, including 'Vinyl,' 'Mr. Robot,' 'Master of None,' and 'Homecoming.' His recent works include 'Nine Perfect Strangers' and 'The Watcher.' The actor was married to Jenny Lumet from 1994 to 2003. Currently the multifaceted actor has been dating Rose Byrne since 2012.
Where is Eddie Cibrian Now?
Edward Carl Cibrian is best known for his television roles in 'Sunset Beach' as Cole Deschanel and 'Third Watch' as Jimmy Doherty. He also played Matt Clark in 'The Young and the Restless,' Russell Varon in 'Invasion,' Jesse Cardoza in 'CSI: Miami,' and Eddie Valetik in 'Take Two.' Cibrian has acted in several movies, including 'But I'm a Cheerleader' and 'The Best Man Holiday.' The actor was previously married to Brandi Glanville in 2001, and they got divorced in 2010. He is currently married to LeAnn Rimes since 2011.
Cibrian has two children, and he has been involved in various TV projects in recent years. In 2021, he appeared in the Netflix comedy series 'Country Comfort,' and in 2023, he is expected to star in the ABC sitcom 'Home Economics.' Despite his personal controversies, Cibrian's acting talent and diverse roles have earned him a place in the entertainment industry. He recently made his music video directorial debut with the release of 'Spaceship.'
Where is Molly Price Now?
Price has made appearances in various television dramas in guest starring roles, including popular shows such as 'Studio 60 on the Sunset Strip,' 'ER,' 'The Mentalist,' 'Private Practice,' 'Shameless,' 'Elementary,' and 'Law & Order: Special Victims Unit,' among others. She also had a recurring role in the Cinemax drama series 'The Knick' and co-starred in the short-lived Showtime comedy-drama show 'Happyish.' The actress played supporting roles in movies such as 'The Life Before Her Eyes,' 'What Goes Up,' 'How Do You Know,' 'The Good Doctor,' and 'Not Fade Away.'
Additionally, Price appeared in the FX drama series 'Feud' in 2017 and played a criminal defense attorney in season 3 of the Netflix original drama series, 'Bloodline.' Recently, she appeared in several productions, including 'And Just Like That…,' 'Almost Family,' 'Queen America,' and 'The Good Cop.' The multifaceted actress is currently married to Derek Kelly since 2001.
Where is Kim Raver Now?
Kim Raver is a well-known actress, recognized for her television roles in various popular shows such as 'Grey's Anatomy,' and '24' She played Dr. Teddy Altman on 'Grey's Anatomy' and Audrey Raines on '24.' In 2017, she had recurring roles in 'Ray Donovan' and 'Designated Survivor,' where she played Dr. Andrea Frost. She also appeared in 'Marvel Rising: Heart of Iron,' 'Captain,' and Station 19.' Raver has been married to Manuel Boyer, a director, and writer, since 2000. Together, the couple has two sons.
Where is Anthony Ruivivar Now?
LOVE this SO much!!! The Extended #NCISHawaiiOhana! 😂😁😄 We need a @nicklachey appearance on @ncishawaiicbs!!! #NCISHawaii #NCISHI #VanessaLachey #NickLachey #98Degrees #AnthonyRuivivar #EnverGjokaj @VanessaLachey @AnthonyRuivivar @EnverGjokaj https://t.co/aSejKcDe3B

— NCIS: Hawaiʻi ʻOhana (@NCISHawaiiOhana) March 21, 2023
Following his role in 'Third Watch,' Anthony Ruivivar continued to play characters in the drama genre, often portraying a law enforcement officer, detective, or FBI agent in popular shows like 'Traveler,' 'Quantico,' 'Numb3rs,' 'Criminal Minds, CSI: Crime Scene Investigation' and 'Lie to Me.' In 2010, he had a leading role in ABC's 'The Whole Truth' as Alejo Salazar and also played recurring roles as Alex Longshadow in 'Banshee' and Bruce Wayne/Batman in 'Beware the Batman.'
In January 1998, Ruivivar married actress Yvonne Jung, who appeared in the later seasons of 'Third Watch.' Their characters in the show become a couple and get married in the series finale. The actor-couple has three children together; two sons named Kainoa and Kale and a daughter named Levi, who is part of the US Junior Women's Gymnastics national team.
Where is Skipp Sudduth Now?
Skipp Sudduth is an actor who has played small parts in several movies such as '54,' 'A Cool, Dry Place,' and 'Spike Lee's Clockers,' and larger roles in movies such as 'Ronin' and 'Flawless' with Robert De Niro. He is also a passionate amateur racing/stunt driver and did almost all of the driving for his character in Ronin. He also directed an episode of 'Third Watch', earning his Directors Guild of America card. Sudduth has made guest appearances in several other TV shows, including 'Homicide: Life on the Street,' 'Law & Order,' 'Oz,' 'Trinity,' 'Cosby,' and Mad About You.'
In addition to acting, Sudduth is also a singer-songwriter and has released three albums with his acoustic-rock band Minus Ted. He was also part of the New York comedy troupe Rumble in the Redroom and has recorded several audiobooks, including a short story in Stephen King's collection, 'Just After Sunset,' and Peter Canellos's biography of Ted Kennedy, 'Last Lion: The Fall and Rise of Ted Kennedy.' Recently, Sudduth appeared in the movies 'Beyond the Night' (as Sheriff Hirsch), 'Blow the Man Down' (as Officer Coletti), and 'Lazy Susan' (as Tom).
Where is
Jason Wiles Now?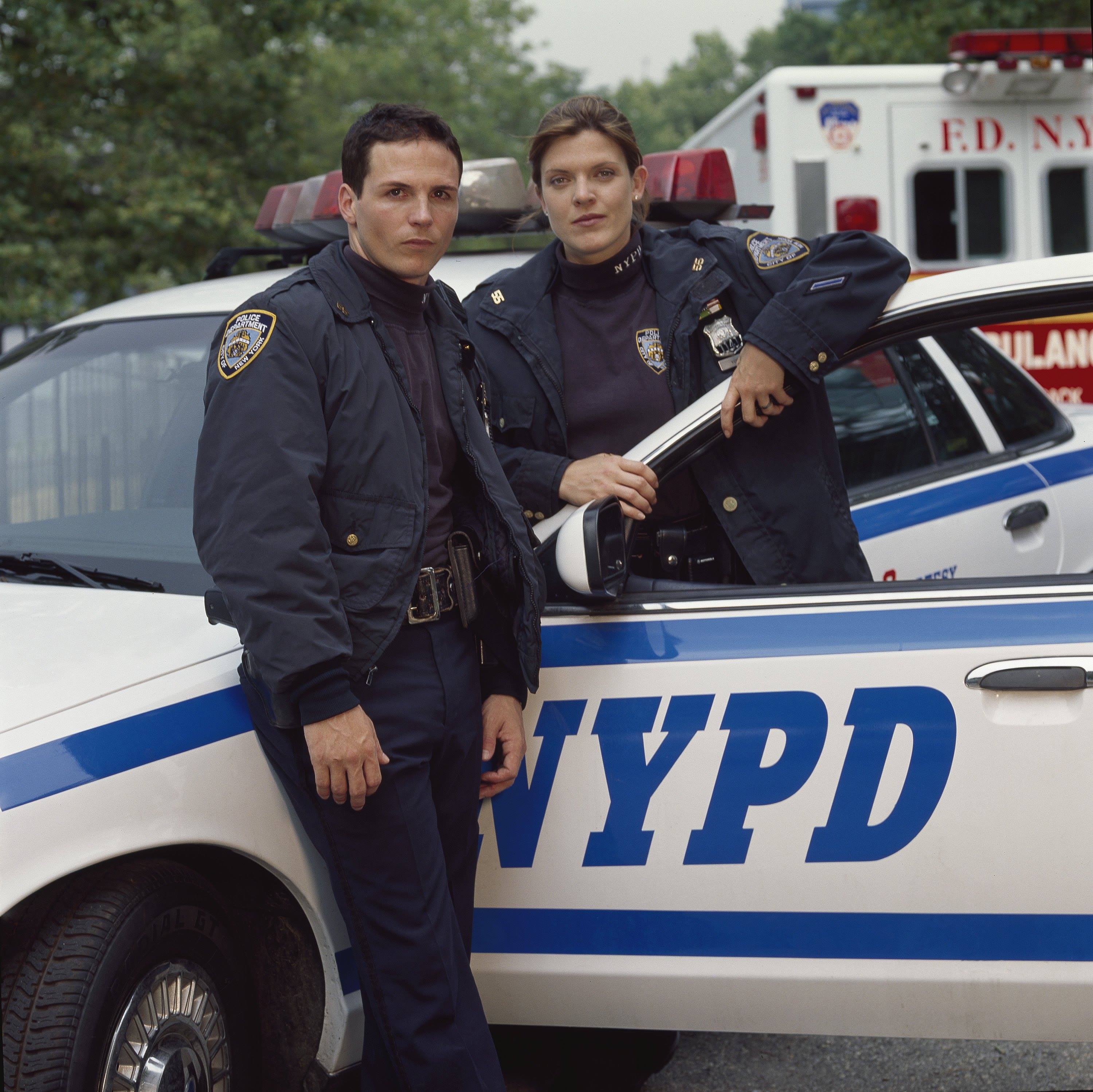 In 1990, Jason Wiles began working in film-making as a crew member on the set of 'Mr. and Mrs. Bridge,' and later on the Stephen King tele-movie, 'Sometimes They Come Back.' He then moved to Los Angeles, where he appeared in commercials and eventually landed a lead role in an after-school special. Wiles had his breakthrough in 1995 when he played Colin Robbins in 'Beverly Hills, 90210,' a role that helped him gain recognition in Hollywood.
Wiles expanded his career to include directing and writing for film and theatre. He appeared in productions such as 'Mass Appeal' and 'Safe,' which he co-wrote. After the completion of Third Watch, Wiles directed, produced and wrote his own independent film, 'Lenexa, 1 Mile.' He has also appeared in a number of TV shows and movies, including 'Criminal Minds,' 'Zodiac,' and 'The Stepfather.' In 2015, Wiles was part of the main cast for the MTV series 'Scream,' playing the role of Sheriff Clark Hudson. He also had a guest appearance in the Law & Order: Special Victims Unit' episode 'Branded' as serial rapist Alexander Gammon in 2010. In 2020, he appeared in an episode of 'Deputy' as David Browder, and in 2021, he appeared in an episode of 'NCIS' as Paul Lemere.
Where is Amy Carlson Now?
Amy Carlson is an American actress known for her roles in various television shows and films. She began her career on the soap opera 'Another World' before moving on to star in 'Peacemakers,' 'Law & Order: Trial by Jury,' and 'Blue Bloods.' In 2017, her character in 'Blue Bloods' was killed off in a helicopter crash. After her role in 'Blue Bloods,' Carlson appeared in recurring roles in 'The Society' and 'The Village,' and also worked on several films. During the pandemic, she co-wrote, directed, and starred in a short film called 'The Letter,' which received awards at various film festivals. Carlson also released an album with her band Office Romance, titled 'Holidays of Love.' Currently, she is shooting as a recurring cast member on 'FBI: Most Wanted.'
Read More: Best Police Shows on Netflix