If there's one thing Netflix's 'Love is Blind' has made evident ever since its premiere, it's that romantic relationships are incredibly complicated owing to compatibility and trust issues. However, alums like Lauren Speed and Cameron Hamilton, as well as Alexa Alfia and Brennon Lemieux, prove communication, efforts, and understanding are ultimately the sole facets that matter. So now, with season 4 having landed on our screens, let's find out whether new couple Tiffany Pennywell and Brett Brown could join this outrightly flourishing category, shall we?
Tiffany and Brett's Love is Blind Journey
Although Tiffany was a little worried about stepping into this experiment at 36 since most women her age are already settled down, it didn't make any difference owing to her personality. After all, the Client Recruiter is a warm, loving, kind, and caring individual, something 35-year-old Brett did not fail to notice during their first "blind date" in the pods on day one. The fact their conversation was personal yet positive from the get-go also played a vital role in the evolvement of their connection, especially as it was clear they were both there for the right reasons.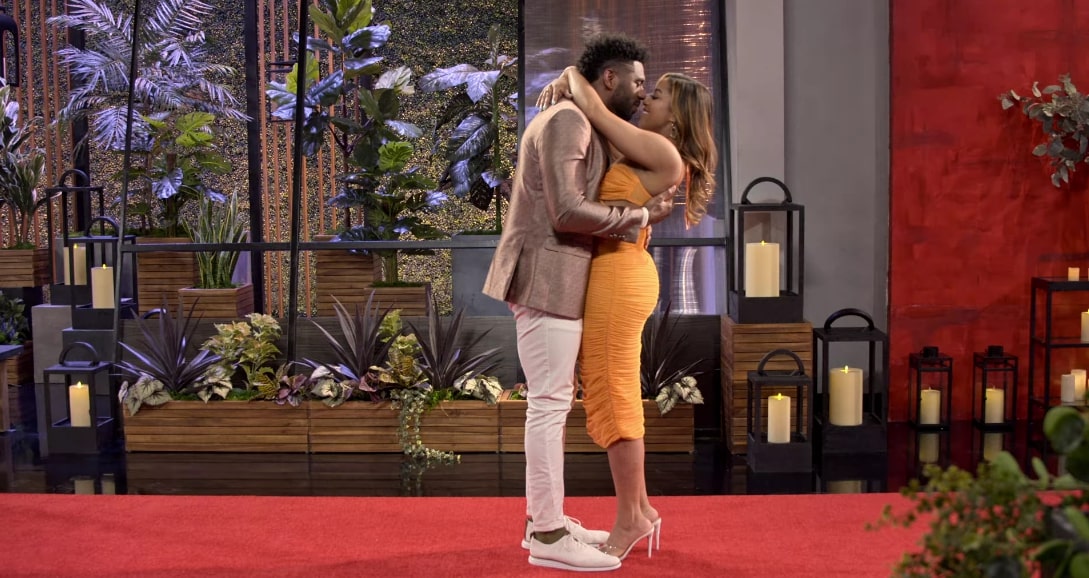 Tiffany and Brett found common ground rather quickly in their family values, dating history, and expectations, but it was so smooth that it pulled at heartstrings later. The Nike Design Director then admitted he was looking for nothing short of an equal, delighting her to no extent because even she'd always dreamt of finding a soulmate instead of a mere spouse. Hence, the duo became one another's top priority, driving them to open up regarding their deepest, darkest secrets and fears to show their prospective beau their authentic, healing selves.
While Tifanny candidly revealed she is motivated by people doubting her because she is a woman, Brett divulged he has a similar mentality due to his early circumstances. He expressed that his family's financial situation wasn't very comfortable as he was growing up, and sometimes they didn't even have enough to pay for their usual food, water, or electricity bills. Thus, he evolved into quite an introverted yet creative being, which still helped him land excellent job opportunities despite the fact he couldn't attain any formal education following high school.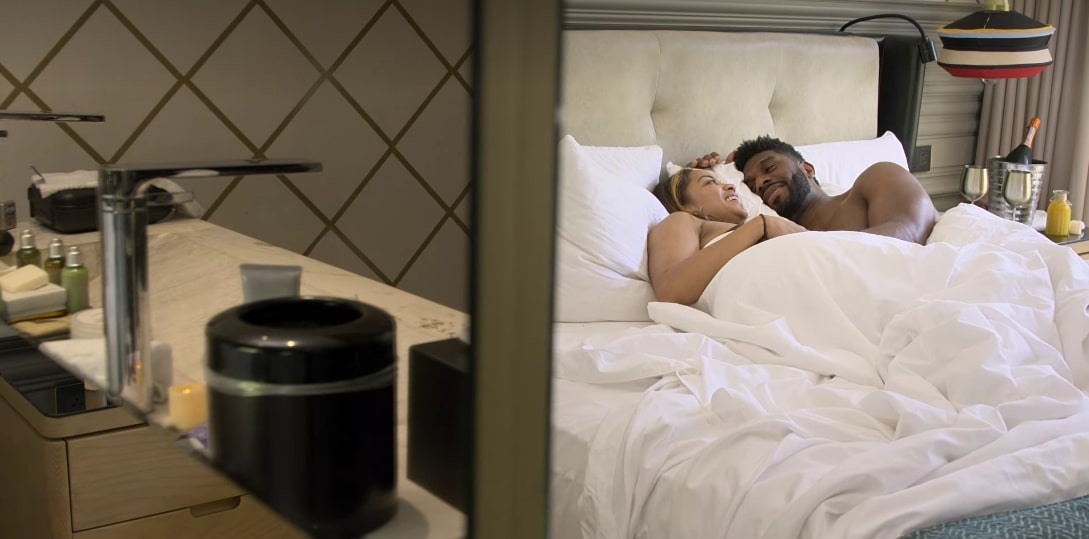 Brett sharing all these details with Tiffany without much hesitation clearly demonstrated his level of trust in her, just for it to be re-iterated once she quickly offered him support without judgment. They both gradually realized they were falling in love as they wished to be better for each other. Yet, Tiffany was much more vocal about it from the beginning. On the other hand, Brett was scared of the L-word owing to possible future hurt and the fact that it was not commonly used in his household, though he thankfully decided to follow his heart.
Are Tiffany Pennywell and Brett Brown Still Together?
Brett got down on one knee for Tiffany the day after she fell asleep on him while he was finally laying down his feelings and quipped the evening prior could one day be a funny story. That's because the reason she dozed off had much more to do with his soothing voice than what he was saying, making it evident they were both utterly and irrevocably head over heels. This became even more apparent as the couple enjoyed their getaway to Mexico upon meeting face-to-face for the first time — emotionally, physically, sexually, and spiritually, they connected in every way.
The truth is Tiffany and Brett managed to maintain their spark after stepping into the most intense phase of the experiment of moving in together too, which made all the difference in the world. They actually got to learn one another's daily habits, lifestyles, pet peeves, as well as ticks on an up close and personal level, only to then compromise and talk their issues out as calmly as possible. Even in the moments the former got stressed regarding the logistics behind how they would share their lives within weeks, her partner proved why he's her partner by hearing her out before offering sound solutions without a hint of hesitancy.
Therefore, we're glad to report that it appears as if Tiffany and Brett not only made it down the aisle but are still together; they've seemingly joined the ranks of successful 'Love is Blind' couples. We confidently claim this because apart from the duo following one another on their respective social media platforms, they are also mutual with some of their loving partner's closest friends. There is the slight issue of the former being based in Seattle at the moment, whereas the latter is in Portland. Still, their connection has always been so solid and blissful that this distance within the Pacific Northwest region itself doesn't seem like much.
Read More: Are Micah and Paul From Love is Blind Still Together?