Created by Phil Keoghan and Louise Keoghan, 'Tough as Nails' is a CBS reality show that keeps the public entertained with its unique and exciting premise. The show welcomes people from different backgrounds who must complete challenging tasks at various job sites to win as much money as possible. The second season of the series (released in 2021) featured some amazingly talented people who quickly made a place for themselves in the viewers' hearts. For those curious about where their favorites are these days, worry not because we have your back!
Where is Scott Henry Now?
We are starting with Scott Henry, the winner of 'Tough as Nails' season 2, who took home an impressive sum of $223,600. The former Construction Superintendent is now active as a Social Media Influencer who has amassed an impressive fanbase. On Instagram, he is followed by over 524K people, while his TikTok account has over 2.9 million admirers. Additionally, Scott is affiliated with Prüvit, a keto supplement company, is an ambassador for Stomp Out Bullying, and has his own line of merchandise. As for his personal life, the reality TV star is happily married to Holly Henry and is a proud father.
Where is Cyril "Zeus" Ontai III Now?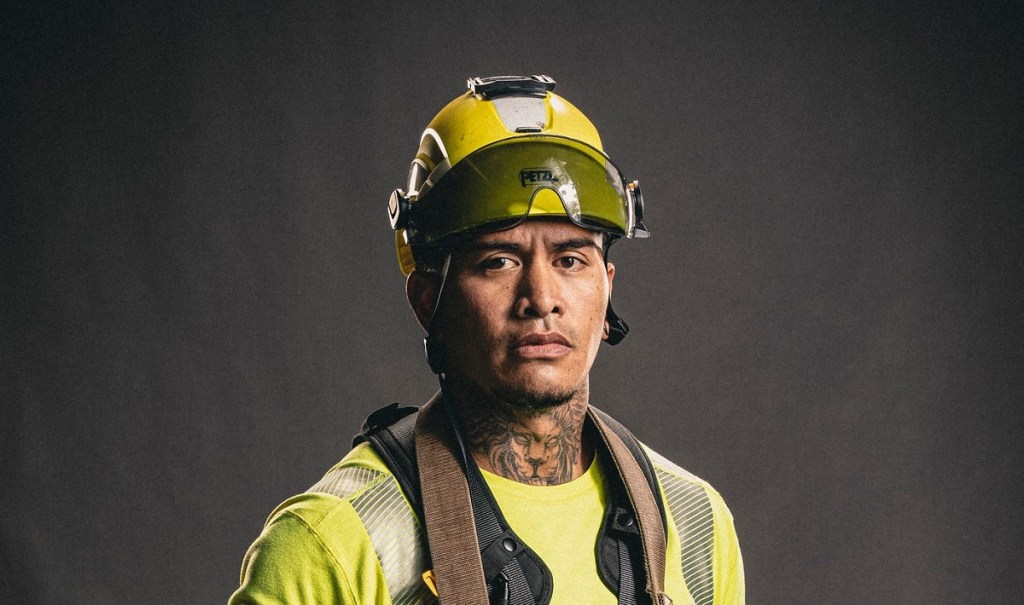 Runner-up Cyril "Zeus" Ontai III walked out of the CBS show with $9,200. Though the Powerline Technician from Honolulu, Hawaii, prefers to keep the details of his personal life private, it is still evident that he loves his family very much. The reality TV cast member is married to Meghan Ontai and takes much delight in his role as a father of Jax and Aiko. The two younger Ontais and their two older cousins have a YouTube channel named Growing Up Ontai, which, as of writing, has only an introductory video.
Where is Sarah Burkett Now?
Next, we have Sarah Burkett, who works with iron as a Pipewelder and Structural Welder and has multiple certifications in the field. Incredibly proud of her achievements in the professional field, the reality Tv star is also quite close to her family and likes to spend as much time with them as she can. Sarah likes to work on her physique whenever possible and can often be found training at the gym.
Where is Swifty Sanders Now?
Based in Merrillville, Indiana, Swifty Sanders is affiliated with Monace and Consultants LLC as an Entrepreneur and takes pride in his work. The Steelworker is also quite happy about his performance in the reality show and has earned many fans through the same. As of writing, Swifty takes joy in his role as a father of three children, including two sons and a daughter, whom he loves very much.
Where is Iraida Mujica Now?
Let's now talk about Iraida Mujica, who participated in the CBS show at 43 and earned $9,200 before being eliminated at fifth position. Based in Miramar, Florida, the reality TV star seemingly continues to work as a Transport Track Repair for Miami Dade Transit. While she is not active on social media, fans continue supporting her and hope she is doing well.
Where is Liz "Knuckles" Nichols Now?
We are excited to share what we know about the highly talented Liz "Knuckles" Nichols. The Cement Mason and Concrete Finisher has quite an artistic side and enjoys growing different flowers, using them to create visually attractive masterpieces. Some of her creations can even be bought from her Etsy store, Gray Day Goods. Additionally, Liz enjoys writing and spending time with her family. In fact, she often posts pictures of her son Seamus and daughter Rowan on social media, taking joy in raising them alongside James Kirk, her husband with whom she has been for well over 17 years.
Where is Merryl Tengesdal Now?
Retired Colonel Merryl Tengesdal's number of achievements is nothing short of impressive, and we are pretty happy to talk about some of her recent life updates. As the only African-American woman to fly the United States Air Force's U-2 spy plane, her career with the US armed forces ended in 2017 after over two decades of service.
Known as The Dragon Lady, Merryl is married to Kjell Tengesda and is a proud mother of two beautiful children. Based in The Bronx, New York, she is the author of the book 'Shatter the Sky' and is associated with organizations like Labelleladiva Public and Media Relations and The Harry Walker Agency, working as a Speaker for the latter.
Where is Patrick "Freight Train" Hargan Now?
Patrick "Freight Train" Hargan's exit from the show came after he was asked to clean the windows of a dirty skyscraper in Los Angeles, California. While the reality TV star did try his best, his fear of heights led him to stop, and he soon had to be taken away from the venue in an ambulance. Later, host Phil Keoghan shared that Freight Train had been eliminated from the competition. He then took to Twitter to assure fans that the reality TV star was indeed doing well.
As it turns out, Freight Train is not very active on social media, though we do hope that the UPS (United Parcel Service) delivery driver, who lives in Flourtown, Pennsylvania, is doing well in life. It does look like he is happily in a relationship though he has not shared many details about the same.
Where is Aracelis "Celi" Garcia Now?
If you are looking for some good news, then allow us to tell you about the recent developments in the life of Aracelis "Celi" Garcia, who now goes by Aracelis Rittenburg. The name change came after her marriage to her husband on April 21, 2023, attended by many of her fellow cast members, including Scott Henry. Originally from Lancaster, Pennsylvania, Celi spends much of her time in Los Angeles and seems to be living her best life. Additionally, the Travel Nurse is the Founder of Twerking on My Fitness, which combines dancing with working out delightfully.
Where is Angel Castillo Now?
Angel Castillo is a star athlete who enjoys working out. The reality TV star works as a Construction Manager, though he also likes to train others in boxing, a sport he seems to enjoy. It does seem like he is eager to spread his wings as an Entrepreneur and is affiliated with Angle Savage Fitness, whose website is, as of writing, under construction. Primarily based in Miami, Florida, and Chicago, Illinois, he is a proud father to his son.
Where is Michael "Eyebrows" Guerriero Now?
One of the biggest mysteries of 'Tough as Nails' season 2 has been the reason behind Michael "Eyebrows" Guerriero's off-screen departure from the show. The only on-screen reason host Phil Keoghan gave was that "he has to go home." However, in 'Rob Has a Podcast' in March 2021, he shared that Guerriero has apparently broken a crucial rule on screen.
"It's very important for us to have a respectful environment on the set. That's a priority for us. We do have some zero-tolerance rules. Behind the scenes, he, unfortunately, broke one of those rules, and that's why he's not competing on the show anymore. That's really it," Keoghan explained.
Where is Tara Alverson Now?
Tara Alverson's strength and determination were easy to see during her impressive yet short tenure in 'Tough as Nails' season 2. The Mariner from Bothell, Washington, took home $2,000. While she does not seem active on social media, many in the Northwestern region of the US welcomed her participation in the show. We wish Tara the best in life and hope her dreams and aspirations keep coming true.
Read More: Tough as Nails Season 1: Where Are They Now?