Jodi Balfour's Ellen Waverly is one of the main characters in 'For All Mankind,' and her character's storyline is a source of inspiration to viewers while being a shining example of female empowerment. However, Ellen is mostly absent from the show's fourth season despite serving a more significant role in the overall narrative in the preceding seasons. Therefore, viewers must be curious to learn about Ellen's fate. At the same time, it is natural for viewers to wonder if Jodi Balfour, who essays the role, has left the hit science-fiction drama ahead of its fourth installment. SPOILERS AHEAD!
Ellen's Journey in For All Mankind
Ellen Waverly is a beloved character in 'For All Mankind,' particularly because of her inspiring journey across the first three seasons. Ellen starts off as an astronaut and later becomes the NASA administrator in the second season. In the third season, Ellen ventures into politics and becomes a governor before running for the President of the United States. When Ellen becomes the President, she keeps her sexuality a secret, fearing it would affect her political career. However, in the penultimate episode of season 3, Ellen announces to the world that she is gay and reunites with her former lover, Pam.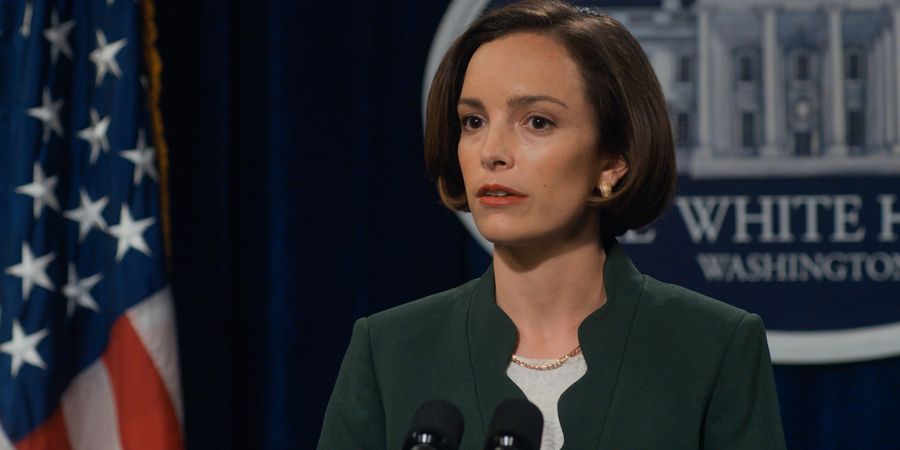 Ellen's story concludes with the third season finale, as the character is not a major part of the fourth installment. In the season 4 premiere, Ellen appears through archive footage and becomes a champion for same-sex marriage. It is revealed that she legalized same-sex marriage in the United States, which became one of the highlights of her Presidential term. The fourth season premiere also implies that Ellen reunited with Pam, and they married each other. Thus, it is safe to say that Ellen received her happily ever after with Pam. She rose from the ranks of NASA to become an important and inspirational figure in the United States. Consequently, Ellen is written off the show, and the character only briefly appears at the start of season 4 through archive footage, and the overlaying narration provides a resolution about her eventual fate.
Jodi Balfour Not Returning For Season 4
Actress Jodi Balfour has been a main cast member on 'For All Mankind' since the show's very beginning. However, ahead of the fourth installment, it was confirmed that Balfour will not be returning as Ellen. While an exact reason for Balfour's exit from the series was not given, her character's storyline likely reaches a natural conclusion after season 3, thereby resulting in Balfour not returning for season 4. Balfour's Ellen was part of a group of characters known as "Nixon's Women." Only Danielle Poole remains a main character by the fourth season, while others were killed or written off the show.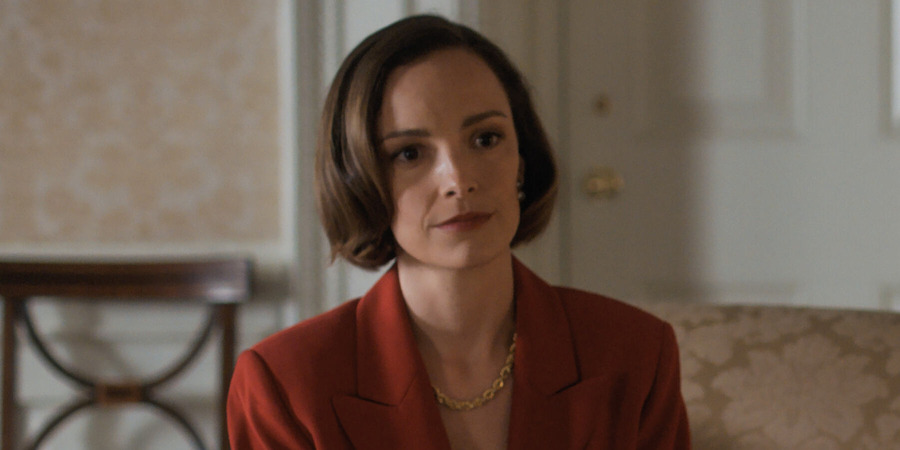 With season 4 taking the narrative into the 21st century, the makers likely wanted to focus on several new characters to coincide with the new era in the show's history. Similarly, Balfour's contract may have expired with the show's third, and the makers chose not to renew it as they felt the character had expended her storytelling potential. Balfour was recently seen in the fellow Apple TV+'s sports comedy series 'Ted Lasso' playing the role of Jack Danvers. Balfour is yet to make an official statement about her exit from 'From All Mankind.' However, in an August 2022 interview, Balfour said she would return for season 4 in a smaller capacity. Nonetheless, it seems like Balfour's brief appearance in the season 4 premiere is all viewers will see of Ellen as sources have confirmed the actress' exit.
Read More: Is Karen Baldwin Dead? Is Shantel VanSanten Leaving For All Mankind?