Apple TV+'s 'Ted Lasso' is a sports comedy series that explores the interpersonal relationships between those involved with AFC Richmond, a Premier League club. In the series, Ted Lasso, an American college football coach, tries to take AFC Richmond to the top of the soccer world. In the third season, the club's PR Head Keeley Jones starts her own business, leading to her introduction to Jack Danvers (Jodi Balfour). However, Keeley and Jack's brief romance ends in the ninth episode, leaving viewers curious about Jack's fate and actress Jodi Balfour's future on the show. If you are wondering whether Jodi Balfour is leaving 'Ted Lasso,' here is everything you need to know! SPOILERS AHEAD!
What Happened to Jack?
Jack Danvers first appears in the fourth episode of 'Ted Lasso' season 4. Jack comes from a wealthy family in Argentina and is a successful entrepreneur. She is a venture capitalist who has invested in Keeley's PR firm. Keeley and Jack are introduced to each other during the football match between West Ham United and AFC Richmond. Later, Jack spends time at Keeley's office, helping her through the learning curve of being a boss. However, sparks soon fly between the two, and Jack and Keeley start a romantic relationship. Jack and Keeley make their relationship official in the seventh episode by announcing it to their colleagues. Although Jack and Keeley are both serious about their relationship, things between them take a drastic turn in the eighth episode.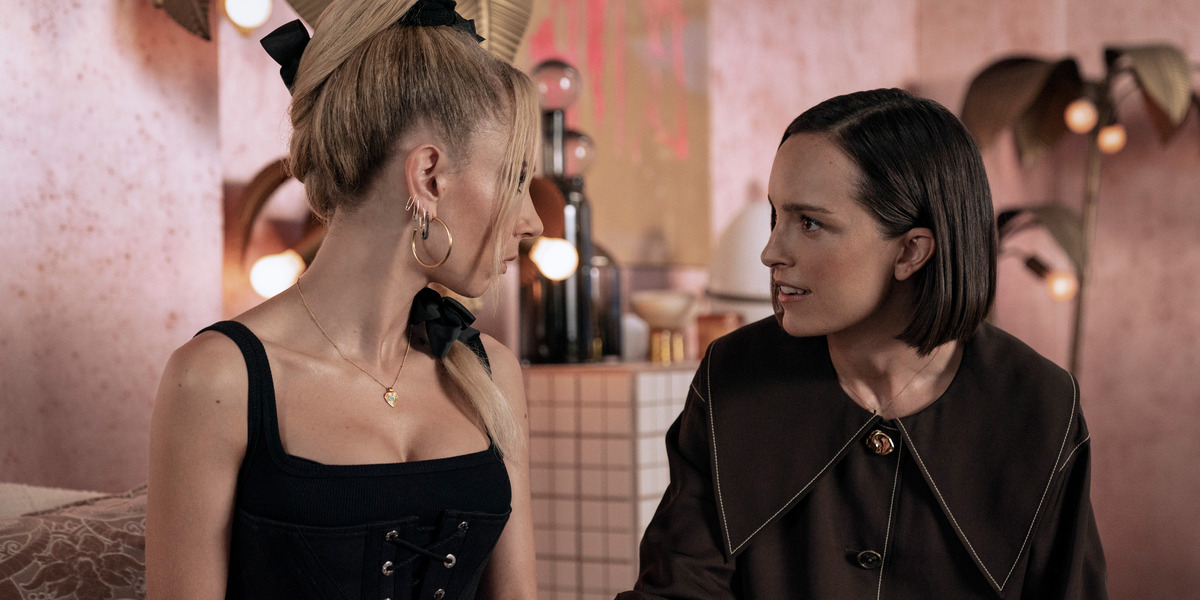 In the episode titled 'We'll Never Have Paris,' Keeley discovers a sexually inappropriate video of her that has leaked on the internet, among other celebrity videos. The scandal rocks Keeley's world, but Jack supports her and promises to resolve the situation. However, Jack wants Keeley to make a statement and apologize for the video. Keeley is unwilling to apologize since the video leak violates her privacy and was uploaded to the internet against her consent. The situation leads to an argument between Keeley and Jack, leading to the latter leaving their apartment. In the ninth episode, titled 'La Locker Room Aux Folles,' Jack ghosts Keeley and completely ignores her texts and calls. In the end, Keeley accepts that her relationship with Jack is over.
Is Jodi Balfour Leaving Ted Lasso?
In 'Ted Lasso,' South African actress Jodi Balfour plays the role of Jack. Balfour is arguably best known for her performance as Jackie Kennedy in the historical drama series 'The Crown.' Some viewers might also recognize the actress from her role as Ellen Waverly in the fellow Apple TV+ series 'For All Mankind.' Balfour appears in a recurring capacity during the third season of 'Ted Lasso.' However, her storyline is primarily connected to Keeley, and their relationship is the foundation of the character's entry into the narrative fold. Jack does not appear in the ninth episode of season 3 and is only mentioned by Keeley.
In the end, Jack texts Keeley informing her that she will be in Argentina for the next few months. Thus, it is implied that Jack and Keeley have broken up. Furthermore, Jack's departure to Argentina seemingly confirms that Balfour's time on the show has concluded. Balfour is not expected to appear in the remaining episodes of season 3, as she is not listed among the cast in several reports. Hence, it is safe to say that we have seen the last of Jack in the show's third season. Moreover, Jack's breakup with Keeley concludes the character's narrative thread. As a result, Balfour has seemingly exited the hit sports-comedy series. Balfour is next expected to appear as Dorothy Burlingham in the drama film 'Freud's Last Session.'
Read More: Why Was George Cartrick Fired in Ted Lasso?