Apple TV+'s 'Ted Lasso' season 3 takes the attention away from sports to focus more on the emotional relationships between its characters in the eighth episode. The episode, titled 'We'll Never Have Paris,' deals with Ted as he copes with a major development in Michelle's life that could affect his relationship with Henry. Meanwhile, a scandal rocks Keeley's life and tests her relationship with Jack. Nate faces his own predicament as he treads the waters of romance and receives a visit from unexpected guests. If you wish to catch up on all the latest events at Nelson Road, here is everything you need to know about the ending of 'Ted Lasso' season 3 episode 8! SPOILERS AHEAD!\
Ted Lasso Season 3 Episode 8 Recap
The eighth episode, titled 'We'll Never Have Paris,' opens with AFC Richmond returning to winning ways with a victory against Aston Villa, making it two wins in a row. However, as Richmond's form improves, Ted faces a new challenge when his ex-wife, Michelle, their son, Henry, and the former's new boyfriend, Dr. Jacob, arrive in town. Michelle drops Henry off with Ted before heading out with Jacob. However, Ted is surprised to learn Jacob is taking Michelle to Paris, France. Elsewhere, Jack plans to introduce Keeley to her family. However, Keeley is shocked to learn that a masturbation video she recorded years ago got leaked over the internet.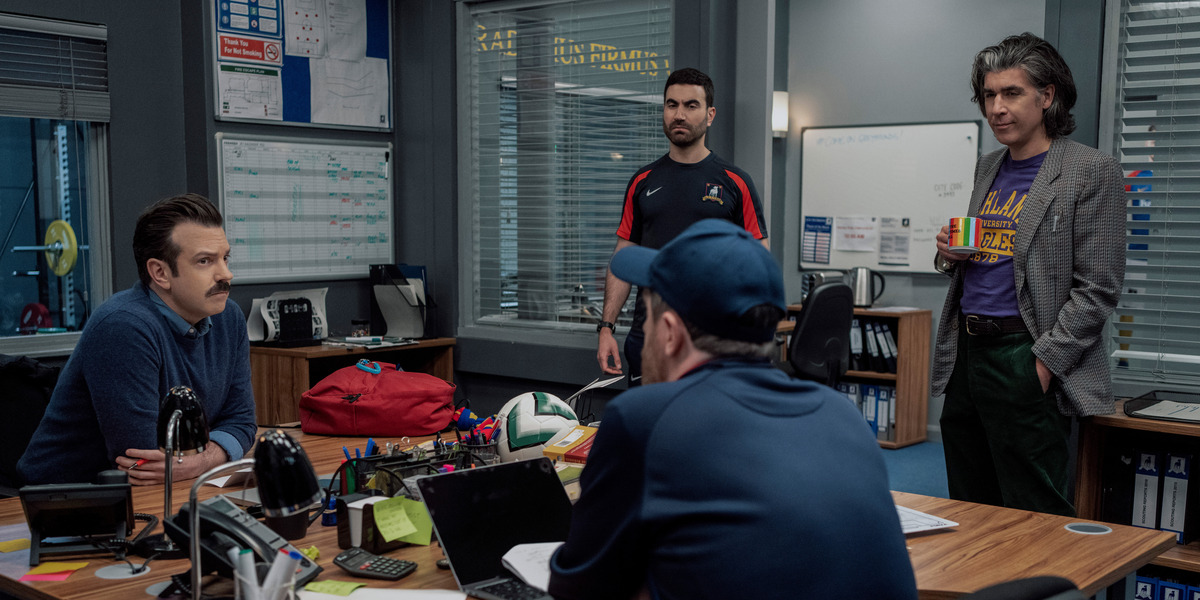 Meanwhile, Nate and Jade are entering a steady relationship. However, Nate is unsure of their status, and Jade's unwillingness to give their relationship a label makes him anxious. At the training center, Will trains Henry to become a ball boy, and the team trains with Henry. Ted holds a meeting of the Diamond Dogs and puts across his feelings about Michelle potentially getting engaged with Jacob. However, Coach Beard, Leslie, and Trent Crimm assure Ted that he should wait to find out if the trip to Paris is really meant for Michelle and Jacob's engagement.
Elsewhere, Nathan attempts to start his own version of Diamond Dogs at West Ham to talk about his relationship with Jade. However, he receives terrible advice and decides never to hold such a meeting again. On the other hand, Ted speaks with Rebecca and shares his problem with her. Ted asks Rebecca to hire a private investigator to discover if Jacob intends to propose to Michelle. Although Rebecca tries to persuade Ted not to meddle in Michelle's life, she reluctantly agrees to help Ted. On the other hand, Keeley receives a letter from Jack, which is supposed to be her statement in response to the leak and asks her to apologize for her actions.
In the locker room, the players learn about the leaks and discuss the moral implications of saving such videos and pictures their partners share. Issac and Jamie encourage everyone to delete the compromising photos and videos they have on their phone. However, Colin is reluctant to delete the photos and videos in front of everyone, leading Issac to check his phone. As a result, Issac discovers that Colin is gay. Keeley speaks with Rebecca about the statement Jack wants her to make. However, Rebecca encourages Keeley not to feel ashamed and speak with Jack freely.
Later, Keeley and Jack go to a mini golf course where Jack refuses to acknowledge Keeley as her girlfriend in front of her college friend. Elsewhere, Henry encourages Coach Beard and Ted to take him to a football match. The only game in town is being played at West Ham United's stadium. Ted, Coach Beard, and Henry go to West Ham United's game, and Henry cheers for Nate. Although Nate is happy to see his old friends, he quickly turns his attention to the game.
After the match, Rupert messages Nate assuring him Ted won't be allowed back in the stadium. The next day, Keeley and Jack argue about the statement, as Jack wants Keeley to apologize for the video. However, Keeley refuses, and Jack leaves, raising questions about their future together. Later, Jamie arrives at Keeley's doorstep and apologizes for saving the leaked video. On the other hand, Nate is conflicted about seeing Ted and Henry at his game, but his mood changes when Jade addresses him as her boyfriend. Meanwhile, Rebecca gets an update about Michelle and Jacob's Paris trip from her private investigator.
Ted Lasso Season 3 Episode 8 Ending: Does Michelle Get Married?
The episode explores Ted's complex relationship with Michelle following their divorce and her subsequently dating their former marriage counselor Dr. Jacob. However, Ted becomes extremely agitated when he learns that Michelle is going to Paris with Jacob, as the city is known for its romance, making it an ideal setting for proposals. In the end, Rebecca calls Ted to tell him about the couple's trip to Paris. However, she once again tries to persuade Ted to turn away and not go down a path that could lead him to self-pity and wallowing.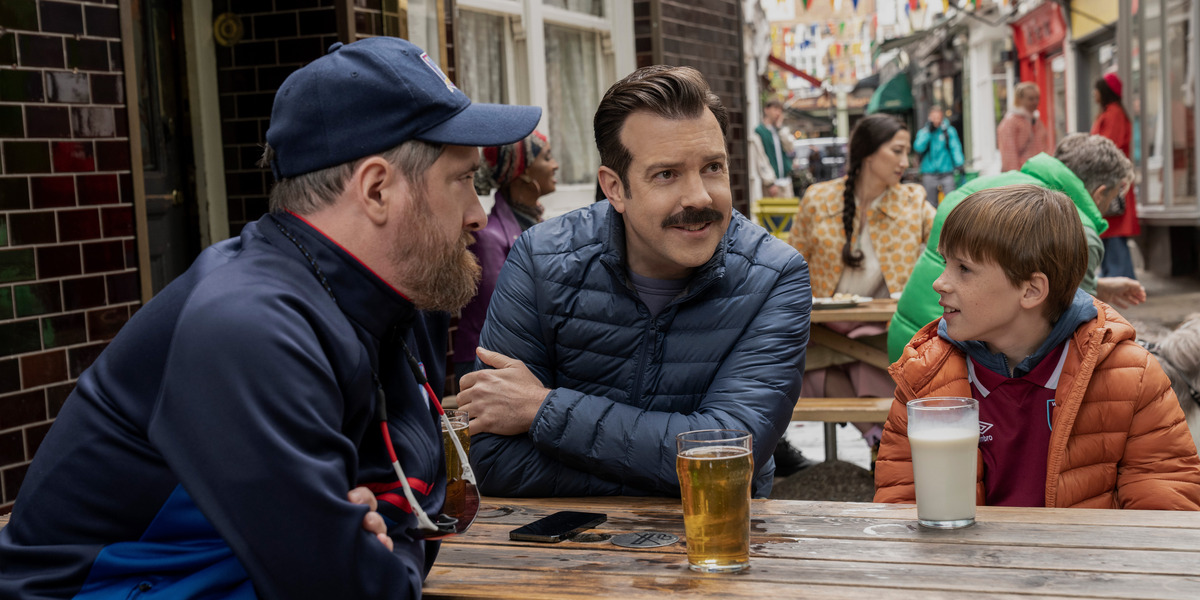 Rebecca reminds Ted that his time with Michelle may be over, but he still has a lot of time with Henry. Meanwhile, Coach Beard uses a song by The Beatles to help Henry understand his parents' love for him despite their divorce. Ultimately, Ted realizes that his time with Henry matters to him moreover than the past or the future. Hence, he stops worrying about Michelle and Jacob's potential engagement and enjoys the remainder of Henry's trip.
The episode ends with Michelle picking up Henry, and Ted does not see a ring on her hand, confirming she is not engaged. Moreover, despite Jacob's kindness, Henry does not see him as a father figure. These incidents seemingly imply that Ted, Michelle, and Henry will always be a family, irrespective of life's ups and downs. Ted expressed the same aspiration in season 1 but likely stopped believing in the idea along the way as the distance between him and Michelle grew. Hence, Ted is slowly returning to his usual self-affirmative self after falling apart from anxiety due to the uncertainty over his relationship with Michelle and Henry.
Read More: Ted Lasso Season 3 Episode 7 Recap and Ending, Explained