Apple TV+ 'Ted Lasso' might be a light-hearted sports comedy series, but it does not shy away from addressing serious themes and issues. The show deals with topics such as divorce, anxiety, mental health, parental abuse, and more. However, the third season outs the show's first LGBTQ+ character in the form of Colin Hughes, paving the way for some serious conversations about the correlation between the sexuality of footballers and the sport itself. Naturally, viewers must be curious to learn more about Cloin's sexuality and whether the character's most recent storyline is inspired by real events. If you are wondering whether Colin in 'Ted Lasso' is based on a real soccer player, here is everything we know in that regard! SPOILERS AHEAD!
Is Colin Gay?
Colin Hughes is introduced in the first season of 'Ted Lasso' as a recurring character and a player of AFC Richmond. He is a Welsh left-winger who mainly plays in the midfield but struggles for confidence until the arrival of Ted Lasso. In the series, actor Billy Harris essays the role of Colin Hughes. Harris is known for appearing in British television shows such as 'Raiders of the Lost Art,' 'Something's Wrong,' and 'The Outlaws.' He is credited as a recurring cast member for the first seasons of 'Ted Lasso' before being promoted to a series regular status starting with season 3. In the second season, Colin seeks Dr. Sharon Fieldstone's help in gaining more confidence and becomes an important player in AFC Richmond's bid to win promotion.
In the third season, Colin starts the new campaign's first game playing for Richmond against Chelsea at Stamford Bridge in the West London derby. He exploits the space down the left flank to create a scoring opportunity that teammate Dani Rojas eventually converts. However, Colin is dropped to the bench in the third episode to accommodate the mercurial striker Zava in the starting lineup. Meanwhile, we also learn that Colin is secretly gay and hides his sexuality for the sake of his career. Colin is dating Michael, who he introduces to the team as his best friend. However, Trent Crimm later sees Colin and Michael making out in an alleyway, confirming that Colin is gay. Colin's reservations about his sexuality also explain his lack of self-confidence in the earlier seasons.
Is Colin Based on a Real Soccer Player?
Although 'Ted Lasso' does not feature any real actively playing footballers, it draws inspiration from real players to shape the storyline of several of its characters. For example, Roy Kent is loosely based on Roy Keane and Frank Lampard, while the newest addition to AFC Richmond – Zava, is seemingly modeled after Swedish superstar Zlatan Ibrahimović. Meanwhile, Colin, a Welsh left-winger playing in the Premier League, might be inspired by the likes of Fulham duo Harry Wilson and Daniel James. Like Colin, both Wilson and James are exciting dribblers of the ball known for their speed who have often struggled to nail down a spot in the starting eleven despite their talent. However, unlike Colin, neither Wilson nor James is gay in real life.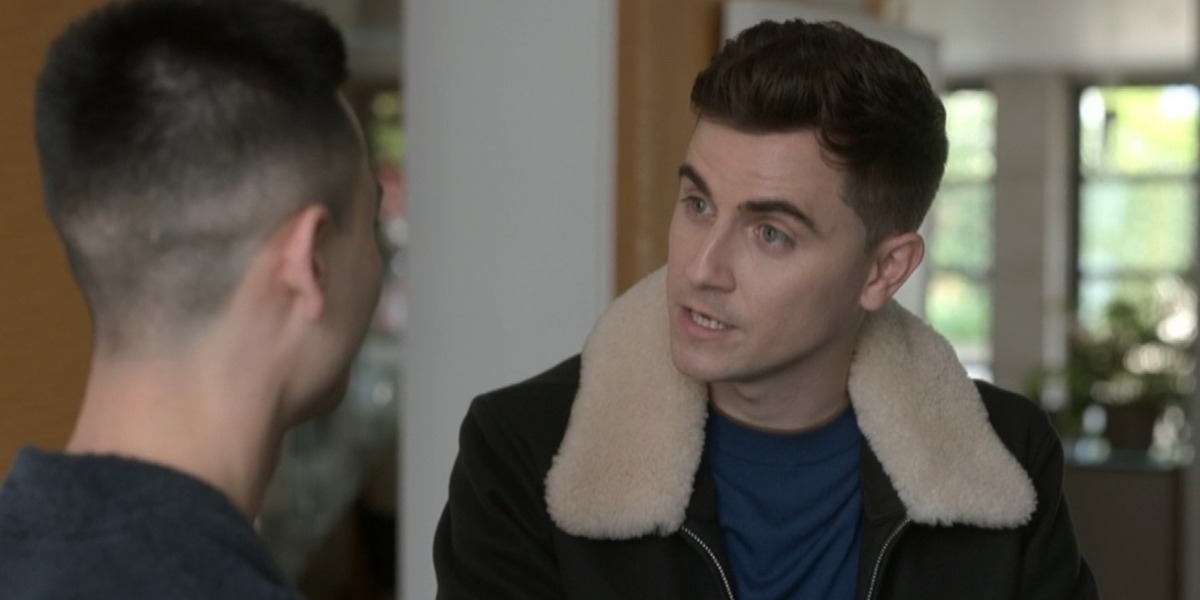 In reality, there is still a dearth of Premier League players who are openly gay. Due to the negative impact on several players' careers who came out as gay, the footballing landscape in England has had issues with LGBTQ+ representation in the sport. However, most recently, Jake Daniels, an English professional footballer who plays for Blackpool in the EFL Championship, publically came out as gay. Born on January 8, 2005, the eighteen-year-old Daniels made his senior debut for Blackpool in May 2022 before coming out as gay later that month.
Meanwhile, the former German left-winger Thomas Hitzlsperger is the only openly gay footballer to have played in the Premier League. Thus, Colin's character might be loosely inspired by Jake Daniels and Thomas Hitzlsperger. However, it is important to note that Colin is yet to accept his sexuality openly in front of the world. As a result, Colin's character allows the writers to address a long-neglected topic in the British soccer scene and bring its trademark positivity and charm to LGBTQ+ representation in the sport.
Read More: Who Plays Zava in Ted Lasso? Is Zava Based on a Real Footballer?