Apple TV+'s 'Ted Lasso' is a sports comedy series that presents a unique look at the world of English Football. The series follows Ted Lasso, an American football coach, as he takes charge of AFC Richmond, a Premier League club. The show's third season sees Richmond returning to the Premier League after spending a season in the Championship. However, the new season brings around plenty of shake-ups, including a new job for former reporter Trent Crimm and a new feud for Roy Kent. If you are looking for details about Trent Crimm's new job and Roy Kent's beef with him in 'Ted Lasso' season 3, here is everything you need to know! SPOILERS AHEAD!
What Is Trent Crimm's New Job?
Introduced in season 1 of 'Ted Lasso,' Trent Crimm is a reporter for The Independent who specializes in sports reporting and mostly covers the Premier League. In the series, actor James Lance ('Fate: The Winx Saga') essays the role of Trent Crimm. In season 1, Trent is a dedicated reporter who believes that AFC Richmond's appointment of American football coach Ted Lasso (Jason Sudeikis) will lead to the club's downfall. However, after meeting Ted and spending time with him, Trent slowly becomes one of Ted's biggest supporters. In the second season finale, Trent reveals that Nathan "Nate" Shelley (Nick Mohammed) reported Ted's panic attack during an important game for Richmond. Consequently, Trent is fired from The Independent for revealing the name of an anonymous source.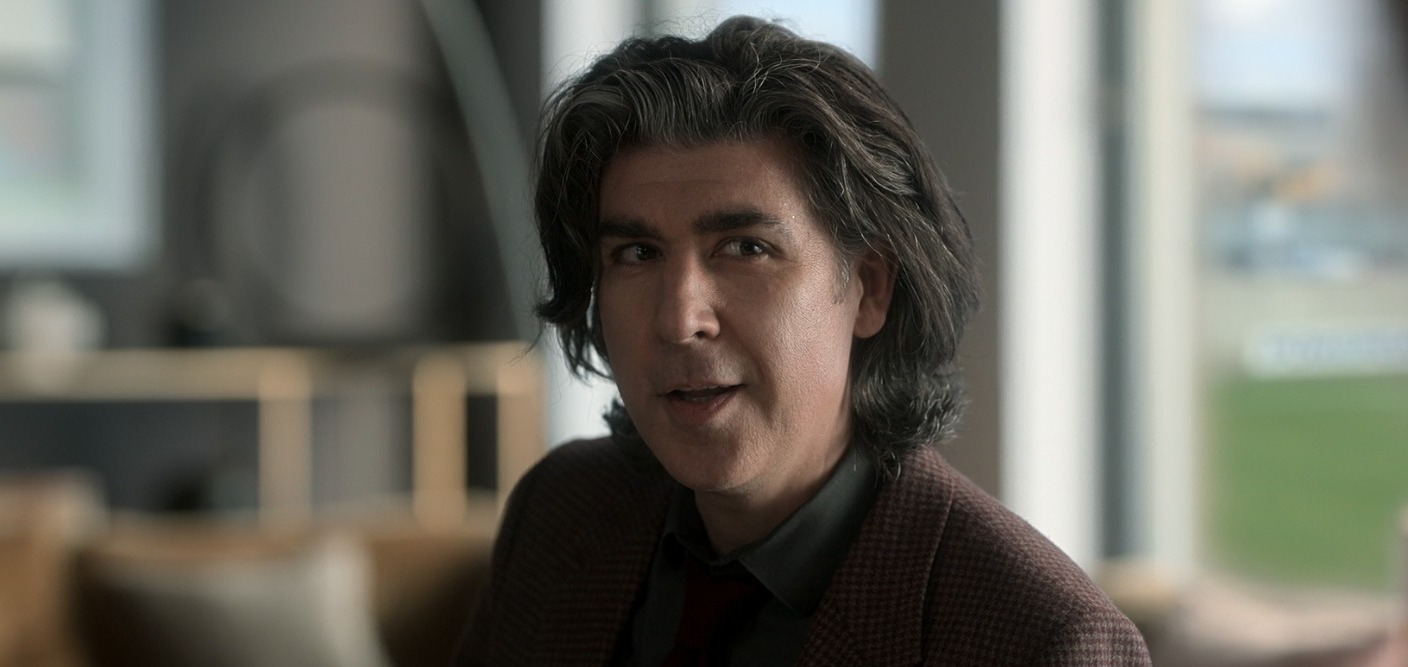 Trent is absent from the third-season premiere, with a new reporter taking his place at the press conferences at Nelson Road, AFC Richmond's home ground. In the second episode of season 3, titled '(I Don't Want to Go to) Chelsea,' Trent returns to Richmond with a new proposition. He wants to write a book about Richmond's season, the club's first in the Premier League after they were relegated after Rebecca took over the team's ownership and appointed Ted as manager. As a result, the third season will feature Trent as a writer researching his new book about AFC Richmond. Moreover, with actor James Lance prompted to a series regular status for season 3, we will see more of Trent Crimm – the writer, as opposed to the reporter we have come to know.
Why Does Roy Hate Trent?
Trent's new job means he will spend more time at AFC Richmond's premises and shadow the club's staff and players. However, Trent's arrival is not met with enthusiasm by anyone. Rebecca, Leslie, and Keeley are all not intent on letting Trent write a book about the club's season. However, Trent only secures the job after Ted is given the decision-making power. Nonetheless, Roy Kent's reaction to Trent's arrival at Richmond is unexpected. Roy not only insults Trent but also forbids anyone from speaking to the former reporter. Initially, it seems like Roy sees Trent as an outsider and wants to protect the team. However, the motivations behind Roy's hate for Trent seem far more personal than it appears on the surface level.
In the episode's final act, Ted forces Roy to hash out his differences with Trent, as their feud affects the team's morale. Roy speaks to Trent privately and reveals a newspaper clipping he carries in his wallet. Roy reads out the news article, a scathing review of his debut Premier League appearance at the age of just 17. Trent wrote the review, and the negative words deeply impacted Roy. As a result, Roy hates Trent for wrecking his morale as a young player. However, after Trent apologizes, Roy forgives him, and all is well between the two.
The subplot focusing on Trent and Roy's feud not only furthers their respective character arcs in a meaningful fashion but also highlights the media's influence on the sport of football. With the transfer fees for teenagers skyrocketing and several young talents failing to live up to their hype, the media plays an important role in shaping careers in the modern era of social media. The most notable example of the same is the media's bashing of England youngster Bukayo Saka after he missed a penalty during the UEFA Euro 2020 Finals. Hence, 'Ted Lasso' finds a meaningful way to explore the nuances of the footballing world through its characters without becoming preachy about the subject.
Read More: Why Did Roy Kent Leave Chelsea in Ted Lasso, Explained