The third season of Apple TV+'s sports comedy series 'Ted Lasso' sees AFC Richmond return to the Premier League under the guidance of American Football coach Ted Lasso (Jason Sudeikis). The second episode of season 3, titled '(I Don't Want to Go to) Chelsea,' sees the team preparing for their first game of the new season against heavyweights Chelsea FC. However, the two clubs also find themselves in a race to sign a world-class striker. Therefore, viewers must wonder about the result of AFC Richmond's game on and off the field. In that case, allow us to share everything you need to know about the ending of 'Ted Lasso' season 3 episode 2! SPOILERS AHEAD!
Ted Lasso Season 3 Episode 2 Recap
The second episode, titled '(I Don't Want to Go to) Chelsea,' opens with a look at Keeley's daily life as she runs the Keeley Jones PR agency. Keeley struggles to get her CFO, Barbara, and employees to open up. She leaves for a video shoot for a client but stops at the AFC Richmond office. Ted arrives in Rebecca's office and is greeted by Rebecca, Leslie, and Keeley. The trio is meeting with former The Independent reporter Trent Crimm. Trent wants to write a book about Richmond's season, and the trio leaves the decision to Ted, who readily agrees to let Trent follow the team.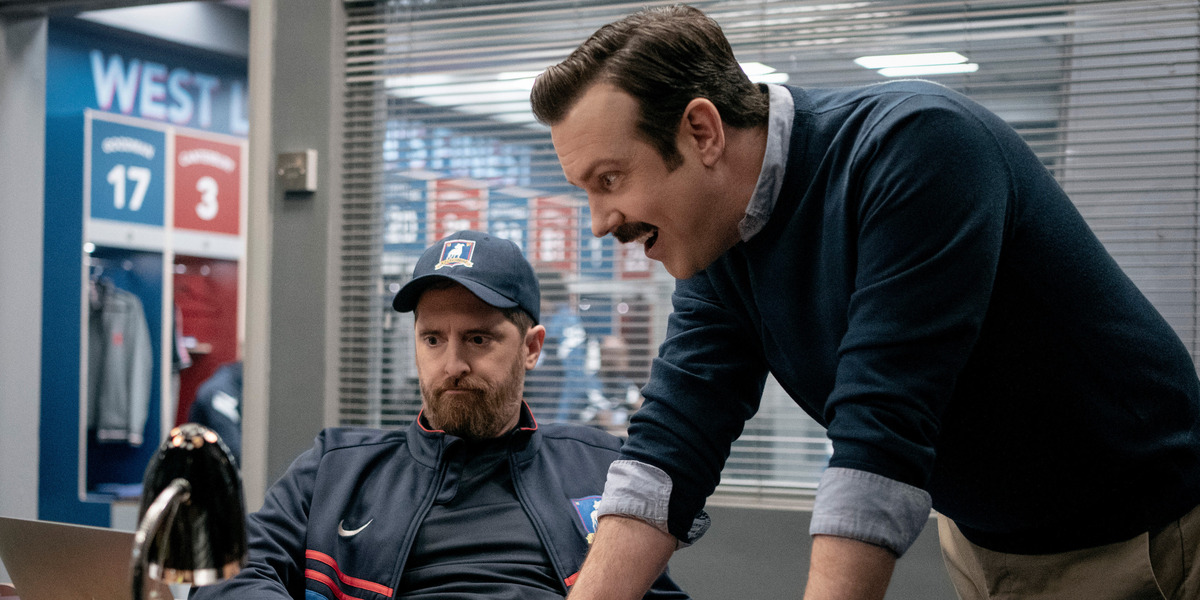 Leslie receives news of the mercurial striker Zava leaving Juventus before the start of the new season and becoming a free agent. Leslie and Keeley try to persuade Rebecca to sign Zava. However, Rebecca is only convinced after she learns that Rupert is also trying to sign Zava for West Ham United. Nonetheless, Zava is known for being a diva, and his notorious personality can be challenging to manage. Ted and Keeley talk about the latter's PR agency, and Keeley seeks Ted's advice about getting her colleagues to loosen up.
Later, Issac spots Roy and Keeley having an awkward conversation in a hallway. He deduces that Keeley and Roy have broken up. Issac shares the news with Jamie, and he talks to Roy. Although Roy thinks Jamie wants to pursue Keeley, Jamie tries to comfort Roy about getting dumped. Roy reveals that he broke up with Keeley but refuses to share the reason. In the dressing room, the players are upset about some rumor, and Ted suspects they are talking about Richmond potentially signing Zava. Ted also reveals that Trent Crimm is writing a book about the team, but the players are upset about Roy and Keeley's breakup.
Roy arrives in the dressing room and is infuriated by the gossip about his breakup. After Ted calms everyone down, Leslie brings Trent to the dressing room. However, Roy forbids anyone from talking to Trent. At her video shoot, Keeley meets Shandie, her friend from her modeling days. After seeing potential in Shandie, she offers her a job at her firm. However, when Shandie comes to the office for an interview, Barbara speaks to her rudely. Keeley tactfully handles the situation and shows Barbara her mistake. She encourages Barbara to believe in people and take a chance on them.
Leslie updates Rebecca about the Zava situation and reveals the player is keen on a move to London. Nonetheless, Zava has refused to meet with AFC Richmond but also isn't signing for West Ham. Instead, he is set to sign for Chelsea. Meanwhile, Trent struggles to fit in, and Roy continues to give him a cold should. The AFC Richmond players prepare for their first game back in the Premier League – a trip to their West London rivals Chelsea FC. At the Stamford Bridge stadium, the pundits expect AFC Richmond to start their season with a loss. In the stands, Leslie reassures Rebecca that Zava is headed for Chelsea and not West Ham.
Ted Lasso Season 3 Episode 2 Ending: Does Richmond Win Their First Match?
In the episode's final act, Roy returns to Chelsea for the first time since his retirement and receives a warm welcome. However, the crowd quickly moves on to celebrate the arrival of Zava, who is attending the game before signing his Chelsea contract. Rupert arrives in the stands and tries to sweet-talk Zava into joining West Ham. As a result, Rebecca is left frustrated. Moreover, AFC Richmond concedes a goal in the opening minutes but remains in the game because of their strong defense. Ted forces Roy to resolve his issue with Trent during the half-time team talk. Roy reveals the scathing newspaper article Trent wrote about his debut.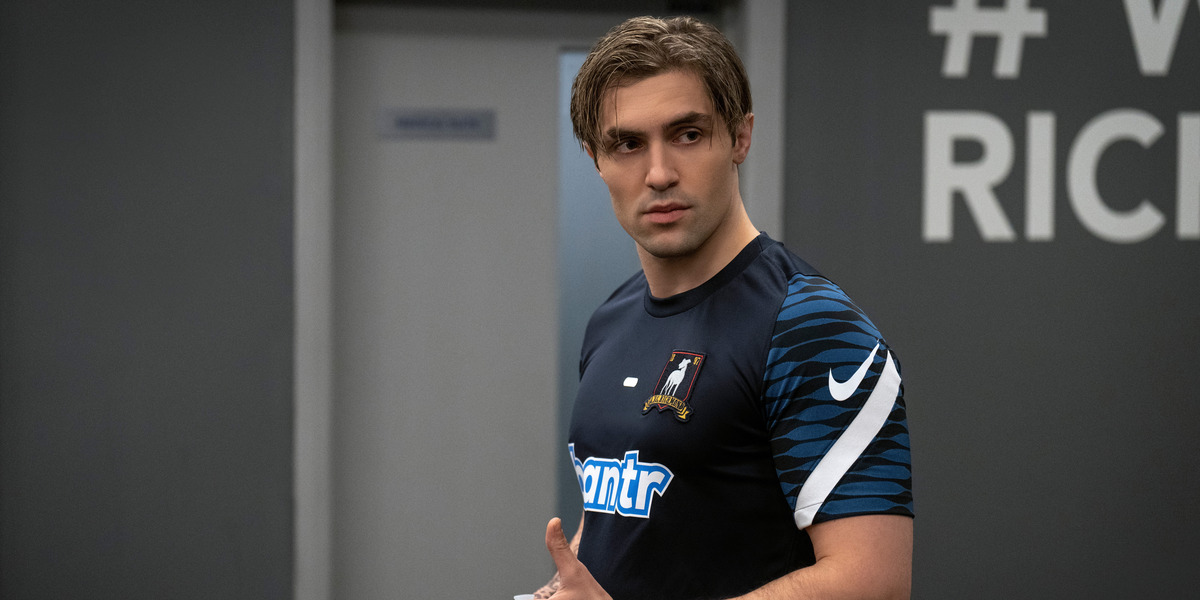 Trent apologizes to Roy, and they hash out their differences. With Jamie's idea, Richmond levels the score in the second half after Dani scores a header. Rebbeca reveals to Keeley how she first met Rupert and explains he is used to getting what he wants. Nonetheless, Rebecca speaks with Zava in a last-ditch effort to persuade him to sign for the Greyhounds. Richmond ends their game with a draw, restoring the team's spirits. After the game, Roy talks to Ted and laments leaving Chelsea too soon after realizing he could no longer compete in the league's top half.
Who Does Zava Sign For?
In the episode, AFC Richmond finds themselves in a three-way pursuit of the world-famous striker Zava. Chelsea is the favorite to sign the legendary striker, who is considered an asset despite being in the twilight of his career. However, Rupert's intervention seems to hijack Chelsea's deal for Zava, while Richmond isn't even considered a viable option by the talismanic forward. Nonetheless, Rebecca refuses to go down without a fight and talks to Zava. She barges into the men's restroom and urges Zava to sign for Richmond. Rebecca exclaims that Chelsea or West Ham do not need him as they are already great teams and will succeed with or without him.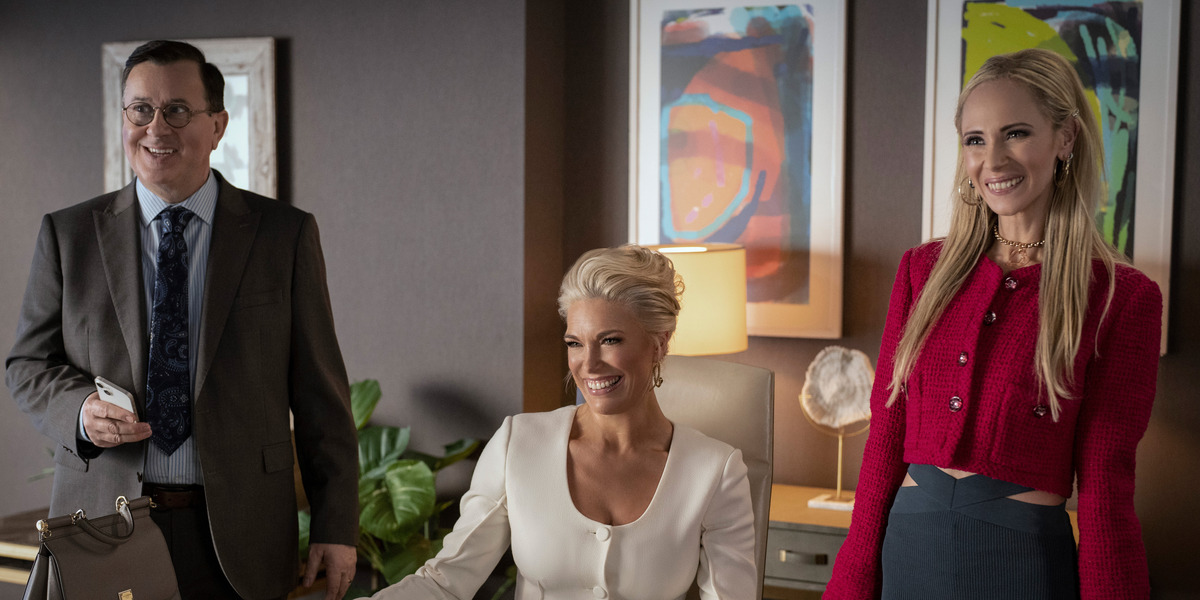 However, Richmond and Zava will mutually benefit from each other as the Greyhounds will allow the star player to prove he is still world-class. During his post-match press conference to announce his signing for Chelsea, Zava refuses to put ink to the paper. Instead, Zava speaks to the media and announces his desire to play for Richmond. Although Zava declaring he will play for Richmond is a big win for the club, the addition poses several juxtapositions for Ted and his team. Aside from the financial ramifications, Richmond's starting line-up already has two forwards in Dani and Jamie. Therefore, it will be interesting to see how Zava slots into his new team and whether his arrival upsets the team dynamics.
Read More: Ted Lasso Season 3 Episode 1 Recap and Ending, Explained