Apple TV+'s 'Ted Lasso' is a sports comedy series starring Jason Sudeikis as the titular American football coach who is appointed as the Head Coach of AFC Richmond, an English Premier League club. However, the series also focuses on the personal and professional lives of players and management members at Richmond. One of the fan-favorite relationships in the show is the gentle giant Roy Kent and the ever-effervescent Keeley Jones. As a result, the third season premiere episode gives viewers a real shocker with the revelation of Roy and Keeley's break up. If you are wondering why Roy and Keeley separated in 'Ted Lasso' season 3, here is everything you need to know! SPOILERS AHEAD!
What Happens Between Roy and Keeley?
In 'Ted Lasso' Keeley Jones (Juno Temple) is the public relations manager of AFC Richmond and a close friend of the owner, Rebecca Welton (Hannah Waddingham). At the show's start, Keeley is dating Jamie Tartt (Phil Dunster), the team's star forward and a loan player from Manchester City. Meanwhile, Roy Kent (Brett Goldstein) is initially the captain of AFC Richmond. Roy and Jamie often clash, and Keeley slowly becomes tired of the latter's childishness. After Keeley breaks up with Jamie, she is attracted to Roy, and they grow close to each other.
In the seventh episode, titled 'Make Rebecca Great Again,' Roy kisses Keeley after AFC Richmond's match with Everton. Towards the end of season 1, Roy and Keeley officially start dating. In season 2, Roy and Keeley are in a steady relationship. However, Roy has retired as a player and struggles to find a purpose in life. However, Keeley supports Roy and encourages him to become a pundit. Later, Roy quits his media job to become an assistant coach at AFC Richmond, joining Ted Lasso's coaching team. At the season's end, Roy tries to take Keeley on vacation after the team wins promotion to the Premier League. However, Keeley encourages Roy to go alone as she quits her job and starts her own PR firm.
Why Did Roy and Keeley Break Up?
The third season premiere, titled 'Smells Like Mean Spirit,' picks up during the final days of pre-season ahead of the new Premier League season. In the episode, Roy and Keeely do not appear together until the episode's final act. In the episode, Roy has taken over the responsibilities of formulating the tactics for AFC Richmond after Nate's exit. On the other hand, Keeley is drowning in work at her new PR firm. In the episode's final act, Roy and Keeley meet Phoebe and sit her down to deliver some shocking news. Roy and Keeley reveal they have broken up over the summer. However, Roy and Keeley do not give an exact reason for their separation apart from the time constraints created by their jobs.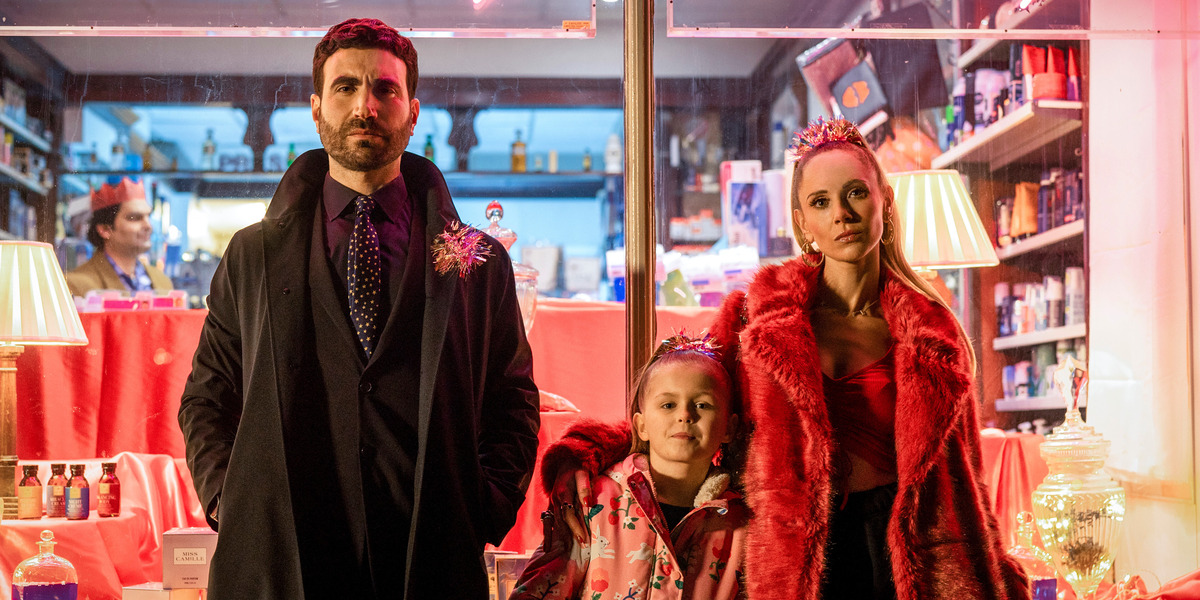 Phoebe understands the situation and points out that most relationships cannot survive a drastic career change. Roy and Keeley are going through career shifts and have little to no personal time, as evident in the third season premiere. Although Roy and Keeley's break up is heartbreaking, and it makes the most sense given the state of their lives. Moreover, with the couple's break up at the start of the third season, there is room for Roy and Keeley to get back together down the road. Roy and Keeley's relationship has been at the center of the narrative for two seasons. If the couple is indeed an endgame, separating them provides the writers interesting opportunities to explore them as individuals before reuniting romantically. Hence, viewers should not give up hope of seeing Roy and Keeley getting back together just yet.