Apple TV+'s 'Ted Lasso' is a comedy-drama series that borrows its heart from the interpersonal and mostly wholesome relationships between its main characters. Keeley Jones (Juno Temple) is one of the fan-favorite characters on the show, and her romantic life has been the focus of the show's first two seasons. However, Keeley explores new avenues in the third season following her breakup with Roy Kent. The fifth episode of the season hints at a new potential romance for Keeley as she grows close to venture capitalist Jack Danvers. Naturally, viewers must be curious to learn if Keeley and Jack will end up together. In that case, allow us to share our take on Keeley and Jack's romantic future in 'Ted Lasso' season 3! SPOILERS AHEAD!
Who Is Jack?
Jack Danvers is introduced in the fourth episode of season 4, titled 'Big Week.' In the series, South African actress Jodi Balfour plays the role of Jack. Balfour rose to prominence with her role as Gladys Witham in the Canadian drama series 'Bomb Girls.' Some viewers might recognize the actress from her performance as Jackie Kennedy in the historical drama series 'The Crown.' However, Balfour is best known for playing Ellen Waverly in the fellow Apple TV+ series 'For All Mankind.' In 'Ted Lasso,' Balfour's Jack is a venture capitalist who has invested in Keeley Jones' PR agency.
In the fourth episode, Barbara reveals that Jack, who is technically Keeley and her boss, is visiting London. She requests two tickets for the West Ham United vs. AFC Richmond game. Rebecca invites Jack and Barbara to her suite at the stadium. At the stadium, Keeley uses the restroom, and a mysterious woman helps Keely with a tampon. Later, that woman is revealed to be Jack. Keeley and Jack get properly acquainted with each other after the match. In the fifth episode, titled 'Signs,' Keeley and Jack discuss the strategy for their business, and Jack helps Keeley fire Shandy because of the latter's fiascos at work.
Will Keeley and Jack End Up Together?
In the fifth episode, Shandy leaves a baby goat inside Keeley's office as revenge for firing her. Keeley and Jack are the last ones left in the office and are forced to deal with the situation. Consequently, the ladies miss Richmond's match against Manchester City. After returning the goat to the animal wrangler, Shandy borrowed it from, Keeley and Jack decide to drink vodka and unwind. Eventually, Keeley and Jack discuss the former's break up with Roy Kent. However, Jack reassures Keeley that she deserves happiness. The episode's final moments show Keeley and Jack hooking up. Thus, the ending hints at a romantic future for Keeley and Jack.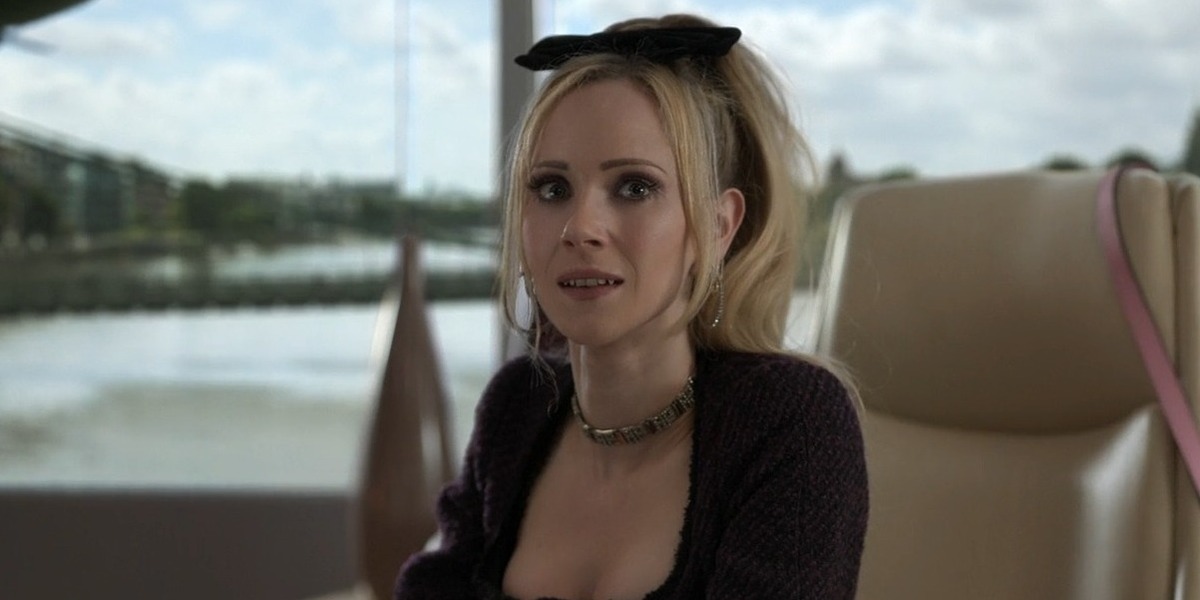 Meanwhile, the episode's final moments are abbreviated by Ted's pep talk in which he mentions everyone deserves love despite getting heard. Roy's reaction to these words implies that Keeley hurt him, leading to their break up. In the second episode, it is revealed that Roy broke up with Keeley over the summer. However, a reason for their separation is not mentioned. However, Keeley is extremely shaken up after the breakup, and a quick fling with Jack could help her move on.
Moreover, Jack is technically Keeley's boss, making a relationship between the two would be inappropriate. Therefore, it is unlikely that Keeley and Jack will share a romantic relationship. However, albeit brief, Keeley's romance with Jack could provide the former with a much-needed journey of self-exploration following her devastating breakup. Lastly, most fans are still pinning hope for Keeley and Roy to reunite with each other. Hence, only time will provide clarity over Keeley's romantic future and whether it lies with Jack or Roy.
Read More: Why Did Zava Retire? Is Maximilian Osinski Leaving Ted Lasso?