Apple TV+'s 'Ted Lasso' is a light-hearted and feel-good sports comedy series that deals with those involved with AFC Richmond, a Premier League club coached by the titular coach. In the third season, Keeley's storyline receives key focus as she steps outside Nelson Road Stadium, seeking to establish her own PR Firm. Along the way, Keeley starts a romantic relationship with Jack Danvers after her break-up with Roy Kent. However, the eighth episode highlights the cracks in Keeley and Jack's relationship following a scandal that deeply affects Keeley. If you are wondering whether Keeley and Jack break up in 'Ted Lasso' season 3, here is everything you need to know! SPOILERS AHEAD!
What Happens Between Keeley and Jack?
Jack Danvers is introduced in the fourth episode of 'Ted Lasso' season 3. Jack is a venture capitalist who has invested in Keeley's PR firm. Keeley meets Jack for the first time during the big match between AFC Richmond and West Ham United, coached by Nathan "Nate" Shelley. In the following episode, Keeley is forced to fire her friend, Shandy, and receives encouragement from Jack. After Keeley fires Shandy, the latter leaves a baby goat in the office, which causes a problem for Keeley and Jack. After returning the baby goat to its owner, Keeley and Jack share a bottle of vodka and discuss their previous relationships.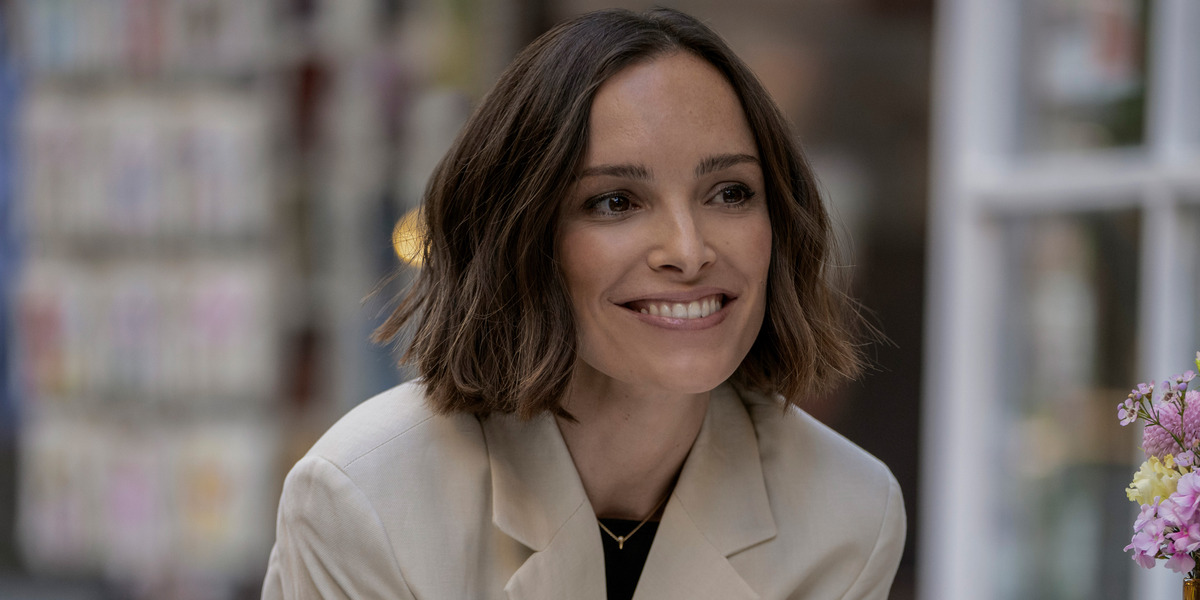 Eventually, Jack and Keeley hook up, confirming their romantic interest in each other. In the seventh episode, Keeley is overwhelmed by Jack's constant romantic gestures. However, on Rebecca's suggestions, Keeley speaks with Jack and resolves the issue. However, Rebecca warns Keeley to be weary of Jack. Later, Jack announces her and Keeley's relationship in front of the entire office, making things official. In the eighth episode, Keeley is shocked to learn that a masturbation video she sent one of her partners years ago has leaked on the internet. While Jack is supportive of Keeley and promises to take care of the matter, Jack's stance offends Keeley, leading to an argument between the two.
Do Keeley and Jack Break Up?
In the eighth episode, titled 'We'll Never Have Paris,' Jack wants to introduce Keeley to her family at an upcoming polo event. However, Keeley's world is shattered after she discovers a sexual video from her past has surfaced online, along with leaks from other celebrities. Jack decides to deal with the situation and has a statement drafted for Keeley from her lawyers. However, Keeley becomes upset when the letter wants her to apologize for the video. Later, Jack cancels her and Keeley's visit to the polo event and refuses to acknowledge Keeley as her girlfriend in front of her college friend.
Ultimately, Keeley voices her displeasure about Jack wanting her to apologize for the video. Keeley makes a firm stand as she is not ashamed of her sexuality. Although Keeley was a professional model in the past, and there are several nude photographs of her online, they were released with her consent. Conversely, the leaked video violates Keeley's privacy, and she shouldn't need to apologize for it. However, Jack feels differently, and the argument between the couple gets out of hand. In the end, Jack leaves Keeley's apartment and does not return. Hence, it seems like Keeley and Jack have ideological differences.
Moreover, Jack appears embarrassed by Keeley's video and her overall comfort with her sexuality. As a result, Keeley and Jack are clearly not meant for each other, and their relationship crumbles due to their difference of opinion. In the ninth episode, Jack ghosts Keeley and hasn't replied to any of her texts. Sometime later, Jack messages Keeley revealing she will remain in Argentina for the next few months. Keeley considers the message as the confirmation of their relationship ending. She also announces the news of her break up to Rebecca and Leslie.
Read More: Ted Lasso's Mustache Origin, Explained