Created by John Requa and Glenn Ficarra ('This is Us'), Paramount+'s 'Rabbit Hole' is an action thriller series exploring corporate espionage. It stars Kiefer Sutherland as John Weir, an expert in deception and spying, as he is framed for murder. As the narrative progresses, John tries to evade the FBI and find the shadowy figures trying to destroy him. In the process, we learn more about his past, especially his relationship with his father. Since John is deeply affected by his father's fate, viewers must be wondering what happened to him. In that case, allow us to share everything you need to know about John's father in 'Rabbit Hole.' SPOILERS AHEAD!
What Happened to John's Father?
In 'Rabbit Hole,' John Weir (Kiefer Sutherland) is the protagonist who is skilled in corporate espionage. John takes on clients who pay him to gain a competitive advantage over their rivals. However, John harbors a traumatic past that is connected to his father. As the narrative progresses, we learn more about John's relationship with his father, Ben. Flashbacks reveal that John lives with his father and mother in a house on the outskirts of New York City. John's father was loving and paid attention to his son. As a child, John enjoyed spending time with his father and went on hunting trips together. However, Ben became paranoid over time, affecting his relationship with his wife. Eventually, Ben's relationship with his mother reached a breaking point, and they decided to separate.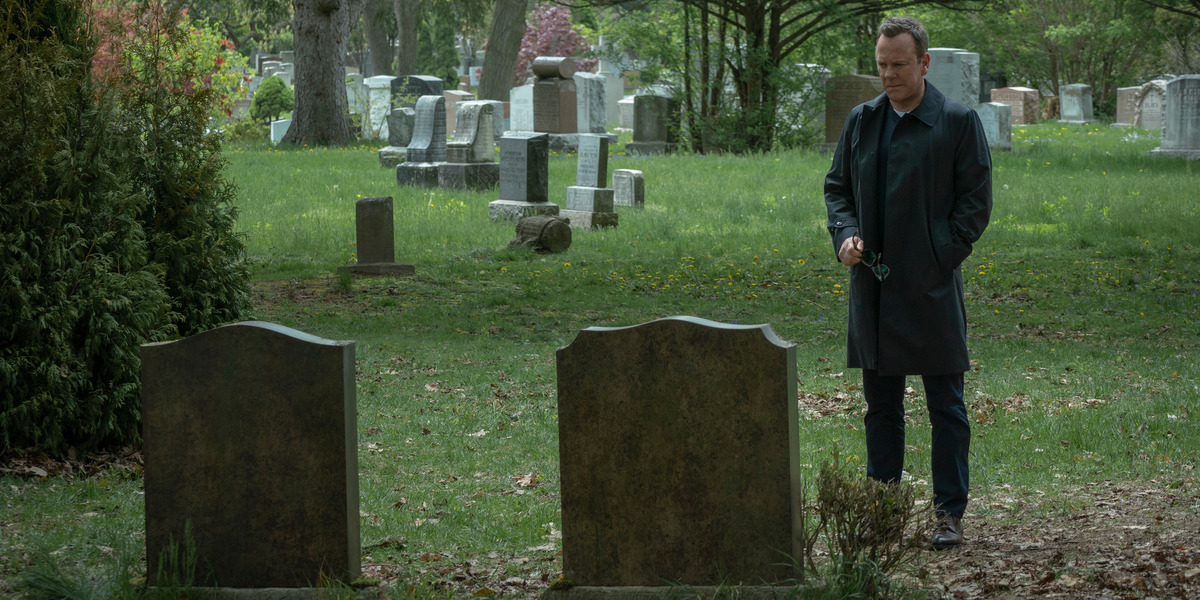 In the second episode, titled 'At Any Given Moment,' Ben breaks the news of his separation from his wife to a young John. He asks John not to blame his mother and wants his son to have a bright future. However, Ben reveals that he will no longer be seeing his son, at least for some time. Later in the episode, we see flashbacks that depict Ben's funeral. We see a young John grieving his father's death. However, John refuses to attend the funeral and runs away. Therefore, the series leads viewers to believe that Ben died sometime after separating from his wife and son. However, the ending of episode 2 throws viewers a curveball by revealing Ben's true fate.
How Did John's Father Die in Rabbit Hole? Theories
The first episode establishes that John's father played an important role during his childhood. John is attached to his father, and his affection is reflected in the flashback sequences of Ben's funeral. However, Ben's death greatly impacts John and likely shapes his worldview as an adult. In the second episode, we see a series of flashback sequences that depict Ben's marriage seemingly ending, and it causes him to separate from his son. However, the sequence then jumps to Ben's funeral, fragments of which we saw in the first episode. In the final moments of episode 2, a flashback shows a young John running into his father's study room. However, Ben dies by suicide after shooting himself in the head.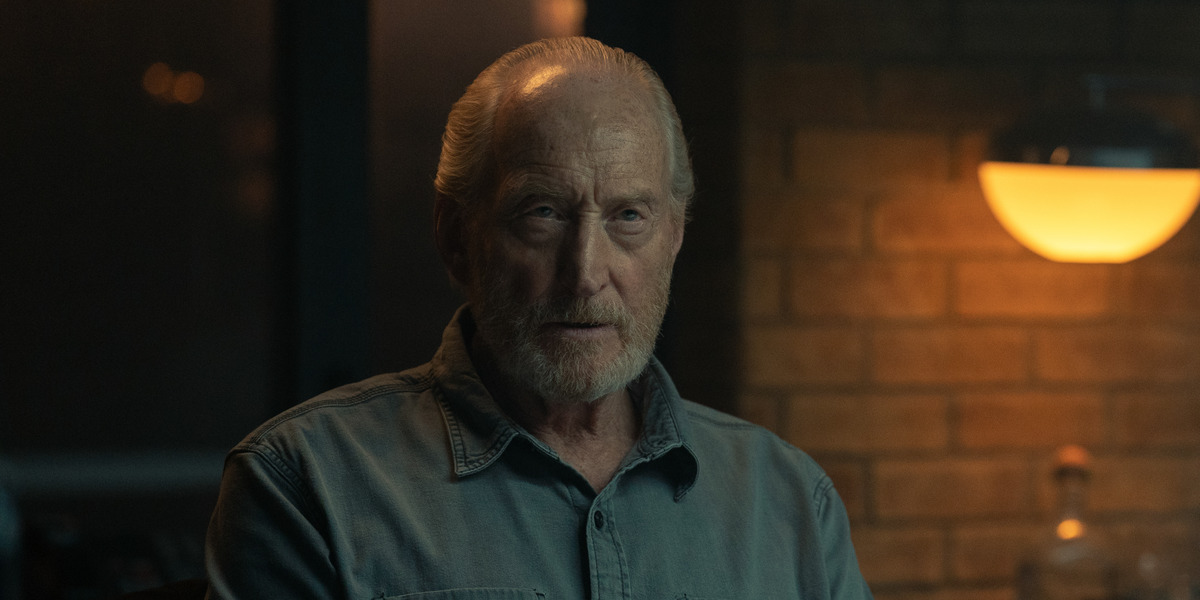 The revelation of Ben's death by suicide explains John's traumatic memories. Nonetheless, the final scene reveals that Ben is still alive. In the last scene of the episode, John and Hailey return to John's childhood home. John and Hailey are expecting to find only Edward Homm at the house. However, Homm is not alone, as a mysterious man prepares to torture him. The man reveals himself only to be identified by John as his father. In the series, actor Charles Dance, best known for essaying the role of Tywin Lannister in the HBO fantasy series 'Game of Thrones,' plays Dr. Ben Wilson, aka John's father. Ultimately, John's father did not die and likely faked his death. His paranoid behavior suggests that some shadowy figures were after him. It would also explain why Ben distanced himself from his wife and son. Moreover, the trauma of watching his father kill himself only to learn that it was a fake death may have resulted in John's own paranoid behavior and distrust.
Read More: Who Is Miles Valance? Why Did He Kill Himself in Rabbit Hole? Theories