The drama and romance seen in Max's 'Deane's Dynasty' are some of the show's most captivating points. After all, the reality series features some of the most popular names in Thailand's entertainment industry, and their lives outside of the public eye have become a major point of interest for the audience. This is even more true for Ploy Chermarn, whose partnership with Claudine Atitaya Craig is something viewers cannot help but follow with bated breath, especially due to both of their preferences to keep the details of their personal lives private. But are the two together even now, or have they separated for good? Well, here is what we know about the same!
Ploy and Claudine's Journey
Ploy Chermarn and Claudine Atitaya Craig's relationship started sometime in early 2022 when the two met while working together on a project. While talking about her love life with Lydia Deane and Aerin Yuktadatta, Ploy shared that her partner had long been a fan of hers. Apparently, Claudine came across her work at the age of 15 and became a huge fan. "The day we met, my manager told me that she [Claudine] really admired me," Ploy recalled.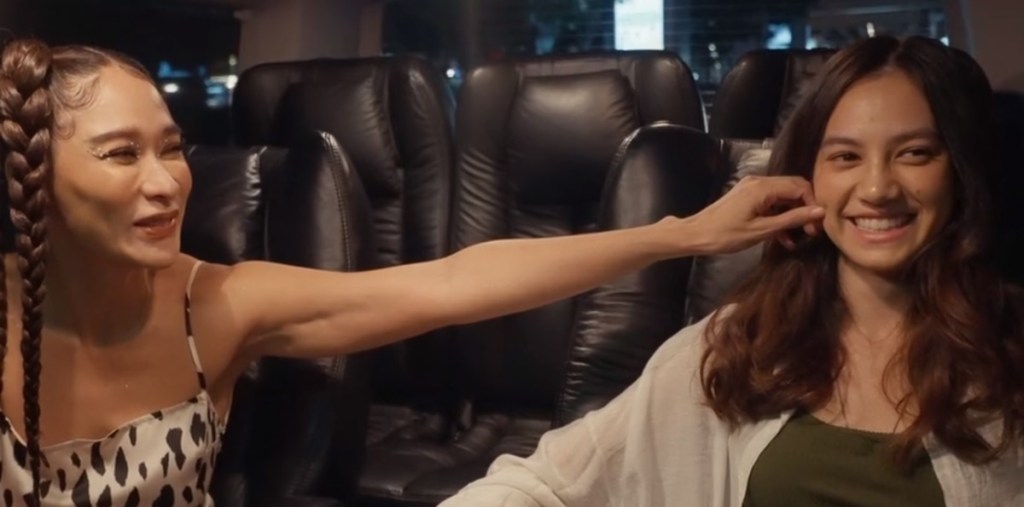 "When we met, she started crying," Ploy explained to her friends. "She told me she had grown up and went to university, but I was constantly on her mind, so we decided to start seeing each other, and we have been together ever since." The whole story certainly felt like a modern-day fairy tale, having come to life, with Claudine getting to date the celebrity she had likely crushed on for years. That said, the 17-year age gap between her and Ploy did seem to stand out to some, including Ploy herself."
Even in the Max show, Ploy confessed that while she did hold much affection for Claudine, she often felt that they had many different lifestyles. While Ploy preferred an early morning, Claudine's work often involved late nights, given her profession as a DJ. Additionally, Ploty confessed that she did not often attend her partner's events as the crowd there was not one that she felt she could mesh with easily. Moreover, even though Claudine accompanied the whole group to Phuket, Thailand, she preferred not to be in front of a camera.
Are Ploy and Claudine Still Together?
As of writing, Ploy Chermarn and Claudine Atitaya Craig are not together. The reports of them breaking up started emerging in March 2023, with speculations that they had broken up just about a year after dating. While the two have yet to share the reasons behind their break up, the relationship did allow Ploy to come out of the closet and be proudly open about her being a part of the LGBTQ+ community.
Since her break up with Claudine, Ploy has moved on and is now dating Tong Twopee, a young rapper who is often referred to as TheKid from "Southside." Given the fame that both of the partners in this relationship enjoy, their life has also become a massive subject of interest for those who like to be updated about the Thai entertainment industry. Just how the two came to be remains unknown, but their affection for each other is undeniable.
Both Ploy and Tong were delighted to spend their recent birthdays with each other and have been quite open about their love on social media, which certainly makes their fans quite happy. As for Claudine, it does not seem like the DJ is dating anyone currently and likely prefers to keep the details of her personal life private. Nevertheless, it is evident to see that all the involved parties are thriving in their lives, and we hope that their happiness and joy only increases as each day passes by.
Read More: Are Lydia and Matthew Deane From Deane's Dynasty Still Together?