Co-directed by Murat Saraçoglu and Evren Karabiyik Günaydin, Netflix's 'Make Me Believe' (also titled 'Sen İnandır') is a romantic drama movie. It follows Sahra and Deniz, two individuals with distinct personalities and a shared past whose lives collide due to the meddling of their grandmothers. The Turkish film is set in some scenic coastal locations, which add life to the drama between Sahra and Deniz. As a result, viewers must be curious to learn when and where 'Make Me Believe' takes place. SPOILERS AHEAD!
Make Me Believe Is Set in Çanakkale Province
'Make Me Believe' is the story of Sahra and Deniz, two adults who are brought together by the meddling of their grandmothers. The film begins with the duo visiting their grandmothers. However, we later learn that Sahra and Deniz grew up together in the same town as next-door neighbors. The story is primarily set in the present day and follows the lives of Sahra and Deniz as they navigate the complexity of their relationship. We learn that Sahra and Deniz were once very close and had a crush on each other. However, the movie does not feature any flashbacks to their teenage years. Thus, the film mainly takes place in the year 2023. Furthermore, the magazine covers and dialog suggest the movie's events occur during the Summer of 2023.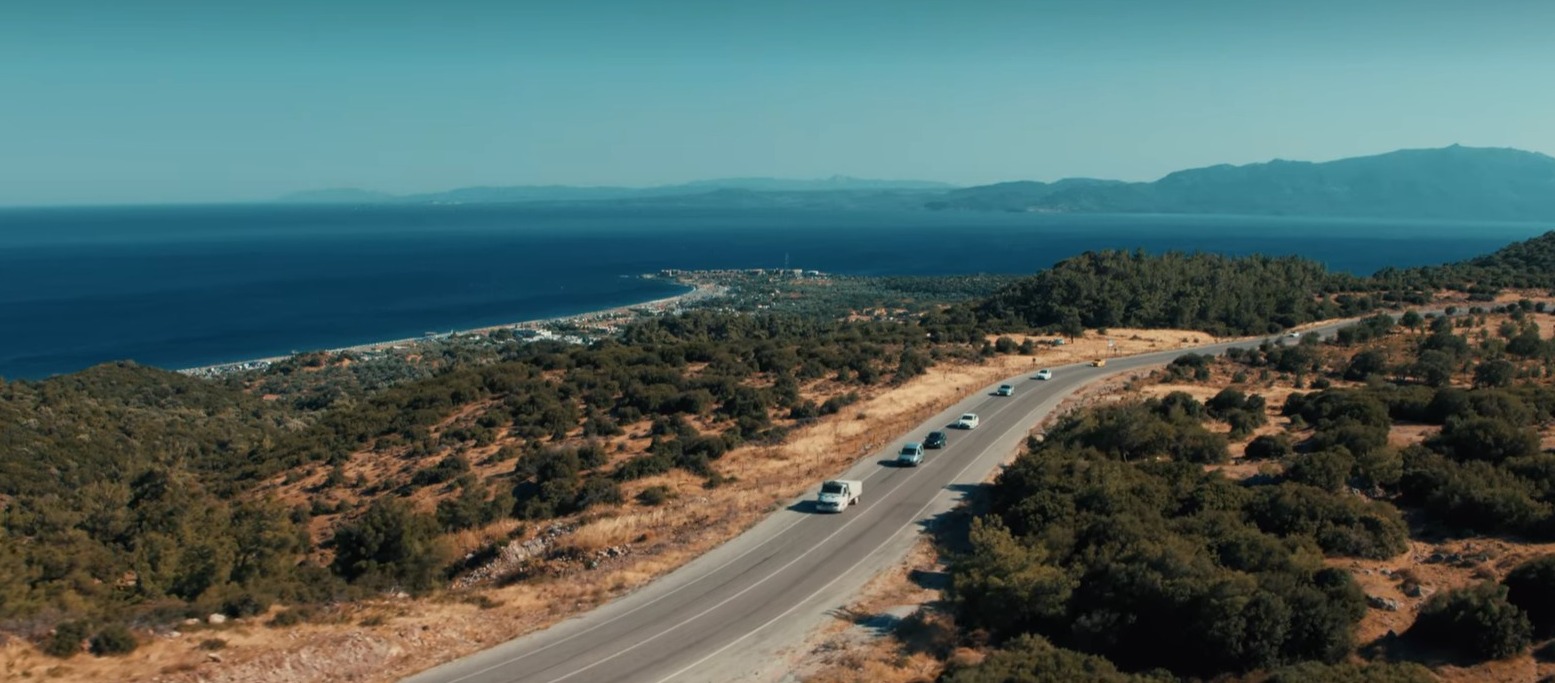 The movie features some beautiful locations from the Turkish coastline. However, the exact town or locality where the movie is not directly mentioned on the screen or through dialog. Nonetheless, the locations that feature in the film indicate that the story takes place in the Çanakkale Province of Turkey. It forms the northwestern part of Turkey, and its coastline touches the Dardanelles Strait, which connects the Sea of Marmara to the Aegean Sea. It is one of the most prominent viticulture and winemaking provinces in Turkey. Çanakkale, the main town in the province, was once the urban center of the ancient city of Troy. As a result, the city has a rich history and culture, which is reflected in the locations that the characters visit.
Some portions of the movie occur in Assos, an ancient Greek city near today's Behramkale, a village in the Ayvacık District of Çanakkale Province. Assos primarily serves as the backdrop for Sahra's magazine cover photoshoot. Lastly, Sahra and Deniz are both stated to be based out of Istanbul, the most populous European city. After their falling out, Sahra returns to Istanbul, where she works at a magazine. The film's climax takes place in the city. It is known for its historical significance, architectural structures, food, and vibrant nightlife. Ultimately, the movie uses different settings across Turkey to root its story in the country's magnificent scenic beauty, adding to its visual appeal.
Read More: Where Was Netflix's Make Me Believe Filmed?