Romance has its language and lovers their world. 2000 was a good decade for the romantic genre with superstars like Brad Pitt and Ryan Gosling trying their hand in such plots. For even if a performer is known for a particular style of acting like action or thriller he/she inevitably accepts one romantic script to explore his/her versatility. And if you're Ryan Gosling people have to kick you out from romantic movies. Jokes aside, following is a list of top romantic films of the 2000s that told love stories in myriad of ways. Go through it and tell us if we have missed any. Cheers.
20. My Sassy Girl (2001)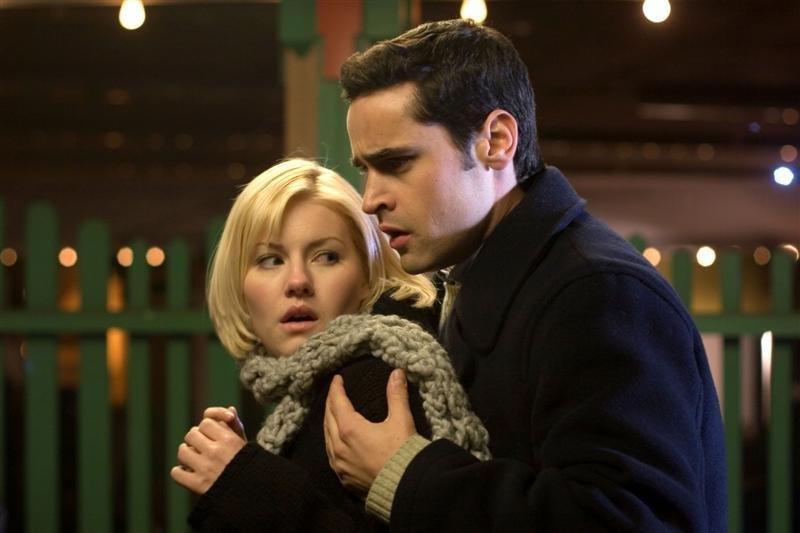 Jordan after losing her longtime boyfriend Jordan has lost her purpose in life. She roams around drowning herself in alcohol and hits on random guys. On this crazy spree, she meets Charlie, a headstrong and determined guy who has set up his life and is pretty clear about what he wants in life. Jordan enters like a storm in his life and destroys all his preconceived notion about life and love. Even though they are nothing like each other, they end up they end they are attracted by a strange force which forces them to consider if it is destiny which wants them together.
Read More: Best True Story Movies of All Time
19. Atonement (2007)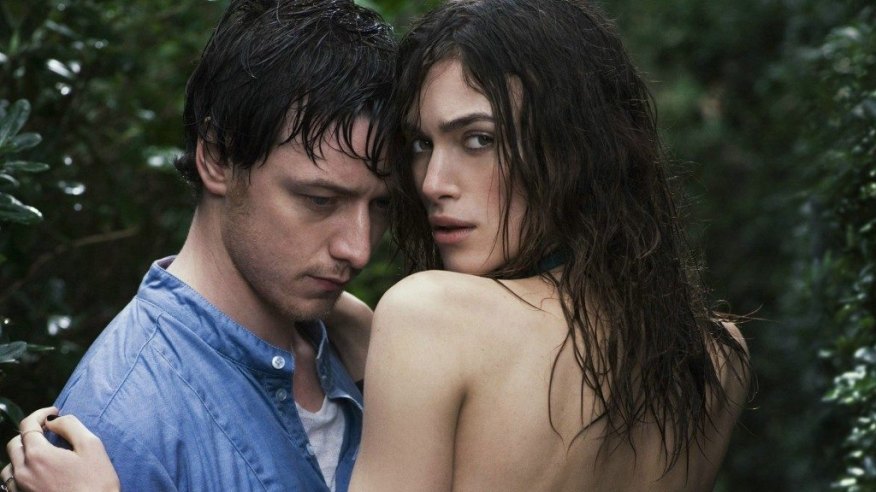 Robbie is the servant of a wealthy estate and is in love with the lady of the house Cecilia. However the younger sister of Cecilia, Brione is in love with Robbie, and when she sees them together, her heart breaks into pieces. In childish revenge, she blames Robbie for having sexually molested her sister which results in him getting thrown out of the house. Several years later Robbie has joined the British army and is serving in World War II. Brione is still repenting her decisions, and Cecilia is awaiting her beau's return. Will these three lost lovers ever find the way to true love or will the world war destroy yet another divine love story?
Read More: Best Spy Movies of All Time
18. The Notebook (2004)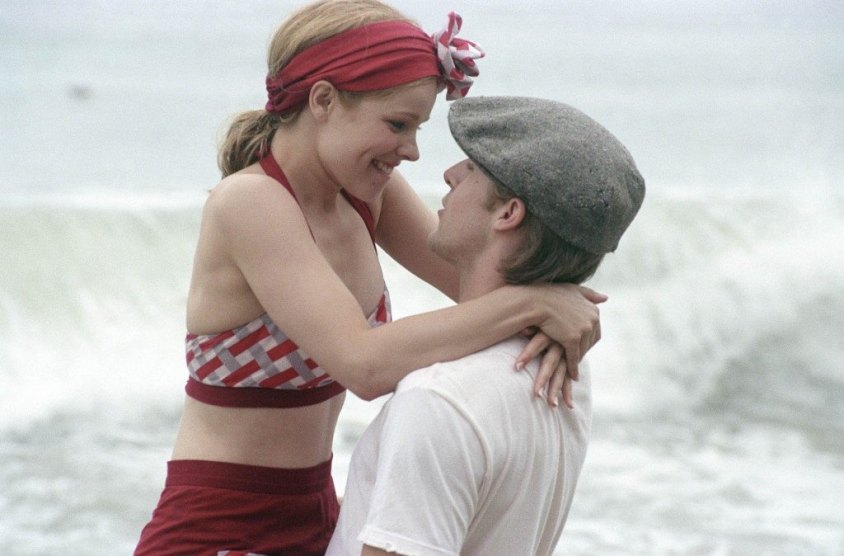 What if you lose all your memories including of the one you loved with all your heart? Allie is an old woman who has forgotten about her star-crossed love Noah due to Alzheimer's. An old man himself Noah comes every day and tells her the story of two star-crossed lovers Allie and Noah. Through his Notebook, Noah once again makes that divine love alive by telling her the story every day for the rest of their lives. A classic Nicholas Sparks story of a rich girl falling for a poor but smart guy, The Notebook is a romantic masterpiece of the 2000s.
Read More: Best Hipster Movies of All Time
17. Blue Valentine (2010)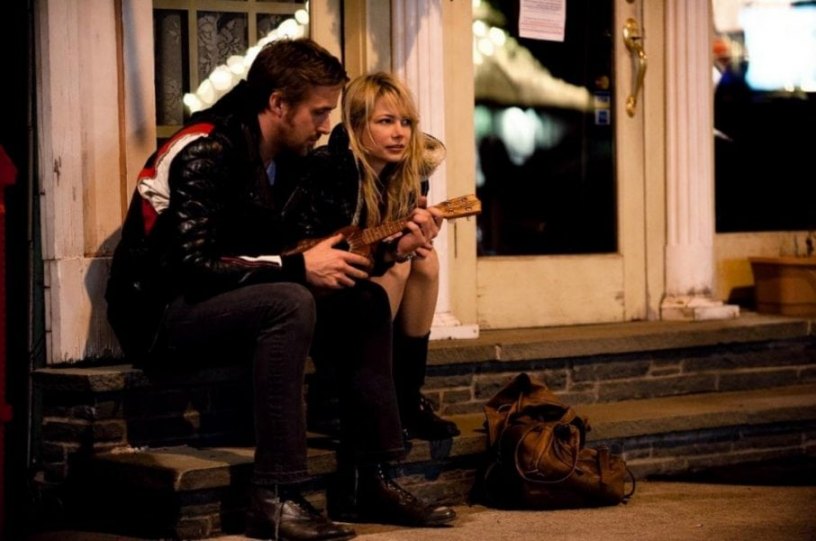 Dean and Cindy are a young married couple with a daughter named Frankie. Dean is a painter and likes to stay at home and take care of Frankie. Cindy is a nurse who works hard and thinks Dean can do a lot better if he tries. Due to their sordid past and loveless childhood, both of them have started drifting from each other. To refind themselves and their love for each other the couple decides to leave the house for a drive. Can they rekindle the magic once again?
Read More: Brain Teaser Movies With Answers
16. P.S. I Love You (2007)
It is said that love lives on even after death. Proving this adage in a beautiful way this movie deals with the hard truth of letting someone go. After her husband dies due to a Brain Tumour Holly loses all hope and starts living in seclusion. It is not long however when she starts receiving letters from her late husband Gerry directing her to do certain things and activities. In this sojourn of Holly of acceptance and individuality, she realises that love is always with her and will never leave. A perfect romantic movie for those who have lost their love.
Read More: Best Kidnapping Movies of All Time
15. A Walk to Remember (2002)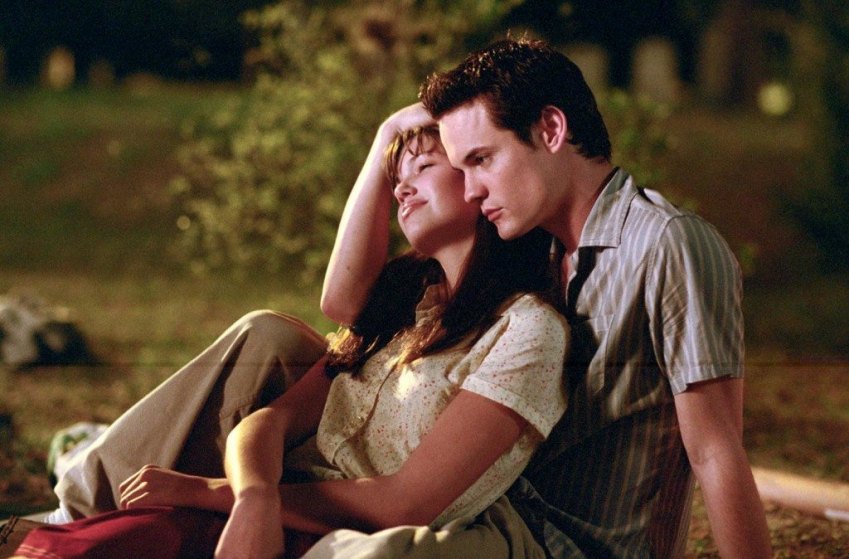 Though Mandy Moore's career has been a rocky one, A Walk to remember proved to be an early success for her and a memorable addition to the romantic genre. Landon, a carefree and rude teenager, is given a punishment to do community service by his school. Along with that the Casanova of the school also has to participate in the school play during which he meets the reverend's daughter Jamie. Jamie is a simple, beautiful and God fearing girl who doesn't want any distractions in her life. However, love has other plans for this couple. When Landon and Jamie finally fall for each other Landon finds out that Jamie only has a few years to live. In the wake of this surprising revelation will Landon stand by her love or run away as he always does?
Read More: Best Directorial Debuts of All Time
14. Keith (2008)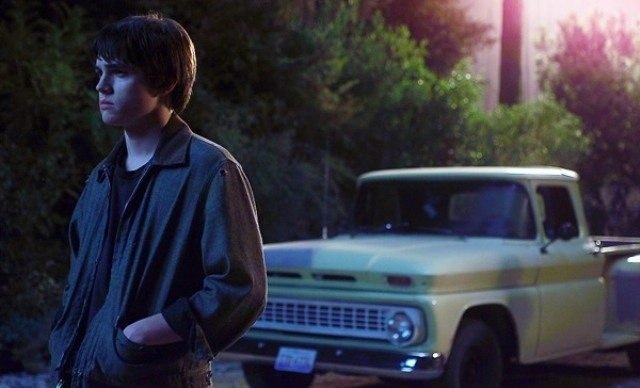 Natalie is a teenager who has everything figured out. She is the most popular girl in the school. She is smart, good looking and has a scholarship to one of the best colleges she can afford. However, when Keith enters her life all her planning goes out the window. With her secretive and enigmatic charisma, Keith puts a spell on Natalie. The more Keith goes away from her, the more she is attracted to his solitude. What is Keith's secret and will that mean the end of their strange relationship?
Read More: Best Movie Monologues of All Time
13. Pride & Prejudice (2005)
Well, who doesn't know about this one? That was rhetorical. Based on the world-famous novel of Jane Austen, Pride and Prejudice, this movie is an existential enquiry into love and if it is affected by social status. It inquires whether there is such a thing as superior birth and whether love truly knows no bounds of caste, colour, and religion. Elisabeth Bennett is a stubborn, beautiful and headstrong girl who will only marry the one who she falls in love with. Guy Darcy is an equally stubborn yet shy gentleman of noble birth who thinks he is superior to everyone around him. When the two meet sparks fly away, as a tussle begins between their ideologies. However, with time they realise that both of them are wrong and the moral of life is that love is superior to every one of our beliefs and feelings.
Read More: Best Drug Movies of All Time
12. Let the Right One In (2008)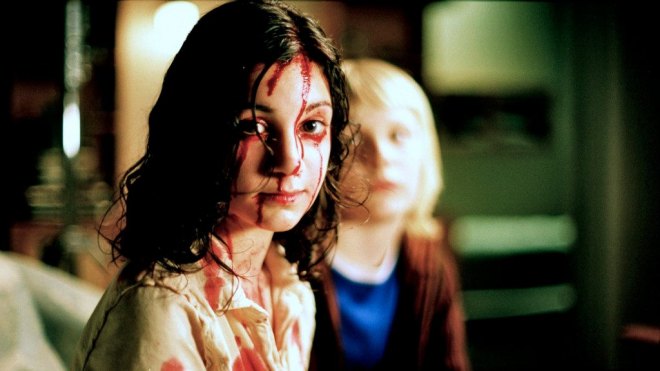 Oskar is a skinny and introverted 12-year boy who lives with her mother in Western Stockholm. He is regularly bullied by his classmates, and the absence of his father has complicated his life. Daydreaming about taking revenge on his bullies Oskar stumbles upon Eli, a girl of his age who seems to be an extreme introvert just like him. Infact, she doesn't get out of her home and doesn't come out in sunlight. Oskar falls in love with the mysterious girl but soon realises that she has a dark and mysterious past. Will the secret that Eli is holding change the dynamics of their relationship or will vengeance finally prevail?
Read More: Best Holocaust Movies of All Time
11. Definitely, Maybe (2008)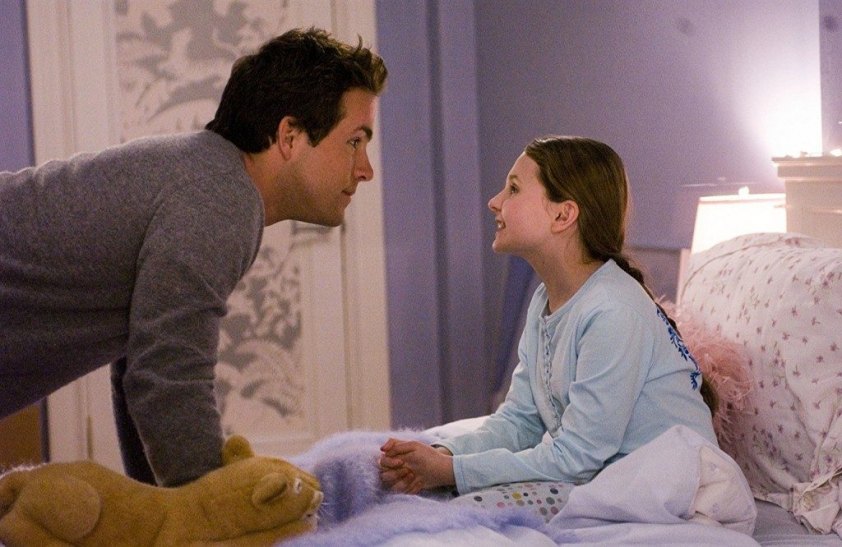 A political consultant Will Hayes is on the verge of a divorce and is trying to spend as much time as possible with his little daughter Maya. When ten-year-old Maya asks him about his love life and how he met her mother, Will starts an elaborate story of love, loss and some mistakes. Depicted in flashbacks, Will's love life seems to have been complicated and full of bends and turns for he can never seem to make up his mind about one girl. Sometimes the girl leaves him, and sometimes he leaves her. However, due to his daughter, he has one last chance to find the love of his life. On her daughter's insistence, he is again standing on the door of the mysterious third girl who he could never get.
Read More: Heartbreaking Romantic Movies of All Time
10. Once (2007)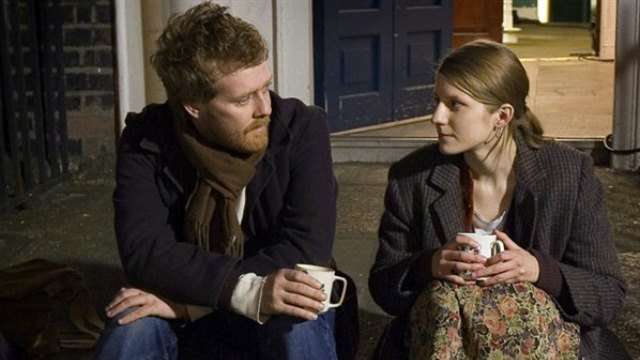 Set in Dublin, 'Once' tells us about a repairman, who has been waiting for his break in music industry, and a female immigrant, who earns by selling flowers, collaborating together to live their dreams of making it big in music and how they slowly fall in love for each other. The film does not even name its characters, still gives us a piece which is too magical — and painful — to be forgotten. Glen Hansard and Markéta Irglová are superb as the lead pair and John Carney makes a film for which Ireland will be remembered by many.
Read More: Best Teen Movies of All Time
9. 500 Days of Summer (2009)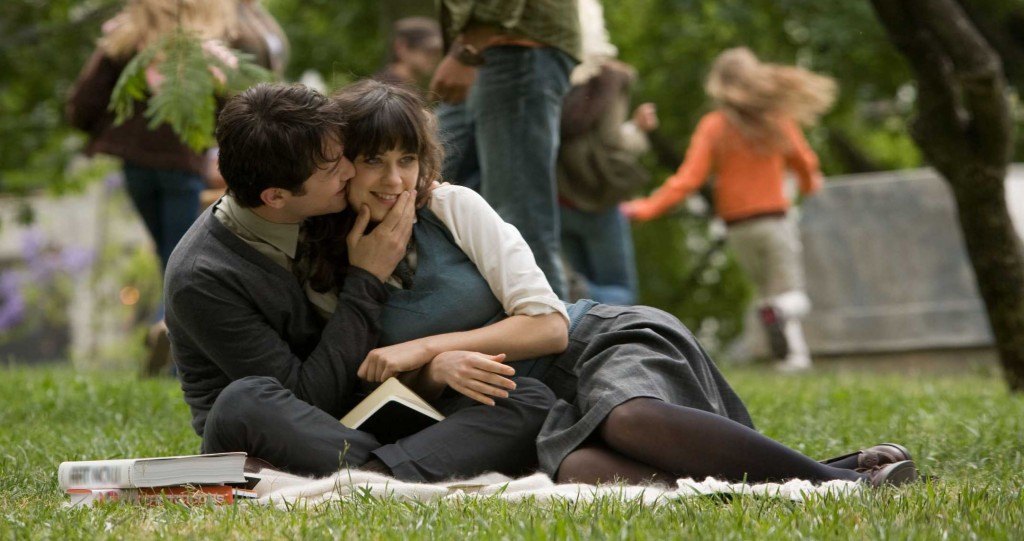 This is what happens when a man truly falls for a woman; a woman who does not believe that true love exists. As the story proceeds it challenges you to question the ideas of love that have been fed to us since the time immemorial. As you get into a mental battle of being romantic vs. being practical, you will forced to take a side — the guy's or the girl's. The movie lifts up instances from past, following a non-chronological pattern, pointing at how you cannot make someone fall in love, or get someone to fall out of it.
Read More: Best Self Discovery Movies of All Time
8. Love Actually (2003)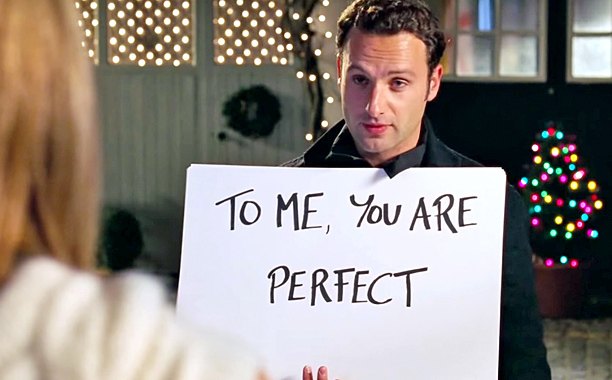 The only movie on this list where I let my "guilty pleasure" take over. Yes, "Love, Actually" is not a perfect movie by any means — it's extra saccharine and purposely sentimental — but there's also no denying that "feel-good" movies don't come in better shape and form than this. Say, what you may — and judge me if you want to — but the Keira Knightly-Andrew Lincoln track remains the sweetest thing I might have ever seen. I just hope, I don't get diabetic!
Read More: Best Stalker Movies of All Time
7. Punch-Drunk Love (2002)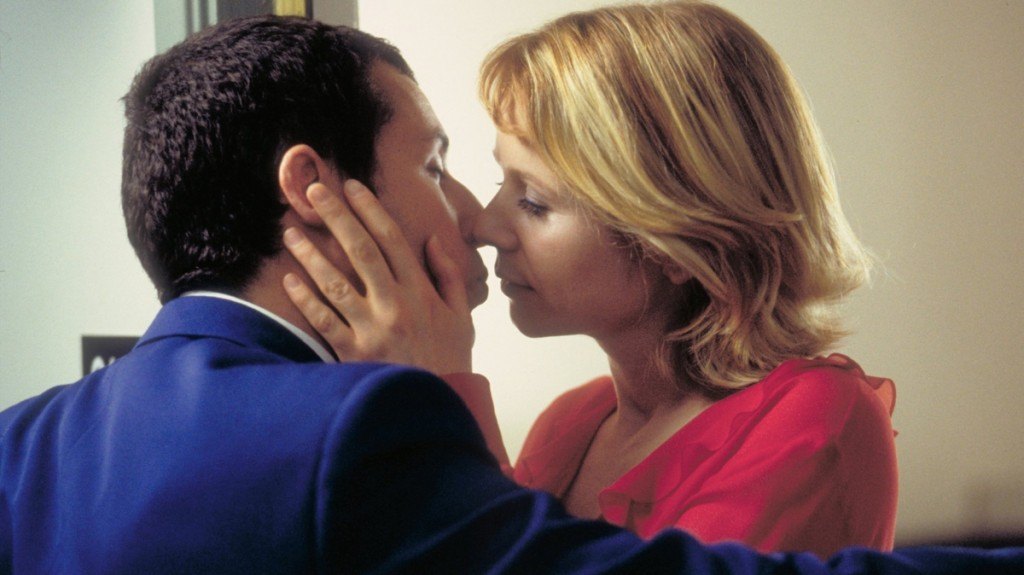 Barry Egan hates himself and hates his life. He leads a solitary life, which allows him to hide his violent outbursts that occur when he's frustrated. When he meets Lena Leonard, a friend of his sister Elizabeth. Barry, he is slow to realize that Lena is attracted to him, he making her make all the first moves. Lena is eventually able to get Barry out of his shell, she who sticks around despite his obvious problems. His burgeoning relationship and thus new life with Lena is threatened by the second, "Georgia", who he contacted in an effort to alleviate his loneliness.
Read More: Best Thriller Movies of All Time
6. The Curious Case of Benjamin Button (2008)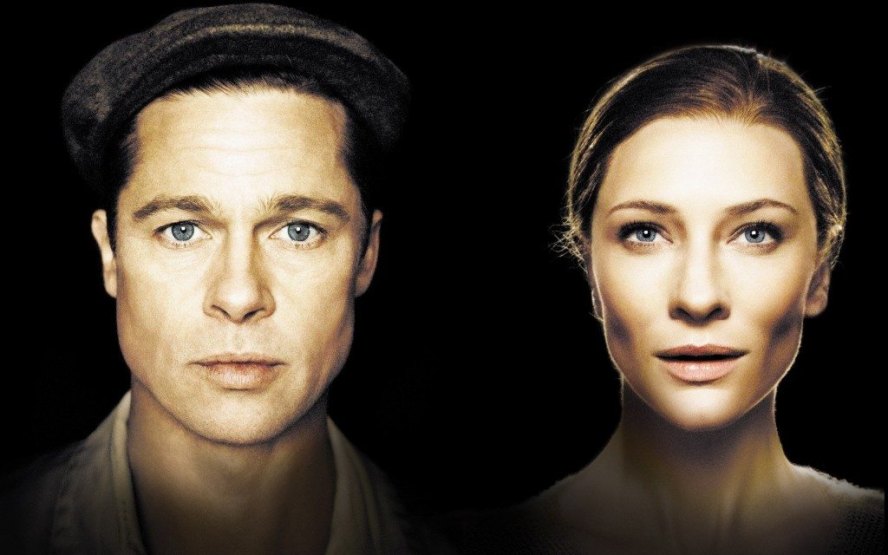 Benjamin Button suffers from a rare ailment in which he is born as an old man and ages in backwards toward a young age. Time goes in reverse for Benjamin, which makes his life unique and different from everyone around him. While everyone is dying around in the old-age home he stays, he meets the ray of his life Daisy. A ballet dancer she falls childishly for Benjamin but soon ventures out to find her dreams in the big world. Starring Tilda Swinton, Cate Blanchett, and the immensely talented Brad Pitt, Benjamin Button will take you on a journey to the past and then hit you with a probable future so sparkly you will be dazzled to your core.
Read More: Best Sport Movies of All Time
5. Brokeback Mountain (2005)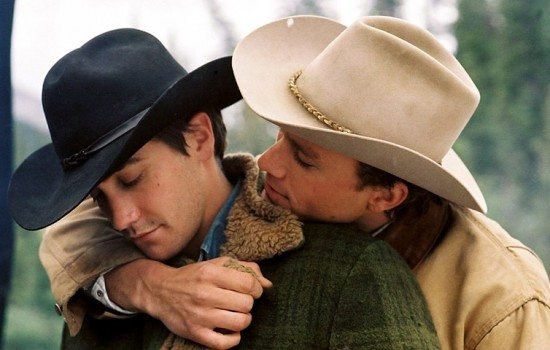 A brilliant and unconventional love story of two men, this is Brokeback Mountain. A famous and universally acclaimed performance of both Heath Ledger and Jake Gyllenhaal, this movie raises some existential questions about what it means loving someone regardless of the society's rules. Ennis Del Mar and Jack Twist are two ranch hands who even though are not friendly at first strangely fall in love later over the course of a year. After they are dismissed by the ranch's owner, the couple finds themselves facing the realities of life and acting normal in front of their wives. However, every once in a while they escape from the lie they're living and spend time in each other's embrace. This unconventional love story is one of the best 2000s love stories.
Read More: Best World War II Movies of All Time
4. Lost in Translation (2003)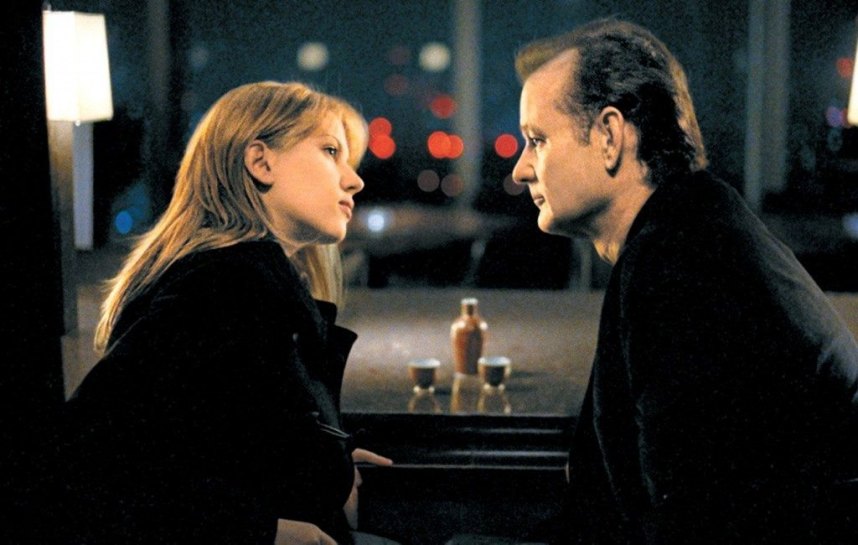 Starring Bill Murray and Scarlett Johansson, this movie demonstrates how you can find love in the strangest of places even if you're not looking for it. On a work vacation with her photographer husband, Charlotte is in Tokyo when she realises how dull and directionless her life has become. She meets Bob, an actor who has come to Tokyo to shoot an ad and is an equally bored individual searching for respite from his uneventful life. When the two meet each other, no sparks fly, and nothing special happens. However, as they keep meeting each other, their love and respect for each other increases. Far away from home, these two lost personalities find a piece of their heart.
Read More: Best Philosophical Movies of All Time
3. Before Sunset (2004)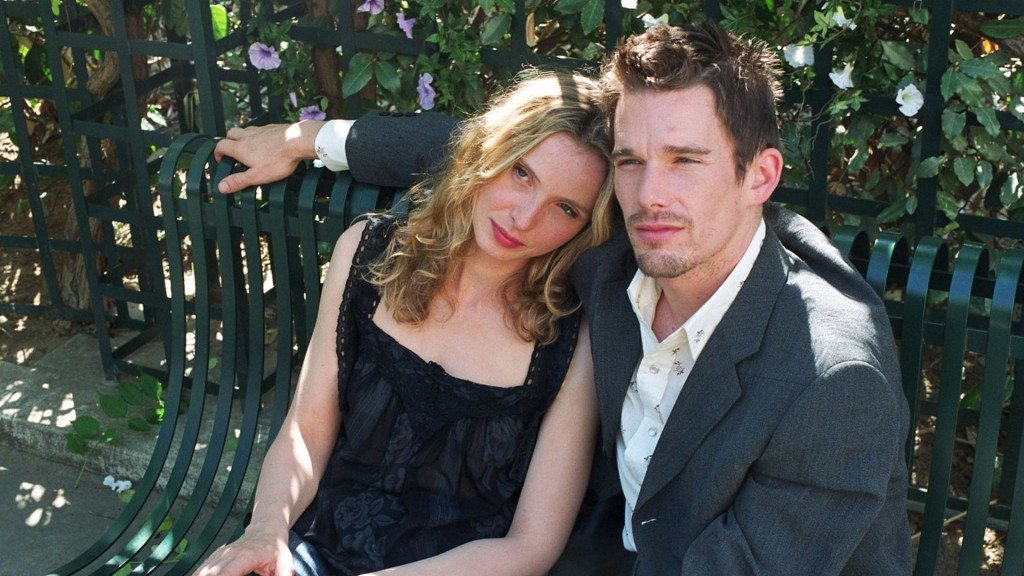 A sequel to Richard Linklater's Before Sunrise (1995), Before Sunset is a lot like its predecessor in the terms that it explores a strange connection between two strangers and what that means for them. Meeting nine years after their first encounter Jesse and Celine have changed a lot. Jesse is in Paris to promote his book which is incidentally based on the same romantic meeting he had with Celine nine years ago. Celine is an environmental activist who happens to visit the bookstore where Jesse is present. Once again these two strangers can't help but get attracted to each other and end up spending the time with each other before either one has to leave. What will happen this time? Will they at least realise what destiny is trying to tell them or chalk it up again as a chance encounter which means nothing. Love indeed works in mysterious ways.
Read More: Best Cult Movies of All Time
2. Eternal Sunshine of the Spotless Mind (2004)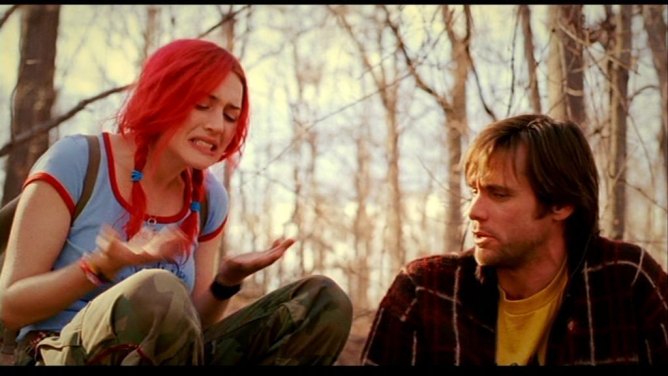 What will a normal couple do when they grow tired of each other? They will fight, break up, or at the most change places. Joel and Clementine have become so tired of their poisonous relationship that they decide to get their memories erased so that they can forget about each other and start their life anew. But when has love depended on such trivial things as memory. The passion and attraction between them can't even be perished by a lack of memory as the couple gradually move toward each other even without realising what they are doing. Will these lovers who are destined to be together, fight and win from fate? Or will fate do what it has always done: keep those joined who belong together.
Read More: Best Neo-Noir Movies of All Time
1. In the Mood For Love (2000)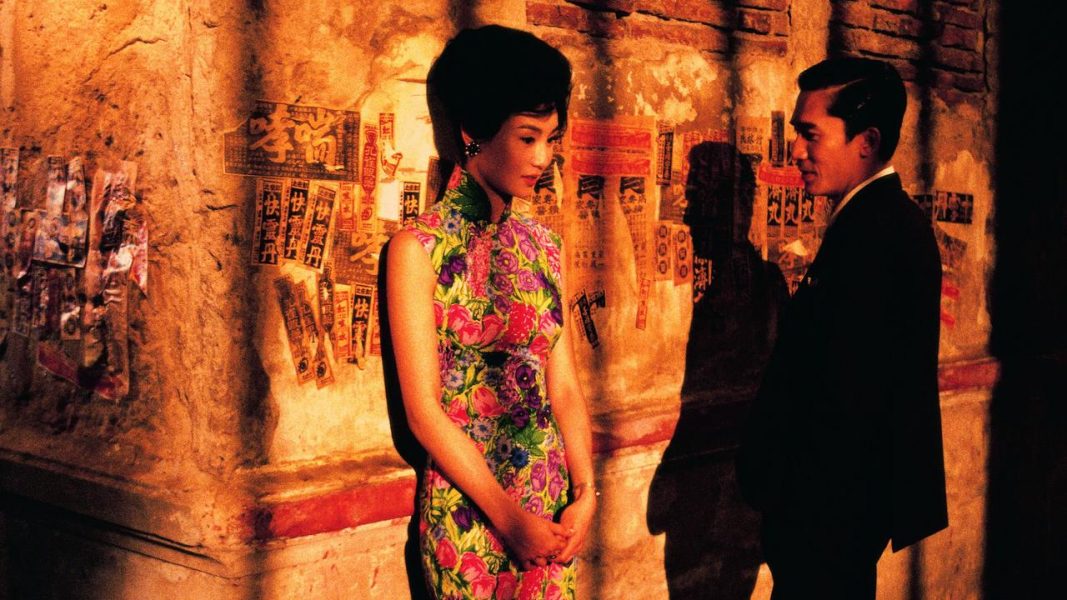 'In the Mood For Love' is not just the best romantic film of 2000s, but quite simply the greatest love story ever put on film. Period. It could so easily have been a play or even a poetry. With beautiful, captivating images, and exquisite, soul-piercing music, 'In The Mood For Love' tells the complex story of two simple individuals. Two individuals who go through the fear and the lure of falling in love; and once in love, the sheer pain of leaving it incomplete. 'In the Mood for Love' depicts love in its most vulnerable form. And in doing so, it reveals our own vulnerabilities and how helpless we are in front of love. Rarely a film so understated and so reserved has such an impact after viewing. I am not sure if director Wong-Kar-Wai intended to make the film he made, considering he mostly shot the film without a script. If you look at history, the most defining pieces of art are happy accidents. Count 'In the Mood For Love' among them.
Read More: Best Travel Movies of All Time