As a documentary that lives up to its title in every way imaginable, Netflix's 'Anna Nicole Smith: You Don't Know Me' brings the troubles of the titular actress-model back into the limelight. Amongst it is, of course, her relationship with then-freelance celebrity photographer Larry Birkhead, which ultimately fell on their daughter Dannielynn. This is primarily because of the custody battle fought for the then-months-old toddler before a Bahamian court ultimately found Larry to be her legitimate father through DNA testing. Naturally, you might be wondering about where the little girl is right now. Well, we have got you covered in that regard.
Who is Dannielynn Hope Marshall Birkhead?
Anna gave birth to Dannielynn Hope Marshall Birkhead as Hannah Rose Marshall Stern on September 7, 2006, in Nassau, the Bahamas. Unfortunately, though, mere three days after she was born, her 20-year-old maternal half-brother Daniel Wayne Smith died of an accidental drug overdose in the hospital itself. This obviously broke their mother, who was allegedly already an intense drug addict, resulting in her own accidental overdose in Florida when Dannielynn was just five months old — on February 8, 2007.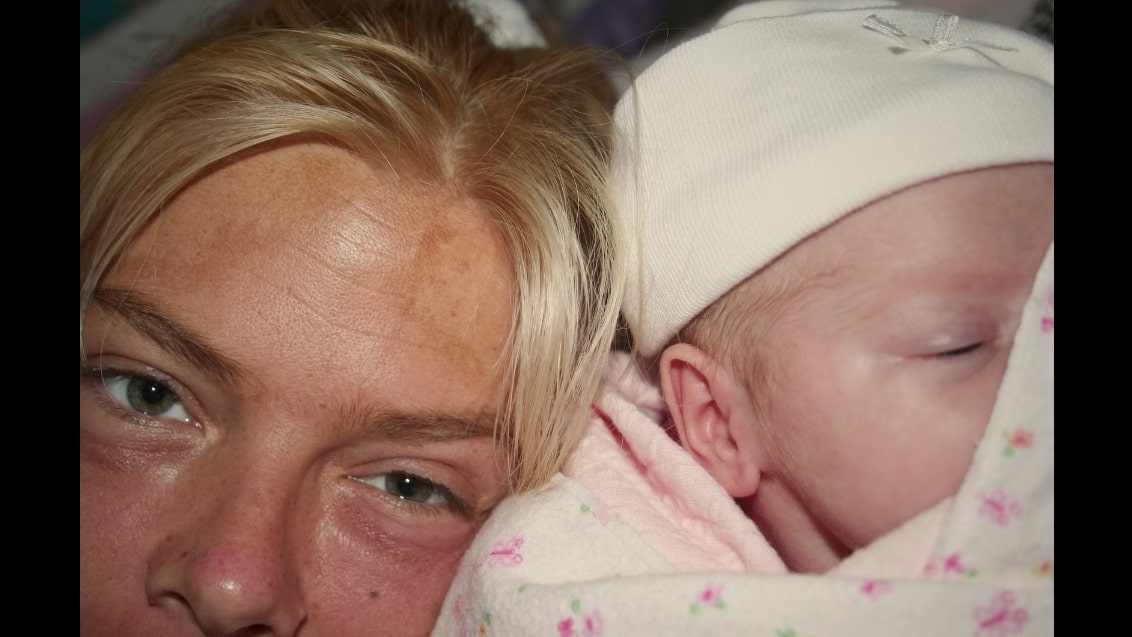 Anna had actually listed her lawyer turned close friend turned live-in partner Howard K. Stern as Dannielynn's father on her initial birth certificate. However, her then ex-boyfriend and paparazzo Larry Birkhead challenged it and won through open DNA testing. Thus, of course, Larry corrected the certificate with the right information upon gaining sole custody of his little girl, whom he also remained Dannielynn Hope Marshall Birkhead.
Where is Dannielynn Hope Marshall Birkhead Now?
Currently, Dannielynn resides with her father in Louisville, Kentucky. She is sixteen years old, a high school student, and proud to be on the honor roll. We should actually mention that although Larry has since cleared his Instagram profile, he has posted sweet tributes for his daughter in the past. In fact, according to People Magazine, on her sixteenth birthday, he shared a photo collage of her and penned, "Sixteen years ago my beautiful baby was born. That's if you want to feel really old. Many people thought the odds were stacked against you, but maybe that was geared more towards me than you. Through tragedy, turmoil and a couple of baby tantrums-today you shine bright and are so accomplished. So proud to be your Dad!"
Surprised Dannielynn with @HamiltonMusical tickets for 7th grade graduation. I think she is happy! #Hamilton #hamiltonmusical #graduation #kycenterforthearts pic.twitter.com/Lj8rjNc9sN

— Larry Birkhead (@larrybirkhead) June 4, 2019
According to what Larry told Us Weekly, Dannielynn once wanted to "be a YouTuber and make videos." However, he told her, "'That's a lot of work, and you're only 11 years old. If it's something you want to do when you get older, you can, but right now let's sell some Girl Scout cookies.'" Moreover, per another interview he gave to ET, the young girl seems to enjoy Minecraft and happens to be a massive 'Star Wars' fan.
Understandably, Larry has always wanted to keep Dannielynn away from the internet so that she is not overwhelmed by what she reads about her mother and their relationship. He has asserted to her that she is not to believe everything she reads online, but he also did tell her quite early on that Anna had passed away from a drug overdose.
Therefore, thanks to the several precautions Larry has taken, Dannielynn lives far away from the glare of celebrity life. Though the young girl might just want to follow in her mother's footsteps and become an actress herself. She said in an interview, "It's really cool to like, act as a character and not yourself. It's like portraying a new person. It's fun." She has appeared on several shows with her father, including 'Life after Anna', 'Wife Swap', and 'The Millionaire Matchmaker'.
No matter how Dannielynn's life might turn out to be without her mother, she has gone out of her way to honor her memory and pay tribute to her. In November 2012, at the age of six, Dannielynn modeled for Guess Kids, the children's line for Guess clothing. Larry spoke about his daughter's involvement, saying, "Dannielynn has always looked up to her mom's image. To see her mom's picture next to hers as a Guess girl and say, 'Hey, I was a Guess Kids girl, my mommy was a Guess girl,' that might be her only connection with her mom."
Kentucky Derby time once again. Dannielynn looks pretty in pink in her dress by Junona and her Mom's hat from her unforgettable appearance at The Kentucky Derby in 2004#KentuckyDerby2019 pic.twitter.com/5oUZfcGfbW

— Larry Birkhead (@larrybirkhead) May 4, 2019
As for Dannielynn, she commented, saying, "It was kind of weird to see me in all of that, like giant billboard in New York. I don't like people staring at me." However, she did it to be close to her mother, since the event marked the 25th anniversary of her mom's campaign. Similarly, for the 2023 Kentucky Derby, Dannielynn decided to pay tribute to her mother by donning a dress that included her mother's iconic Guess campaign as a print pattern. She'd done something similar in 2019 as well, as seen above.
Dannielynn seems to have a Twitter account, but her tweets are protected to keep her away from public scrutiny. In conclusion, she seems to lead a normal life that a 16-year-old should have, and she's obviously close to her father.
Read More: Where is Larry Birkhead Now?