'Star Wars: The Rise of Skywalker' is the third installment in the sequel trilogy and the overall ninth part in the Skywalker saga. The final showdown between Rey and her team, and Kylo Ren's forces, marks the end of the Skywalker saga as we know it. Now, without ruining what the 'Rise of Skywalker' is about, suffice it to say that it does justice to the Skywalker family. It would do us good to stand at this point and reflect how J.J. Abrams has brought to a fitting conclusion, a saga that was started by George Lucas, in what now seems to be a long time ago.
However, we understand the very next question that must have popped into the minds of the fans. Will there be a 'Star Wars X'? Well, the good news is that we do know that several 'Star Wars' movies are lined up, as per Disney's schedule, even though they might be some time away. Without much further ado, let us tell you everything we know about the upcoming 'Star Wars' movie.
Star Wars X Plot: What Can It Be About?
'Star Wars X' will definitely have to consider the direction in which they will take the franchise because the 'Rise of Skywalker' has effectively ended the story of the Skywalkers. Despite being a large universe, the Skywalker family were ultimately two or three people, and the movies have effectively told their stories. Naturally, Disney is being tightlipped about what the actual upcoming movie will be about, and we are supposed to get to know about it in 2020.
However, seeing how the entire franchise has progressed, one can always speculate on where the upcoming movies are going to take us. For a long time, Rey remained an unquantifiable force. She just went by the name Rey and not much else was known about her. Spoilers ahead, but we see that she is the granddaughter of Emperor Palpatine, in a twist that is similar to Anakin and Luke Skywalker's story. Despite the inclination to join the dark side, Rey fights it and by the end of the film, she takes the name Rey Skywalker. Therefore, although the Skywalker family might be over, their legacy lives on, which would make for a very interesting premise for 'Star Wars X'.
Since Disney has outlined that there is no reason to expect that they will keep making trilogies within the universe, here is hoping that we get a standalone Rey Skywalker movie, tracing her past, and giving us glimpses of her future adventures. We could also get other standalone stories similar to 'Solo: A Star Wars Story', in the upcoming movie. Some of the characters whose tales can be told are Poe and Finn. They are all young characters, and their stories could extend well beyond this current trilogy to 'Star Wars X'. As is evident, the franchise could head in a lot of possible directions, so it remains to be seen what the people behind the movie actually go with.
Star Wars X Cast: Who Can Be In It?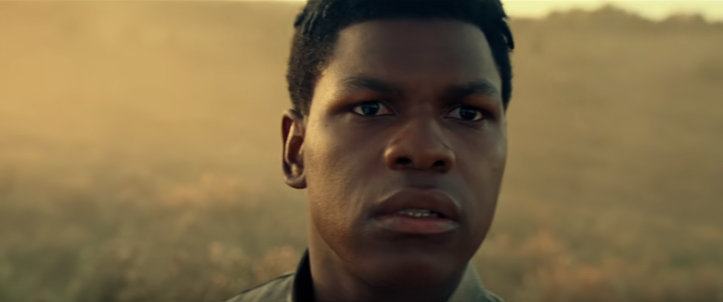 For now, we do not know who is likely to be in the upcoming 'Star Wars' movie. Obviously, a lot will depend on the direction in which the story is headed. Since Rey has established herself as Rey Skywalker, hers would be the most plausible tale to be continued, in which case, Daisy Ridley will be back as the impressive Jedi. Disney has said that the actors who appear in 'Rise of Skywalker' are staying on with the franchise, so we can expect some familiar faces to be popping up. Among them, we might be seeing Oscar Isaac back as Poe, even if he does not get his own movie.
John Boyega, who plays Finn, the defector Stormtrooper who joins the Resistance, has also expressed his interest in staying on, and will likely have more screentime in the upcoming film. Notably, the actor has distanced himself from the possibility of appearing in 'Star Wars' television shows. Apart from that, we might be seeing new faces, when it comes to casting villains.
Star Wars X Crew: Who Can Be Behind It?
If you follow the news about the 'Star Wars' franchise, you might be knowing that the minds behind 'Game of Thrones', D.B. Weiss and David Benioff, were supposed to be helming the next 'Star Wars' movie. However, the duo has stepped back from the duties, citing a lack of time, which is understandable, since they have a very lucrative deal in place with Netflix, which they have to uphold. While Disney remains optimistic that the two might return to the 'Star Wars' franchise in time, some fans are bound to heave a sigh of relief considering how the last season of 'Game of Thrones' panned out.
That being said, the question that arises is who will helm the new movie in this case. The safest bet at this moment is Rian Johnson. The 'Knives Out' director already tried to take the 'Star Wars' franchise in a new direction in his movie, and though fans did not take too kindly to it, someone at Disney must have loved his work. Johnson has his own 'Star Wars' trilogy in the works and thus it is a logical leap for him to helm the upcoming movie as well.
It goes without saying that 'Star Wars' is now a Disney property since Lucasfilm has been purchased by the House of Mouse. Therefore, the movie will be distributed by Walt Disney Studios Motion Pictures.
Star Wars X Release Date: When Can It Premiere?
Disney is very prompt about their scheduling since they have to handle a ton of content. Therefore, we know exactly when the upcoming 'Star Wars' movie is slated to be released. Keeping to Disney's schedule, 'Star Wars X' is likely to release on December 16, 2022.
Star Wars X Trailer:
It is too early for 'Star Wars X' to have a trailer yet, but you can get in the mood for the upcoming movie by checking out the trailer for 'Star Wars: Episode IX – The Rise of Skywalker'.
Read More: Where Was Star Wars The Rise of Skywalker Filmed?