Apart from the widespread invasion of the Isekai genre in the world of anime, another major trend that has completely transformed it is Netflix's involvement as a producer and distributor of anime shows. While old popular anime show like 'Naruto' and 'Death Note' are now available at the tip of our fingers, even Netflix's new original shows are groundbreaking in their own way.
That being said, the year 2020 is going to be huge for anime lovers as Netflix has lined up everything from sequels of some renowned shows to some highly anticipated western movie adaptations. So here's a list of all the anime that are scheduled to release on Netflix in 2020.
11. Trese (TBD)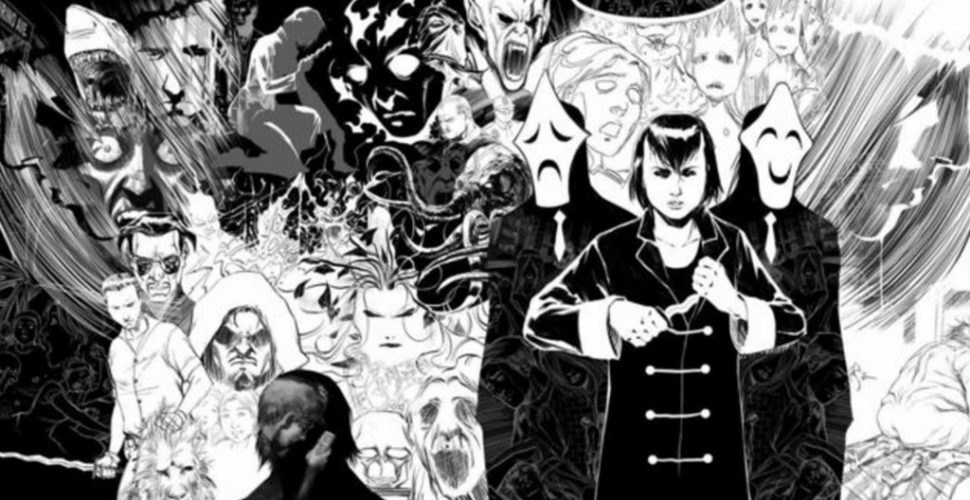 The horror anime genre is yet to be explored by Netflix but with upcoming anime series 'Trese', it seems like the streaming platform will be starting a whole new era for Filipino anime. It centers on the life of Alexandra Trese whose job is to investigate supernatural activities in events of a crime. During these investigations, he often comes across monsters that are straight out of the depths of Philippine mythology.
10. Yasuke (TBD)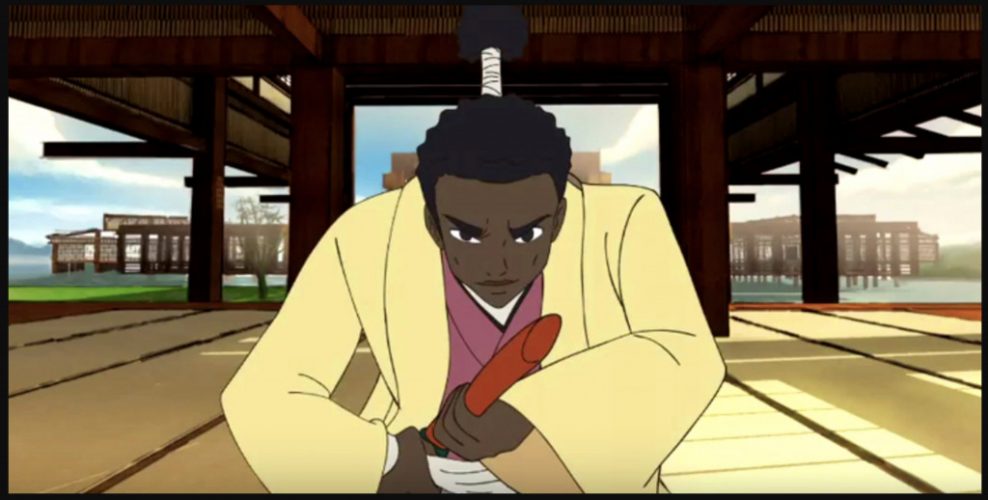 Set in a war-torn 16th Century Japan, Yasuke revolves around an African ronin samurai who is often referred to as the "Black Samurai" because of his legendary status during the war. The Samurai anime genre, for obvious reasons, is brimming with classic titles such as 'Rurouni Kenshin', 'Samurai Champloo' and even 'Afro Samurai', which has a similar African-American samurai protagonist. But from the looks of it, 'Yasuke' seems to offer a whole new refreshing approach to the dying to the genre. Hopefully, it'll be as good of a shounen as it promises to be.
9. GHOST IN THE SHELL: SAC_2045 (2020)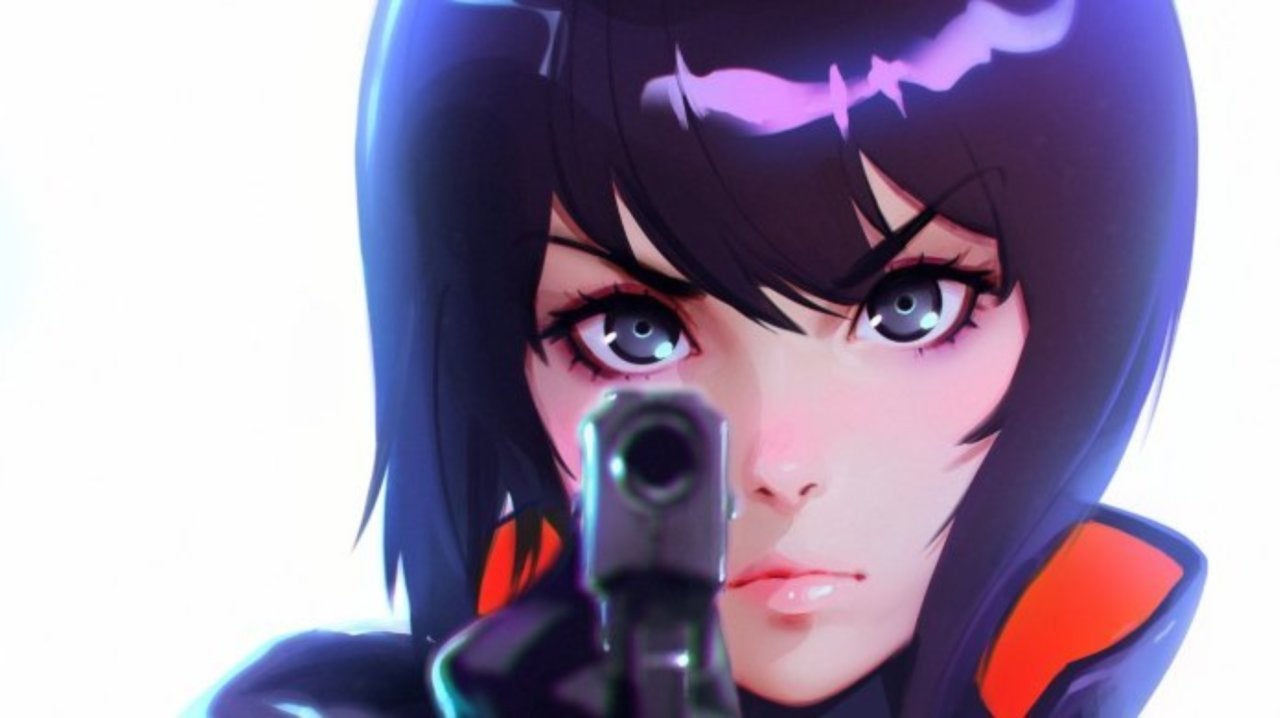 It all started with the 90s 'Ghost in the Shell' movie which blew up and introduced everyone to the wacky world of cyberpunk anime. This was then followed by a series, titled 'Ghost in the Shell: Stand Alone Complex', which again, was surprisingly as brilliant as the original anime movie. 'Ghost in the Shell: Stand Alone Complex 2045' will now be taking a massive time-jump where, as the title suggests, it'll be set in the year 2045. In the aftermath of global capitalism in Japan, the series will mark the return of Section 9, who will carry out their usual investigations in a world that is predominantly led by cybernetic technology.
8. Japan Sinks: 2020 (2020)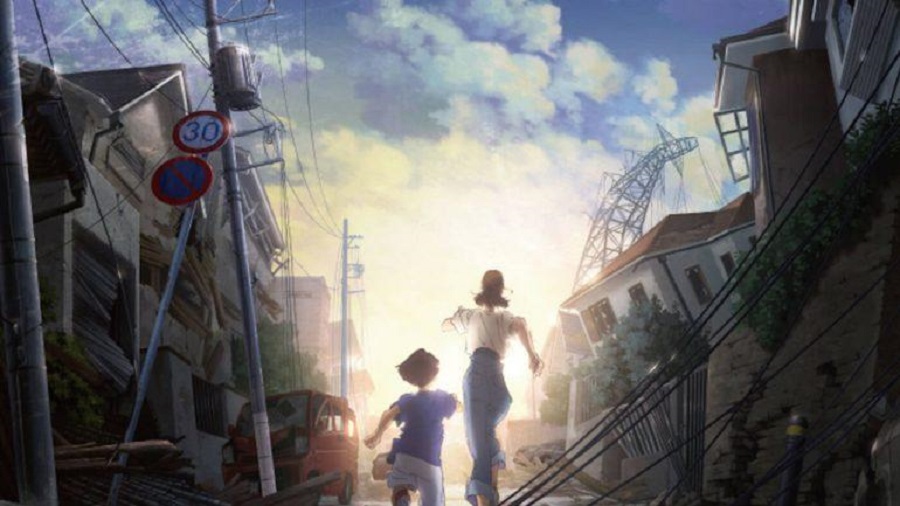 After the events of the Tokyo Olympics 2020, Japan is hit by a major earthquake and two siblings, Ayumu and Gou, find themselves amidst all the chaos that breaks loose in the entire nation. While the world all around them seems to be falling apart, the two siblings somehow manage to push through these tough times and show immense strength in the face of their terrifying reality. Japan, since it has dealt with several catastrophes in the past, many anime shows like 'The Day The Earth Moved' and 'Tokyo Magnitude' have portrayed the grim realities of the ones who suffer during these. Anyone who wants to get a realistic perception of the nation's struggles and process of reinvention from these disasters must certainly check this one out.
7. EDEN (2020)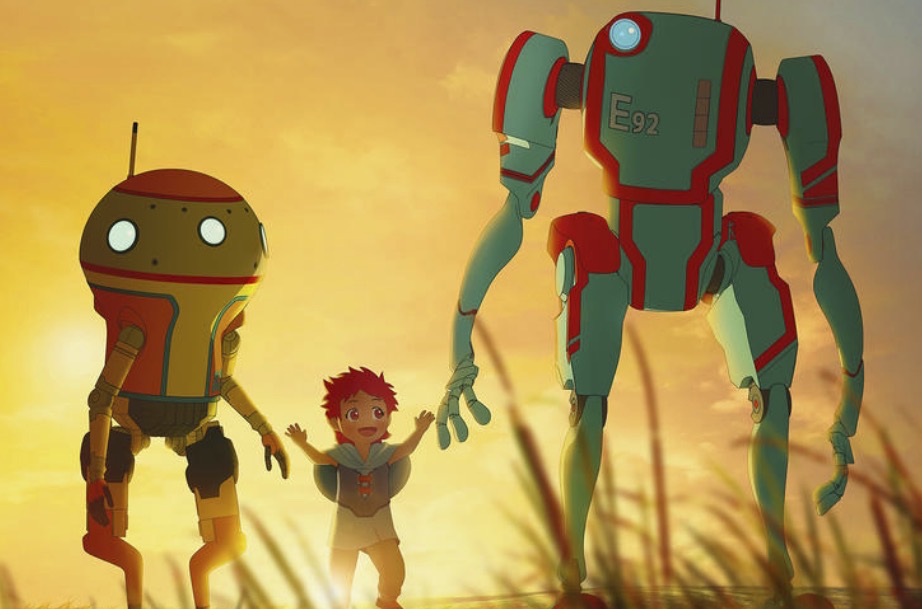 Thousands of years in the future, humans are merely a myth and the city of EDEN is now inhabited by robots. Two farming robots, during one of their regular missions outside the city of EDEN, come across a human baby. Since humans had disappeared ages ago, this becomes more of a confirmation for them that humans were indeed real. Realizing that the baby girl is all by herself, they take her with them to the protective world of EDEN and raise her as their own child. Directed by Yashiro Irie ('Fullmetal Alchemist', 'Fullmetal Alchemist: Brotherhood'), 'EDEN' certainly seems like the kind of anime that would blow you away with its emotional themes.
6. Altered Carbon: Resleeved (2020)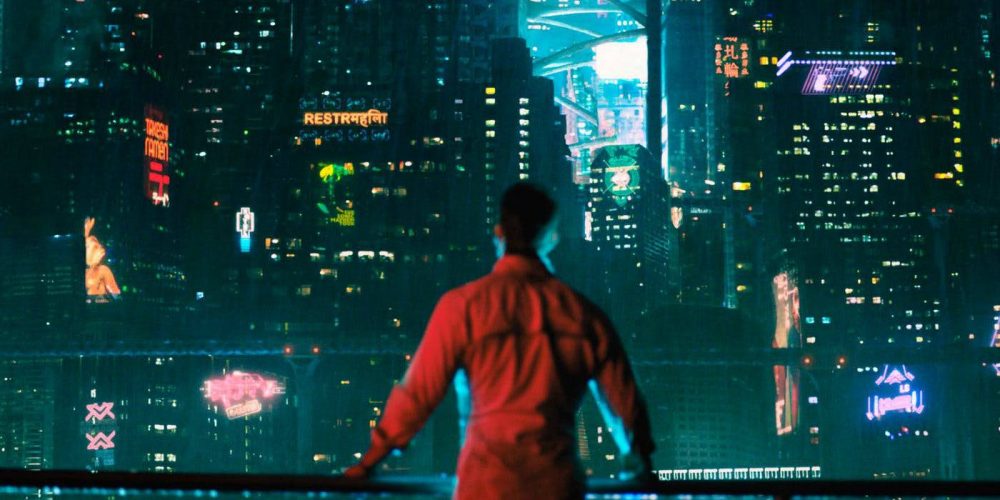 A lot of times, it's the live-action versions of anime that come much later, but in this case, it's the other way around. 'Altered Carbon', the live-action version, is set in a dystopian world where the memories and consciousness of a person can be downloaded on a device and then later can be uploaded (or re-sleeved) on to an artificial body. The anime series, as the title suggests, will probably work on similar grounds and might have a parallel universe with different characters.
4. Cagaster of an Insect Cage (TBD)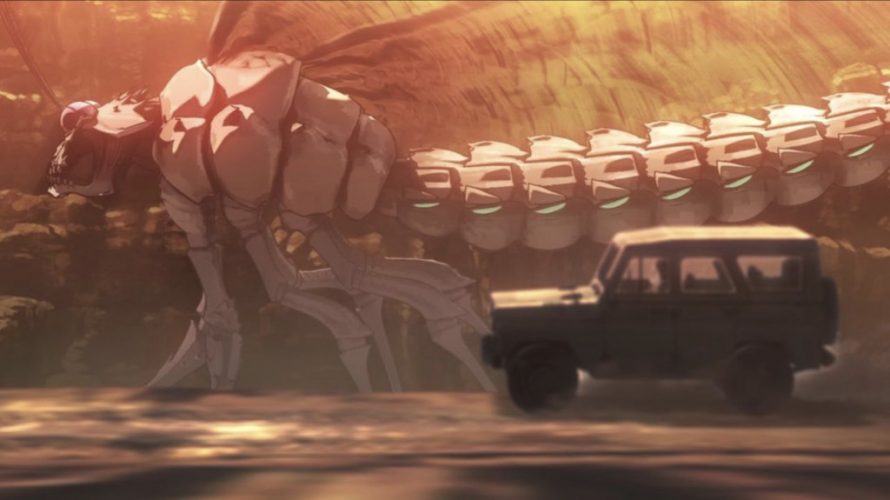 A grueling illness referred to as 'Cagaster', takes over the entire world and humans start turning into insects. Thirty years after the breakout of the epidemic, in the year 2155 A.D, humans still struggle to live in a world where giant insect-like creatures have raised a hell of their own. Kidou, the protagonist, is a young boy who is one of those few brave souls who battle these insects. 'Cagaster of an Insect Cage' is one anime that has been anticipated for a very long time now, but so far, Netflix has not announced any confirmed dates for its release.
3. Pacific Rim (2020)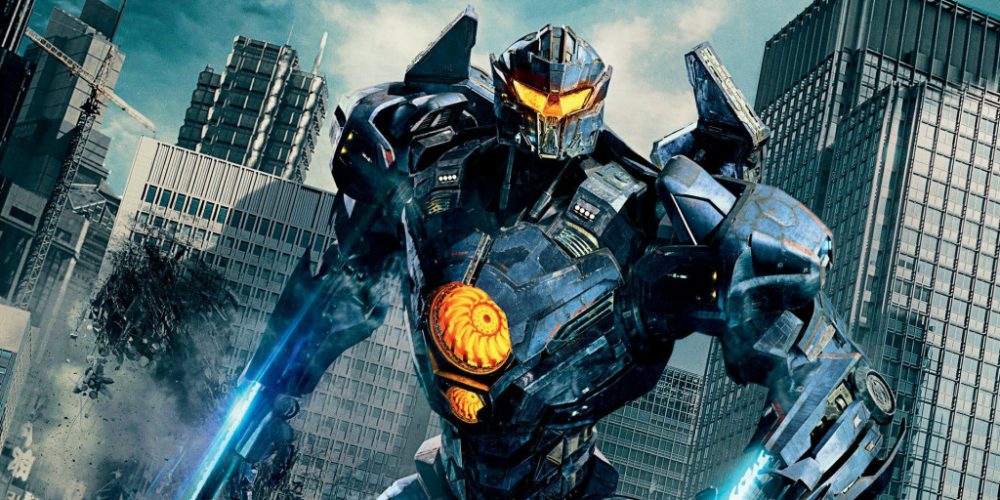 It's funny how 'Pacific Rim' is getting an anime adaptation of its own when it almost qualifies as a rip off of 'Neon Genesis Evangelion.' Since Mecha is one anime genre that has been around since its very inception, the creators of the series will have to really make this one exceptional. According to rumors, it is set in the same universe as the movie series where enormous Kaiju monsters threaten the world and two siblings decide to take charge of some abandoned mech in order to find their missing parents.
Read More: Best Anime on Hulu
2. Castlevania (Season Three) (2020)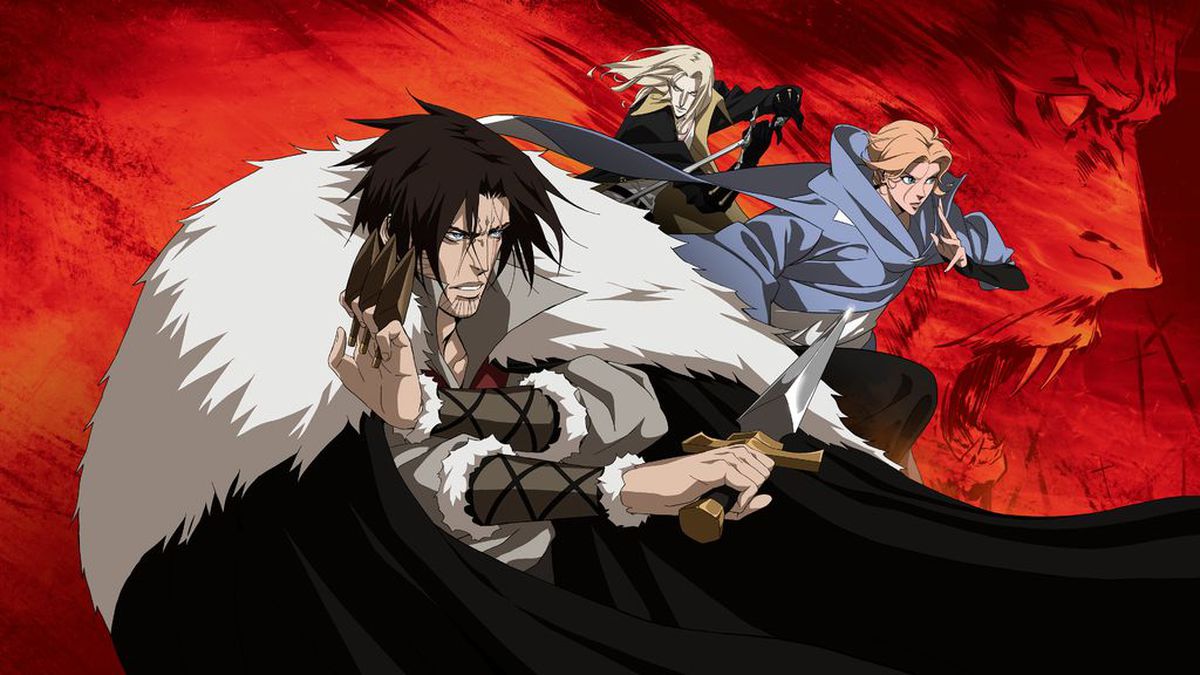 Adi Shankar might come off as a complete weirdo to most people because of his outlandish get-up, but it cannot be denied that the man's an absolute genius. Though, because of how heavily it is helmed with a western cast and crew, it is quite debatable if it actually qualifies as anime or not. Even so, it does a great job of mimicking the animation style of some of the best Japanese anime shows. With visceral and gory action scenes and a well-thought-out storyline, 'Castlevania' is indeed one unique anime show. Hopefully, even its sequel will be able to live up to the standards set by its predecessors.
Read More: Best Anime on Crunchyroll
1. Violet Evergarden Movie (April 24, 2020)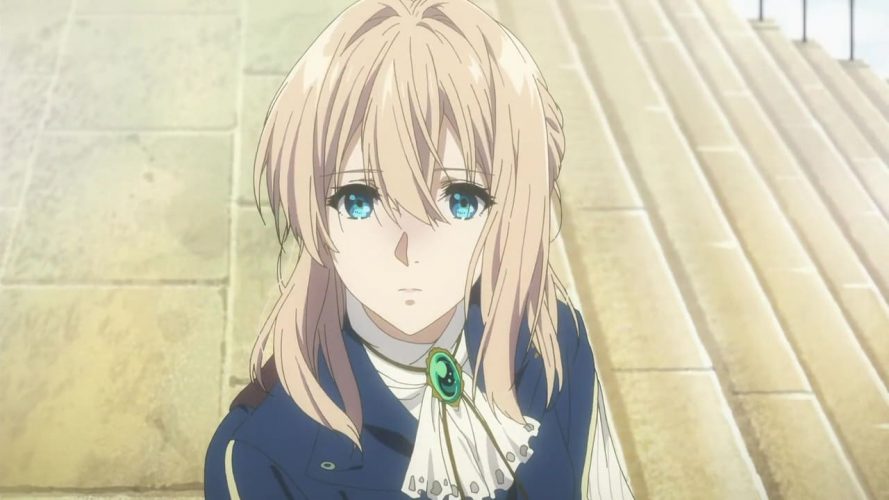 If you're looking for an anime that will make you bawl your eyes out, 'Violet Evergarden' is the show you should go for. It tells the story of a young girl who was initially trained to only kill people and completely decimate enemy forces. But after the war comes to an end, she sets out on a journey to find her identity and the true meaning of love. The first season of 'Violet Evergarden' ended with a major cliffhanger so we can certainly expect its sequel to answer some of the mysteries that its initial run riddled us with.
Read More: Best Anime on Netflix