Even if you take out Marvel's share from the humongous 40% of this summer's total business, Disney still would be reigning supreme, a cume that I suspect will only be on the rise with Disney's two upcoming major releases, 'Maleficent: Mistress of Evil' and 'Frozen 2', coupled with a few Disney+ releases and a very similar line up next year as well. The bottom line is that I don't think Disney has had a better year than this at the box office, and it only has to get better from here.
Through its subsidiaries or otherwise, there is no avenue in mainstream Hollywood that the mouse house doesn't own, leave alone influence, and come to look at it, except for the acquisition of Pixar, every single one of them happened within this decade, allowing Disney to be at the top with nigh zero competition, a time bracket within which they have significantly upped the number of live action remakes as well that keep performing well for them with the attainment of necessary technology, as well as their original animated films. I have earlier stressed upon the multiple reasons as to what the Disney formula is and why it appeals to the tune of billions to family audiences, but for now, we are here to discuss the very best Disney had to offer within the last decade.
For logistical reasons, MCU films, Star Wars and the recently acquired Fox properties have been kept out of the list, especially since Disney only serves as distributor for them. On the contrary, Pixar films have been included in this list since Disney also has a production angle involved here. With that out-of-the-way, here is the list of best Disney movies of the decade (2010-2019).
16. Beauty and the Beast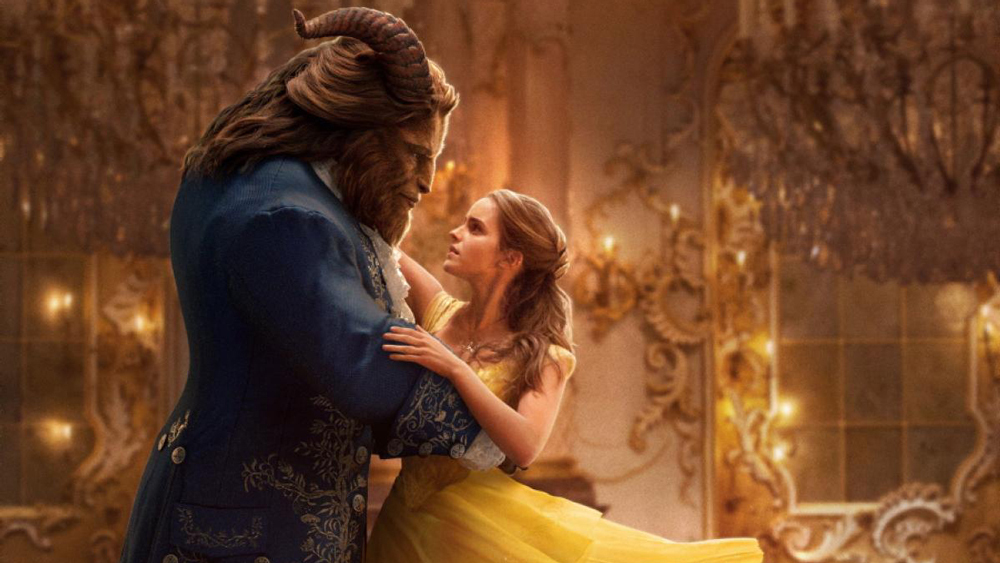 Disney may have been doing live action remakes of its animated classics since a long time now, but if thinking back in time, we could term one film to cement their faith in the fad, it would be this one. While their 2016 release just came inches closer, it was 'Beauty and the Beast' that jumped the billion-dollar mark in no time, captivating audiences the world over and earning two Oscar nominations to its name owing to its rather enviable production and costume design. Story-wise, yes, it had little new to offer, and while in the process it ended up evoking age-old stereotypes and was bashed for the same, that is just what the core of the story is. We will perhaps have to wait decades for a perfectly woke story, but until then, there is this visually astounding retelling of the classic, if you fancy.
15. The Jungle Book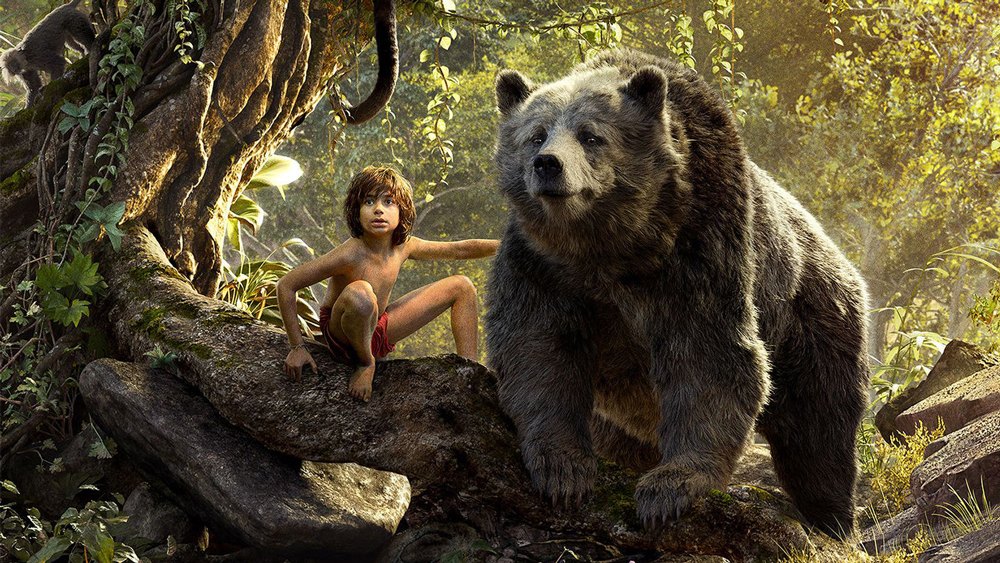 Before 'Avengers: Endgame', this was the biggest Hollywood movie in India, the hype was so real, running to full houses well within 3 weeks of its release. The allure is obvious, but as a film, beyond the hype, I see it as a rare technical achievement, and a full-length feature such as this meant cinema was going to change, as this year's 'The Lion King' would have proved. Quite honestly, Netflix's 'Mowgli' worked better as a film for me, but for when I have to hear Baloo and Mowgli singing their troubles away with 'Bare Necessities', this is where I would go.
14. The Lion King (2019)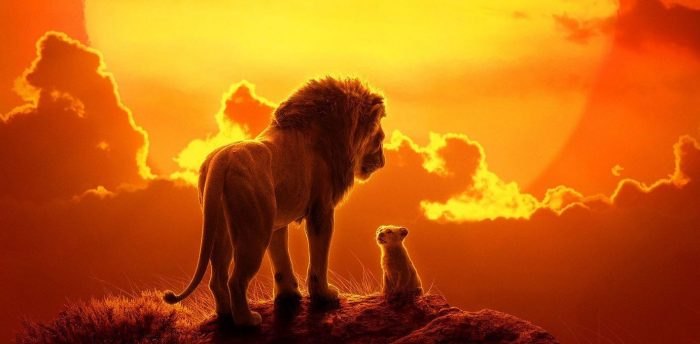 Nearly ALL of this film's criticism was based on the very thing that brought it to life all of these years later, following the delightfully epic and classic 1994 animated version. I will state that the critics claiming it to be similar to a BBC wildlife documentary and lamenting over the loss of emotions owing to the photorealism are all right, and one may even say that the film grossed what it did, solely over nostalgia and all the noise it made over its release, becoming one of the highest-grossing films in the world, ever. However, if in the end, I state that despite all the complaints that stand to be true for the film, everything great about it (if you are not a fan of the wondrous photorealistic animation) stems directly from the first film. And I am going to leave it at just that.
13. Aladdin (2019)
There was unequivocal skepticism following every single news related to the film coming out, from the casting to the trailers and so on. While the film may have grossed a billion dollars worldwide, I believe there to be two distinct set of audiences for the film, and suitably so, their verdicts too. 'Aladdin' is most definitely a theatre worthy film, in the best format you can find, and inadvertently so, the audience who caught it as such were the ones who ended up liking it.
The visuals, the songs, and everything else that justified it being a live action remake just hit different on the big screen, and that way, I can imagine the disappointment of the ones who caught it on home media. Coming to the core aspects of the film itself, there is no replacing Robin Williams for sure, but Will Smith's genie, easily the highlight here, does manage to hold his own. This is definitely among the better ones of the lot of currently remade Disney films.
12. Wreck it Ralph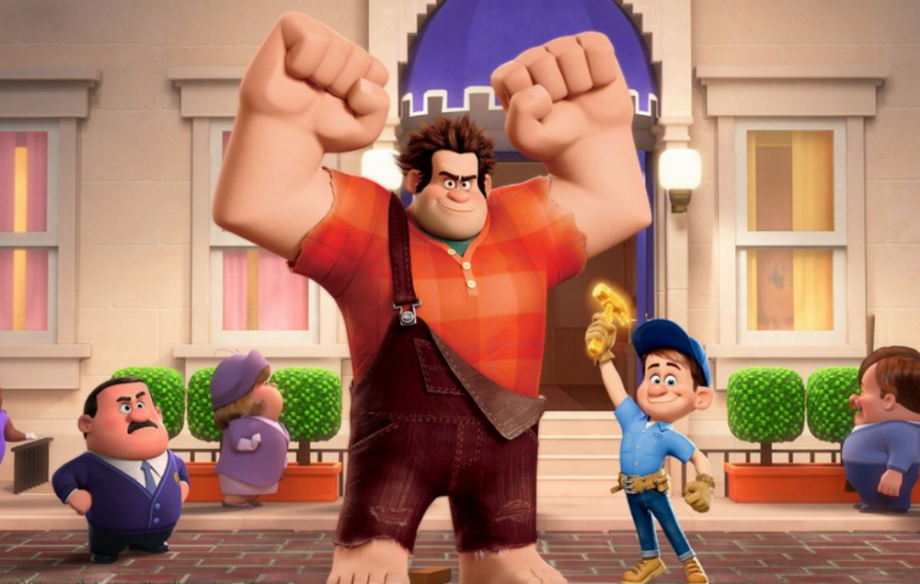 As a video game fan, this film may not be the fantasy fulfilment that 'Ready Player One' was, but armed with the right amount of nostalgia, an ingenious set up inside the world of arcade video games and its heart in the right place amply depicted in the unlikely friendship between Ralph and Vanellope, 'Wreck it Ralph' is the embodiment of everything that Disney does right with its animated films, even if you may remember very little of them days hence, and that would be making sure that you have a damn good time while you are in your seats. In fact, the sequel to this film is pretty great too, and just misses out barely on finding a spot in the list.
11. Moana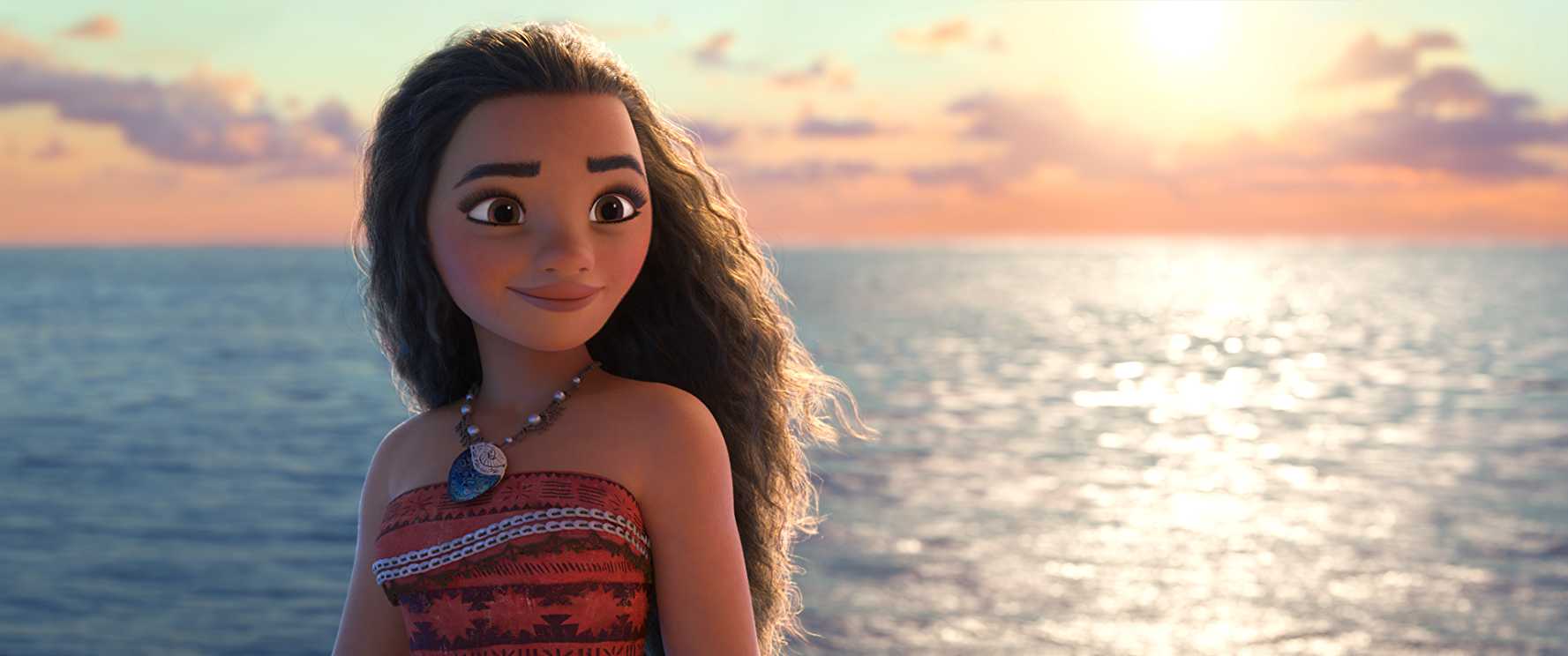 'Moana' is the story of its eponymous character and her brave and strong-willed journey, from being the daughter of the chieftain of a Polynesian village to being the one chosen by the sea itself to find Maui in the hope of reuniting a mystical object with a goddess. Her story and journey immediately established Moana atypically among Disney princesses, and all in all, excellent animation and visuals, great characters and an inspiring story with a few memorable tracks peppered in for good measure in signature Disney musical style just about encompass everything that worked greatly for this film.
10. Tangled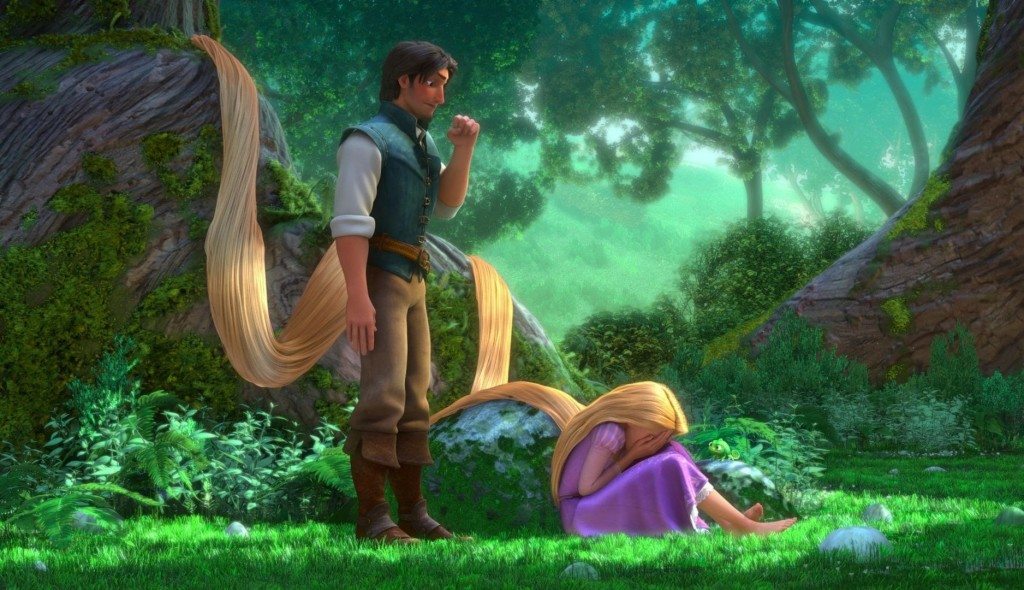 'Tangled' is in fact the kind of fairy tale retelling that I firmly approve of, retaining the charm of the original while adding significant charm of its own. Based on the classic German tale of Rapunzel by the Brothers Grimm that is all but part of common tongue now, 'Tangled' introduces new twists along the way, albeit in the signature Disney way. Not only that, the effervescence of the relationship between Rapunzel and Flynn Rider is among the best that I have seen from Disney, and makes this film for an alluring and charming any-time watch. That cannot be said for a lot of Disney movies.
9. Incredibles 2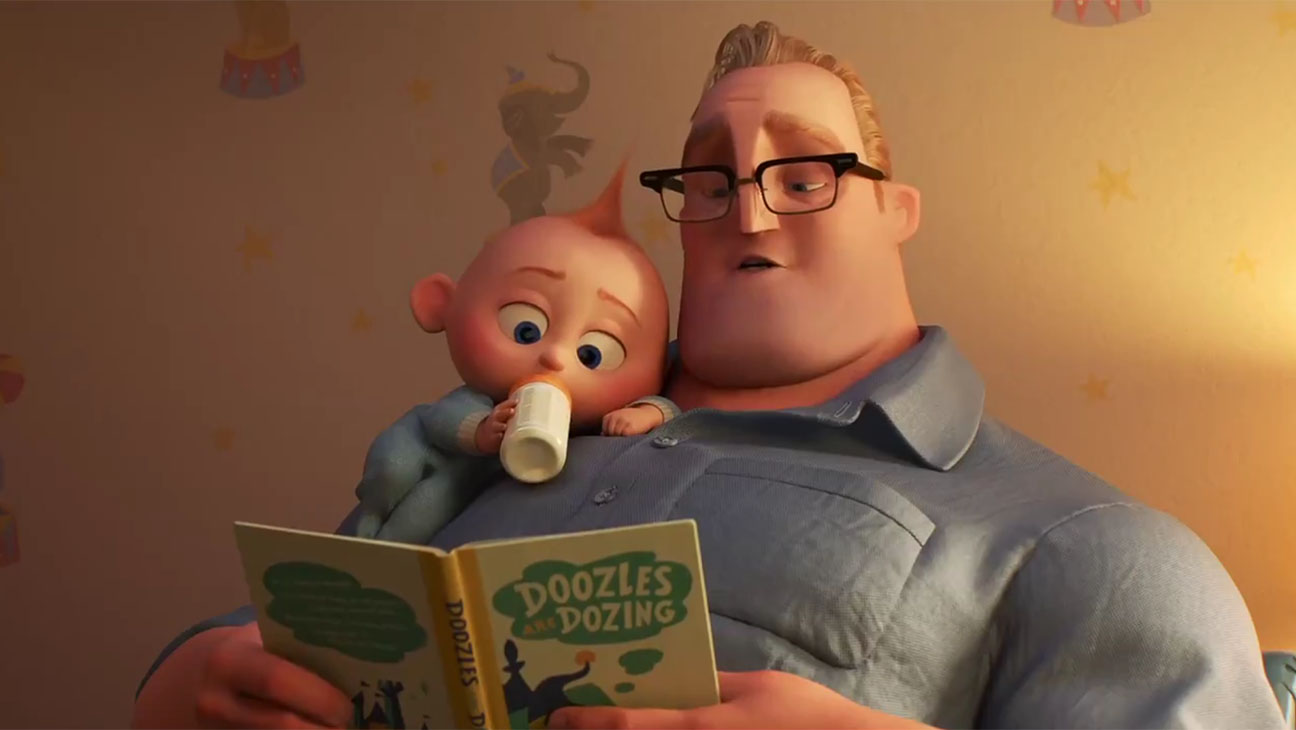 The superhero family returned to the big screens after a gap of fourteen years to deliver what was among the most entertaining films of the year. Sure, loyalists to the first one may claim that the film doesn't hold a candle to the original one, which sits atop among the best animated films ever made, but it clearly had nearly all the heart of the first one. Disney and Pixar both did a great job retaining most of the core team that worked on the original film, and in doing so, especially the voice cast, they ensured that the passage of time didn't lead to the charm being absolutely lost. That, and the fact that Jack was an absolute rockstar and a scene stealer from the word go make this film a worthy successor to the first one.
8. Big Hero 6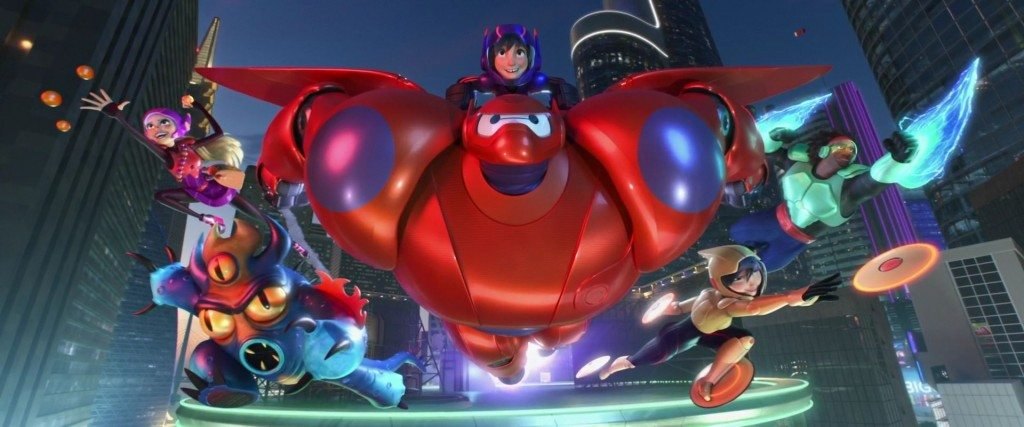 Decades have passed since Disney has been doing animated features now, but among all those, I am yet to find a character that is as universally adorable as Baymax, the inflatable robot. In fact, his tumultuous relationship with Hiro, the film's protagonist, is one of the core areas that make the film stick more than regular animated fair, and safe to say, the rest of it, lived out as a neo futuristic comic book fantasy set in San Fransokyo, is pretty awesome too. A win on all fronts, this one.
7. Saving Mr. Banks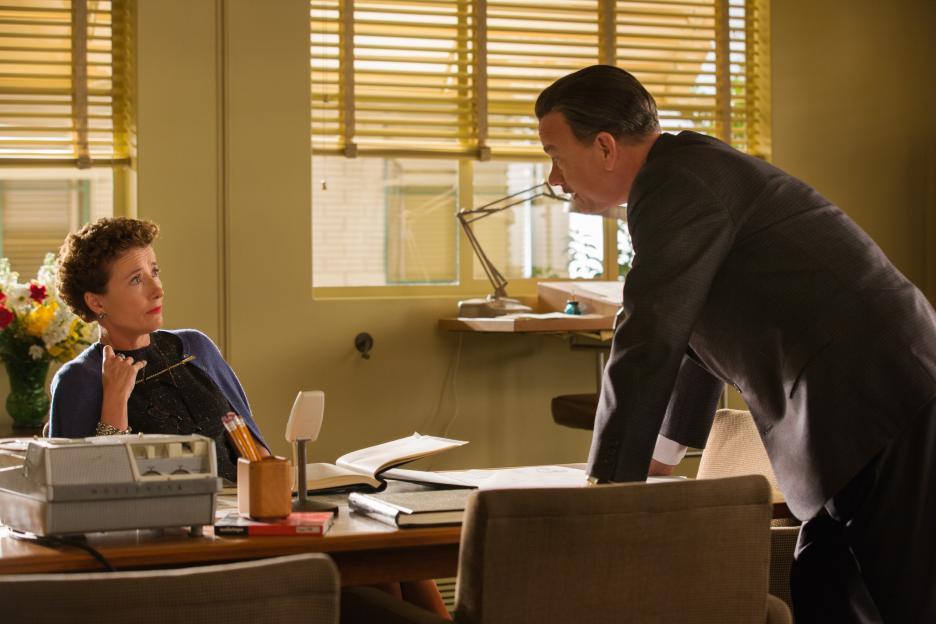 There is little else that you require to sweeten your day when you see Tom Hanks portraying Walt Disney attempting to persuade author P.L. Travers for the film rights to her Mary Poppins characters, something that he was eventually able to get and produce into a film, the 1964 original 'Mary Poppins' film. What's more is that this actually happened at the behest of Disney's daughters who made him promise he would produce a film for them based on the books, and thus pursued her for over twenty years. While the film encompasses roughly two weeks in the midst of that process in 1961, the extraordinary performances of both Hanks and Emma Thompson as Travers elevate the film to among the best that 2013 had to offer.
6. Frozen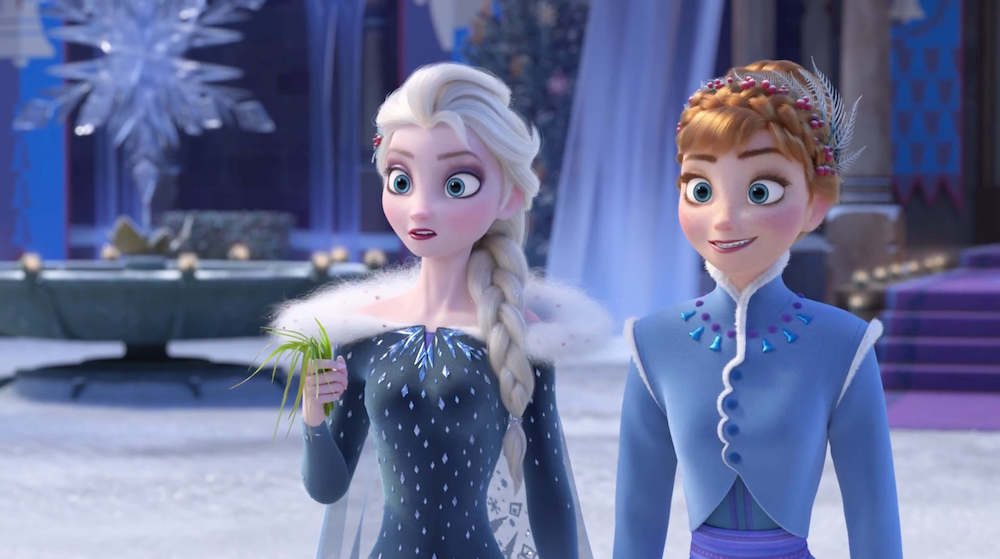 As I have stated in a number of articles before, it is incredibly rare for Disney to do a sequel to one of its original properties, but the mania that the release of 'Frozen' caused, especially among the younger ones, especially warranted so. This tale of the reconciliation of two sisters, one of whom wields magical, ice-y powers captivated audiences in a way no recent Disney feature had, and audiences flocked to the theatres in large numbers to show their love – to the tune of nearly $1.3 Billion. The merchandise and all the "Let it Go" videos were off the roof, simply cementing it as one of the biggest, if not among the best animated films ever.
5. Toy Story 4
'Toy Story 4' is astoundingly well done, and while it pales in comparison to the superior 'Toy Story 3', never rising to the emotional fever that it was, that still means it's pretty dang great. The animation is spotless: one really comes into a sense of impressiveness looking at all the returning and new characters rendered flawlessly in 3D from the first frame, every one of them being filled with colour, and an astute sense of adventure. Seldom any dull moments here, and despite the manic energy in its proceedings, the film works because of its emotional bits and talks about the virtue of moving on and letting go, of friendship, of loyalty, and of one's purpose presented in between the pauses and the absolutely heartbreaking finale. Pixar sure made an attempt to match up to the final scene in 'Toy Story 3' that had me in a mess, and they came inches close. Inches. That's a victory for me.
4. Zootopia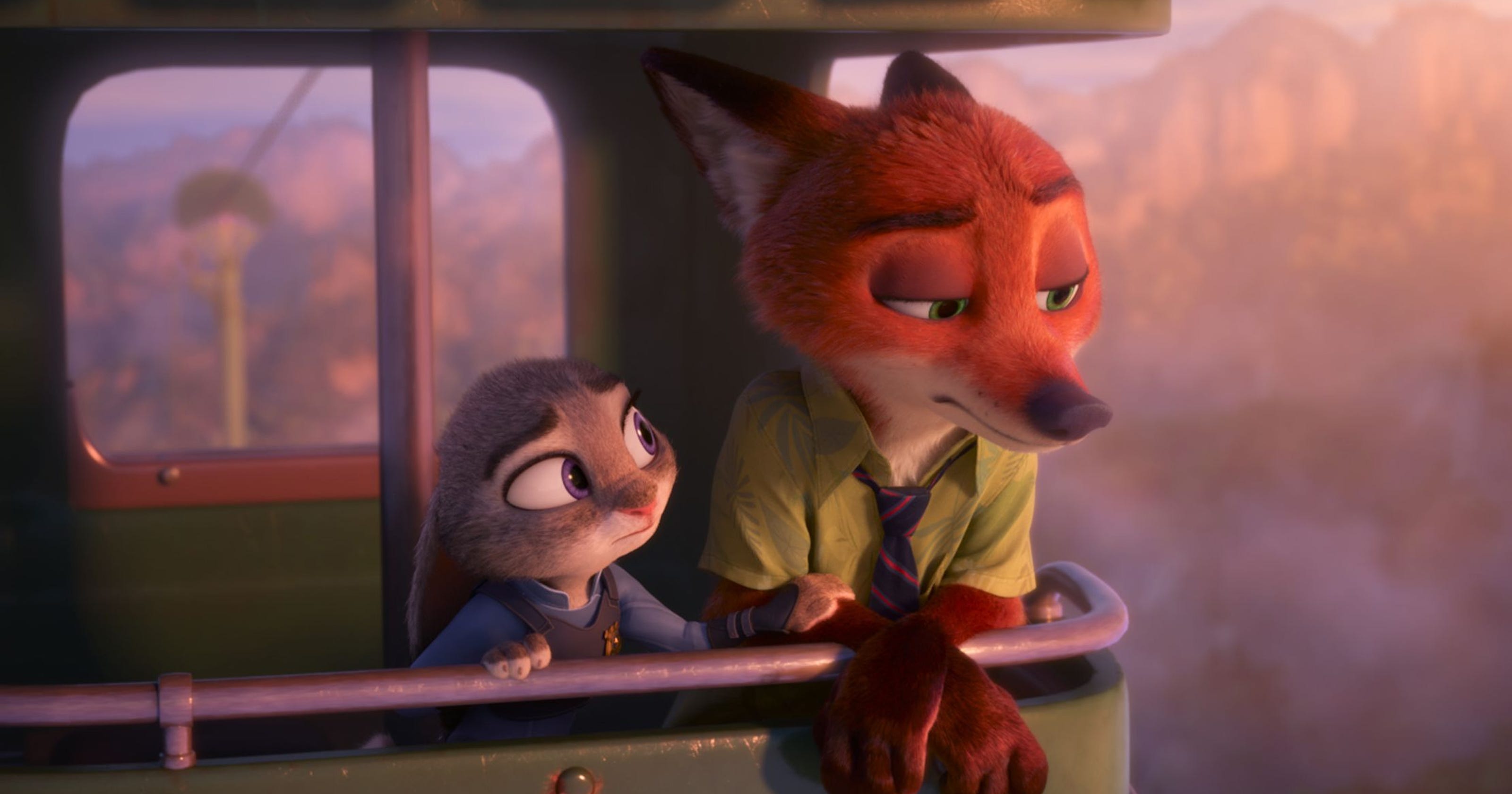 'Zootopia' for me established what I earlier thought only Pixar films could: a fantastic and smartly imagined world, with whimsical characters believable at every turn, and an emotional core to tug at your heartstrings along with a ton of humour. Seriously though, it will be hard for any animated film to come close to reducing me to a cackling mess for ten minutes straight after the scene with the sloths and 'The Godfather' spoof. Everything from the animation, to the fantastic voice acting of Jason Bateman and Jennifer Goodwyn, to the world-building is A-rate from the word go. I for one cannot wait for the sequels, if and when Disney makes them happen.
Read More: Best Western Movies of the 2010s
3. Coco
The sheer number of colours filling the screen within any single shot of 'Coco' could simply make you giddy up with excitement, especially if you were able to catch the film in 3D in theatres. The cultural angle works magic for the film as well, but it is the emotional weight that 'Coco' draws through its themes of tradition, family, passion and, most importantly, music, is what will make me go back to this film, even years hence.
Read More: Best Acting Performances of the 2010s
2. Toy Story 3
Even decades apart, the one memory of this film that will probably stay with me will be the extremely well done, emotional gut punch of an ending. And that is not to say all else will fade away from this delightful film, but through all my years of watching all kinds of cinema, it would be that one scene of Andy bidding farewell to his toys and moving on to college that I will probably hold too close to my heart. It was not just Andy's childhood that signatorily ended that day; it was ours too. Believe me when I say that I am not being overtly sentimental or philosophical. While 'Toy Story 4' was great in its own right, nothing in it comes close to this. This was for more conceivable reasons the definitive end to one of the best trilogies out there.
Read More: Best Thriller Movies of the 2010s
1. Inside Out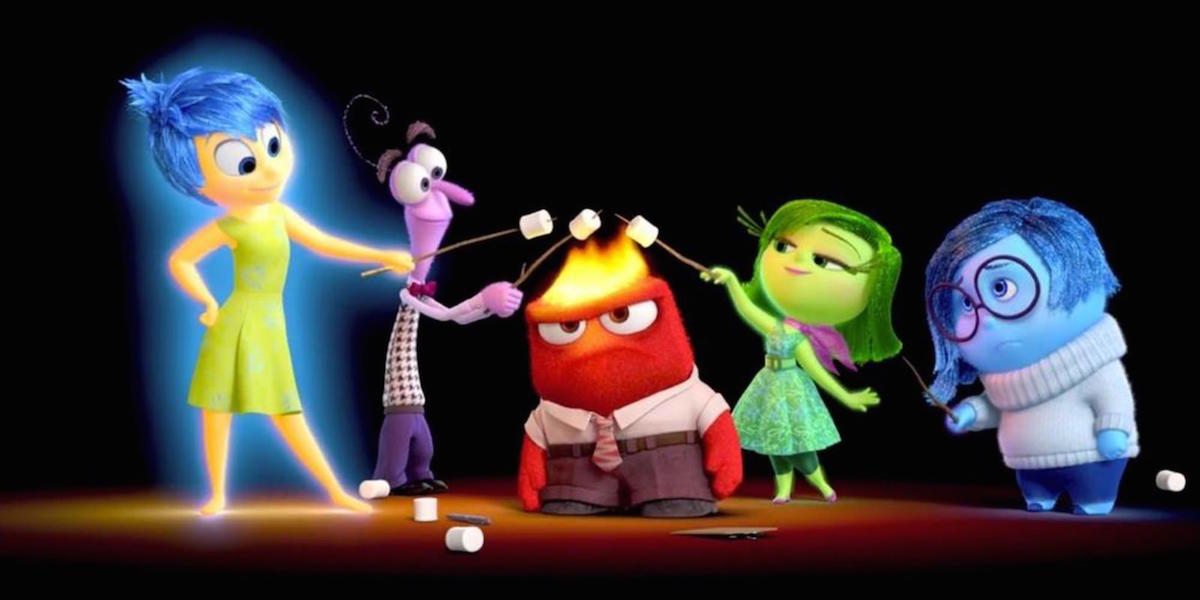 That the best that Disney has had to offer in decades, even the second and third best comes from Pixar should simply speak volumes about the stellar animation group, putting out some of the best animated films out there since 1995's 'Toy Story'. Everyone who loves Pixar knows that they work best when they do so on completely original projects, and this right here is that crowning jewel. I will go as far as stating that it is to the world, emotionally and ingenuity wise, what 'Wall-E' was in the last decade, even if its soul may lie closer to the criminally underrated 'Ratatouille' or other great Pixar films of the age.
It's motivating, clever, looks beautiful and amps up the creativity observed in nearly every Pixar film to the max. The result is 95 minutes of pure, unbridled animated joy and emotion, and I daresay, a film that demands a huge sense of admiration at simply how well machinated the concepts behind it are, seamlessly translating into emotions, embodying the very soul of Pixar and Disney. On a sidenote, Bing Bong WILL make you ugly cry. "Take her to the moon for me."
Read More: Best Disney Movies of the 90s