The death of Gabriel Fernandez shocked everyone due to the very brutality that was inflicted on the innocent boy. Netflix's recent docuseries, 'The Trials of Gabriel Fernandez' shines a light on the incident and the systemic failures which allowed the continued abuse until the eight-year-old died tragically.
At the center of the show are the atrocities inflicted by Pearl Fernandez and her boyfriend, Isauro Aguirre. However, Isauro is not Gabriel's biological father. Arnold Contreras is his father. While Contreras did have an important role to play in the trial following Gabriel's death, you might be wondering about where he is at present. We have got you covered in that regard.
Who Is Arnold Contreras?
Arnold Contreras took the stand during Isauro's sentencing trial. Often known as Arnaldo Jose Contreras, the man spoke affectionately of his deceased son, saying how Pearl never liked the boy, and it was his understanding that Gabriel would live with his maternal grandparents.
At the time of Gabriel's death, Contreras was in prison, serving time at the Riverside County jail, in 2013. Testifying that he often had trouble sleeping due to the brutality of Gabriel's death, Arnold was also among a party to file a wrongful death lawsuit against the public school district, Pearl and Isauro, and three different county departments.
Where is Arnold Contreras Now?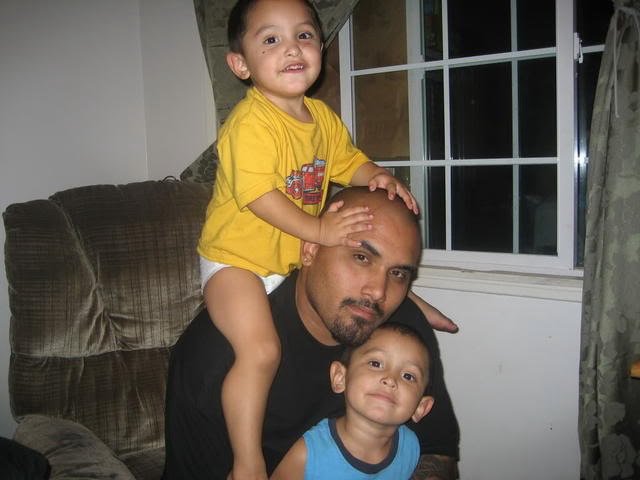 Arnold Contreras seems to have tried to move on in life. His Facebook profile shows plenty of pictures with Gabriel, where the boy can be seen smiling. It is clear that the father has not moved on from the death of his son. As per his profile, he is a resident of Pacoima, California.
Arnold, whose profile indicates he is single, seems to work at a tattoo and piercing parlor. Many of the images on his profile are about discounts available. Some images also feature his artwork prominently. You can take a look at his profile here. However, it would be important to note that it appears Arnold has not been active on Facebook publicly since 2017. A link to an Instagram profile is also present on his account, which appears to have been taken down as well.
Arnold does have an existing Pinterest page, which once again displays his prowess as a tattoo artist. You can check it out here. However, going by the fact that he has Google+ linked to his account, which was discontinued in April 2019, it seems that Arnold has not updated this profile in a while too.
So, where is he at present? While his immediate location or condition remains unknown, we do have the most recent available news on Arnold's whereabouts. It seems that Arnold continues to have run-ins with the law and the prison system. On February 11, 2019, he was admitted into the Calipatria State Prison for a nonviolent offense. He has been eligible for parole since June 2019. You can check out the relevant information at the State of California's Department of Corrections and Rehabilitation site, here.
It appears that Arnold leads a troubled life, as he always has, with prison stints. However, one's heart goes out to him for being a father trying to cope with the painful loss of his son.
Read More: Where Are Gabriel Fernandez's Siblings Now?