Hosted by Sarah Hyland, Peacock's 'Love Island USA' has been entertaining viewers since its debut in 2019. Based on the British version of the same name, the dating reality show has featured many engaging cast members over the years whose quests to find love through this particular social experiment never fail to entertain the public. Consider Carsten "Bergie" Bergersen, who may have been seen in the fifth season of the series for a very brief time, but that did not stop him from making an unforgettable impression on the viewers. Naturally, people are highly curious about what he might be up to these days, and we are here to explore the same!
Bergie's Love Island USA Journey
Out of all the five male participants that made their entrance in the first episode of season 5, Carsten "Bergie" Bergersen was the one to enter last. All the female participants were given a choice to show who they would prefer to partner with as the men made their way into the show. However, with every new entry, they could choose the latest one instead. However, in Bergie's case, none of the five present women decided to stand beside him.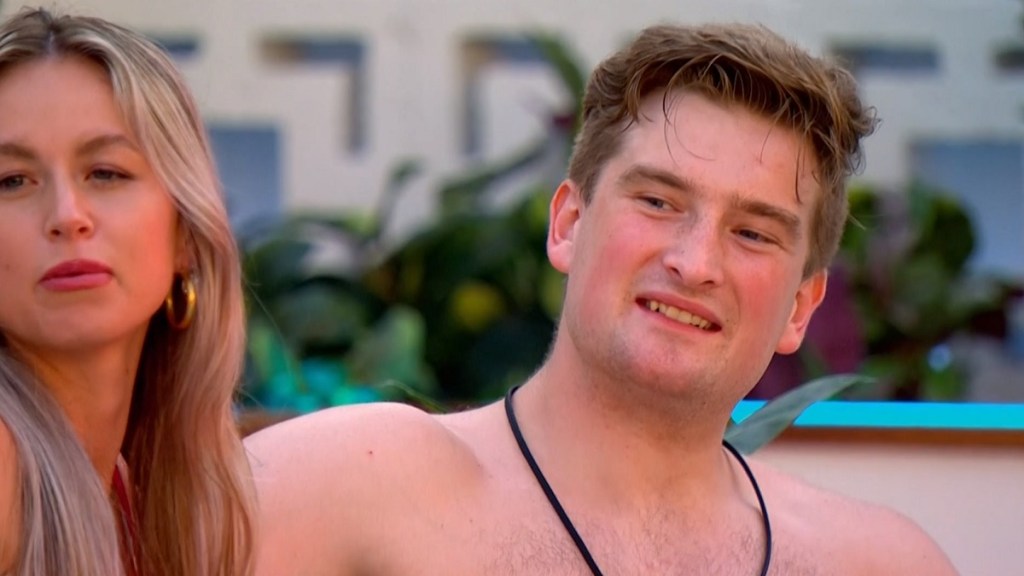 For his first night in the show, Bergie was coupled with Anna Kurdys. Unfortunately, any conversation between the two seemed to flow far from smoothly, with Anna feeling that she was the only one carrying the communication, though he hoped that this was born out of nervousness and shyness on Bergie's side. That being said, she did decide to talk to Leonardo Dionicio later in the day, who was her first choice. Seeing Anna and Leonardo together, Bergie decided to initiate a conversation with the former once more.
While Anna admitted that she was used to more open guys, the two remained friendly and were more than happy to hype each other up. Even during a party game played by all the cast members, Bergie chose to kiss Anna when his turn came, though she decided to kiss Jasmine Sklavanitis instead. However, Sarah Hyland soon made an appearance and asked all the couples to vote for who they thought was the least compatible pair.
Out of five possible votes, Anna and Bergie received four votes, with them also nominating themselves as the least compatible of all. However, it was then revealed that one of them would be leaving the competition, and the decision rested on them. This threw everyone off, but Bergie ultimately decided to exit, stating he would have become guilt-ridden had it been the other way around. This earned him many praises for his "gentlemanly" behavior.
Where is Bergie Now?
As of writing, Bergie seems to be doing well in life. During his admittedly brief time on the Peacock show, his account was managed by his aunt, who was more than happy to shower love and support on him. Even after his exit, his family was quite proud of his performance and certainly expressed the same via the internet. The Minnesota native has also earned much love and support from the public, who could not help but admire his on-screen actions.
Bergie graduated from Dakota State University in May 2023 with a Magna Cum Laude 3.7 GPA. His studies of healthcare are certainly indicative of his own fashion for health and fitness. During his tenure as a student, he also worked as a Dairy Queen General Night Manager and Group Fitness Instructor. Starting in Fall 2023, the reality TV star would become a student of Physical Therapy at the University of Mary. We certainly wish him the very best in all his future endeavors and hope that he will soon find his match.
Read More: Love Island Season 4 USA: Where Are They Now? Who Are Still Together?