Both ABC's '20/20: The Vanessa Guillen Case' and Netflix's 'I Am Vanessa Guillen' delve deep into the disappearance and death of 20-year-old U.S. Army Specialist Vanessa Guillen while she was stationed at Fort Hood, Texas, along with its aftermath. The officer was brutally killed more than two years ago, around April 22, 2020, but her case is no closer to coming to an end right now. Therefore, it's no surprise that her family and then-fiancé, Juan Cruz, are speaking up and demanding answers in every possible way. So, if you're curious to know more about the latter, in particular, we've got you covered.
Who is Juan Cruz?
Juan Cruz was not only Vanessa Guillen's boyfriend but also her long-time love, having been together since 2014. They'd officially gotten engaged in March of 2020 and had spent the weekend before she went missing in Houston, surrounded by their family and planning their dream December ceremony. According to Juan, everything was perfect, and whenever his partner came back to the city from Fort Hood, it was like a honeymoon for them. Despite their young ages, they had their shared future planned out and were more than excited to start building it. However, that all changed on April 22.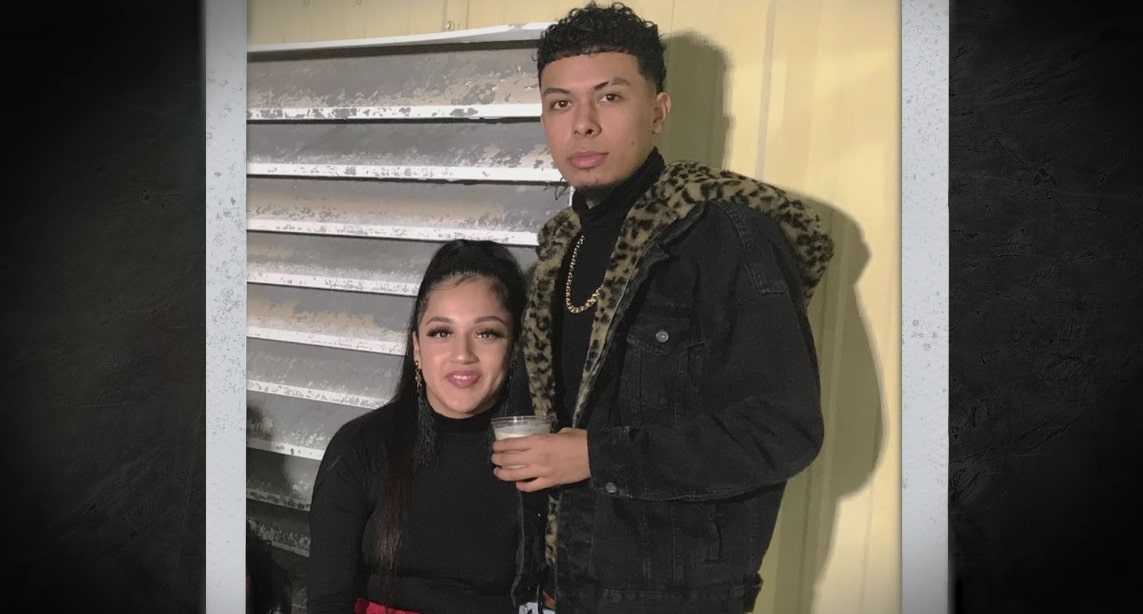 Juan and Vanessa were texting like usual on that fateful morning, but she abruptly stopped replying around lunchtime. It didn't really bother him at first, yet he soon grew worried because of how out of character the whole situation was, driving him to begin looking for her the same evening. Two days later, as it became undeniable that she was genuinely missing, he took to Twitter and wrote, "Please help me find my girlfriend, her name is Vanessa Guillen. Height 5'3. She has three tattoos on her left arm. Please, anything helps." He just wanted his girl to be safe and sound.
Unfortunately, all of Juan's hopes were in vain as Vanessa's bloodied and mutilated body was recovered from a shallow grave near the Leon River in Belton, Texas, on June 30. A day later, he again took to his social media to say, "Although I do not have you, I will always carry you inside this heart that still beats." Since then, Juan has made it clear that he wants the truth about what happened to his fiancée to come out. And he's also trying to understand how something so horrifying could occur at a military base — a place where those defending our country are supposed to feel safe.
Where is Juan Cruz Now?
Still awaiting answers, while Vanessa's family is calling for a change in the military safety policy, along with federal legislation, Juan Cruz is providing support to them at every step of the way, adding that they yearn to "know what happened. Every day I pray for justice." He has also asserted he would be a part of the I Am Vanessa Guillen Foundation her older sister, Mayra, has established to raise awareness about sexual and mental harassment as well as abuse in the forces. Juan wants his fiancée's legacy to live on, and he plans on doing everything in his power to ensure that.
"She is my hero," Juan once said in an interview with People. "Because of her, a lot of people are speaking up. And I know she is proud. She will always be remembered. That's what she wanted, to help people." As for his own whereabouts, the 23-year-old mostly prefers to stay well away from the public eye these days, yet we do know he continues to reside in Texas. Plus, Juan seems to be making the most of his life by trying to move on and garnering new experiences (as he should), all the while keeping Vanessa alive in his heart.
Read More: Where is Cecily Aguilar Now?