Since its premiere in 2013, 'Vanderpump Rules,' a spinoff of 'The Real Housewives of Beverly Hills' has focused on the lives of young employees whose lives are twisted by drama, hookups, romance and fights. Along with Lisa Vanderpump, the employees of the Bravo reality television show do not just keep up with the day-to-day of her restaurants and bars but also navigate their interpersonal drama. Raquel Leviss is one of the cast members on the show whose romances have made plenty of waves. Given the upheaval that followed in the reunion episode, many are wondering about Raquel Leviss' whereabouts. So, if you also want to know more, look no further because we've got all the answers right here!
Raquel Leviss' Vanderpump Rules Journey
Raquel Leviss appeared on 'Vanderpump Rules' in season 5 after being introduced to the show as James Kennedy's girlfriend. The couple got together at the New Year's Eve party in 2016 and were together for five years before James Kennedy got down on one knee and popped the ultimate question to the former Miss Sonoma County. However, less than a year later, James Kennedy and Raquel decided to part ways after falling out of love.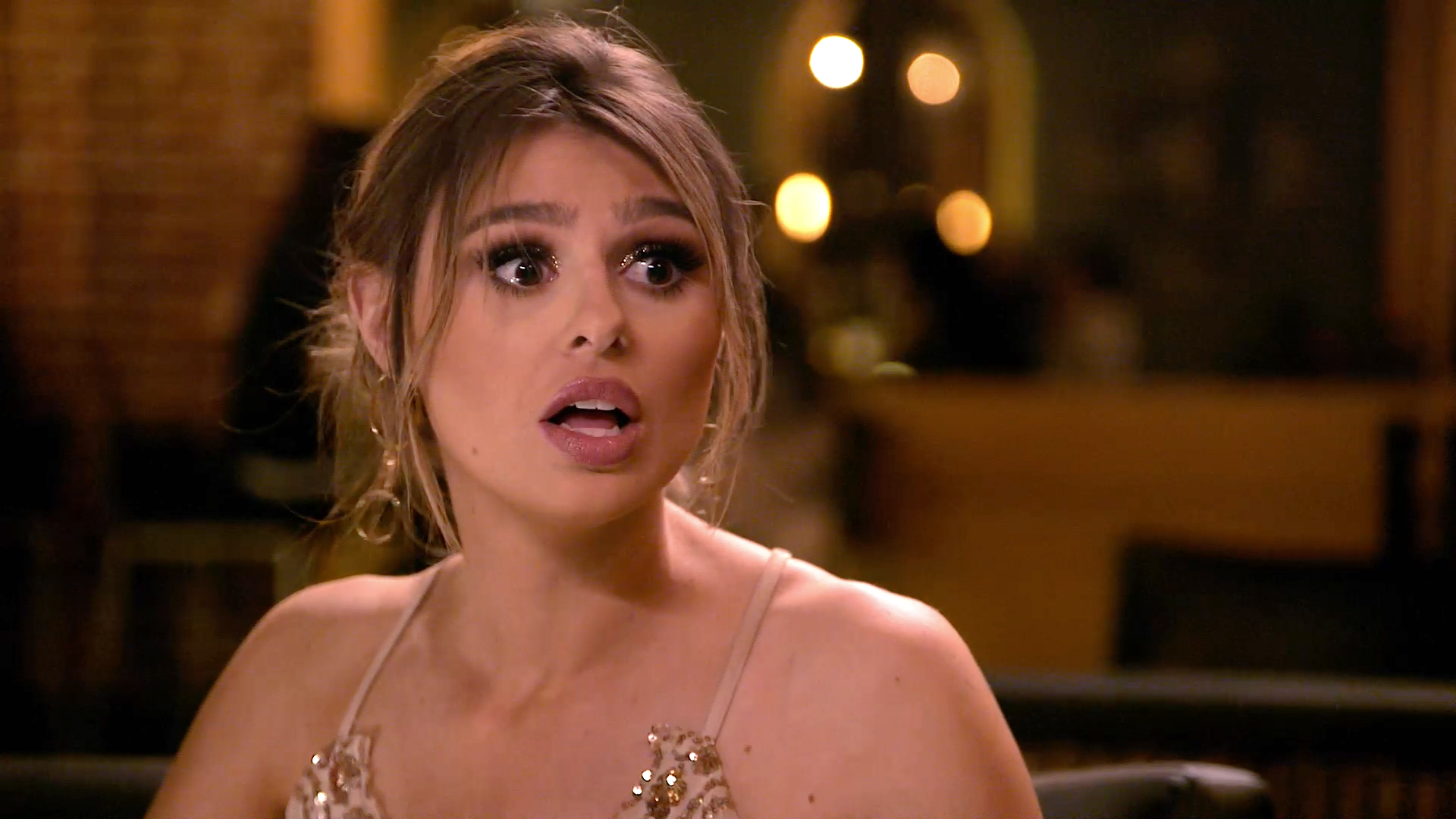 What followed was a series of dramatic hookups that entangled Raquel in drama. First, Raquel hooked up with castmate Tom Schwartz who had recently divorced Katie Maloney. While her hookup with Tom Schwartz invoked the ire of a few, the worst came to pass when news of her affair with Tom Sandoval came to light. Tom, who had been with Ariana Madix for almost a decade, started cosying up to Raquel in August 2022. While a few speculations were made here and there, Raquel and Tom managed to evade everyone's notice. The reunion episode for season 10 revealed the full timeline of their relationship.
While Scheana Shay and Brock Davies' wedding became the first time the two tested boundaries, the two sealed the deal when Ariana Madix went to her grandmother's funeral in September 2022. Even when the cameras stopped rolling on the duo in the fall of 2022, they continued to sneak around until earlier this year. Tom finally ended things with Ariana Madix on Valentine's Day and it was revealed that he and Raquel have been secretly seeing each other.
Where is Raquel Leviss Now?
Long after the cameras stopped rolling and news of their affair broke out, a consequent implosion ensued, with countless pointing their fingers at Raquel. Not just this, allegations of a physical altercation between Raquel and Scheana Shay also emerged. Raquel's sister Kate suggested Scheana Shay punched Raquel upon hearing Ariana Madix's side of the story. Soon after, pictures of the reality star's punched face made rounds online. The volatile nature of the situation led Raquel to pursue a restraining order against her costar Scheana Shay. However, Raquel did not appear before the court to make the restraining order permanent, which led to its ultimate dismissal.
Even on Twitter, the same erroneous explosion has continued. Raquel's sister Kate replied to costar Charli Burnett's sympathetic Tweet only to invoke her ire against Raquel and herself. In light of the events that came to pass, Raquel has now checked herself into a mental health facility and has been there since April. After fulfilling her duties to the Bravo reality show and filming the reunion episode, Raquel admitted herself in a feat to regain a better perspective and attend to her mental health.
On the personal front, Raquel and Tom have also decided to cool things off at the moment. Tom appeared on the 'Howie Mandel Does Stuff' podcast and confirmed that he and Raquel are taking a break. No additional comment has been made by Raquel since she has largely redacted herself from the public eye at the moment. However, despite enrolling herself in a mental health care facility, Raquel has continued to be on the receiving end of threats and dangerous messages.
It has also been alleged that Raquel's family has sought FBI protection following the backlash after the show. While the involvement of the federal agency stands disputed, Raquel has publicly and privately been receiving a number of threats which has further led many to believe that she will not be appearing in the subsequent season of 'Vanderpump Rules.' However, many are also hopeful to see a new side to the reality star after she returns from the medical facility. Nevertheless, we continue to hold out hope that Raquel manages to weed out all the issues in the dynamics with her co-stars and make a proper comeback to the show.
Read More: Is Vanderpump Rules Real or Scripted?