Lifetime's 'Hidden Murder Island' is a thriller cinematic piece inspired by real events. It centers on two women who go camping in the woods. An attacker kills one of them, and the other one escapes. She develops amnesia and lives on the luxurious island of her parents. But that doesn't stop her search for the truth about the horrific day. The movie is helmed by Damián Romay, who utilizes beautiful beaches and islands, as well as closed and eerie spaces, to set the tone for this movie. If you want to learn more about its filming locations, we've got you covered.
Hidden Murder Island Filming Locations
The principal photography for 'Hidden Murder Island' seemingly occurred in California during December 2022, particularly in Los Angeles, like most Lifetime movies. The team set camp around the beaches and islands of California because it was a fitting backdrop for the movie. The west coast state is known for its picturesque landscapes, diverse culture, and vibrant entertainment industry. It is a goldmine of multifarious locations for filmmakers, including iconic landmarks like Alcatraz Island, Hearst Castle, Mount Shasta, and Lake Tahoe. Now, let's take a closer look at the specific location where the thrilling flick was recorded.
Los Angeles, California
The filmmakers supposedly taped most of the sequences in Los Angeles, the birthplace of Hollywood, which is synonymous with the movie industry. It also boasts a number of serene beaches where 'Hidden Murder Island' could be possibly captured, such as Venice Beach, Santa Monica, Malibu, Manhattan, and El Matador.
The City of Angels is preferred as a backdrop in most projects due to the incredible tax incentives that provide financial benefits for small-scale creators. There's also the availability of a talented and skilled workforce that includes actors, directors, producers, writers, and crew members who are all pioneers of their respective films.
Due to the diversity of the region, it is fitting for a hipster or luxurious backdrop and suits almost all genres. The high-end infrastructure helps to recreate sites that are not easily accessible. Moreover, the post-production facilities, sound stages, and rental companies present the team with all possible resources. Other thrillers filmed here are 'The Last Thing He Told Me' and 'Bullet Train.'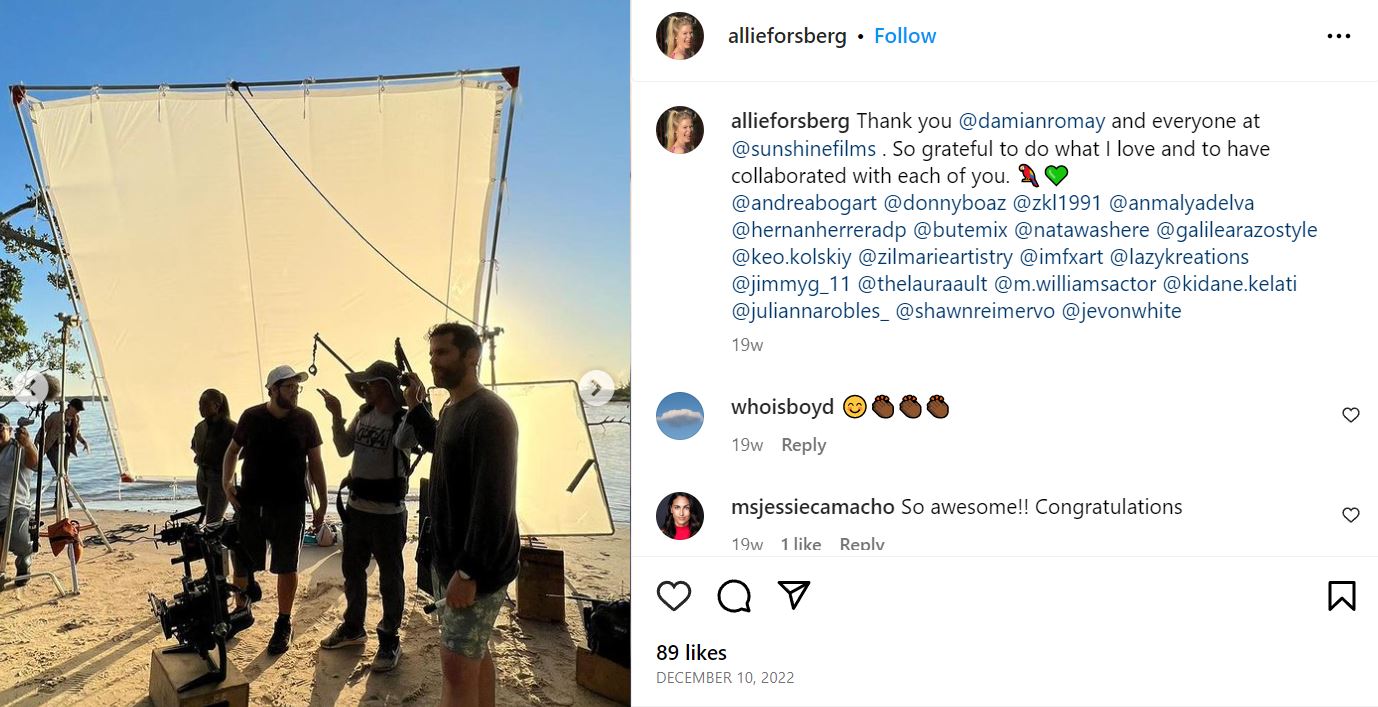 Hidden Murder Island Cast
The movie features Donny Boaz in the lead as Frank. The actor is known for his portrayal of Mark Brennan in 'Osprey' and Shiloh Taylor in 'Dawn At Dominion.' Andrea Bogart can be seen as Beth in the film. You might recognize her from 'Home, Not Alone' as Sara and 'Cheer Camp Killer' as Beth. The supporting cast includes Carlos Guerrero as Sheriff Joe Wu, Shawn Reimer as Sam Jones, Allie Forsberg as Fey, and Zach Lane as Curt.
Read More: Best Suspense and Mystery Movies of All Time