Based on the 2016 book 'Dog Gone: A Lost Pet's Extraordinary Journey and the Family Who Brought Him Home' by Pauls Toutonghi, which is inspired by actual events, Netflix's 'Dog Gone' is a biographical drama movie directed by Stephen Herek. It mainly revolves around a young man named Fielding Marshall and his loving dog Gonker, who is also his best friend. However, one day, Fielding's furry friend disappears and is nowhere to be seen. To find him, the young boy and his father, Rob, embark on an epic quest, despite their somewhat fractured relationship.
What makes the search all the more intense is that the duo only has two weeks to find the beloved dog because he requires medication to survive. So, with the help of Fielding's mother, Ginny, and many kind strangers, the father and son progress and are determined to bring their pet home. While the dramatic narrative involving Gonker keeps the viewers hooked on the movie, the constantly changing backdrops make one wonder where 'Dog Gone' was shot. If you are one such curious soul, we have got you covered!
Dog Gone Filming Locations
'Dog Gone' was filmed entirely in Georgia, specifically in Atlanta Metropolitan Area and Rabun County. The principal photography for the Rob Lowe starrer seemingly commenced in August 2021 and reportedly wrapped up in late January 2022. Now, without wasting time, let's follow Fielding and Rob in their quest and get a detailed account of all the specific places where they search for Gonker!
Atlanta Metropolitan Area, Georgia
Several pivotal portions of 'Dog Gone' were lensed in Atlanta metropolitan area or Metro Atlanta, the most populous metropolitan statistical area in Georgia and the eighth largest in the country. Like the father-son pair travel to different places in search of Gonker, the filming unit also moved across Metro Atlanta to tape numerous scenes against suitable backdrops. They reportedly set up camp in the cities of Stone Mountain, Powder Springs, Conyers, and Riverdale, for shooting purposes.
Situated across the low foothills of the Appalachian Mountains, Metro Atlanta's cultural, demographic, and economic center is Atlanta, Georgia's capital and most populous city. The metropolitan area is home to several museums and parks, such as the Children's Museum of Atlanta, Fernbank Science Center, Jimmy Carter Library and Museum, Chattahoochee River National Recreation Area, Atlanta Botanical Garden, and Kennesaw Mountain National Battlefield Park.
Rabun County, Georgia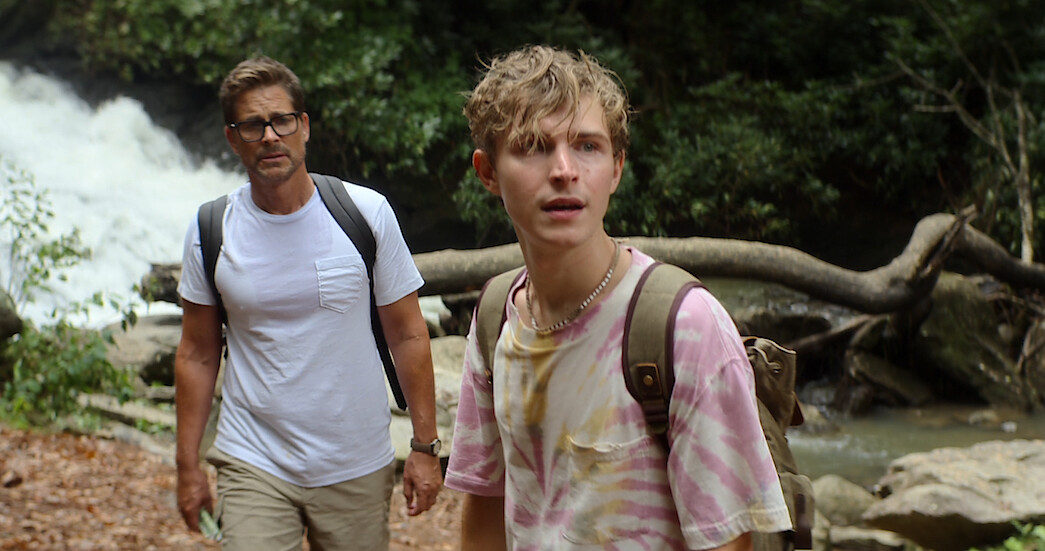 A significant chunk of 'Dog Gone' was taped in Rabun County, the northeasternmost county in Georgia. A few key scenes were recorded in the city of Clayton and the unincorporated community of Lakemont. Apart from that, the resort town of Tallulah Falls served as a pivotal production location for the biographical movie. In addition, the Appalachian Trail, which extends more than 75 miles through the Chattahoochee-Oconee National Forest, prominently features in the dog movie as it is in this area where Gonker gets lost.
Read More: Best Dog Movies on Netflix