Co-written and directed by Gene Stupnitsky, 'No Hard Feelings' is a coming-of-age sex comedy movie that stars Jennifer Lawrence as Maddie Barker, a young woman on the verge of bankruptcy and losing her childhood home after her car gets repossessed while working as an Uber driver. Call it her fortune or misfortune, she comes across a strange Craigslist posting in which helicopter parents are looking for someone who can do whatever it takes to make their introverted 19-year-old son, Percy, come out of his shell before college.
With a brand new Buick Regal on the line, Maddie accepts this unusual job, but sooner rather than later, she realizes that it is much more challenging to deal with awkward Percy than anticipated. Alongside Lawrence, who also co-produced the movie, it features hilarious performances from Andrew Barth Feldman, Laura Benanti, Natalie Morales, and Matthew Broderick. The comedy movie unfolds in Long Island, New York, as Maddie tries to help Percy face and navigate his desires. Given the use of several interesting locations, it is likely that many viewers wonder where 'No Hard Feelings' was actually shot. Well, if you are such a curious soul, let us fill you in on all the details!
No Hard Feelings Filming Locations
'No Hard Feelings' was filmed in New York, specifically in Nassau County and Suffolk County. As per reports, principal photography for the sex comedy movie commenced in late September 2022 and wrapped up in November of the same year. Now, without much ado, let us walk you through all the specific locations that feature in the Gene Stupnitsky directorial!
Nassau County, New York
Although the story is set in the hamlet of Montauk, 'No Hard Feelings' was almost entirely lensed in Nassau County, right to the east of New York City on Long Island. Firstly, the production team transformed Ted's Fishing Station at 143 Bayside Drive in Hempstead's Point Lookout into Montauk Dock East. Besides that, the North Shore Animal League America at 25 Davis Avenue in the hamlet and census-designated place of Port Washington served as pivotal shooting spots.
Jennifer Lawrence is back on set!
She was spotted filming her upcoming R-rated comedy 'No Hard Feelings' pic.twitter.com/Z0FTB1tFme

— Jennifer Lawrence Updates (@JenniferUpdates) September 20, 2022
The filming unit of 'No Hard Feelings' also set up camp in and around Greenfield Cemetery at 650 Nassau Road in the census-designated place and suburb of Uniondale of Nassau County. In addition, the village of Lawrence served as one of the filming sites for the Jennifer Lawrence starrer. Over the years, Nassau County has hosted the production of various film and TV projects, such as 'Desperately Seeking Susan,' 'The Hot Rock,' 'Judy Berlin,' and 'Team-Mates.'
Suffolk County, New York
A few key sequences of 'No Hard Feelings' were also recorded in different sites across Suffolk County. Given that the story is based in Montauk, it makes sense that the production team of 'No Hard Feelings' actually traveled to and set up camp in the hamlet to tape some pivotal portions for the movie. Furthermore, Jennifer Lawrence (Maddie) opened up during a conversation with Pinkvilla in mid-June 2023 about her experience shooting the nude scene for the movie.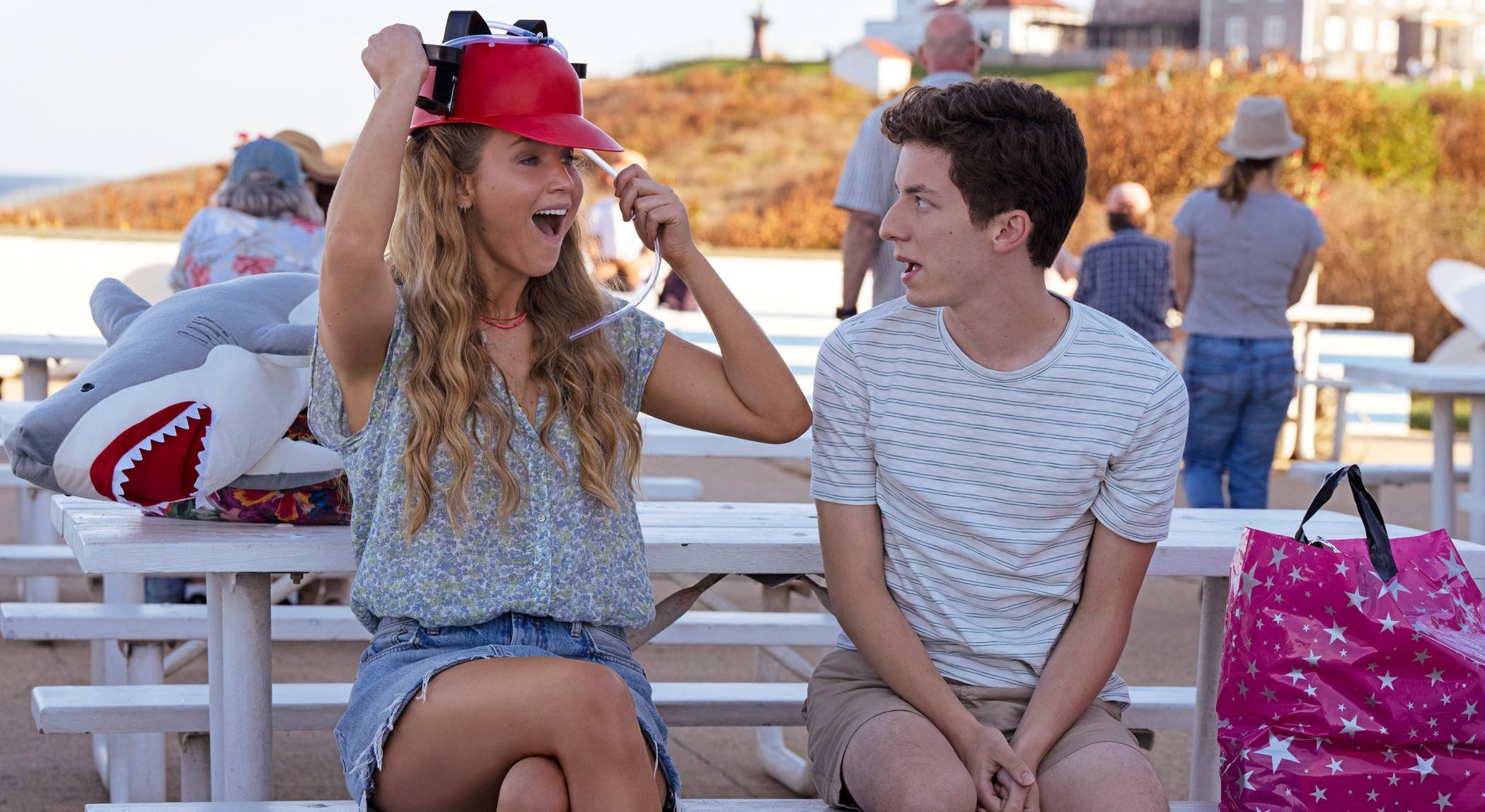 According to Lawrence, the crew's safety and kindness made the entire sequence much smoother, ensuring she felt comfortable throughout. Her co-star Andrew Barth Feldman (Percy) also joined the conversation, acknowledging the weirdness and discomfort regarding such scenes. But as Lawrence said, he added, "But it was so incredibly safe… Everyone was so kind, constantly checking in that we were okay."
Read More: Best Sex Comedy Movies