Jason Woliner's 'Paul T. Goldman' is likely to go down in entertainment history as one of the most unique shows of all time. This metafictional mockumentary revolves around Paul T. Goldman, whose real name is Paul Finkelman. In 2012, Paul reached out to Woliner through Twitter and asked him to make a film based on him. Given what Woliner ended up developing, it's safe to presume he found Paul and his claims fascinating, just not the way Paul intended.
In his 2009 book, 'Duplicity – A True Story of Crime and Deceit' and in the Peacock series, Paul repeatedly claims that his wife, Audrey Munson, whose real name is Diana, married him for his financial assets. According to him, she ran a prostitution ring with her boyfriend, partner, and pimp Royce Rocco, whom Paul depicts as a villainous figure. Paul makes multiple outlandish claims about Rocco. When the series ends, we don't necessarily get the complete picture, but certain aspects of Rocco's personality do come to light. Here is everything you need to know about it. SPOILERS AHEAD.
Who is Royce Rocco in Real Life?
When "Rocco Royce" finally appears in the Peacock series, he doesn't come off as the villain Paul paints him to be. Rocco's actual name is John "Cadillac" McDaniel, and he is a self-described "boat guy" residing in Florida. It becomes quite clear in the show that he wasn't running a prostitution ring along with Diana. Some of Paul's other claims about him are disproven earlier in the series. This includes the allegations that Cadillac had mafia ties. As we learn in the show, Paul turned him into the villain of his story as a coping mechanism. In 'Duplicity,' Paul even wrote Rocco and Audrey were killed in an explosion orchestrated by the mafia.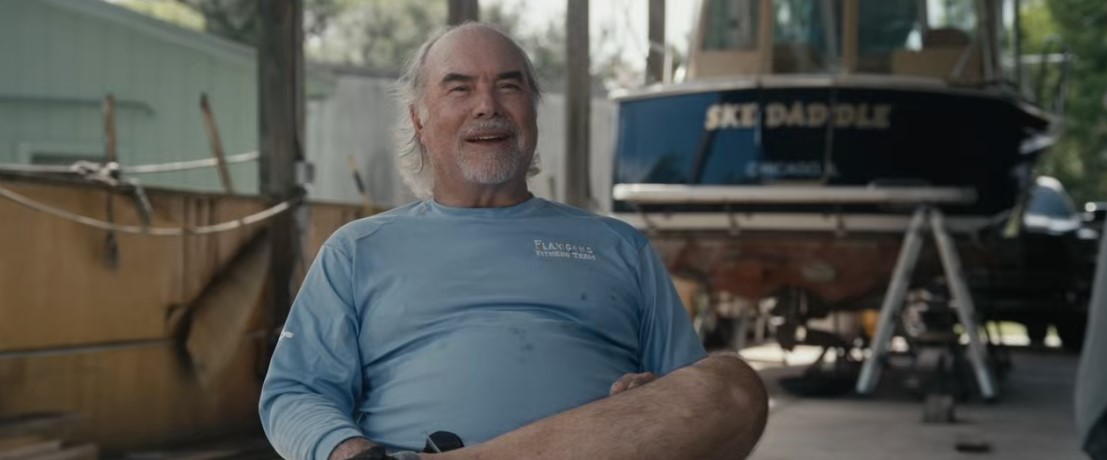 According to Cadillac's version of events, he was in a five-year-long relationship with Diana and then made it clear to her that he wasn't a marrying type. However, he did tell her that she could get married and he would be her boyfriend. So, this was the arrangement between Diana and Cadillac once the former tied the knot with Paul. Cadillac also vehemently denies that he ever offered up his girlfriend at the time to another man — something that even one of the private investigators that Paul hired claims he did.
Where is John "Cadillac" McDaniel Today?
Cadillac currently resides in Indiantown, Florida, where the moniker "boat guy" seems to fit him perfectly. When he was 13 years old, his parents bought him a 16′ Magnum Missile. He was a boat racer in the 1970s and 1980s. After that, he started purchasing boats and restoring them in a place he called the Field of Dreams. In 2011, Cadillac restored and sold a rare 1965 Bertram 31 race boat, which he'd originally spotted back in the 1990s. Toward the end of the series, Cadillac attends the series premiere.
It was Diana who e-mailed Cadillac and informed him about Paul's book. He later told the production team of the Peacock series that he had no sympathy for Paul. While accusing Cadillac of being a sex trafficker in the show, the most significant evidence Paul offers is a crinkled-up fax he claims he found in Cadillac's trash. Yet it turns out that Cadillac didn't throw away that document; Anthony Zwiener, who was living at Cadillac's home at the time, did. In 2007, Anthony went to India as an ordained minister and befriended an Indian pastor who was taking care of several children who had become orphaned in the 2004 tsunami. The girl, whose photo Paul has and claims is a sex-trafficking victim, is one of those children. In 'Duplicity,' Paul turned Anthony into Albert Borelli, Cadillac's partner in sex trafficking.
Read More: Johnny Finkelman: Where is Paul Goldman's Son Now?