Deemed to be the perfect combination of 'Love Island,' 'Love is Blind,' and 'Survivor,' Netflix's 'Too Hot to Handle' is a reality dating show with a twist. Inspired by the 'Seinfeld' episode titled 'The Contest,' here, a group of hot and single individuals gets ready for a sexless summer with no kissing, no touching, and no self-gratification. Of course, they're unaware of the rules at first, so their surprise and torture become our entertainment.
Most dating shows have a charming host that helps the contestants along their journey while providing us with background details and narration, but 'Too Hot to Handle' is hosted by an equally captivating yet snarky artificial intelligence device called Lana. This white, cone-shaped virtual robot with purple-blue lights that turn on whenever she prefers to speak is like Alexa or Echo, just very stringent about keeping the players celibate.
Who is the Voice of Lana?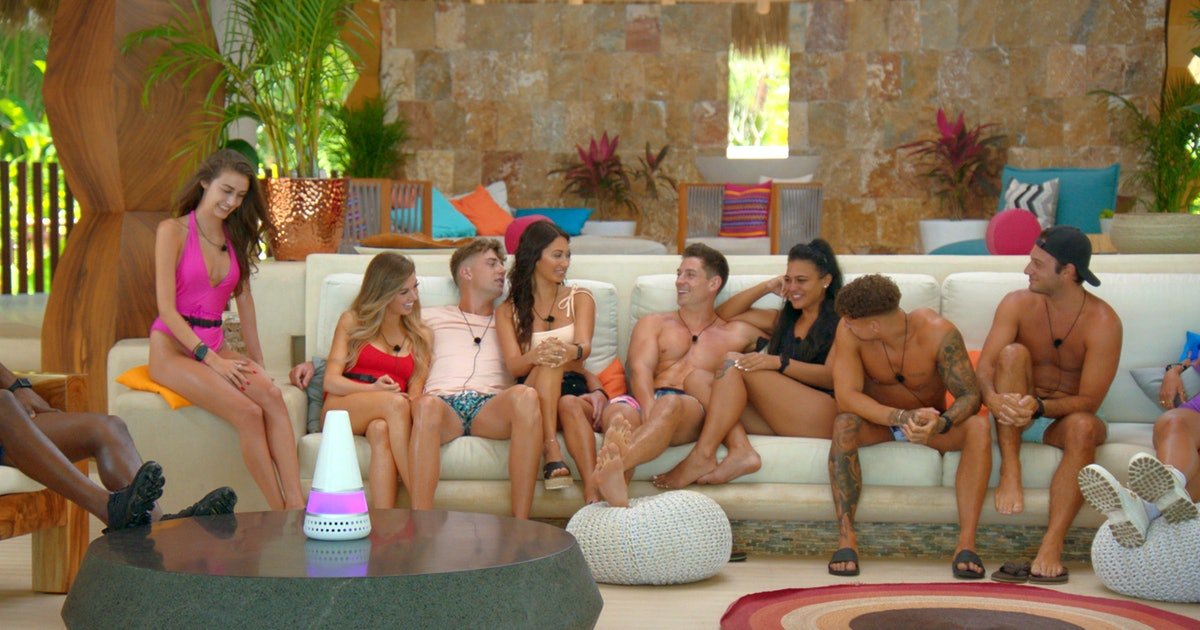 Although a virtual assistant, Lana is the one who guides the members into seeing that there is more value in emotional connections than they initially thought. Her role is basically that of an instructor who watches everything with her metaphorical eyes to ensure that the cast breaks no rules. In the words of narrator Desiree Burch, a comedian and writer, Lana is "a talking air freshener" who is "going to c–kblock." But alas, Desiree has no role in Lana's voice or her "operations" on this fascinating series.
In fact, no single person is responsible for Lana. A team of experts created her voice from scratch, specifically for this Netflix program. Moreover, her script is penned and programmed into the device by production members whose sole job is to watch and note the contestants' every move. In other words, Lana is a mere speaker that recites every instruction supplied to it by the producers of the show. There is nothing more to her.
If you found yourself watching Too Hot To Handle and wondering where we got the name Lana from … reverse it. https://t.co/ESdxxrPsyb pic.twitter.com/KyLOk4FWca

— Netflix (@netflix) April 24, 2020
Therefore, if you were dreaming of trading in your voice-activated devices at home for Lana, we're sorry to burst your bubble, but that's not possible. She was invented for 'Too Hot to Handle,' so her purpose is entertainment, not commercial use. Lana is honestly quite similar to how the social media app on 'The Circle' operates. We should also mention that her name has a very NSFW meaning. "If you found yourself watching Too Hot To Handle," Netflix tweeted, "and wondering where we got the name Lana from…reverse it."
Read More: Do the Contestants on Too Hot to Handle Get Paid?