Written by Kim Eun-sook, Netflix's 'The Glory' tells the story of Moon Dong-eun (Song Hye-kyo), who was viciously bullied as a high-school student. Her tormentors traumatized her, beat her up, and burned her so severely with curling irons that she now has permanent scars on her body. Eighteen years later, Dong-eun returns to the lives of her former bullies to exact revenge. Jeon Jae-joon (Park Sung-hoon) is one of Dong-eun's tormentors. A country club heir, he is one of the wealthy members of the group, as well as one of the most volatile. Jae-joon is killed toward the end of the season. Here is everything you need to know about it. SPOILERS AHEAD.
Who Killed Jeon Jae-joon?
Although Jae-joon (also spelled Jae-jun) has been part of the same group since childhood, there is little harmony between them. Son Myeong-o was one of his friends growing up, even though he was from a modest background. As an adult, Myeong-o has become Jae-joon's errand boy and is bitter about it. Jae-joon pines for Park Yeon-jin, who is now a popular weather presenter and is married to Ha Do-yeong (Jung Sung-il), the CEO of Jaepyeong Construction. Choi Hye-jeong, who is now a flight attendant, is in love with Jae-joon. Even though they often sleep together, those feelings are not reciprocated.
Dong-eun discovers that Jae-joon is colorblind, as is Ha Ye-sol, Yeon-jin's daughter, and realizes Ye-sol is Jae-joon's biological daughter, not Do-yeong's. While working as the homeroom teacher in Ye-sol's class, Dong-eun lets Jae-joon figure out the truth, and all hell breaks loose. Jae-joon is not a potential father figure by any stretch of the imagination. But the sheer thought of someone else — let alone Do-yeong — having something he thinks belongs to him is simply unthinkable. As Jae-joon tries to impose himself on Ye-sol's life, her parents become concerned. Yeon-jin realizes that it is Dong-eun's doing but is unable to put a stop to it. Meanwhile, Dong-eun helps Do-yeong connect the dots and figure out the truth.
In season 2, Dong-eun informs Jae-joon that one of her fellow teachers, Chu Jeong-ho, has been taking inappropriate photos of Ye-sol and other girls, prompting Dong-eun to drive to the school and beat the teacher to a pulp. This also forces a confrontation between Jae-joon and Do-yeong, during which the former downright declares that he is Ye-sol's father and initiates a fight with the other man. The fact that he loses the fight only increases his anger and sense of humiliation.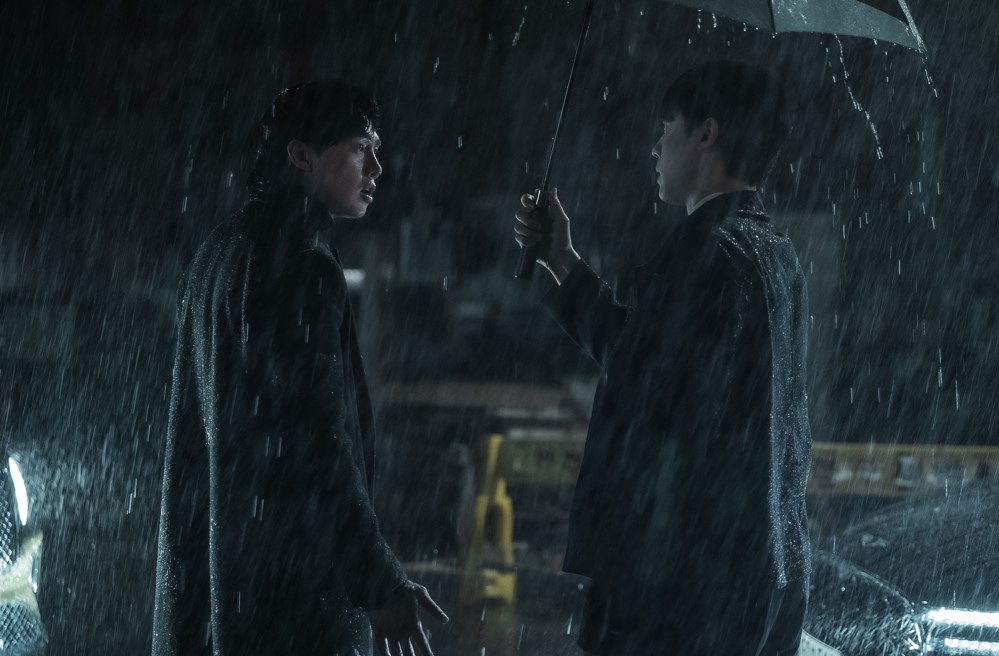 Jae-joon's actions continue to alienate Yeon-jin from her husband and in-laws, an outcome that Jae-joon desires because he wants Yeon-jin to divorce Do-yeong so he can be part of both her and her daughter's lives, but Do-yeong has no desire to cede his rights as a father to Ye-sol, despite knowing that she isn't his biological daughter. Throughout the whole mess, he steadily protects Ye-sol from the ramifications of her mother's actions. As it increasingly appears that Yeon-jin will likely go to jail for Myeong-o's murder, Jae-joon's asks Hye-jeong whether she will be a mother figure in Ye-sol's life. Seeing the opportunity, Hye-jeong readily agrees.
However, Hye-jeong's dreams of marrying Jae-joon do not materialize after she is stabbed in the neck by Sa-ra. Although Hye-jeong survives the ordeal, her vocal cords suffer permanent damage, and Jae-joon once more discards her. This is when Dong-eun visits her at the hospital and offers her a chance of revenge against Jae-joon.
Under the pretext of picking up her things, Hye-jeong visits Jae-joon's apartment and switches his Betaxolol drops, which he uses for his glaucoma, with washer fluid or hand sanitizer. Jae-joon visits Ye-sol's school and discovers she is no longer a student there. A furious Jae-joon tries to call Do-yeong, but he is unreachable. He then calls Dong-eun and demands to know where Ye-sol is. Instead of answering that, she cryptically remarks that she knows now that his daughter's will not be the last face he will ever see.
After applying what he believes is his eye drop, Jae-joon gets hit by a cement mixer truck, but he doesn't die there. Later, we see him being pursued by someone. Although we may initially think that it's Hye-jeong, in truth, it's actually Do-yeong. He knows that as long as Jae-joon is alive, he and his daughter will not have peace. He pushes a temporarily blind Jae-joon from a floor of a building at a construction site. As Jae-joon falls to his death, he seems to regain his eyesight and realizes who is killing him. Jae-joon falls into the liquid cement mix several floors below and dies. Afterward, having already divorced his wife, Do-yeong departs for London with Ye-sol.
Read More: Does Moon Dong-eun End up With Joo Yeo-jeong or Ha Do-yeong in The Glory?