Having a fun school life is something every teenager wants. Good friends, numerous memories, and a nurturing environment are pertinent aspects that make one's schooling memorable and successful. However, there are times when some vicious facets rear their heads. Netflix's 'The Glory' follows Moon Dong Eun's life when she gets bullied and resolves to switch schools. Vengeance gets the better of her as she dives headfirst into crafting the perfect revenge plan. Consequently, she becomes a teacher and exacts her revenge on her bully's kid.
Created by Kim Eun-sook and Ahn Gil-ho, the South Korean thriller show has bullying, teenage relationships, and revenge at the center of the plot. The story's constant turning points and twists keep viewers on the edge of their seats. Moon's life and aspirations are driven by revenge on the people who made her miserable. She goes through the effort of planning an intricate scheme to make her abusers pay. If you enjoyed this series and wish to watch shows that focus on similar themes, you will love the following recommendations. You can watch most of these shows similar to 'The Glory' on Netflix, Hulu, or Amazon Prime.
8. 13 Reasons Why (2017-2020)

'13 Reasons Why' is a drama series based on the novel by Jay Asher. The show follows high school student Clay Jensen as he returns home from school to find a mysterious box with his name on it, left by his classmate Hannah Baker. She recently died by suicide, and the package contains cassette tapes she recorded before her death, explaining the 13 reasons she decided to end her life.
As Clay listens to the tapes, he becomes embroiled in the events leading up to Hannah's suicide and must come to terms with his role in her decision. The show deals with heavy themes such as bullying, sexual assault, and mental health. 'The Glory' also centers around the broad themes of bullying and revenge that drive Moon's actions.
7. Revenge (2011-2015)

'Revenge' is a drama series that follows Emily Thorne, a young woman who moves to the Hamptons to seek revenge on the wealthy and influential family that destroyed her father's life. He was framed for a crime he didn't commit and died in prison. Hence, Emily is determined to clear his name and bring the people responsible for his downfall to justice. As she sets out to take down the people who wronged her family, Emily must navigate the complex world of the Hamptons elite and confront the demons of her past.
'Revenge' is a stylish and suspenseful show that explores themes of love, loss, and redemption. Like Moon exacts vengeance for getting bullied, Emily sets out to make the perpetrators of her father's demise pay. Both are strong female protagonists who set out to execute their vengeful plans on wrongdoers.
6. Kevin Can F**k Himself (2021-2022)
'Kevin Can F**k Himself' is a dark comedy series that follows Allison McRoberts, a character traditionally portrayed as the dutiful wife in a typical sitcom. In the show, she breaks free from the confines of her "sitcom wife" role and embarks on a journey of self-discovery and empowerment. Moreover, Allison unearths the truth about her husband, Kevin, and decides to teach him a lesson.
Created by Valerie Armstrong, the show is described as a commentary on the portrayal of women in traditional sitcoms and the societal expectations placed on them. Allison cannot get back the time and effort she spent caring for Kevin. But she can ensure that the horrible past does not shadow her future. Besides, Moon and Allison prove to be more than damsels in distress and take matters into their hands.
5. Nikita (2010-2013)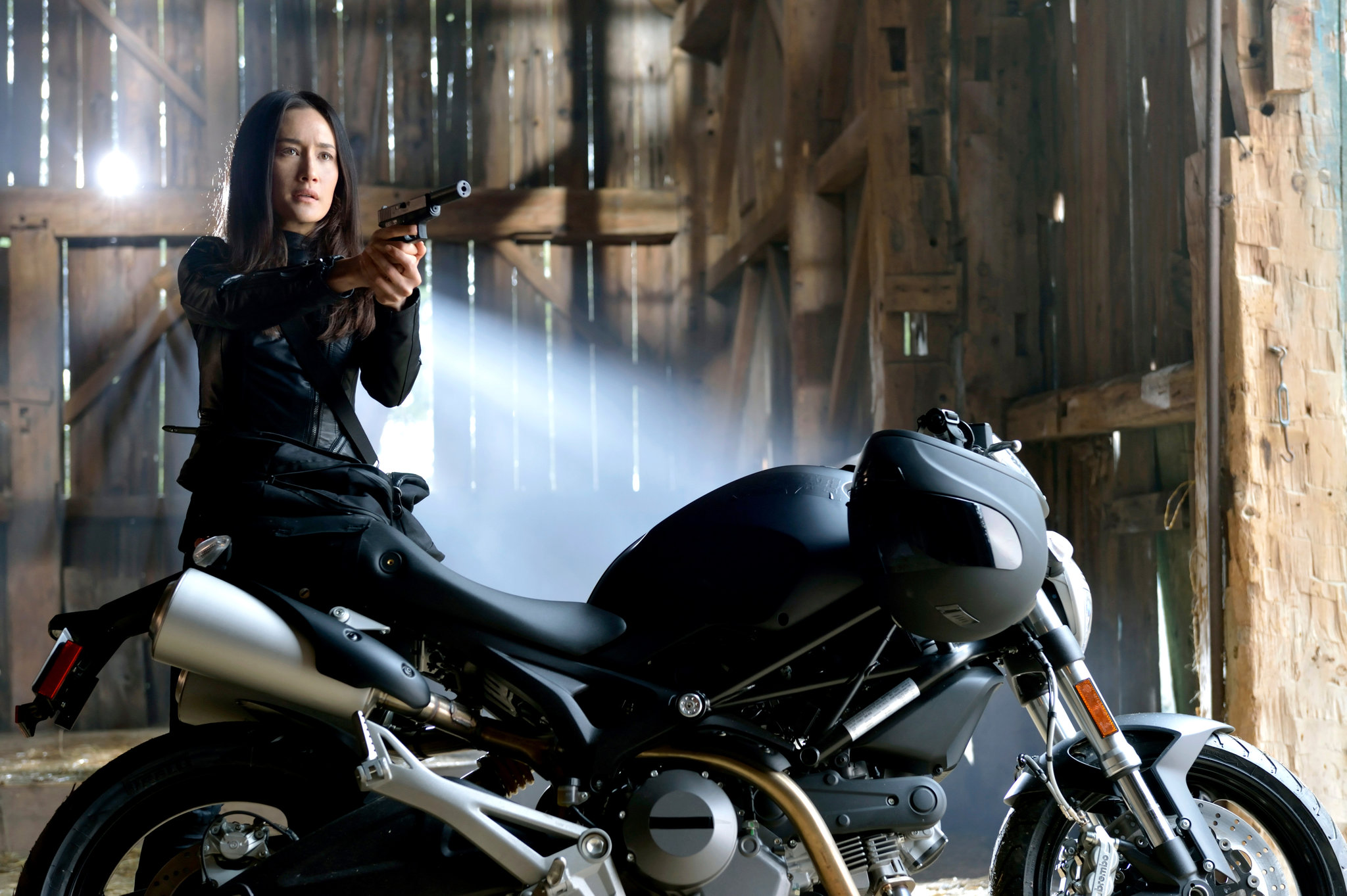 'Nikita' is a thriller show about the titular young woman recruited by a secret government agency known as Division, which trains her to be a spy and assassin. After being falsely imprisoned for a crime she didn't commit, Nikita escapes from Division and becomes a rogue agent, working to take down the organization from the inside. Along the way, she is aided by a group of allies and must outwit her former mentor and Division's leader, Percy.
Created by Luc Besson and Craig Silverstein, the show is filled with action, drama, and romance, exploring themes of loyalty, betrayal, and the blurred lines between good and evil. Even though the life trajectory of both Moon and Nikita is very different, the duo emerge more powerful from their experiences and opt for revenge as their purpose.
4. Age Of Rebellion (2018)
As the name suggests, the Taiwanese crime drama show 'Age of Rebellion' follows the lives of angsty teenagers in high school. Their turbulent life and actions make for a gripping plot. The unruly teen protagonists cause chaos while dealing with mean bullies in their class. Created by Peter Ho and Ray Jiang, the show's story spills beyond the school walls and gives us a glimpse into their regular lives. It presents the reality of school bullying and its consequent repercussions on teenagers. Moon in 'The Glory' also faces terrible situations with bullying in her life as a teenager. Consequently, she rises against her bullies and sets out to get revenge.
3. AlRawabi School For Girls (2021- )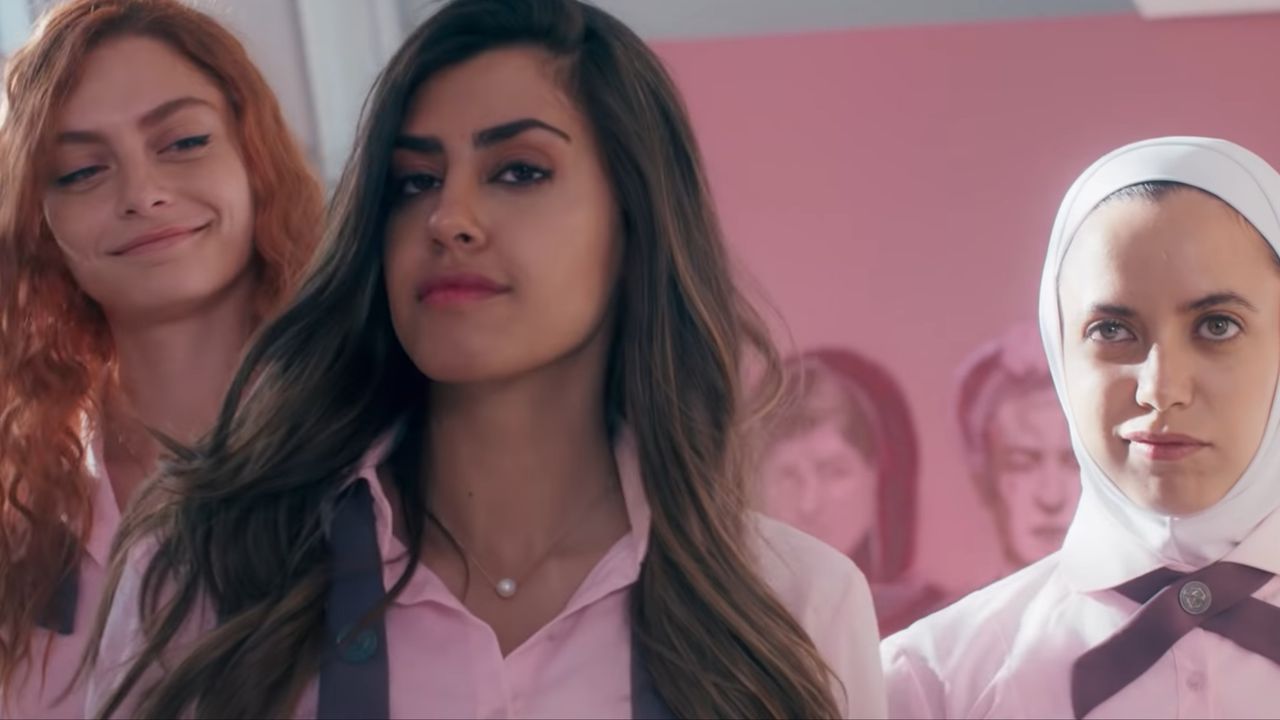 Created by Tima Shomali, 'AlRawabi School For Girls' is a Jordanian drama show rooted in revenge and the lives of teenage girls. Set in the Middle East, the show presents an overview of the lives of a group of girls who don't fit in with the crowd. They face bullying and a terrible turn of events that transpire as the group embarks on a journey to exact revenge. It dives into the aspects of school life that are not focused on in mainstream media.
The show explores aspects like corruption, teenage bullying, and revenge. Moreover, it does so with the help of multidimensional characters and a stunning plot. Moon in 'The Glory' faces bullying and sets out to get revenge, similar to how the characters of 'AlRawabi School For Girls' do.
2. Get Even (2020)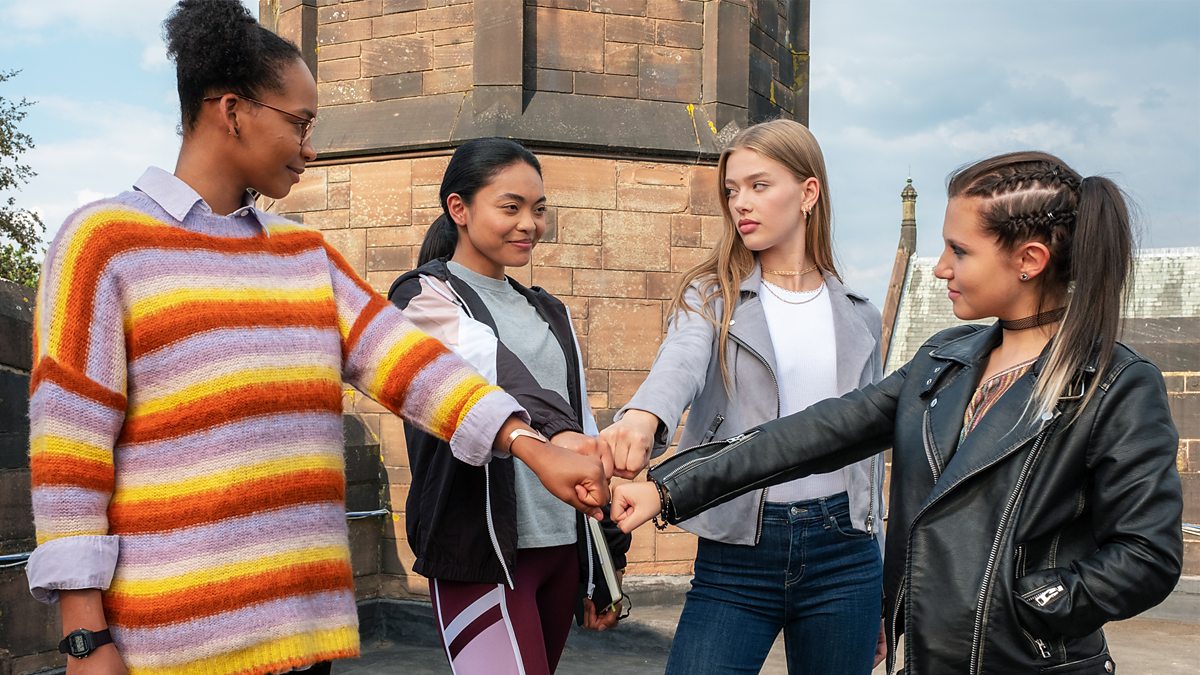 'Get Even' is a British teen drama series that follows a group of four high school girls who form a vigilante group to expose their fellow students' secrets and seek revenge for past wrongdoings. After one of them is falsely accused of a crime, the group decides to use their skills in hacking and manipulation to uncover the truth and clear her name.
As they dig deeper, they begin to unravel a web of lies and corruption within their school and must navigate the dangerous consequences of their actions. The show deals with facets of friendship, loyalty, and the power of social media. Revenge lies at the heart of 'The Glory' and 'Get Even.' Furthermore, both shows present the power of women and how they can defeat anyone who tries to get the better of them.
1. Pretty Little Liars (2010-2017)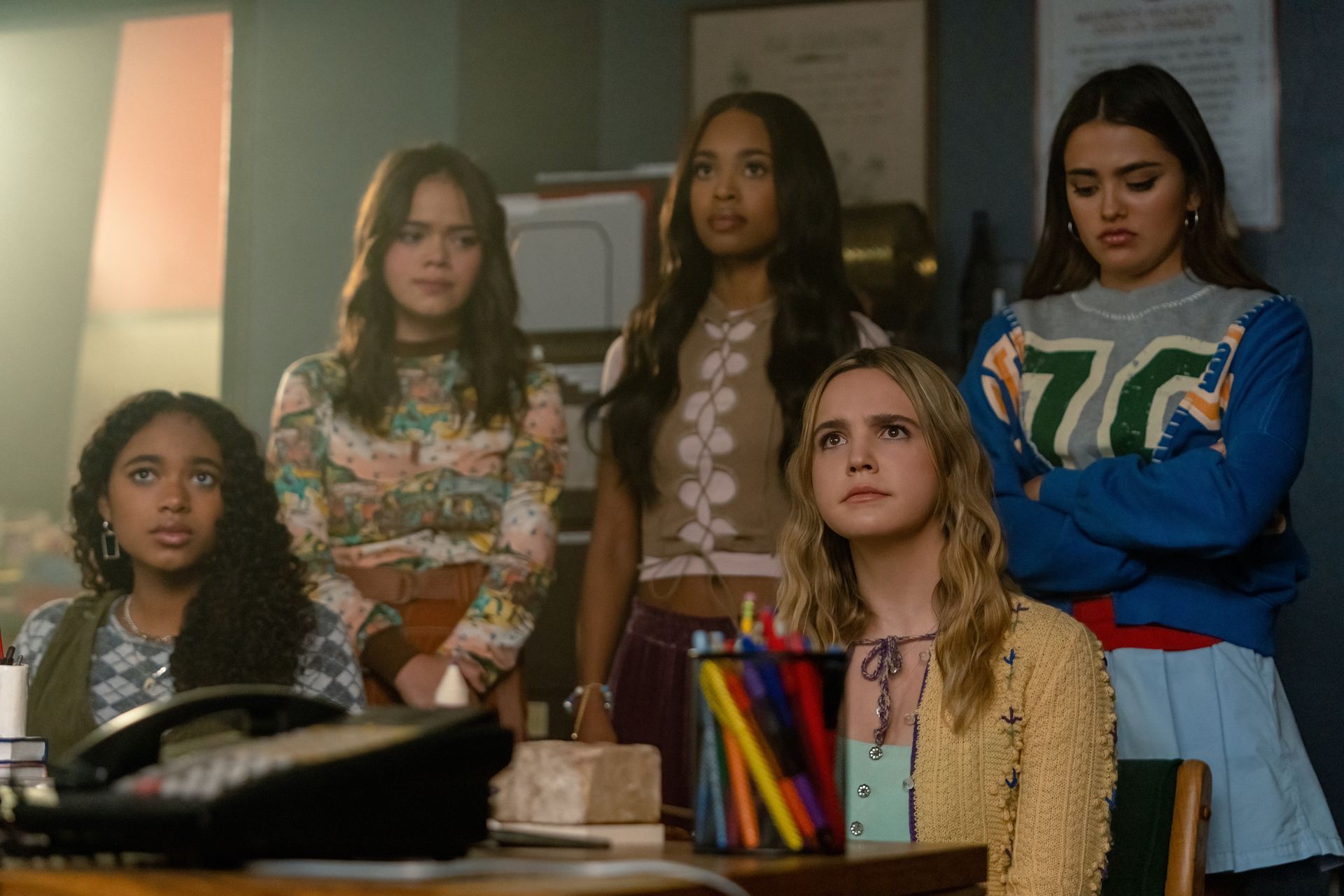 'Pretty Little Liars' is a teen drama series based on the eponymous book series by Sara Shepard. It follows the lives of four high school girls whose lives are turned upside down when their friend Alison goes missing. They are eventually stalked by an anonymous figure, A, who threatens to reveal their deepest secrets.
As the girls try to uncover the truth about Alison's disappearance and the identity of their blackmailer, they are drawn into a web of mystery and intrigue. 'Pretty Little Liars' has been a popular show during its run and boasts a devoted fan base. The teenage life of Moon in 'The Glory' shares similarities with the protagonists of this show. Furthermore, teen troubles and bullying are significant parts of both shows.
Read More: Netflix's The Glory Ending, Explained: Who Killed Son Myeong-o?